Australian goalkeeper Mathew Ryan is reported to be a summer target for Liverpool, and Jack Lusby explains why he ticks all the boxes for a future Anfield No.1.
Liverpool want Club Brugge goalkeeper Mathew Ryan, reports claim, and identifying targets for the summer and moving quickly shows great forward planning by Liverpool.
Andy Hunter of The Guardian writes that "Liverpool are monitoring [Ryan] as Brendan Rodgers considers his options for replacing Simon Mignolet."
"The 22-year-old Ryan, Australia's goalkeeper at the World Cup in Brazil, signed a new four-year contract with the Belgium club in November and is one of several candidates under consideration by Liverpool."
After the Liverpool Echo revealed that "Liverpool are unlikely to do much business between now and deadline day," with "an experienced goalkeeper on a short-term basis" one of few avenues to explore, reports of summer interest in Ryan at this juncture are encouraging.
For many reasons, signing a new goalkeeper in January, particularly one so young and with no experience of the league, is an unsettling notion.
Ryan will be worth the wait, and Liverpool are wise to identify his talents this early.
Mathew Ryan
Ryan is one of the world's leading young goalkeepers and, at 22, is already an accomplished No.1.
Making his senior debut at the age of 18 for A-League side Central Coast Mariners in 2010, and made 80 appearances for the side.
A dominant, agile, front-footed goalkeeper, Ryan has impressed many with his confident displays in goal for Brugge.
Not least Mariners goalkeeping coach John Crawley, who outlined Ryan's style of play last year for Four Four Two, claiming "he could walk into any European team."
Furthermore, respected blog InBedWithMaradona recently outlined the progress Ryan has made of late:
"[Ryan] has continued to improve his all-round game and look much more assured under high crosses… His sublime distribution remains a huge plus and something that still sets him apart from his rivals. He is capable of launching passes onto the left boot of a winger in full flight; it's a skill that makes his team frighteningly dangerous on the break."

"The next 15 years of Mathew Ryan's career should run as a parallel of the man he has described as his footballing hero, Mark Schwarzer."
Ryan has made 21 Juliper League appearances this season, keeping seven clean sheets, as well as aiding Club Brugge's cause in the Europa League, where they clash with Danish side AaB Fodbold.
22 – Since the beginning of last season, no goalkeeper has kept more clean sheets than @MatyRyan in the Belgian Jupiler League. Safe.

— OptaJason (@OptaJason) January 15, 2015
Ryan is currently away with the Australian national side for the Asian Cup, where he serves as their No. 1 ahead of Borussia Dortmund's Mitchell Langerak, and the Socceroos are buoyed by his presence.
An outstanding diving save against Kuwait outlined his shot-stopping ability, which adds to Crawley's assessment of his progressive style of play—could Ryan be a Liverpool No. 1?
Summer Signing

While, after the miserable form of Mignolet and Jones this season, there will likely be a supporter furore if a new goalkeeper isn't signed in January, introducing a new No. 1 at this stage isn't necessarily productive.
In an environment such as the current, animosity stricken Merseyside, any mistake made by a new goalkeeper would be scrutinised and ridiculed.
At just 22, Ryan will not necessarily be ready to step in and delivery clean sheet after clean sheet immediately in the Premier League in January, and the subsequent microscopic criticism would be hugely damaging.
Instead, the prospect of a summer arrival is a more sensible suggestion.
A perfect example of this is the currently thriving Manchester United goalkeeper David De Gea. In 2011, Alex Ferguson's hand was forced by the announced retirement of long-term No. 1 Edwin van der Sar, and as early as March was vying for the services of De Gea as his replacement.
At the time, The Times reported this to be "so that he will have a full pre-season to settle in."
This is a notion confirmed by De Gea himself, who identified this summer how important his first pre-season tour was:
"I have a very nice memory of my first moments on tour with United. I remember vividly meeting the players and the first training sessions with them and Sir Alex. It was a truly unforgettable experience. The tour helps you learn to live and train with great footballers."
With this experience under his belt, and with the support of his now-familiar teammates, De Gea worked through early struggles in the Premier League and is now arguably the finest on this stage.
Furthermore, Rodgers himself has previously claimed it takes time in "coming to terms to what we are after."
Ryan would benefit from a similar bedding in period, and could be helped further, as Hunter's report suggests.
Two Goalkeepers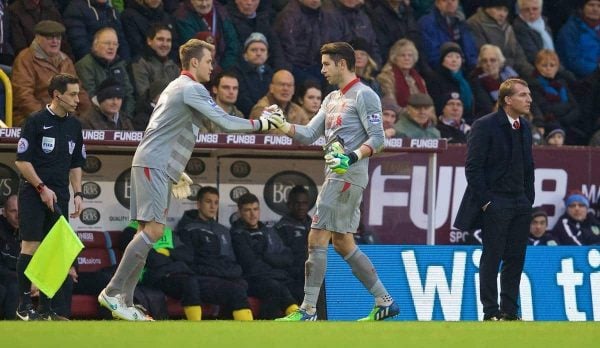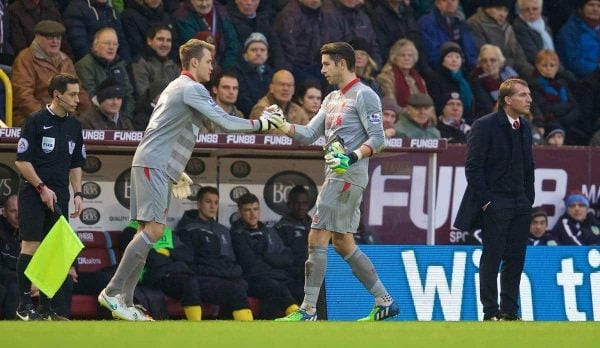 Interestingly, Hunter continues that "Rodgers [is] expected to be in the market for two goalkeepers this summer."
With Mignolet clearly unfavoured and Jones looking unlikely to receive an extension on his current deal, which expires in the summer, signing Ryan and another goalkeeper is a bold move.
This opens up the possibility that Ryan, whose potential matches his quality, could serve as a No. 2 at Liverpool behind what could be a more short-term, ready-made No. 1.
The dominant frame of Petr Cech will pervade any speculation of this kind, and a summer move may be a possibility.

The 32-year-old shows no sign of supplanting Chelsea first-choice Thibaut Courtois and, with his contract set to expire at the end of next season, manager Jose Mourinho could be forced to sell the 'keeper before he is able to leave on a free.
Although, as detailed, Ryan has the ability to perform on the Premier League stage due to his stature and agility, progressing behind an experienced, battle-hardened No. 1 would aid his development.
Petr Cech in the Premier League
Games: 328
Clean Sheets: 164
Crawley identified this, too, suggesting Ryan wouldn't necessarily be ready "a ruthless English Premier League which is just fast and sometimes very physical."
Rodgers made the mistake of throwing Mignolet in at the deep end, with no competition or cover, and the manager would be wise to learn from this.
In theory, signing Ryan and a goalkeeper like Cech could shore up the Liverpool goal for up to the next 15 years.
Either way, identifying the issue now, finding targets such as Ryan and moving fast to secure their services shows great forward planning and initiative by Rodgers and Liverpool.
Are Liverpool right to target a new No. 1 in the summer? Let us know in the comments below.