There were strong rumours on Thursday evening that Philippe Coutinho is set to extend his stay at Anfield, with a new contract close to being agreed.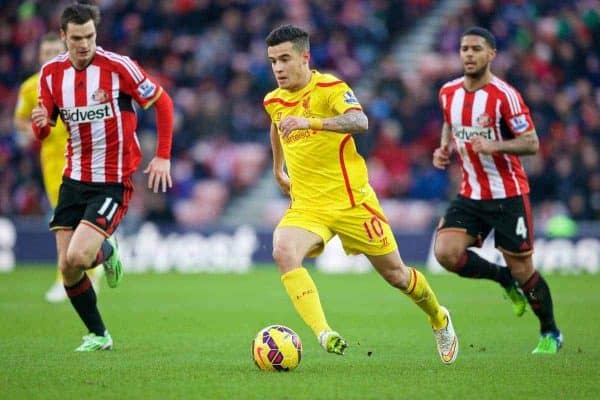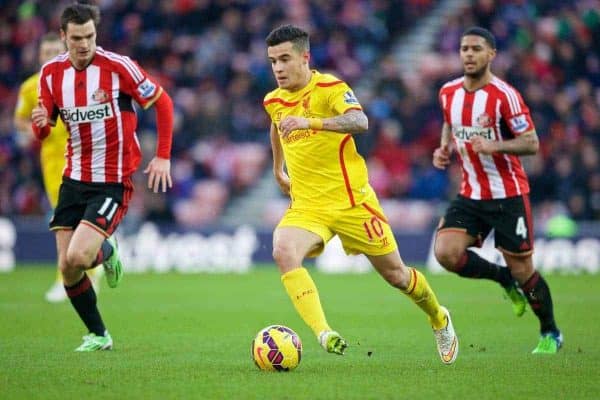 The Daily Mail reports that the young Brazilian is in the final stages of securing a new four-and-a-half year deal with Reds.
Liverpool manager Brendan Rodgers sees the 22-year-old as an integral part of his squad, and someone who has the ability to drive the club forward in years to come.
Coutinho has been in eye-catching form of late, producing some outstanding individual performances full of creativity, skill and hard work.
Rodgers was full of praise for him in his pre-Bolton press conference on Thursday, outlining why the attacking midfielder's performances have improved after a sticky start to the campaign.
"He was outstanding the other night (against Chelsea). It was a difficult start to the season for him because if you think of Phil Coutinho, he has that bit of magic to make the key pass in the final third and combines with people ahead of him so well.
"Last year he had a [Luis] Suarez and a [Daniel] Sturridge to make those passes to and he could work well with their style.
"At the beginning of this season, he didn't have that. Probably until six or seven weeks ago, his ability to make that threaded pass through wasn't on because he didn't have that [energy and movement upfront]. He's a class act, and he's still got so much growth and development to undertake here."
The diminutive Brazilian joined Liverpool two years ago this month, and has been arguably Rodgers' most successful signing during his tenure, along with Daniel Sturridge.
[table id=93 /]