Alex Malone returns to This Is Anfield with an optimistic look at why the future is so bright for Liverpool and their young squad.

There was a time last season, when the wonderful SAS (and S) were brutally tearing defences apart, that we all more than just dreamed of the elusive 19th title. But at the same time, we were all nervously looking over our collective shoulders, to see a defence leaking goals more often than Julian Assange.
50 goals conceded (1.3 goals per game) just wasn't good enough, and it eventually was our undoing. At season's end, we had conceded two more than Crystal Palace in 11th, and twenty three more than Chelsea in 3rd.
Then, there was a time this season when the whole fabric of last season looked to have well and truly unraveled. The leaky defence wasn't addressed, and continued at the 1.3 goals per game rate, while the absence of S and S meant the goals disappeared quicker than Fabio Borini after a red card. Dejan Lovren, seemingly due to price tag and out of necessity to plug the holes from last season, started time and time again, and slumped from decent, to poor, to a liability in a matter of weeks. To this point, he hasn't recovered.
The performances were desperately poor; the cavalier, champagne football of last season was replaced by turgid, aimless, toothless displays. Manager of the year, Brendan Rodgers seemed to be buckling under the pressure, as his normally astute, common-sense decisions disintegrated in to head shaking ones. The Champions League came and went with a whimper. League position was bottom half for a while. Fourth place looked like a pipe dream. The 'season after we finished 2nd' hoodoo seemed to be striking its curse once more.
Sometimes managers ask for time as a host of new signings bed-in, but he clearly didn't foresee or expect this. Reports from the Liverpool Echo and the usually reliable Chris Bascombe talked about Brendan pacing around his bedroom at 4am. This wasn't a man who had answers; this was a man looking for them. He wasn't alone – we all were.
Turnaround

But great managers and great clubs see their way out of adversity. It's in the DNA. When the going gets tough and all that.
So, fast forward since the misery of November and early December, and suddenly, a turnaround I don't think any of us could have anticipated is in full flow.
Since Dec 17th, we have won 7 games, drawn 4 and had just the single extra time cup defeat. We've won 5 league games and drawn the other two. That's 1 defeat in 12 as well as 17 points out of 21 in the league. It's also 20 goals scored and 9 against. Essentially, we've had 4 clean sheets in the last 6 games (5 out of six if you only count the first 90 minutes, but let's not split hairs) and in the other 2 games we've conceded just 1 goal in each; or, to use the same stat as before, 0.3 goals per game over the last 6 games.
We're all very aware that the formation change has had a marked effect on the performance of the team, so I'm not about to retread what's already been written at length elsewhere. What I do want to discuss though, is just how bright the future look – and why we have so much to look forward to.
Let's begin with the 'old guard' (and by that I mean from pre and early Rodgers days) who are for one reason or another, leaving or being phased out of the team. Of course, there is the absolute legend, Mr Steven Gerrard, who will soon be leaving us. But all legends end up moving on, and for everything Steven has done for us, I (sadly) think it's the right time.
Jose Enrique is a peripheral figure now and needs to consider his future elsewhere. Glen Johnson is playing less and less (yes, I know he's reportedly been offered a new contract, but that can often mean that you sell and get some actual dosh instead of losing for free.) Even if he stays, his playing time will be massively reduced. Fabio Borini has consistently proven he's not up to the job and his days are most definitely numbered. Joe Allen too has gone from bright and hopeful to nervous and hopeless. Kolo Toure, was only ever a stop-gap figure and rarely features of late. All of these, alongside the disaster named Balotelli, and the disappointment named Lambert, are likely to be ex-Liverpool players in the coming year.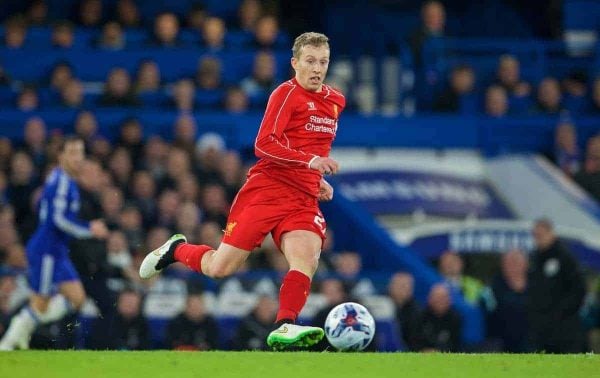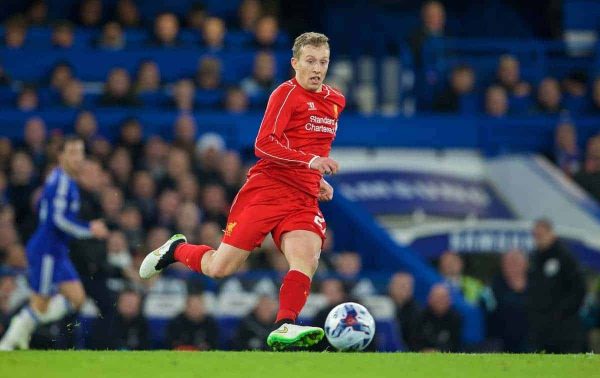 But it's not all bad news for the entire old guard – Lucas has finally regained his form after injury, and has been a virtual ever present in the recent good run. Henderson has gained the captain's armband and his favoured central role, and Skrtel is the beneficiary of the excellent Sakho and Can alongside him. All 3 though, need to continue to impress and improve because it's the new kids on the block who are giving us genuine excitement of a bright future ahead.
Philippe Coutinho and Raheem Sterling are genuine world-class prospects and their recent partnership and understanding is a genuine footballing joy to behold. Some of the football these two are capable of, both individually and as a partnership is breathtaking. The first goal against West Ham saw Coutinho pick a pass that Lionel Messi would be proud of. Oh, and they're 22 and 20 years of age!

In addition to these two magicians, we have another youngster – Jordon Ibe – who is threatening to follow in their dancing footsteps. His cameo against West Ham cemented an extremely successful spell at Derby, where he was one of their players of the season, and he's only 19.
So, with a frontline consisting of 25-year-old Daniel Sturridge, ably aided and abetted by the three aforementioned youngsters, that's a strike force to strike fear in to any defence in the world for years to come. And they're gonna get better!
Continuing with the 'new guard' we have even more to get excited about. Currently in central defence, we have one of the finds of the season in the quite wonderful Emre Can who turned 21 just over a fortnight ago. This kid is powerful, technically superb, can pick a pass, shoot and has shown his versatility both at the back, and in his natural midfield role. If I have one real hope for the 'new Gerrard' it's Emre that stands out as the natural successor. He's that good.

On the flanks, we have not SAS, but M&M; 22-year-old Alberto Moreno and 20-year-old Lazar Markovic. While neither are the finished article, the potential of these kids is there for all to see. With each game they're gaining confidence, and Brendan is playing his part by playing these lads on form rather than replace them with the more experienced (and less effective) old guard.
Markovic especially, who initially looked very much like a rabbit in the headlight, has added pace, confidence, and importantly, grit and steel to his game since. I've particularly enjoyed that cocky look and smile he returns at players trying to intimidate him. It didn't take him long to figure out the physical side of the premier league and how to fight fire with fire.

'Old-timer', 26-year-old Adam Lallana has been a mixed bag so far and it's fair to say the jury remains out. No doubt he has silky skills and wonderful technique (he was superb against Swansea), but can he translate all of that in to ongoing effectiveness and consistency? I, for one, believe he can. He was excellent for Southampton, and while that proves nothing (big fish, small pond etc.) he just has too much natural talent to fail – I think! Time will prove me right or wrong, but I'm predicting he's going to play a key role for us in the next few seasons.
And finally, there's 22-year-old Jon Flanagan, 22-year-old Joao Carlos-Teixeira, 17-year-old Sheyi Ojo, 22-year-old Luis Alberto, 21-year-old Andre Wisdom and 19-year-old Divock Origi all offering potential future exciting options – and – it's worth repeating; each and every one of them under 22 years of age.
We still need a few additions, but what team doesn't? We certainly need goalkeeping reinforcement. We need another centre half. We need another natural goal scorer. But when (not if) we find them, and add them to this incredible pool of young, blossoming, immense talent, the 2013-14 season and the football played, might not be seen as an anomaly for Liverpool Football Club, it might just become the norm.
YNWA