No more "oh, I wish we could have seen them play together"… on Sunday, we will – the big names from the Gerrard and Carragher era return to Anfield.

It's going to be some spectacle, as the two Scousers invite back a selection of their old friends (and foes) from years gone by.
A couple of weeks prior to the game, the two captains chose their teams, so let's take a look at some of the ones to watch in a battle of the stars…
Steven Gerrard's XI
John Terry

So when we all first heard that Chelsea's captain was taking part in the all-star charity game, you may have had to look again. But when you think back, there hasn't been a recent Liverpool/Chelsea chapter without him, and while we all like to remind ourselves of those infamous tears after *that* semi final, it's good to see that rivalry return once more.
Xabi Alonso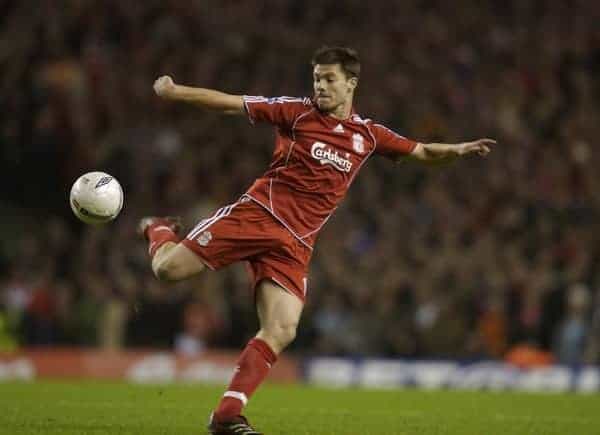 Often described as "the coolest man on Earth", the passmaster returns for yet another masterclass. And although we all appreciated Alonso when he played for us, it was a case of only truly realising what we had when he left – some may even say that it was his departure that took us down a notch after coming so close to the title in 08/09. One of the best midfield pairings we've seen for years, Gerrard and Alonso had everything when dominating the middle of the park – oozing class, it will be great to see the two linking up again.
Luis Suarez & Fernando Torres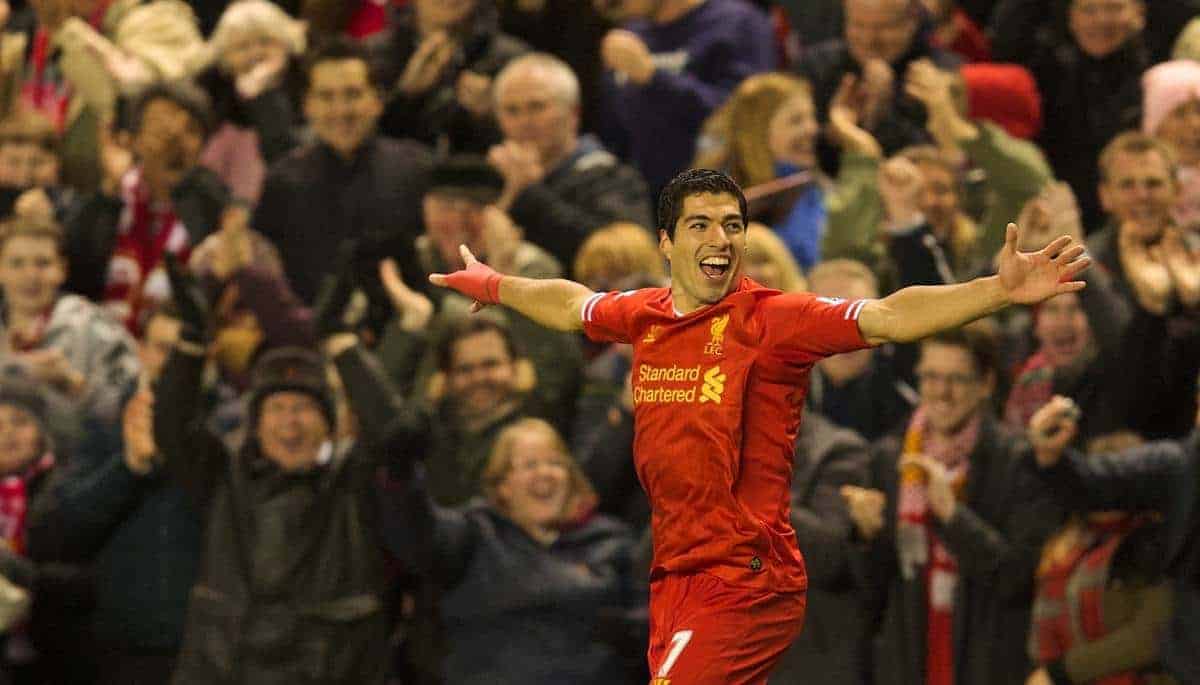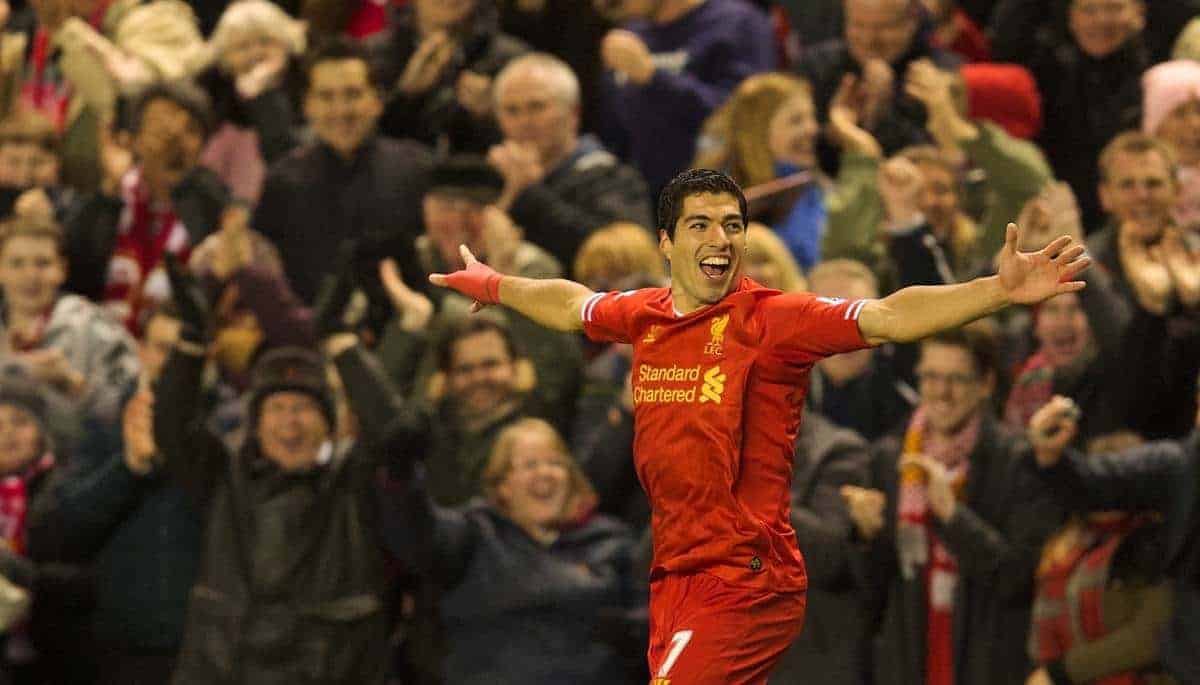 The partnership that never was. Fernando Torres and Luis Suarez are two names that will live long in the memory after their spells in a red shirt. Torres, taken to the hearts of the Kop immediately following scoring on his home debut against Chelsea, became such a Kop favourite that it seemed almost communal heartbreak when he turned blue. Suarez had a little less dramatic exit, still adored by Liverpool fans for his sheer talent that he displays at Barcelona, and for how much he brought us forward in the last few seasons.
Regardless of where they are now, the two were seemingly close to playing together in their time at Liverpool (well, that was the plan). Seeing what we could have had will be teasing, yet pleasing nonetheless… who would have thought we would ever see Alonso, Gerrard, Suarez and Torres in the same team? A fan's dream!
Jamie Carragher's XI
Pepe Reina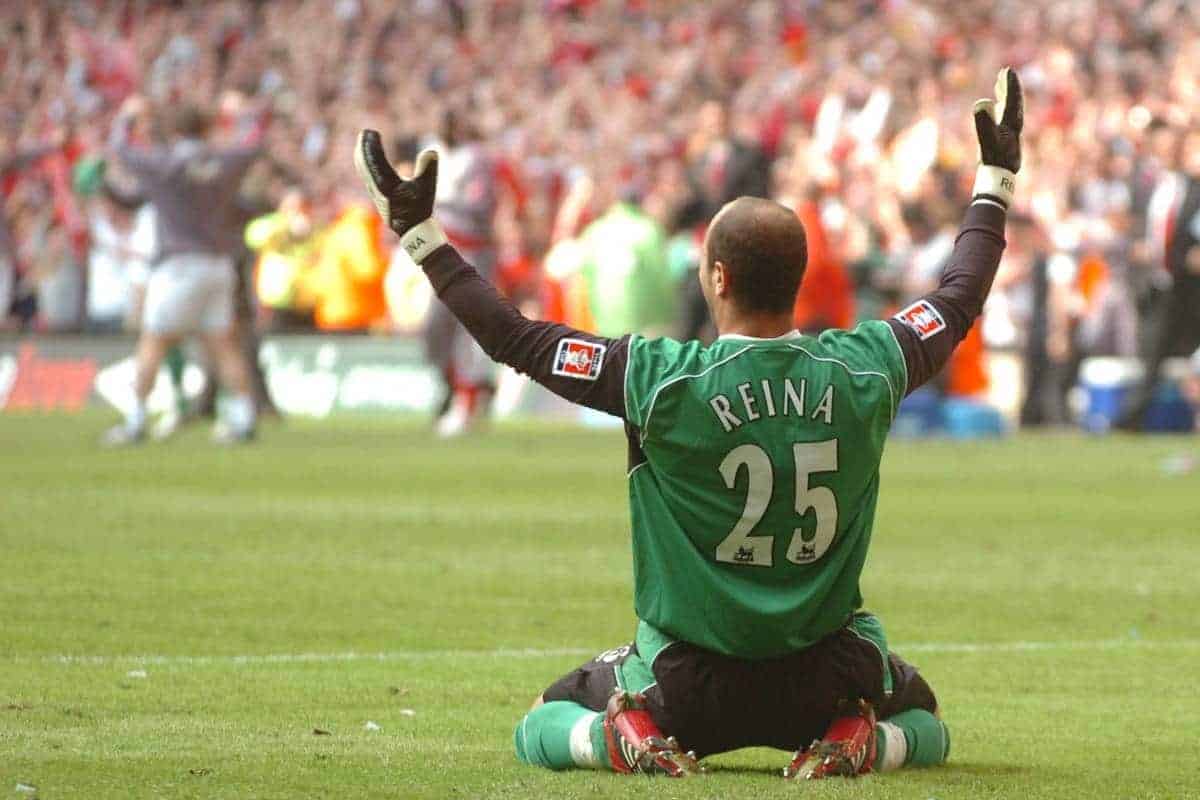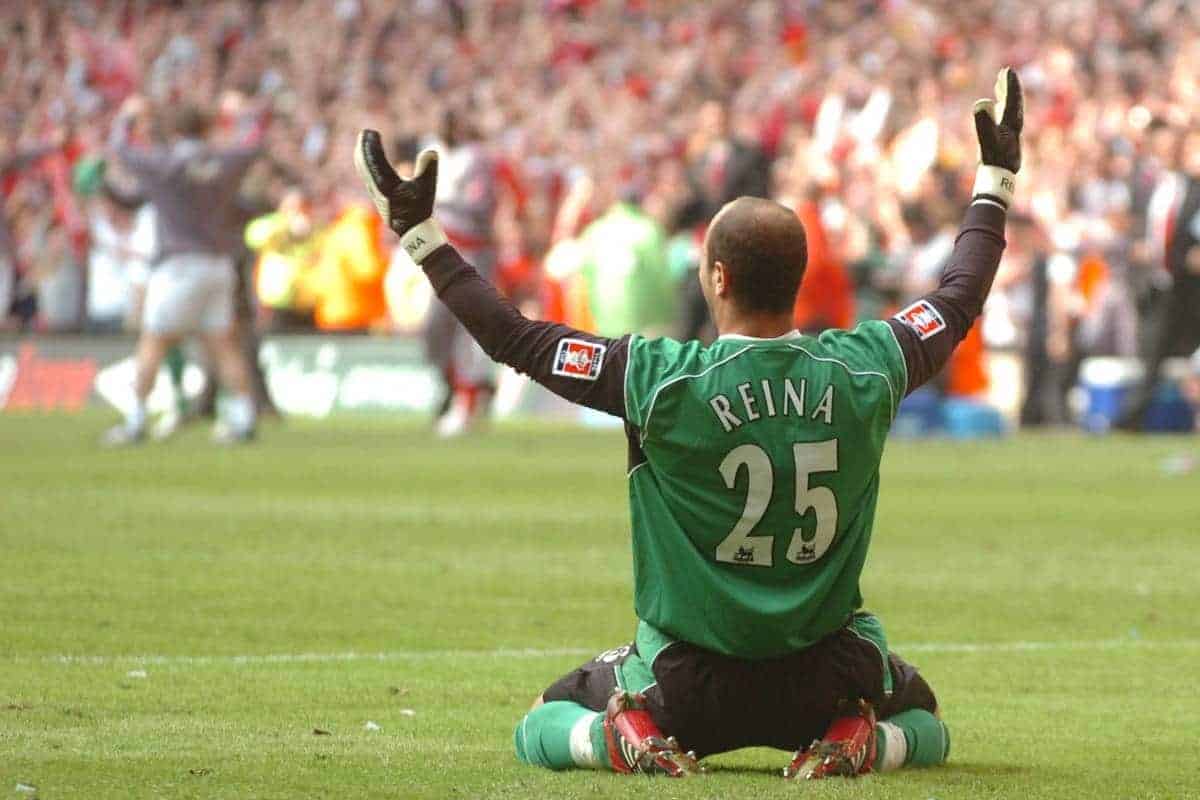 The first thing that comes to mind when Pepe Reina is mentioned? Running the full length of the pitch to celebrate beating Man United. If we didn't know it before, that's when we knew that he was one of those players who just "got it".
Although we never did get to see the infamous 'camarero' routine on the steps of St George's Hall, he was the life and soul of the party, and not forgetting a very able keeper, with distribution second to none. The Spaniard was the man between the sticks when we had the spine to challenge any side, back in the Rafa reign – another familiar face who'll be back to keep Suarez and Torres at bay.
Luis Garcia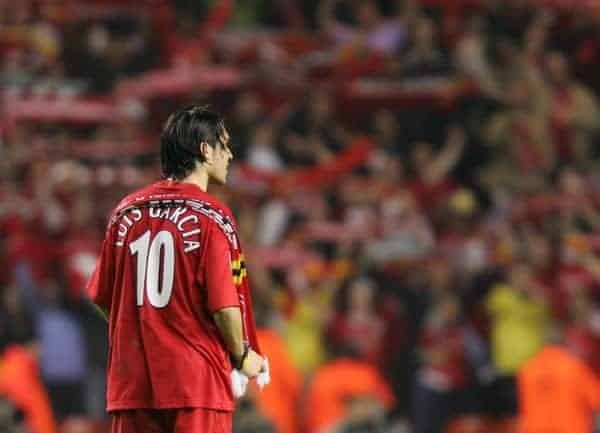 It wouldn't be an all-star game without little Luis Garcia, would it? Written in the history books for the ghost goal (it was definitely over the line…), the Spaniard gets to be shouted and screamed from every angle by Jamie Carragher once more. If someone's going to get you a goal in this type of game, it's going to be Garcia.
Dirk Kuyt
Note: Since publication, Kuyt has had to withdraw from playing due to injury. He'll be part of the matchday coverage on LFCTV.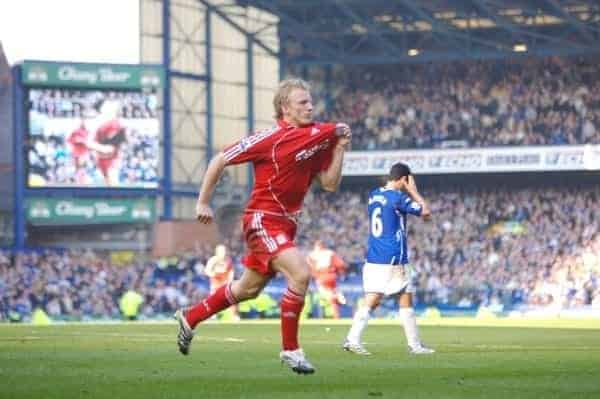 The man for the big occasion. True passion and fight may be something that is lacking in the modern game, but the Duracell bunny, Dirk Kuyt, continually put his all in for the cause. Bagging a hat-trick against Man United, as well as scoring the winning penalty to take us to Athens, you could always count on the Dutchman to step up when it mattered most.
With more names being continually added to the list, these squads promise to bring a final flourish to Steven Gerrard's career, as well as primarily raising funds for local charities. The familiar faces will be welcomed back to Anfield, as we get to see the dream teams of the last 10 years.
Kick off at Anfield on Sunday is 3pm BST.