Liverpool supporters groups Spirit of Shankly and Spion Kop 1906 have announced that they will boycott Liverpool's away game with Hull City later this month.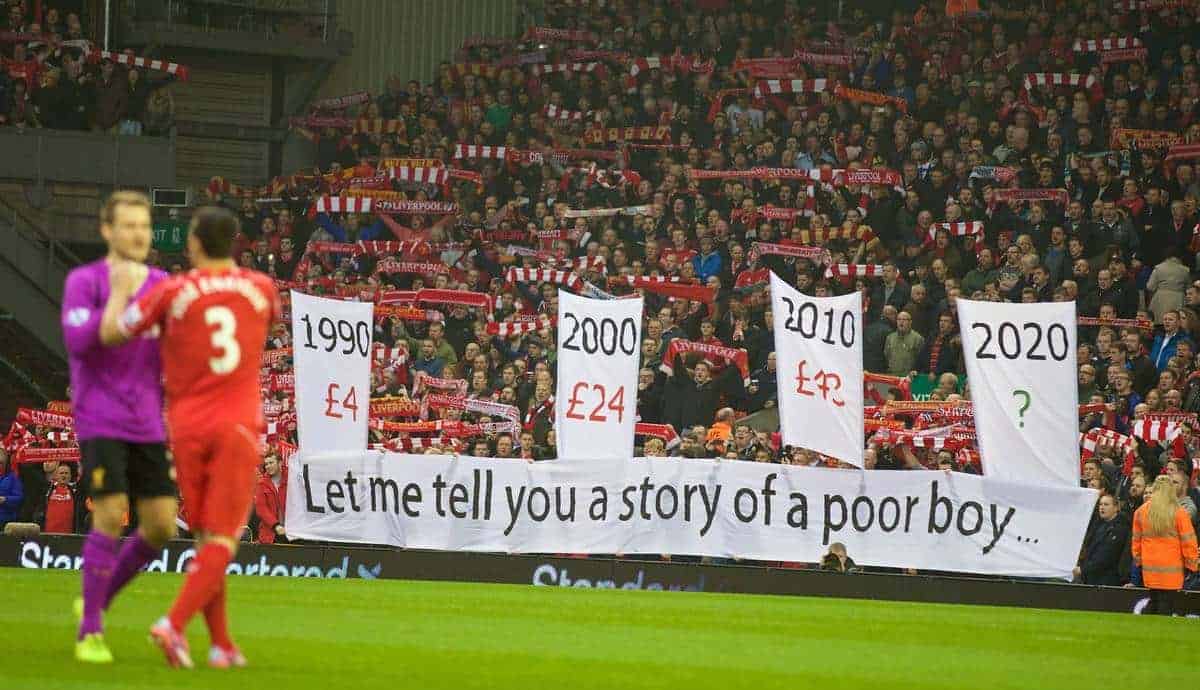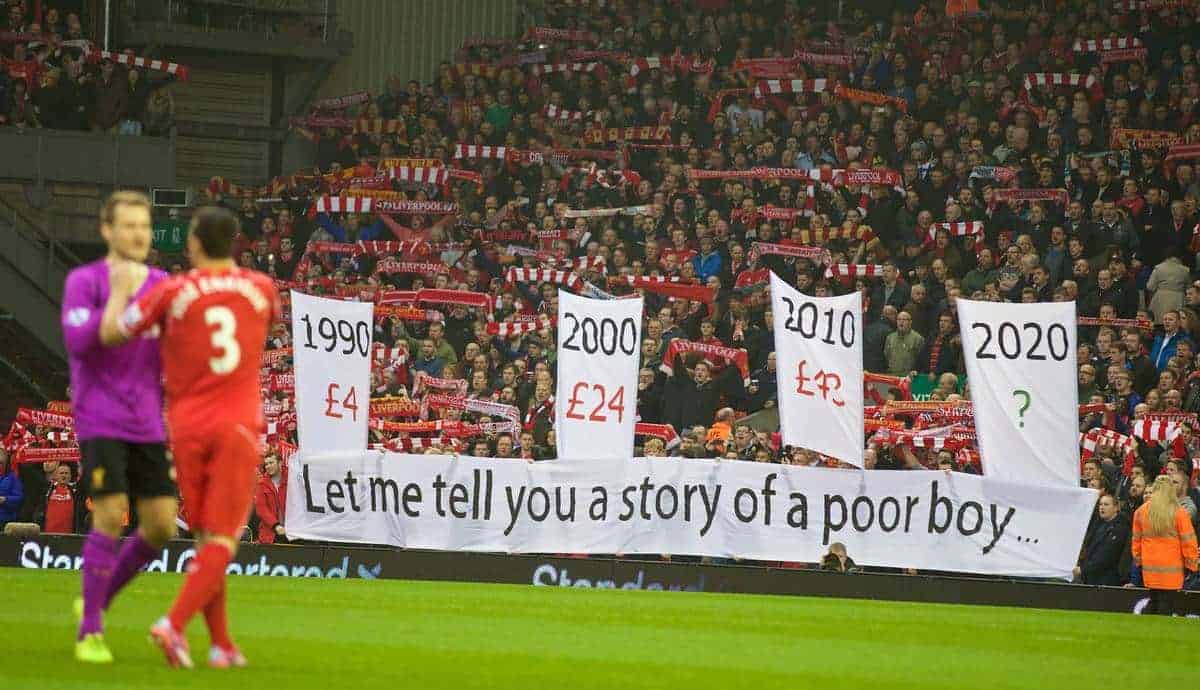 SOS explain that Liverpool supporters will be charged £48 for the fixture, which takes place on Tuesday, 28th April, at the KC Stadium.
Yet earlier this season tickets for visiting Stoke City fans were just £16. Everton fans meanwhile paid £35:
That's double the cost for Evertonians compared to Stoke City and then treble the cost for Liverpool FC fans. Remember here, we're watching the same opposition, from the same seats, from the same stand, with the same facilities in the same league.
SOS explain how many of the regular independent coaches that are organised and travel from Liverpool will also not be travelling to this fixture, saying "fans can simply not afford to attend every game at the prices that are currently set."
The fans taking part in the boycott will instead protest outside Anfield and outside the Premier League Headquarters in London before watching the game at a nearby pub.
Last season, Liverpool fans paid £35 paid for the same fixture.
The Football Supporters Federation have long been calling for visiting supporters to be charged the same amount regardless of which team they support, with their '20 is Plenty' campaign.