With Liverpool in desperate need of a prolific goalscoring centre-forward this summer, Jack Lusby assesses whether Sevilla's Carlos Bacca could be the right fit.

As Brendan Rodgers looks toward the summer transfer market, high on his list of priorities when it comes to reinforcement should be found in the goals department.
So should he target Sevilla's 20-goal striker Carlos Bacca?
The 28-year-old Colombian has enjoyed another prolific season for Unai Emery's side, and represents a rare, consistent goalscoring centre-forward.
Bacca reportedly has a £21.5 million release clause in his contract with Sevilla, which the striker claimed on signing a new deal—lasting until 2018 — with the club in October of last year would need to be met if he was to depart the La Liga side.
Liverpool clearly need another 20-goal-a-season striker, but is Bacca the right fit for Rodgers' side?
Strengths
Outlining Bacca's talents amid the claim that the striker "is on his way to becoming one of La Liga's best strikers," Bleacher Report's Transfers Correspondent Allan Jiang described the forward as having "expert positional awareness" and being "a dual threat to score or create."
Bacca is a multi-faceted centre-forward, nearing top-level status, who has helped propel Sevilla into top-four challengers alongside Atletico Madrid and Valencia in La Liga.
Naturally, much of this has come as a goalscorer.
In 36 league games this season, Bacca has scored 20 goals. The 28-year-old is part of a 10-strong group that has scored 20 or more goals in Europe's top five leagues this season.
A 20-goal-a-season striker is perhaps the most-coveted prospect for any top-level side, and Bacca is perhaps the most attainable among a group that also includes Tottenham Hotspur's Harry Kane, Atletico's Antoine Griezmann and Barcelona's Neymar.
Bacca has long been a regular goalscorer, but under Emery his style of play has developed.
"There are qualities I've now added to my game, like defending more and helping the team. At previous clubs my role was more about scoring but at Sevilla I also have defensive duties.

"Sometimes other teams can get on top of you but by defending you can get better opportunities in attack, and Emery has showed us that. I'm more involved in the game now. I play further back, find space better and get more chances in front of goal."

– Bacca on Emery's influence on his game.
Under Emery, Bacca has become a more well-rounded, hard-working centre-forward, happy to both drop deep and spearhead attacks, as he did in Sevilla's 3-1 win over Manchester United last season.
Combining well with Diego Perotti and Marko Marin, Bacca was instrumental as Sevilla outworked the Red Devils.
Bacca's key strengths are his movement off the ball and his overall tenacity in working towards goalscoring opportunities.
Weaknesses
However, there are significant drawbacks to Liverpool signing Bacca—a player who may struggle in a system such as Rodgers', particularly as a lone striker.
Primarily, this comes in his end-product beyond converting chances.
For a player whose tendencies are to drop deep, hold up the ball and supply overlapping attacking midfielders, Bacca's creative output is little to no improvement on Rodgers' current centre-forwards.
For example, the striker averages just 14 passes per La Liga game—while this is in line with that of Fabio Borini (9.4), Rickie Lambert (10.4) and Mario Balotelli (15.1), this is the type of self-isolating centre-forward that Liverpool should be moving away from.
Liverpool's most effective forward this season, Raheem Sterling, has averaged 32.3 passes per league game—a Rodgers striker needs to be the focal point of the attack, as happy to pick up the ball and contribute to build up as he is to finish off moves.
Furthermore, Bacca's passing accuracy of 67.4 percent is worse than all but Jose Enrique (65.7 percent) in Rodgers' squad this season.
In terms of Bacca's defensive work, too, while improved under Emery in terms of work rate, is less than fruitful. Averaging 0.46 tackles per La Liga game, this is significantly less than the roundly criticised Balotelli (1.05), for example.
Luis Suarez, the striker Rodgers so desperately needs to replace in terms of all-round game, averaged 0.82 tackles per game for Liverpool last season.
Carlos Tevez and Alexis Sanchez, perhaps the two players closest to Suarez in terms of playing style, have averaged 0.72 and 1.58 tackles per league game this season respectively.
Bacca is an effective No. 9, but considering these deficiencies in his game, and his age at 28 years old, whether or not he's truly the right fit for Liverpool—despite his goalscoring prowess—is debatable.
Where Would Bacca Fit in at Liverpool?
If Rodgers was to persevere and target Bacca based on his goal record, however, where would he fit in at Liverpool?
His tendency to drop deep and collect the ball before probing forward and trying to create chances, or lay the ball off to spearhead a move, could see him work well alongside someone like Sturridge, or the recently linked Pierre-Emerick Aubameyang, as part of a forward two.
This would be his ideal role, and in this respect he's similar to the widely expected future Liverpool striker Danny Ings.
Ings would be a shrewd acquisition as a free transfer this summer, but he is not the first-choice striker that Liverpool require.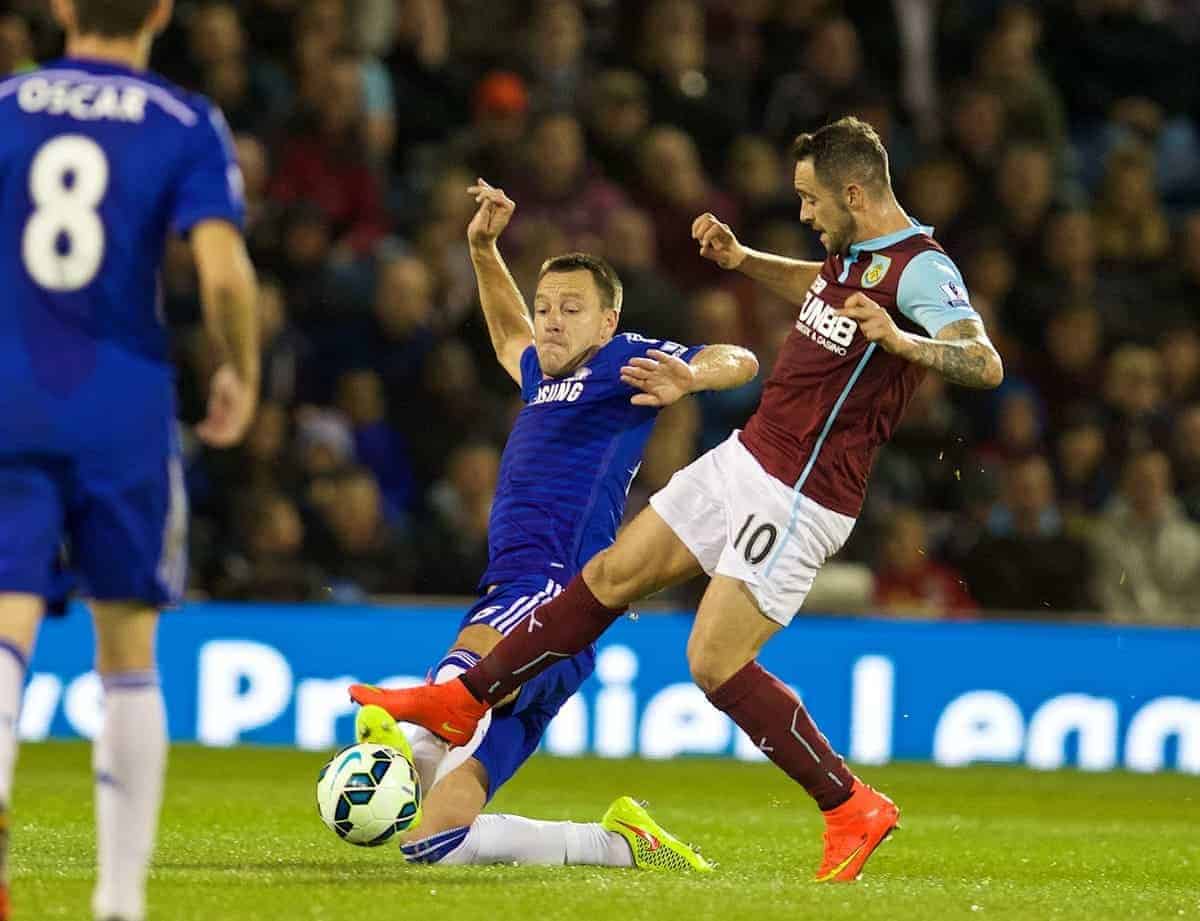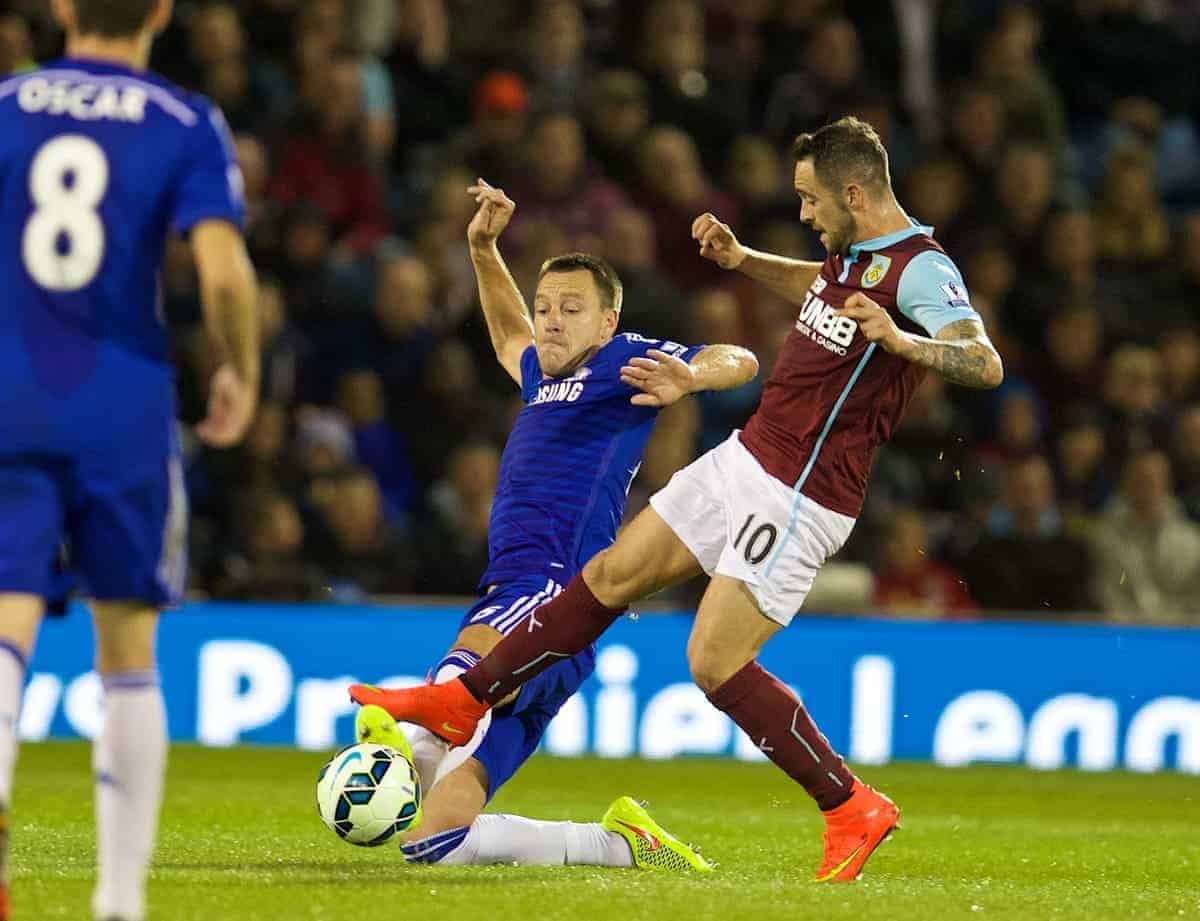 If possible, Rodgers should be trawling the market for a snarling, hard-working, all-encompassing centre-forward in the mould of Tevez, Sanchez and Suarez to effectively lead the line in the kind of high-pressing, dynamic attacking system that he seems to want.
Bacca is a hugely effective goalscorer, but his all-round game may not be enough to fulfil this.
If the Reds are at a loss following the likely sales of Balotelli, Borini and Lambert this summer however, Rodgers could do a lot worse than turning to Bacca as a foil to the hopefully fit-again Sturridge or Divock Origi.
It perhaps depends where his ambition, or his vision of Liverpool's playing style, lies.
Should Liverpool target Sevilla striker Carlos Bacca this summer? Let us know in the comments below.
Bacca is among 8 players we've identified as 'experienced, qulity' centre-forwards