There's doom, gloom, anger and apathy in the air amongst Liverpool fans after reports broke on Monday night that Raheem Sterling is to hand in a transfer request.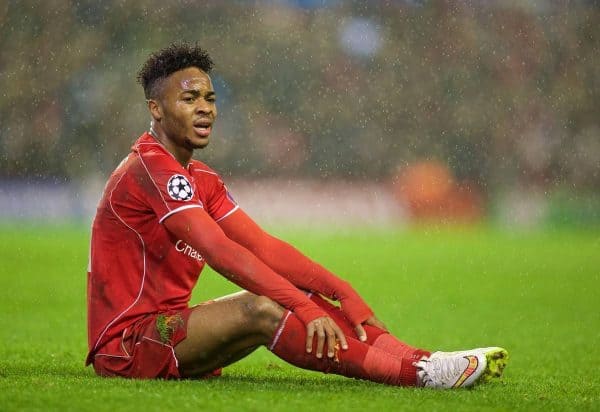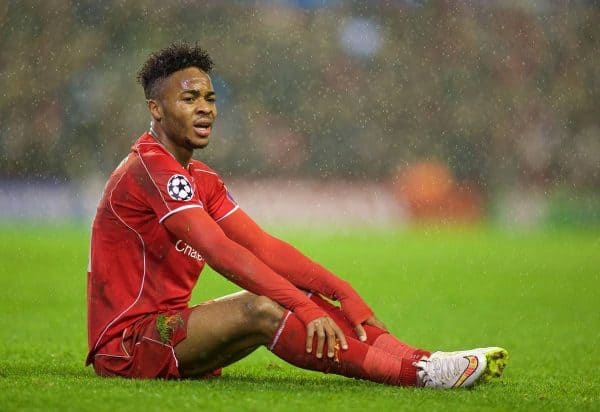 Several media outlets, including the BBC's Ben Smith, say Sterling will meet with Brendan Rodgers and chief executive Ian Ayre on Friday to confirm that he wishes to be sold this summer.
The 20-year-old's contract doesn't expire until the summer of 2017, but after several failed negotiations over a new deal this season, it looks like he believes his future lies away from Anfield.
In many ways the writing has been on the wall with much attention on Sterling reportedly turning down a deal in excess of £100,000 per week earlier this year.
There's a mixture of reactions from Liverpool fans — some upset both at club and player, some finding Sterling's decision a strange one for his career, and some looking to life after Sterling at Anfield.
We've rounded up a selection of reactions to the news from Twitter and the This Is Anfield Forums.
Let us know your thoughts on Sterling and what his potential departure means for Liverpool in the comments below.
FSG strategy for Liverpool is clever signings and youth development. But if you can't hold on to your signings or youth, what's the point?

— Jonathan Northcroft (@JNorthcroft) May 19, 2015
The Club is suffering because there's no-one above the manager with football experience on or off the field and even he's a relative novice

— Pendejo (@KopBlock205) May 19, 2015
Agents smell vulnerability at clubs, it's part of their job. Right now, Liverpool's vulnerability (and mediocrity) is there for all to see.

— Tony Barrett (@TonyBarrett) May 19, 2015
Liverpool should keep Raheem Sterling & let him run down his contract – not like they'd spend the money they got for him properly anyway.

— Sachin Nakrani (@SachinNakrani) May 19, 2015
Still, we'll all remember this. Raheem Sterling: the first PR war which ended with everyone shooting themselves in the foot.

— Rory Smith (@RorySmith) May 18, 2015
I hope he does go and his career nosedives quicker than Shaun Wright-Phillips.

Get £40m+ and build the team around Coutinho.

— MH (@MarkHughes_) May 18, 2015
The same Sterling news we've known for months… Really huge news sky ?

— Kirsty (@LFCKirstyLFC) May 18, 2015

https://twitter.com/JWSLDN/status/600406926304878593

Say what you like about Sterling but if he doesn't wanna wear the shirt then good riddance, you don't belong here

— corner taken quickly (@ThoseScouseLads) May 18, 2015

Doggie in the forums:
So he's young and impressionable and no doubt is surrounded by hyenas, but you choose your company, Ibe is setting the right example.
https://twitter.com/M_Sweeting/status/600407073311072256
https://twitter.com/DamianConnor/status/600407252672061440
Will be Coutinho next year. Sakho the year after. Emre Can the year after. Then all that will be left is Joe Allen and some character

— Ammar (@ammarlfc_) May 18, 2015
Sterling wants out? Give it to him. Overrated young player that will end up rotting on the bench of a top European club.

— Anfield Leak (@AnfieldLeak) May 18, 2015
Best thing about this Sterling situation is it ushers in the new generation of England players that fans and the media love to hate.

— Si (@PhantomGoal) May 18, 2015
Liverpool fans shouldn't forget how they got Raheem Sterling from QPR in the first place

— Sponge Sports (@monkey_sponge) May 18, 2015

https://twitter.com/M_Sweeting/status/600424068303708160

I would say we should build our team around Phil but he'll probably join Barca in a couple of seasons. Everything looks grim atm.

— MB (@MrBoywunder) May 18, 2015