Almost 10 years to the day since Liverpool's remarkable Champions League final win over AC Milan, another significant result has etched itself in the memory of every Liverpool fan – but for all the wrong reasons, writes Andrew Ronan.

If the win over Milan made the Reds dream again, the embarrassing and spineless defeat at Stoke on Sunday reminded everyone of the waking nightmare that Liverpool currently finds itself in.
Had we sneaked away from the Britannia with a draw, or worst case, defeat by an odd goal, the season could be quietly stored away as a case of learn from experience. However, Stoke's six goal rout means Liverpool's rehabilitation must begin immediately. And no one is safe.
Brendan Rodgers recently spoke in huge percentages when asked if he would be still at Anfield next season. Now, though, as he admitted after the Stoke game, he knows his job is on the line. When it became apparent that Liverpool wouldn't clinch a Champions League spot, Rodgers pointed to the fact that his side had been robbed of a natural goalscorer all season; what with Daniel Sturridge being made of glass and Mario Balotelli not cutting it. Those facts were rather convenient for Rodgers, but now they won't wash.
They won't wash with the fans, or the clubs owners who will demand reasons as to why the Reds took just eight points from their last nine games. For Rodgers, the inquest will begin when he meets FSG's main man at Anfield, Mike Gordon, at the end of season review which is scheduled to take place over the coming weeks. It may not be a case of a nice lunch and pleasant chat either.
Kenny Dalglish lost his job in 2012 following a similar end of season review. If FSG can easily dismiss a club icon like Dalglish, they won't think twice when it comes to Brendan Rodgers.

How, though, will Rodgers put his side of the argument across? The lack of a goalscorer will surely be one of his main points. Will he argue that a number of the players brought in last summer weren't what he wanted? Given the shadiness of Liverpool's transfer committee, there could be more than Mario Balotelli when it comes to players that Rodgers had forced upon him.
We know who is on the transfer committee and roughly how it works but – who exactly is in charge? If the buck doesn't stop with Rodgers when it comes to transfers, he can't be blamed for arguing that the influence of others – others who arguably have less football knowledge than him – has played a part in a poor season.
If Rodgers is dissatisfied with the transfer committee, though, does he have the balls to tell the owners that he wants complete control over transfers or he'll walk?
Then again, can he be so brazen with owners who will be pondering if they can trust their manager with their money? Raheem Sterling looks like he won't be wearing a Liverpool shirt next season, so the inevitable large sum of money from his sale will be used to buy players, but will the owners take the chance on Rodgers using that £40 million or so plus additional funds to boost the squad?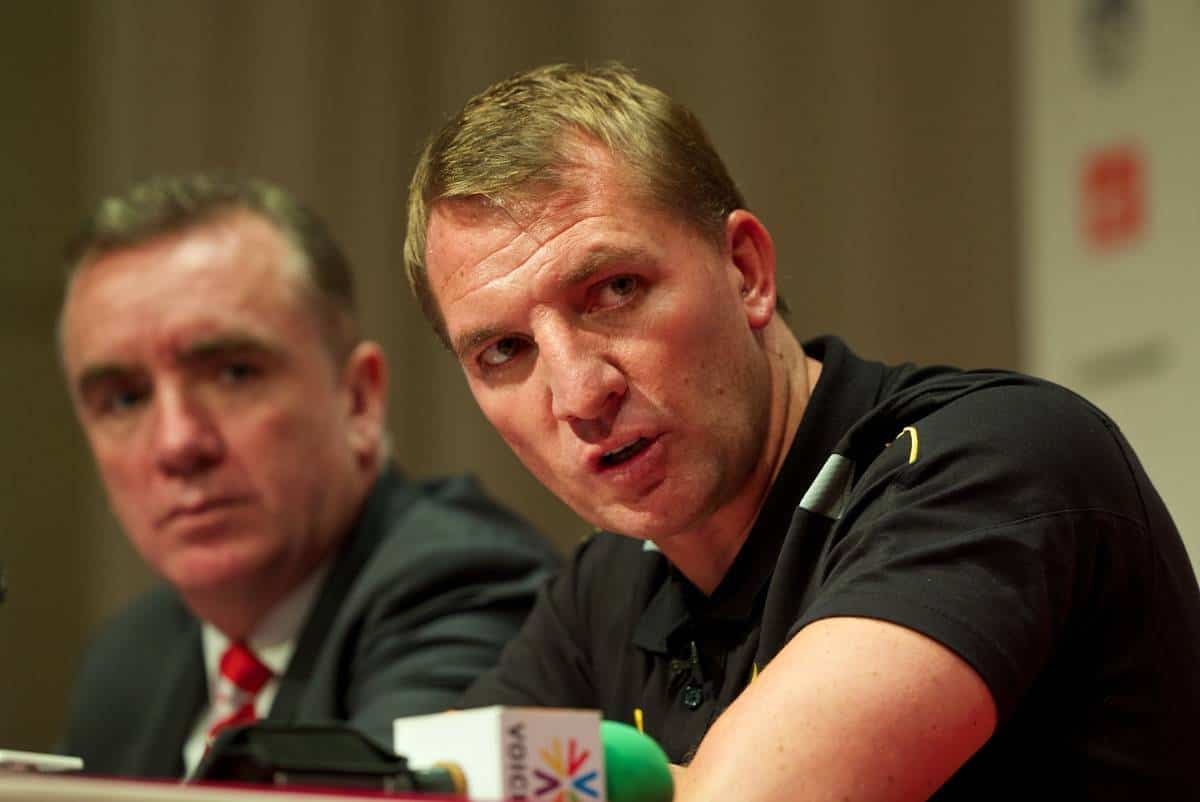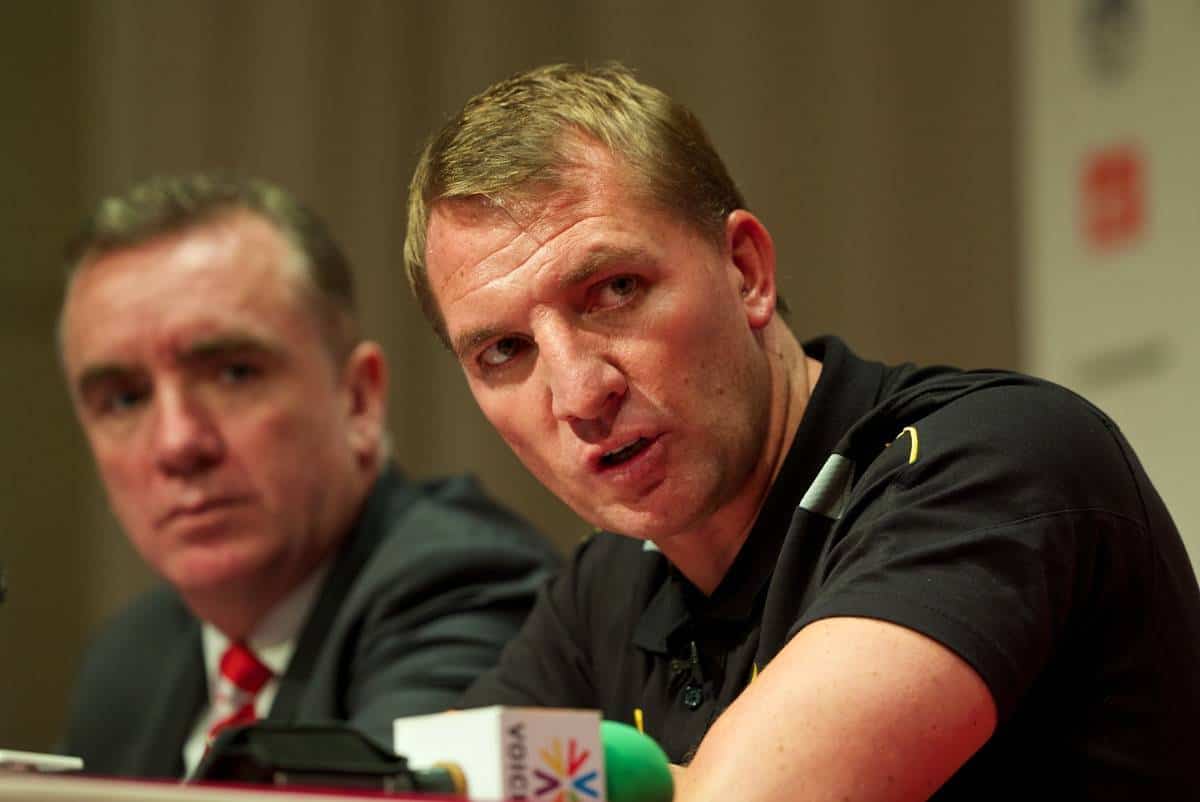 More so, do they want to carry on with a manager who more and more made some baffling decisions as the season wore on?
Rodgers' tinkering with formations and who to play up front didn't do Liverpool any favours, and may not do him any favours when FSG are looking for answers. The passionless display at Wembley against Aston Villa and those in the last seven or eight games must be taken into account, too.
If Rodgers were to go, who would the owners entrust with that kind of money? Rafa Benitez, obviously, has been touted, along with Jurgan Klopp. Benitez and Klopp, though, are hard-headed men, and they may not find the idea of having to pander to a transfer committee enticing.
Benitez, in particular, is nothing short of a control freak when it comes to transfers. One of the reasons he left Valencia for Anfield was down to transfer policy meddling at the Mestalla, and, of course, he loved a scrap with Tom Hicks and George Gillett during their disastrous tenure at Liverpool. Benitez loves Liverpool, though, and would find it hard to turn down the chance of returning to Anfield – even with Real Madrid sizing him up as their new manager.
If there is to be a change in manager, there needs to be a change in transfer policy, too. The tried and tested method of buying players with potential must be replaced by an aggressive policy which sees top players come in. If a player is undecided whether to join Liverpool because they aren't in the Champions League, the owners need to take that extra step and offer better wages and bonuses than other clubs.
FSG have no choice, really. Well paid, top players are what make teams great – as Liverpool saw with just one top class Uruguayan not long ago. Average wages on average players is what makes mid-table clubs what they are.
Frighteningly for Liverpool, they are just a few more bad decisions away from slipping into mid-table mediocrity.