Liverpool will have to "give an extra percentage" to fill the gap left by the "irreplaceable" Steven Gerrard, according to Adam Lallana.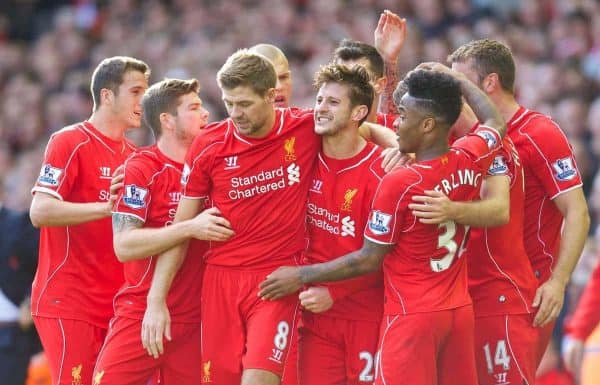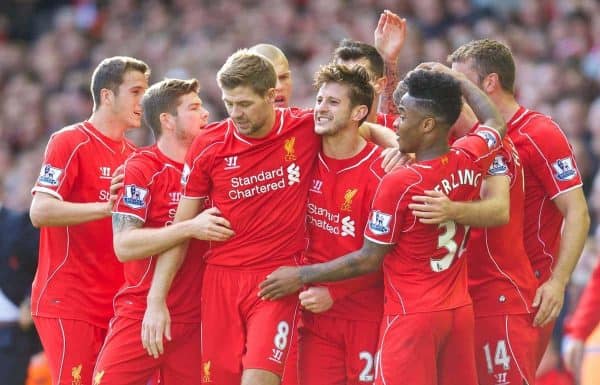 The former Southampton midfielder was speaking after the Reds' 1-1 draw against Chelsea at Stamford Bridge on Sunday, where Gerrard's header cancelled out John Terry's early opener for the Blues.
Gerrard now has just two games left to play for the club, starting with his Anfield farewell this Saturday against Crystal Palace in the Premier League.
"He's come up with a goal here today – something he's done his entire career," Lallana told the club's official website on Sunday. "I don't think the Premier League or Liverpool realise what we're going to miss out on next season.
"I feel we're all going to have to give an extra percentage [to fill the gap]. We all need to dig in and work hard because he is irreplaceable, really.
"I feel the best way to replace him is not just through one certain individual; it's going to be a combination of every single player. He's proved today and last week [against QPR], coming up with a goal, what a man he is and what a player he is for this club."

Gerrard has now scored 185 goals in 708 appearances for the Reds since making his debut in 1998.
Although Sunday's result effectively leaves Liverpool unable to finish in the top four, Lallana says the players are focussed on finishing the season on a high.
"We want to take six points from our remaining games," he added. "We gradually grew into the game today and it was a lot better second half. We got into good areas. It kind of sums our season up – we've not been clinical enough in front of goal, we've not taken our chances.
"We got a point out of the game, but it was never enough, really. We needed the three points, so we're disappointed."