After a calamitous end to the season, the lack of transparency coming out of Anfield continues, writes Andrew Ronan.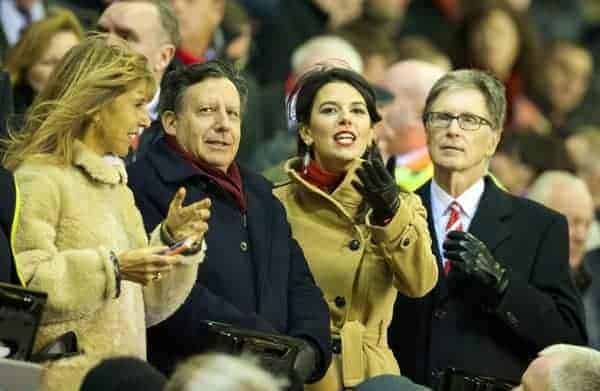 In the aftermath of the drubbing at the hands of Stoke, it was expected that answers to the issues that have Liverpool supporters far and wide scratching their heads would arrive swiftly from FSG. Not to be.
The recent sackings of Colin Pascoe and Mike Marsh (yet to be confirmed by the club) have only added to the mess that is Liverpool Football Club at this moment.
That Brendan Rodgers has seemingly sided with FSG's decision to get rid of his assistant manager and first-team coach suggests that the disappointment of last season has weakened Rodgers' hand. Perhaps FSG think they have Rodgers by his short and curlies; if that is the case then it only ramps up the pressure on the Liverpool manager.
The fact that Jurgen Klopp seems not too enthusiastic about his upcoming break from football doesn't do Rodgers any favours either. Just this week, Klopp's agent has said that the former Borussia Dortmund manager would consider a job in England with a club outside the top four – and working with a director of football.
However, Rodgers' job is safe according to club sources following his recent meeting with FSG's main man at Anfield, Mike Gordon. By the time Christmas comes around, though, if Liverpool are underperforming, the pressure on Rodgers will be at its highest, and the calls for Klopp will only become louder.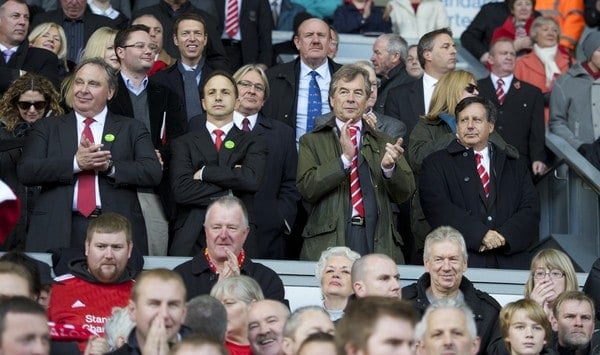 FSG may or may not have plans drawn up if that situation arrives. Either way, Brendan Rodgers is facing the most serious test of his managerial career to date. The sackings of Pascoe and Marsh make Rodgers look like an isolated man, and have also added to the whispers that he will be next to go.
They're only whispers of course, but given the ham fisted way that Liverpool confirmed Rodgers wouldn't be sacked, the whispers can't be dismissed for now. Rodgers remaining at Anfield was confirmed by 'club sources'. If FSG are 100% behind Rodgers, why not release an official statement to confirm that? Then any whispers can be put to bed.
Even the signings of James Milner and Danny Ings provides more questions than answers. Milner and Ings are two decent signings, but they contradict the apparent player profile that fits into the transfer committee's model.

Ings fits into the model used by the transfer committee so far: young, full of potential, won't be on too high of a salary. Whereas Milner is the complete opposite: not getting any younger, has perhaps reached his potential, and will demand a high wage. Again, an official statement from the club on the type of player the transfer committee are looking at from now on would clear up any confusion.
Even the players Liverpool are being strongly linked with adds to the confusion. Christian Benteke isn't exactly the type of striker that would fit into the system used by Rodgers since his arrival at Anfield. The Belgian can score goals, sure, but he isn't exactly mobile and he thrives more on balls from wide areas. He doesn't suit the Rodgers way of playing in the way Daniel Sturridge does, and Luis Suarez did.
Nathaniel Clyne, though, is a player that would suit Liverpool's system, and certainly fits the criteria of the transfer committee.
Yet an apparent rejected bid of only £10 million for the Southampton man hasn't been followed up by Liverpool. The asking price for Benteke – believed to be £32.5 million – is apparently deemed too high by FSG.
Whether Benteke and Clyne would be good signings for Liverpool isn't the point; if FSG are interested in the pair, they are dragging their heels about it. They dragged their heels last season and Liverpool ended up with Mario Balotelli. If the club are seriously interested in these two players they should put up or shut up.
Again, though, the clubs transfer policy is top-secret information. Even a few quotes from Rodgers himself on the type of players the club are targeting would make things more clear-cut.
This is Liverpool of 2015, however, and running the club with its supporters in the dark seems to be FSG's priority right now.