News of the sackings of assistant manager Colin Pascoe and first-team coach Mike Marsh have sent shockwaves around Liverpool supporters.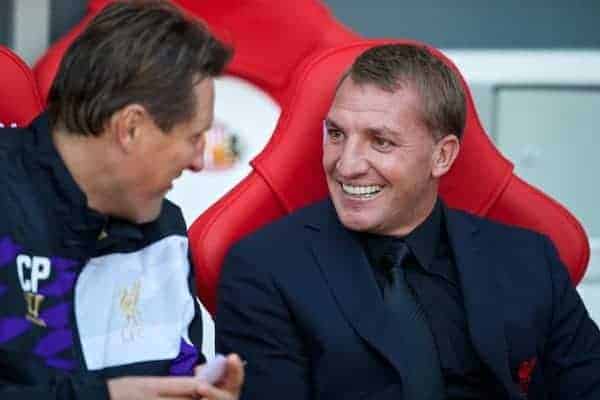 After reports earlier in the week that the club's owners, Fenway Sports Group, were to continue with Brendan Rodgers at the helm, the dismissing of Pascoe and Marsh have come as a surprise to many.
Pascoe had 12 months remaining on his current contract with the club, but reports on Friday night suggested a "mutual decision" had been made between Rodgers and FSG's Tom Werner and Mike Gordon to excuse the Welshman of his duties.
The sackings of Pascoe and Marsh have brought up many questions from fans regarding Liverpool's future, and of what FSG have in store this summer after seeing a disappointing 2014/15 campaign for the club on the pitch.
Here we round up the best reaction to Pascoe's exit from Twitter. Let us know your thoughts on the news and what it means for the imminent future of the club in the comments section below.
So all the back room staff go but the manager who picked the team and the tactics during last seasons debacle stays, I'm lost for words.

— Stephen Evans (@StephenEvans75) June 5, 2015

https://twitter.com/Tom_fairclough9/status/606884686716137473

"No, your name's not on here"

"My name's spelt different in Welsh. Check that…" pic.twitter.com/2L3wQKD2u7

— Steven Kelly (@SteKelly198586) June 5, 2015

https://twitter.com/LFCGlobe/status/606863946029658112

They may feel they'll never convince some about intentions – but too many gaps being filled by hearsay & not fact at mo. #LFC.

— Si Steers (@sisteers) June 5, 2015

https://twitter.com/Scouse_Analysis/status/606945759003611136

Haha it was his mrs , marsh and Pascoe in the three envelopes pic.twitter.com/hXrYZrso0Y

— Kenny74 (@KopAce74) June 5, 2015

https://twitter.com/AlanLanigan/status/606887716769382400