In another instalment of our 2014/15 season review, Jack Lusby takes a look at the form of key midfielder Jordan Henderson.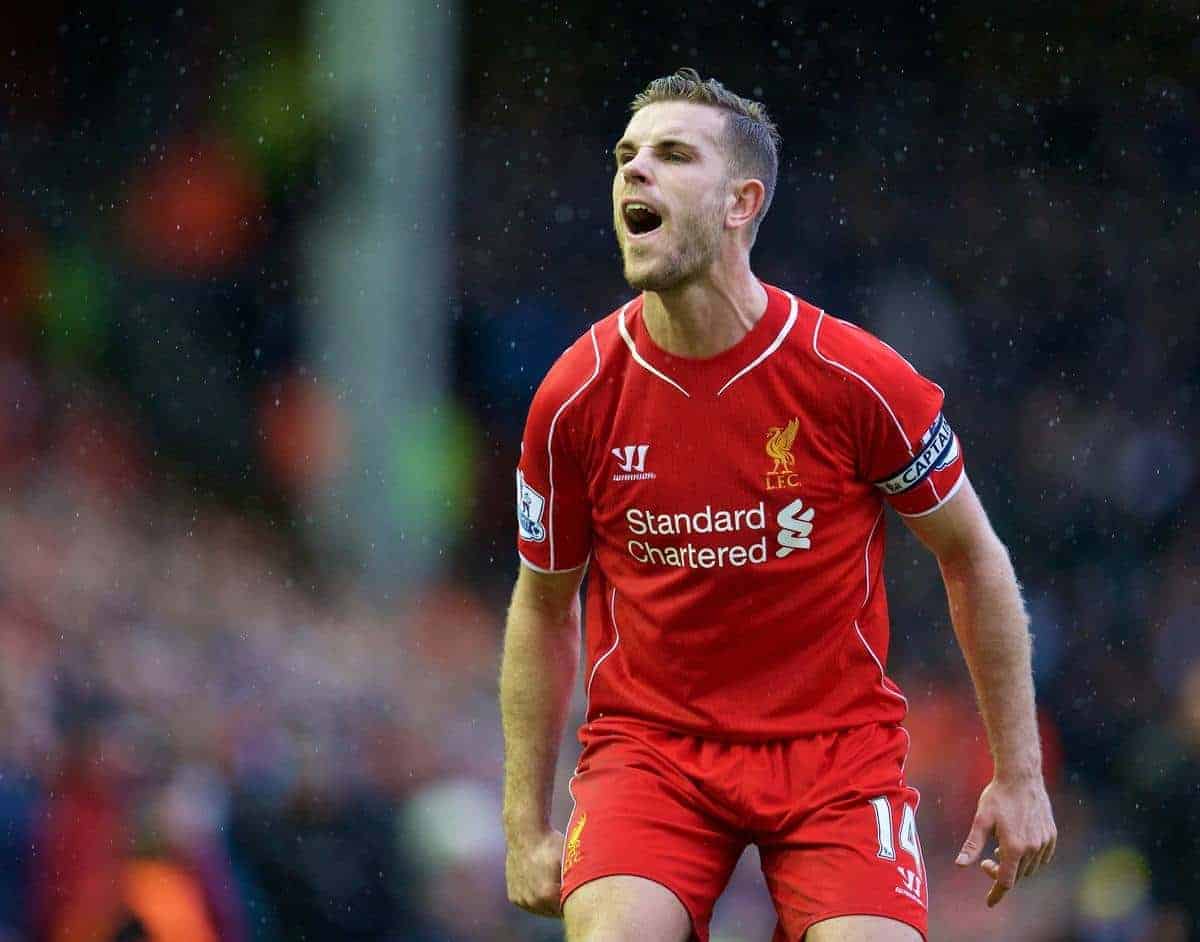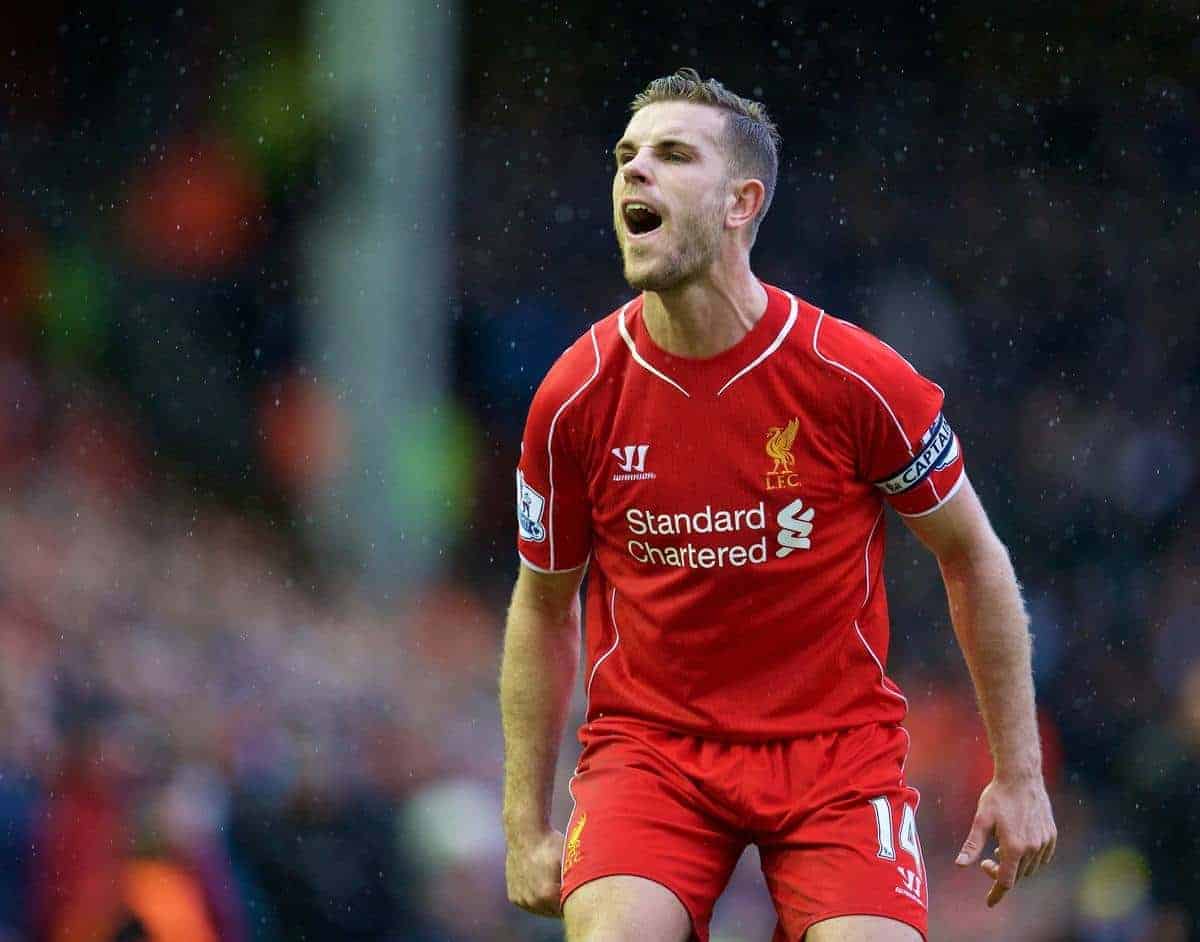 Jordan Henderson began 2014/15 by being named Liverpool's new vice-captain and was expected to continue the strong progress he made the previous season as a result
Following the January announcement of Steven Gerrard's summer departure to LA Galaxy, it has been widely expected that Henderson would take over from the long-serving captain in 2015/16.
So was it a season fitting of a captain this time out?
JORDAN HENDERSON – 2014/15
Started: 52, Unused sub: 1, On as sub: 2
Goals: 7 (6 Premier League, 1 Champions League)
Average TIA player rating: 6.6 (out of 10)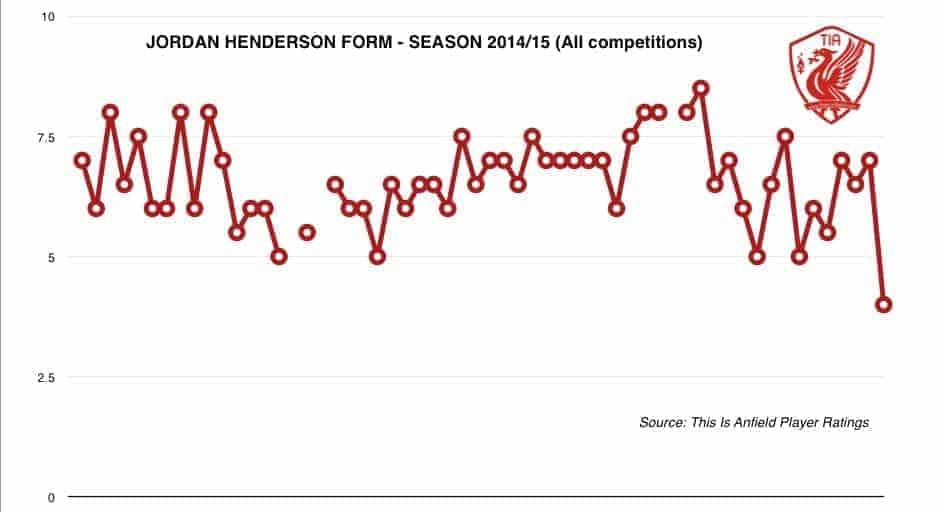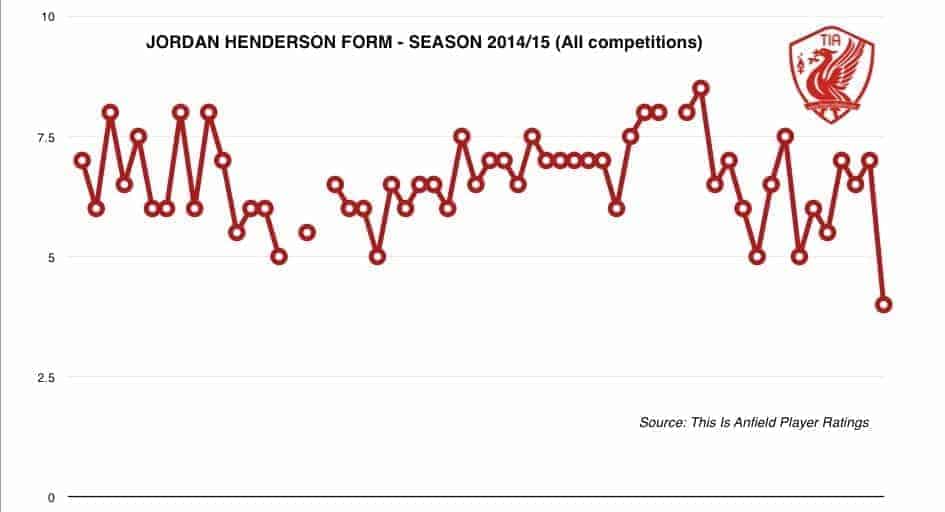 Promising Start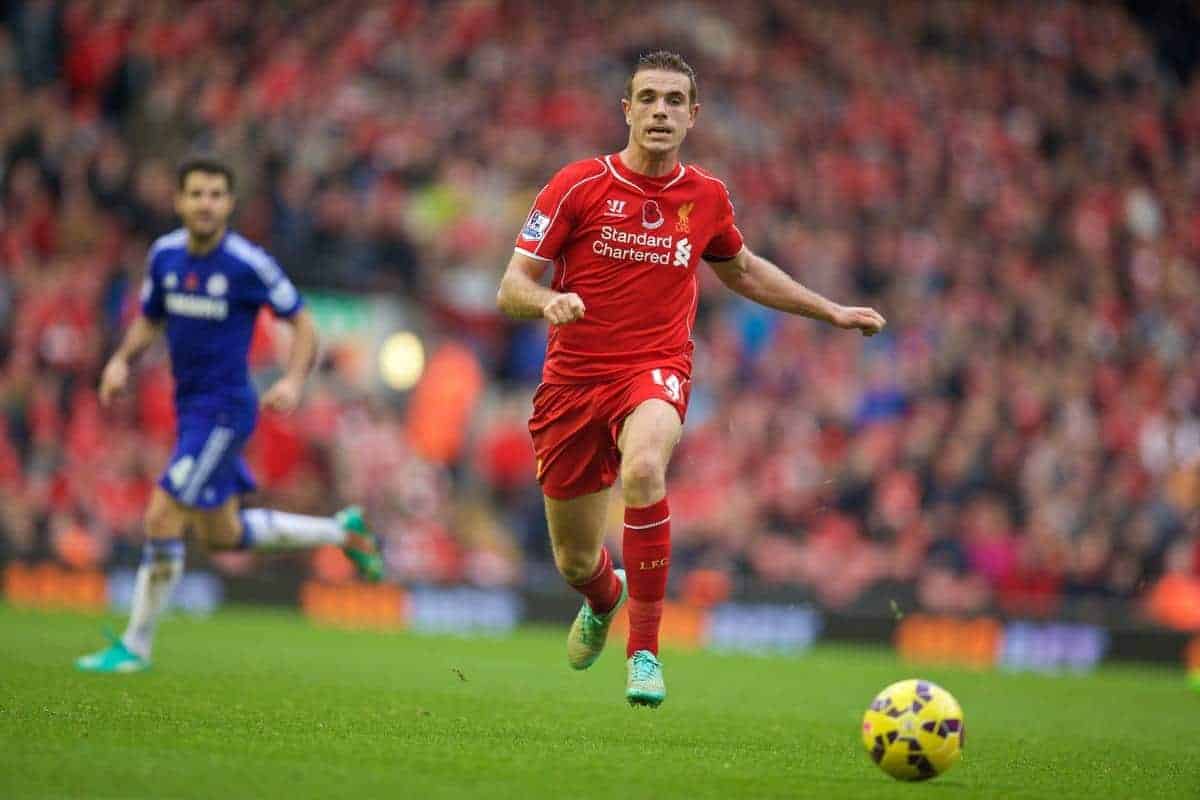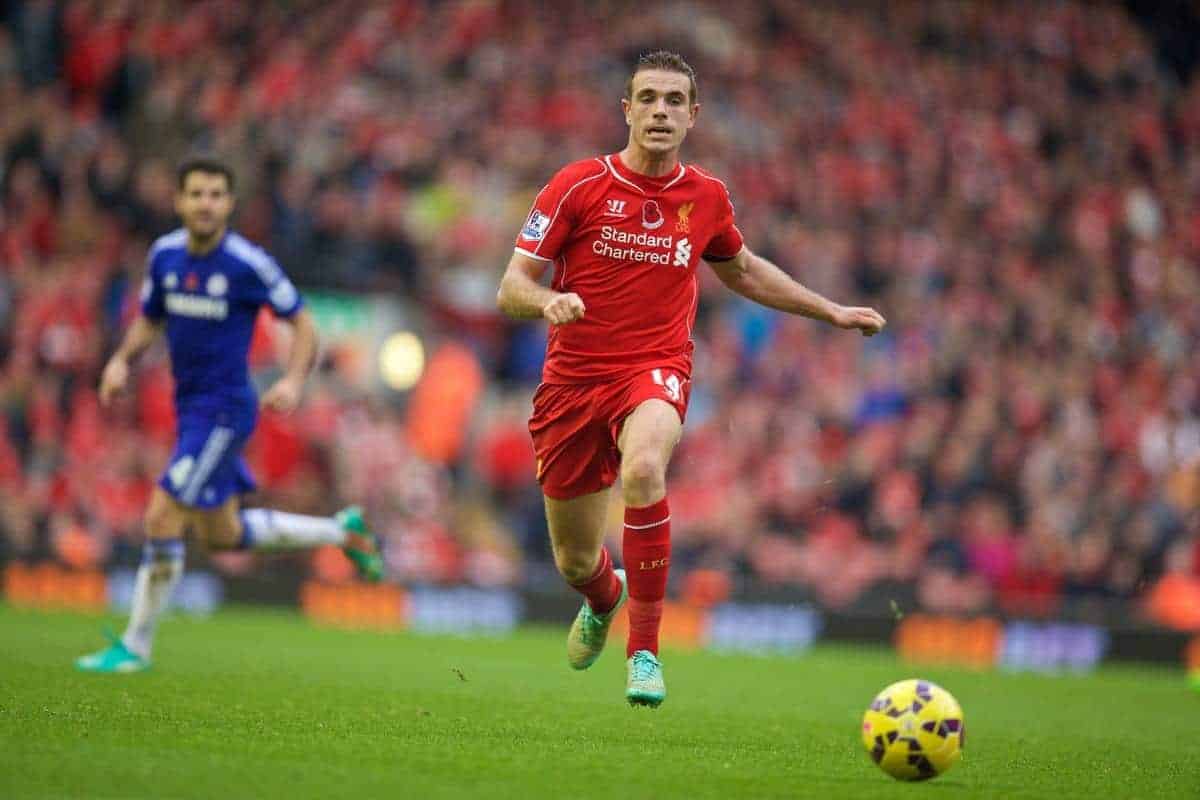 For much of the previous season, Henderson did the leg work while a deep-lying Gerrard pulled the strings in a creative sense; his role was largely as a water-carrier, and more was expected in 2014/15 despite his excellence.
With this in mind, Henderson kicked off the season brilliantly, with an inspired assist for Raheem Sterling's goal in the season-opening victory at home to Southampton.
Bending a through-ball from deep, Henderson showcased a passing ability that he had clearly looked to develop over the summer.
This set a marker for Henderson, and he continue with a hugely promising start to the season.
He was awarded a TIA rating of 8 on three occasions in his first 10 games, pulling the strings in victories over Tottenham and Ludogorets, as well as the 1-1 draw at home to Everton in September.
In each of those games Henderson was in the top two players in terms of passes made, and registered passing accuracies of 92.7 percent, 88.6 percent and 89.4 percent respectively.
He seemed to have found genuine consistency as a creative player, and that Henderson performed in a wide variety of roles—as a deep-lying midfielder, a diamond-flank and an advanced midfielder—during that time shows his quality.
Henderson scored one goal and made three assists in those first 10 games, averaging a rating of 7.
Following a strong performance in October's 3-2 victory away to Queens Park Rangers, however, Henderson's form dropped.
Captain-in-Waiting?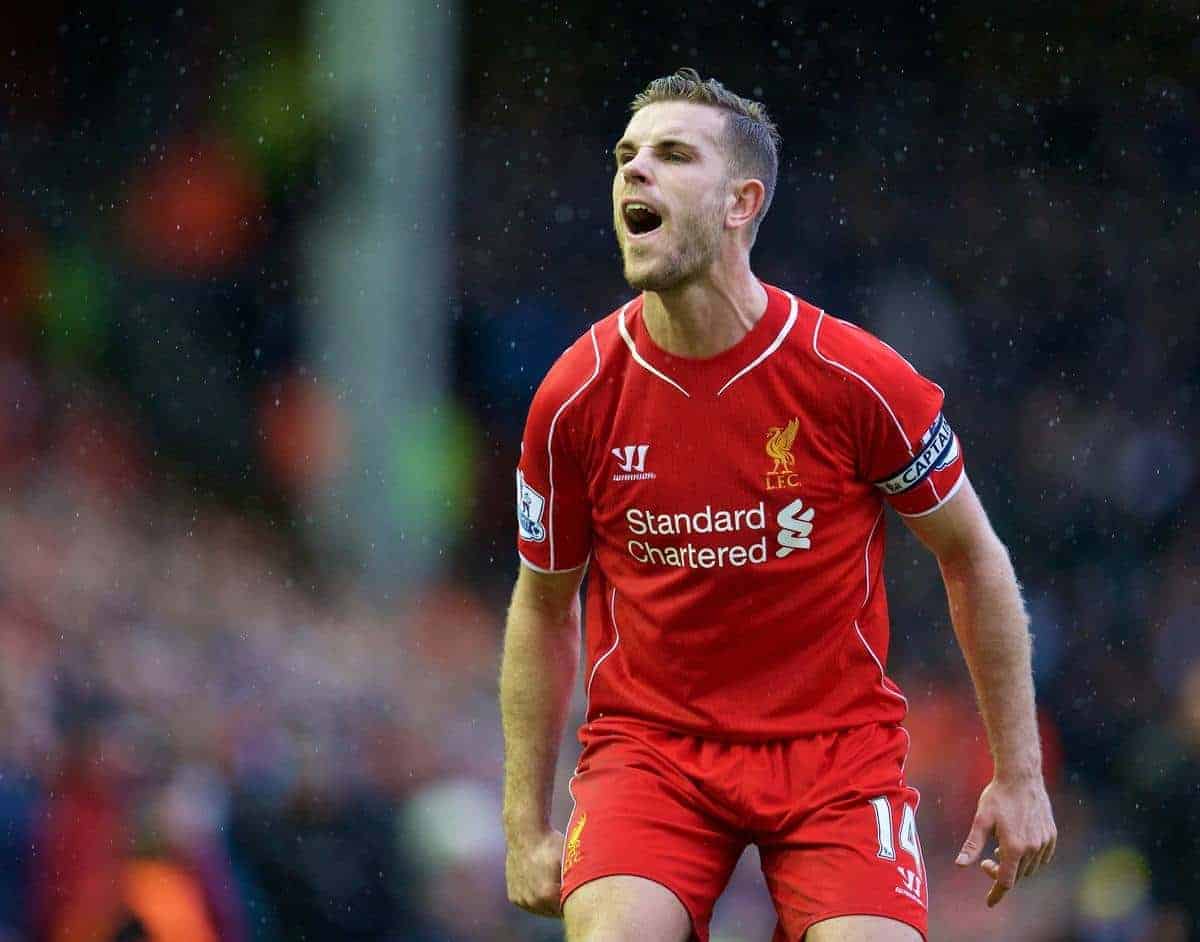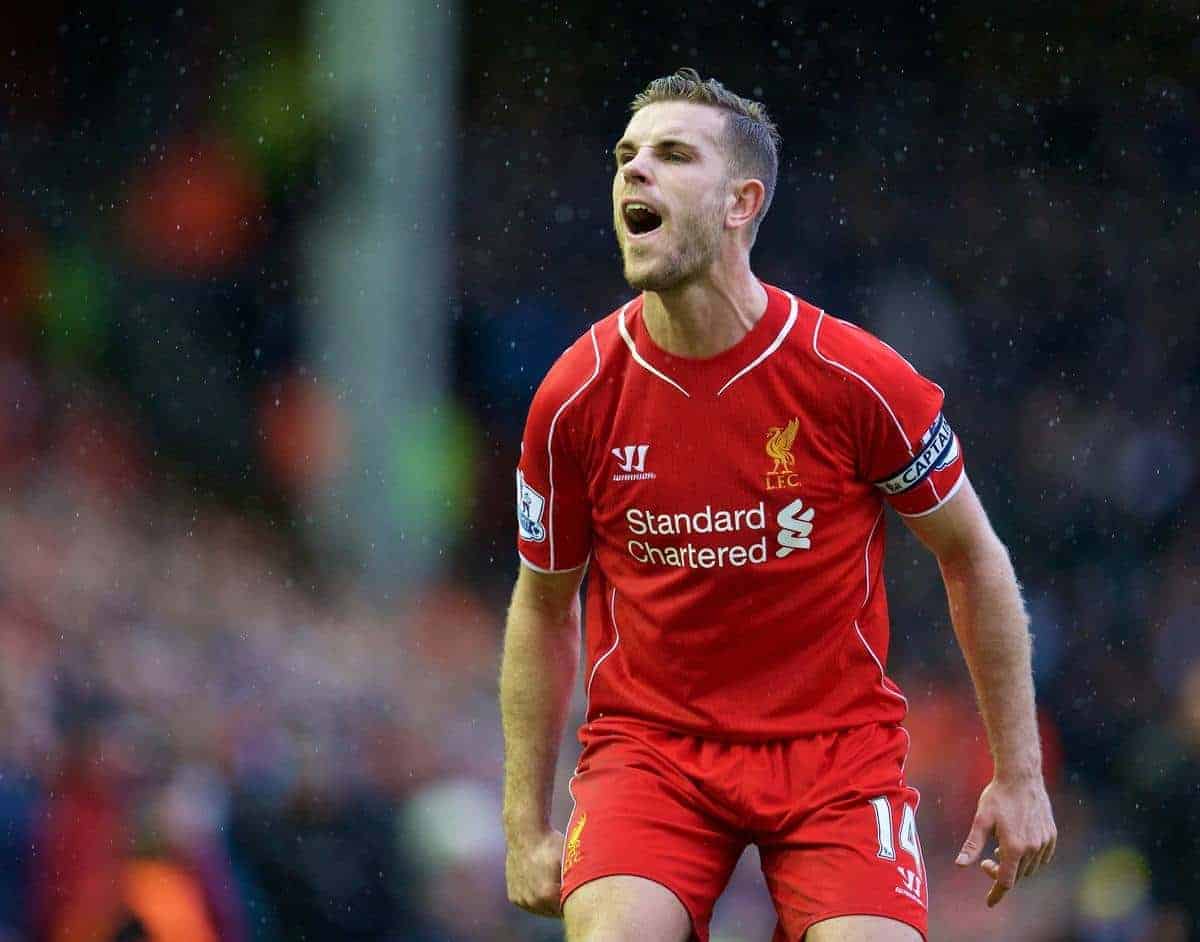 Henderson started his first game as Liverpool captain in November's 1-0 victory at home to Stoke City, but unfortunately this came within a run of mediocre performances.
Particularly muted away to Newcastle United and at home to Sunderland, he posted relatively lowly pass completion rates of 81.4 percent and 78 percent respectively.
Furthermore, at Newcastle his number of passes (59) was dwarfed by that of Dejan Lovren (104), and this was the same against Sunderland, with Lucas Leiva (95) almost doubling Henderson's output (50).
In these 10 games after the QPR win, Henderson averaged a rating of 6.
This was arguably due to Rodgers' persistence with an ill-fitting 4-2-3-1 formation, with Henderson stunted in a midfield two—Gerrard's immobility saw the 24-year-old revert to the dogsbody role he performed in 2013/14.
This changed, however, when Rodgers switched to his radical 3-4-2-1 formation.
Once Liverpool had got to grips with this finely tuned attacking system, and Emre Can was slotted into the right centre-back and Lucas deployed in defensive midfield, Henderson flourished.
Beginning with a four-key-pass performance in the 4-1 win over Swansea City at the end of December, this marked an incredibly consistent 17-game run for Henderson.
Encompassing standout performances against Crystal Palace, Besiktas and Southampton, and a true captain's showing over two legs against Chelsea in the League Cup semi-final, Henderson looked every bit the standard bearer for Rodgers.
This culminated in a dominant, inspiring display in the 2-0 win over Burnley at Anfield in March, which saw him register a goal and an assist—he was described at the time as "central to everything for Liverpool."
Weirdly, after a season-high rating of 8.5, this performance signalled an end to Henderson's form.
End-Season Exhaustion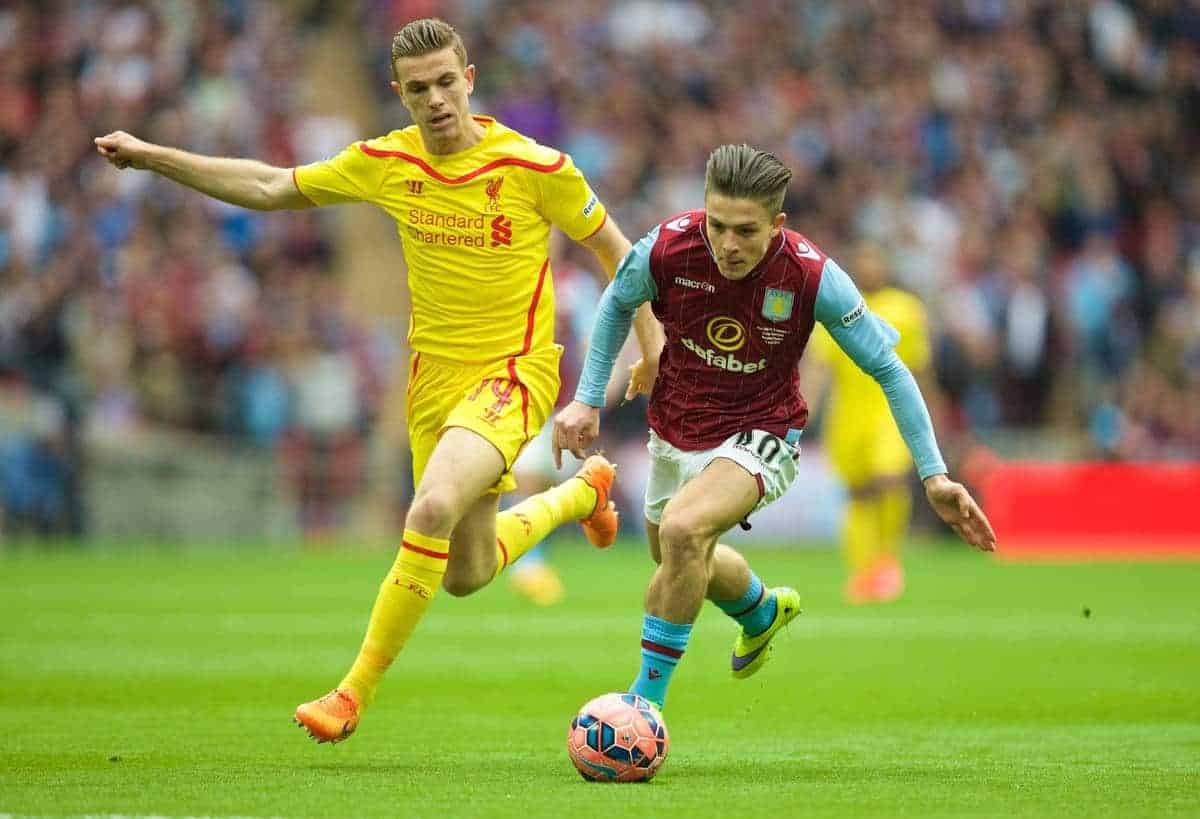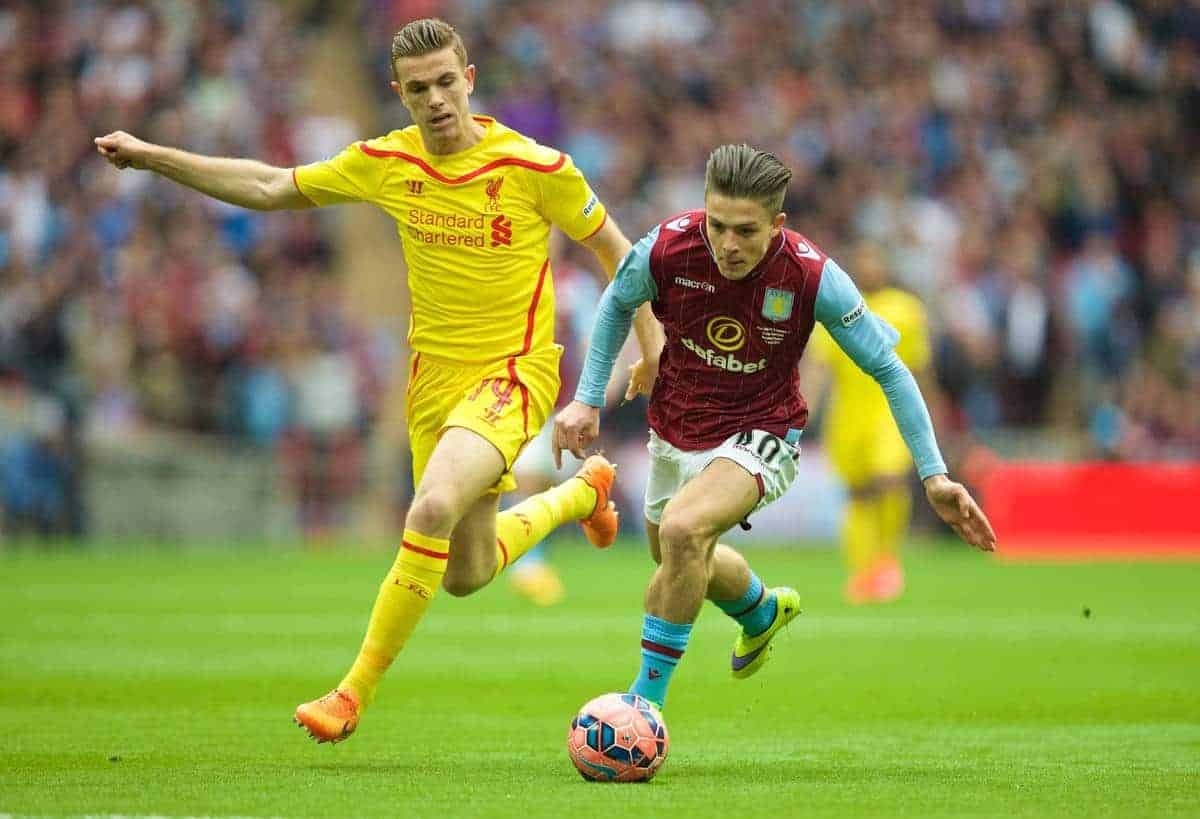 In the final 13 games to follow that Burnley win, Henderson averaged a miserable TIA rating of 6.
He consistently dropped out the frame in-game, with an inability to compose himself in possession or regularly assert himself in supporting the attack—he faded poorly, with a completely non-existent display against Aston Villa in May's FA Cup semi-final loss his season's nadir.
Henderson was Liverpool's most-used player in 2014/15 however, and having played a key role for England in the World Cup last summer, this could arguably be attributed to exhaustion. [td_ad_box spot_id="custom_ad_3″]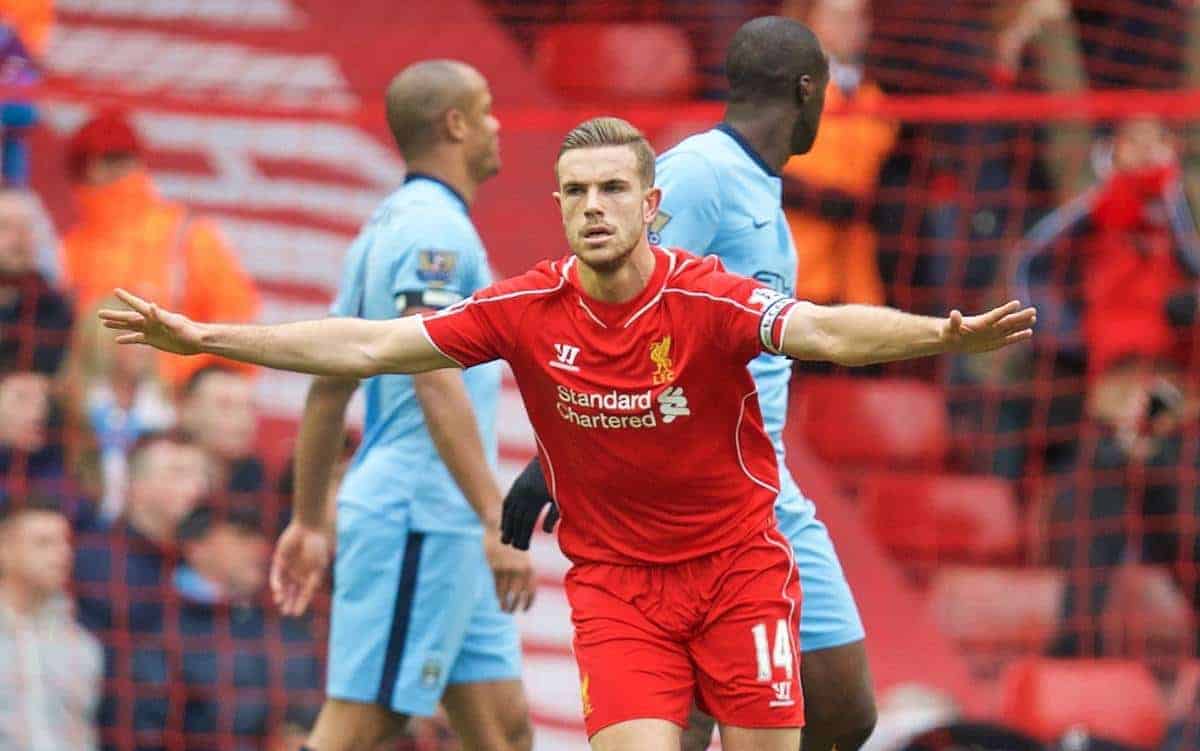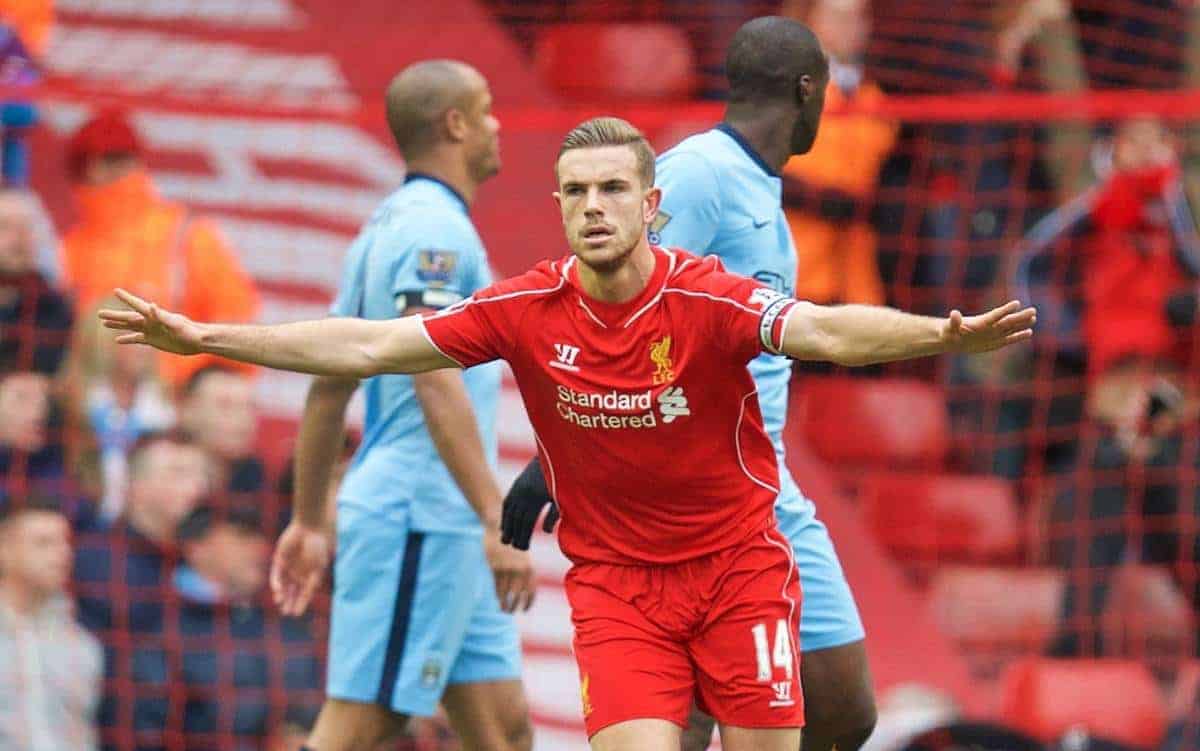 Overall, it was an excellent season for Henderson—one befitting a key role in Rodgers' first team.
With Gerrard having played his last game for the club, however, there is much room for improvement for Henderson, who will likely assume the Liverpool captaincy next season.
His drift in the periphery towards the end of the season—particularly in big games such as the FA Cup semi-final—needs to be addressed. If he is to take up the focal role in the Liverpool squad, Henderson needs to find genuine consistency.
Furthermore, having scored just seven goals from midfield in 52 games, Henderson will need to improve his output in front of goal if he is to fill the void left by Gerrard next season.
Short of Rodgers' target of "upwards of 10 goals" for 2014/15, this is an area that he really needs to improve in 2015/16.
Elsewhere, however, Henderson is progressing nicely. 2014/15 was a success for the captain-in-waiting.
[interaction id="556f332484caec334b2b383b"]
What did you make of Jordan Henderson's 2014/15 campaign? Let us know in the comments below.