With Barcelona centre-back Marc Bartra available for as little as £8.6 million this summer, Jack Lusby says he must be made a Liverpool target.
After being wrestled out of the first-team picture by the form of Javier Mascherano, Jeremy Mathieu and Gerard Pique, Barcelona centre-back Marc Bartra has seen an £8.6 million release clause activated in his contract, according to reports.
This appearance-based clause comes after Bartra played just 14 games in La Liga in 2014/15.
While Barcelona will look to cling on to the 24-year-old this summer, due to their inability to sign players this summer, a release clause means they have no way of stopping him if he wishes to leave.
At just £8.6 million, Bartra is a player Liverpool must target.
Defensive Prowess
After progressing through the La Masia ranks, with first-team appearances here and there a somewhat customary gesture from various Barcelona managers, Bartra was given his first real opportunity to impress in 2013/14, following injury to Mascherano.
This prompted Bleacher Report's Tre Atkinson to gush:
"Bartra is not only the answer to Barcelona's defensive problems now, but he is also the future. The La Masia graduate is no longer just a kid. He has proved that he has what it takes to be a world-class defender, and that is exactly what will happen."
"It may be early, but Bartra is no fluke. He is the real deal," Atkinson concluded.
That season, Bartra made 20 La Liga appearances, as the Catalan side got used to life without Carles Puyol; he looked every bit the ready-made replacement for Blaugrana's problems.
Fast forward to now, and not much has changed for the 24-year-old in terms of quality.
But unfortunately for Bartra, the Barcelona hierarchy saw fit to replace the retiring Puyol by signing Mathieu, a player who has surprisingly excelled; this could open up an important opportunity for Liverpool or any other top-level European club this summer.
He is very solid defensively, averaging 2.5 tackles and three interceptions per 90 minutes in La Liga in 2014/15, as well as winning 2.5 aerial duels per 90.
Of Liverpool's regular centre-backs, only Emre Can made more tackles (3.3) per 90 in the Premier League last season, while none made more successful interceptions than Bartra.
Dejan Lovren (4.2), Martin Skrtel (3.4) and Mamadou Sakho (2.7) won more aerial duels per 90 minutes, but interestingly, Barta's 69 percent success rate in the air is comparable to all three—Lovren won 72 percent, Skrtel won 65 percent and Sakho won 56 percent.
Bartra is a highly intelligent centre-back, able to read situations well and judge when he needs to utilise his physical ability—he is a more refined option than the raw Can and the ill-advisedly gung-ho Lovren.
This intelligence aids his work on the ball, too.
On-Ball Excellence
To succeed in defence at Barcelona, a player must be comfortable in possession. Mascherano (91.2%), Mathieu (88.6%) and Pique (89.3%) all completed a high percentage of their passes in 2014/15, while remaining progressive outlets from the back.
This is a philosophy nurtured throughout the club's academy, and with Bartra a graduate of La Masia, he is highly accomplished on the ball.
Similar to Barcelona's senior trio, Bartra completed 88.8 percent of his attempted passes last season, a total in line with Liverpool's current centre-back options:
Liverpool Centre-Back Passing Accuracies:
Martin Skrtel – 90.1%
Mamadou Sakho – 89.4%
Kolo Toure – 87.9%
Dejan Lovren – 85.2%
Emre Can – 83.2%
This is a minimum expected by Rodgers from his centre-backs, with building from the back a significant element of Liverpool's possession-based game.
Bartra made more passes per 90 minutes on average (64) last season than any regular Liverpool centre-back, further highlighting his prowess in possession. His average of 4.3 accurate long balls per game highlights a progressive element of his game which would suit Rodgers' defensive line well.
The 24-year-old averaged 0.3 key passes per 90 minutes in La Liga last season, which is only bettered by Can (0.5) within the current crop of Liverpool centre-backs.
It is equal to Sakho's output.
While Skrtel clearly excels playing short passes, he rarely carves out opportunities on the ball, and Liverpool stagnate in possession—the Slovakian averaged 0.2 key passes per 90, while Lovren made just 0.1.
Bartra showcased his quality in possession in Barcelona's 5-0 win at home to Levante in February—spraying balls with pinpoint accuracy, surging forward to prompt fast-paced one-touch attacks and using possession intelligent to stifle opposing attackers.
He helped supply one of Lionel Messi's goals on the day, and explained his role in defence in his post-match interview.
"When teams come to the Camp Nou we need to suffocate them, put pressure on them and not let them out of their half," he said.
Bartra understands, intrinsically, how a defender should operate in a possession-based system.
By pairing this with his defensive intelligence, Bartra makes an ideal target for Liverpool this summer.
Where Would Bartra Fit in at Liverpool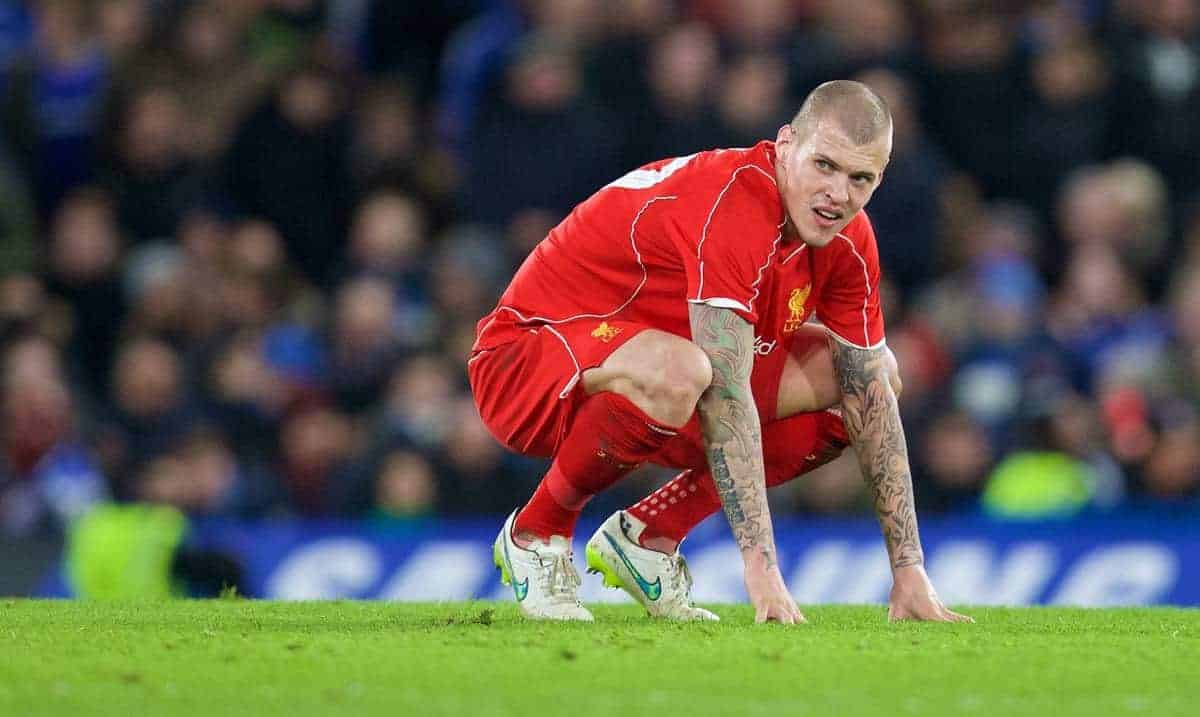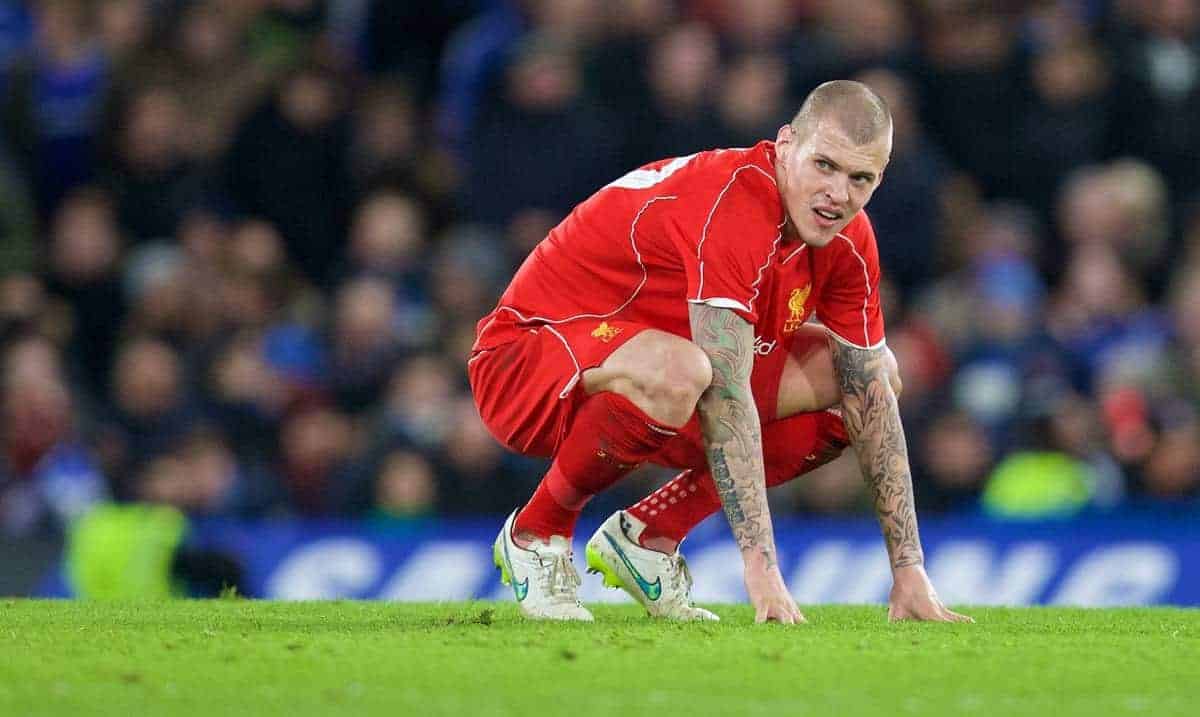 "The contract, which was introduced to me, [is] unacceptable, so I did not sign it," Skrtel told reporters recently, responded to a new appearance-based deal tabled by Liverpool.
This rejection should prompt Liverpool to search for an upgrade on Skrtel, and Bartra could be that player. [td_ad_box spot_id="custom_ad_3″]
Skrtel is 30 years old, and while he is a strong physical defender and a comfortable short-passing outlet, he is a regular liability at the back and a seriously limited player in possession.
Sakho's majesty makes him look like a novice, and the Frenchman should be the blueprint which Rodgers builds his defence on in the future.
With Bartra a statistically better defender than Sakho in terms of the physical game, and a match for him in terms of building from the back, as a right-footer, he could be the ideal partner for him in a back four.
Conversely, if Rodgers was to revert to a back three next season, he could take Can's role as right centre-back while the German moved into midfield.
At £8.6 million, Bartra is too much of a bargain to pass up—the Barcelona man could solve Liverpool's defensive issues.
Statistics via WhoScored.
Should Liverpool target Marc Bartra this summer? Let us know in the comments below.