Liverpool forward Raheem Sterling's desire to leave to club this summer is due to a breakdown in his relationship with Brendan Rodgers, reports claim.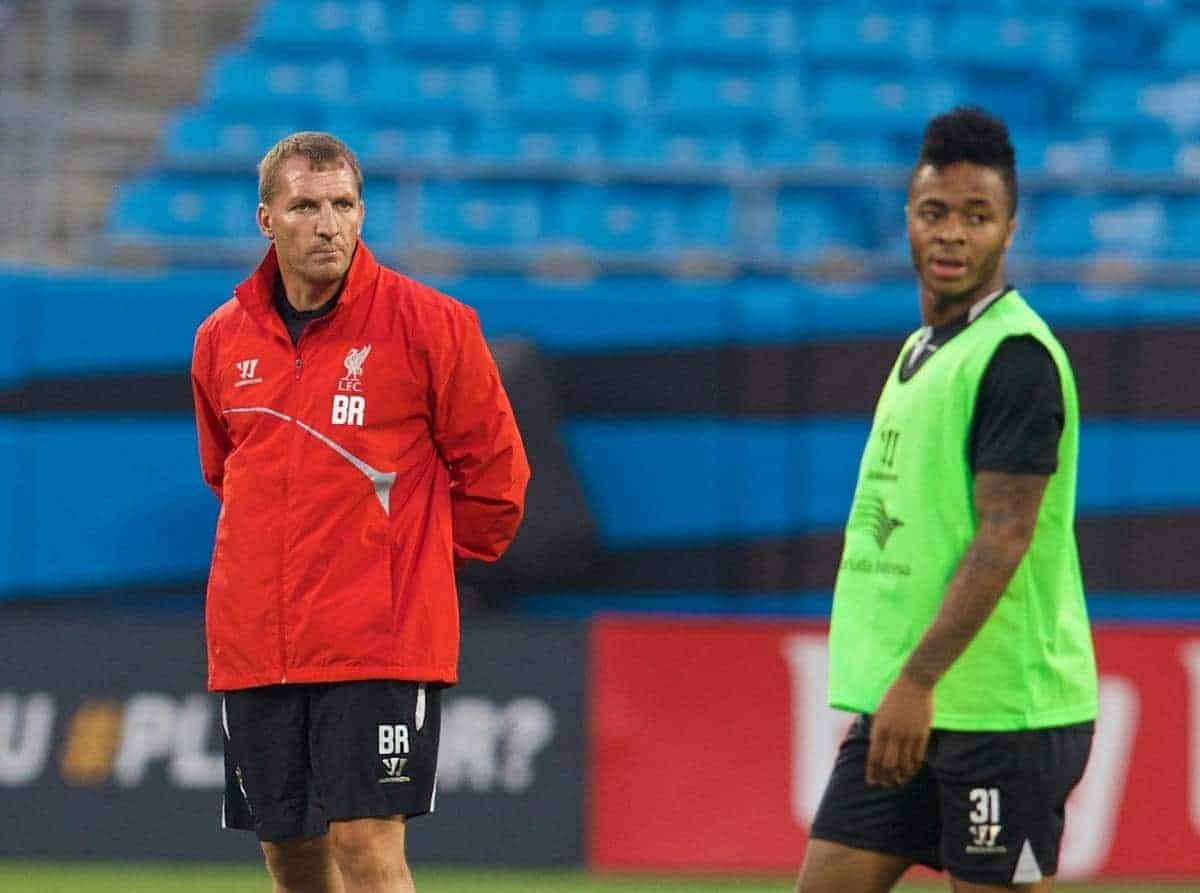 Raheem Sterling's move to force a transfer away from Liverpool this summer is motivated by a collapse in his relationship with manager Brendan Rodgers.
That is according to reports via James Pearce of the Liverpool Echo on Wednesday night.
This comes after suggestions that Sterling had told the club he didn't wish to travel for their pre-season tour of the Far East and Australia.
Furthermore, the 20-year-old missed Wednesday's training session after phoning in sick.
"The sorry saga plumbed new depths with Sterling's camp insisting that the player's main motivation for leaving Liverpool was because his relationship with Brendan Rodgers has broken down and he no longer wants to play for him," Pearce writes.
"That was news to the stunned Northern Irishman, who has repeatedly defended Sterling in the face of stinging criticism about contract negotiations and his off-field antics in recent months."
"Sterling accepted an invitation to have dinner at Rodgers' house back in May and the youngster has regularly spoken in the past about his debt of gratitude to the manager who has guided his development over the past three years."
This is a bemusing revelation, given his previously strong relationship with Rodgers.
As Pearce continues: "Rodgers has always been protective of the 20-year-old, who was granted a winter break in Jamaica last December."
However, Sterling did show signs of disquiet last season, when he complained about being utilised out of position—despite training as a centre-forward.
In April he said he was being "sacrificed to play in a more defensive position as the manager is trying to fit everyone in."
He continued: "I train every day to play up front."
Using players out of position was a regular feature of Rodgers' lineup in 2014/15, and a regular criticism of the manager.
Sterling was joined by Emre Can, Jordon Ibe, Lazar Markovic and Mario Balotelli in having his talents marginalised by Rodgers' tactical tweaks.
This may have been a fatal error by the Ulsterman.