Four Liverpool games in the opening two months of the new Premier League season have been rescheduled for television coverage, with two matches thoughtlessly moved to Monday nights.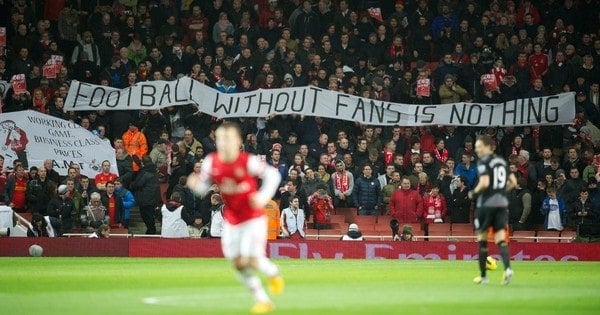 Brendan Rodgers' Reds will be looking to avenge their 6-1 defeat at the Britannia Stadium on the final day of last season when they go back to Stoke on the opening weekend of 2015/16. That game has been moved to Sunday, 9th August with a 4pm kick-off.
Just over a week later, Anfield hosts its first game of the season with Bournemouth fans having to make the 528-mile round-trip to Liverpool on Monday, 17th August with an 8pm kick-off.
It's Liverpool's turn for a Monday night trip seven days later with Arsenal away moved to 8pm on 24th August.
In September, Liverpool's visit to Manchester United has been moved to 5:30pm on Saturday 12th.
All four games will be shown live on Sky Sports 1, whilst BT Sport have elected not to show any Liverpool games during August or September.
In addition, Liverpool's home game against Norwich City has been moved to Sunday, September 20th due to the Reds' participation in the Europa League, though this will not be televised in the UK.
The two Monday night games will come as a blow to the two sets of traveling supporters wishing to attend those games.
Liverpool supporters' union Spirit of Shankly recently made a plea to the Premier League, Sky Sports and BT Sport ahead of the fixtures being released:
We are writing to both Sky and BT Sport to request that they consider what moving a match from a 3pm kick off on Saturday to a Monday night at 8pm, actually means to the fans who travel. Particularly when the fixture change means that fans will then be unable to travel home using public transport and will more than likely need to take time off work to attend. Fans should not be expected to travel more than a set number of miles for fixtures at irregular kick off times.
Click here for an updated 2015/16 fixture list for Liverpool.
Does the television scheduling show a blatant disgard of fans' welfare? Let us know your thoughts in the comments section below.