The Premier League, Sky Sports and BT Sports' decision to reschedule several top flight matches with no thought to the fans who attend has been met with condemnation by supporters and groups.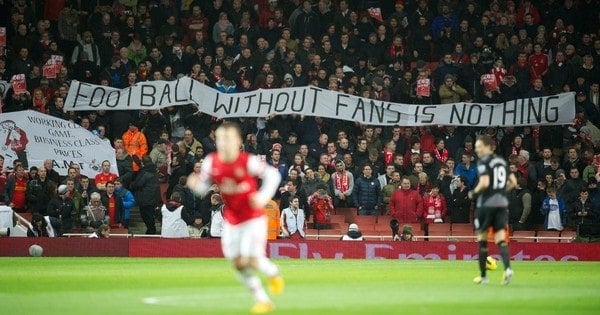 Four Liverpool fixtures have been rearranged for television coverage during the opening two months of 2015/16.
Two Monday night games in August see Bournemouth fans travel a 528-mile round trip to Anfield, before Liverpool fans make the 410-mile round trip to Arsenal a week later.
Similar tricky journeys for unreasonable kick-off times face Newcastle Utd and Everton supporters early in the campaign.
In a statement on Saturday, Liverpool supporters union Spirit of Shankly expressed their dismay at the thoughtless fixture scheduling.
There is no reason at all to move a 3pm fixture between Liverpool FC and Bournemouth to 8pm on a Monday night. It simply happens to make all those involved yet more money. Never mind the Bournemouth fans that will have to make the 530 mile round trip on a work night. Never mind the fact that these fans will probably need to take annual leave to be able to attend and not mentioning the extortionate prices they will be expected to pay for a match ticket.
The frustration doesn't stop with Liverpool games either — the issue effects the wider Premier League's traveling supporters. They add:
Southampton fans are expected to travel 330 miles to Newcastle for a 13.30 kick off on a Sunday. Everton fans to North London for a 17.30 kick off on a Saturday and Newcastle fans to the Boleyn Ground for 8pm on a Monday night. These are to name but a few of the fixtures that have been moved. Do the people that make these ridiculous decisions have any idea of how limited public transport is for early afternoon and night time/evening kicks offs and just how much these changes impact the match going fan?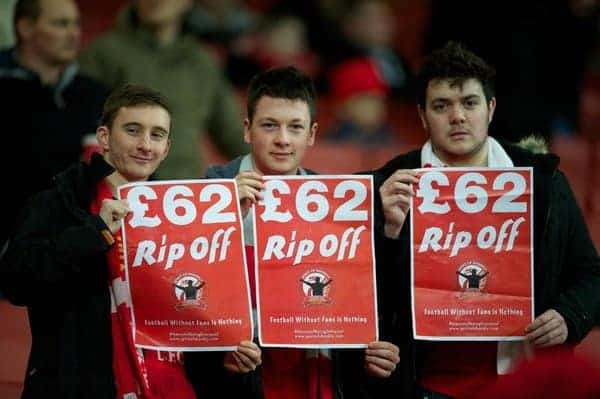 Spirit of Shankly, along with Spion Kop 1906 and Arsenal groups The Black Scarf Movement and the Arsenal Supporters' Trust will request a reciprocal arrangement between the two clubs to ensure away fans' tickets are substantially cheaper owing to the traveling costs.
Liverpool fans are expected to pay £65 for a Monday evening match at ours, with little to no travel options to get home post-match.

— Clock End 21 (@BlackScarfAFC) July 4, 2015
Last season a ticket in the away end for Arsenal v Liverpool cost £65.50.
Read Spirit of Shankly's full statement, 'Monday Night Football', here.