A solid but unspectacular start to the season, writes Alex Malone, as he discusses the talking points from Liverpool FC's opening to 2015/16.

Two games, two victories, two clean sheets. Can't really ask for anything better than that can we? Well, of course we can, but it's early days and the signs are good, if not spectacular.
A dogged, disciplined victory against Stoke at a notoriously difficult venue was followed by a fairly indisciplined and somewhat fortunate win against the new boys of Bournemouth. But 6 points is 6 points, and given the run of difficult fixtures ahead, to be joint top of the table, 5 points ahead of Chelsea and Spurs, and 3 ahead of Arsenal, is not to be sniffed at.
Even though the games were relatively uneventful (although Martin Tyler's ramblings on Benteke's "offside" goal bordered on crazed-obsession) here are some thoughts on what we've seen thus far.
Benteke looks the business
Our second most expensive signing ever – a big gamble, the new Heskey, too slow.. we've heard it all. To be realistic, none of us could be sure if the lad would be a great signing or a(nother) Balotelli sized mistake.

Well, so far it looks the former. Not only did he both score AND hit the bar from quite limited service, but his touch, determination, clever ball use and technical ability were all impressive. His goal against Swindon was an absolute corker too!
The system will no doubt have to be tweaked and/or adapted at times to utilise his strengths, but early signs are promising that we have another 'real' striker on the books ready to complement Daniel Sturridge and be the difference in converting last season's draws and defeats in to this season's wins and draws.
Defensive solidity
We have been quite rightly criticised over the last two seasons for defensive displays that simply weren't up to snuff. 98 goals conceded in 76 league games over two seasons tells its own story. So, to have started the season with two clean sheets, and barely allowing the opposition any clear cut chances bodes very well indeed.
The addition of the excellent Nathaniel Clyne and exceptional 18-year-old Joe Gomez has had an instant and positive effect. They both have pace and determination, both can tackle, both can defend (imagine!) and they have both shown glimpses of attacking intent which will only improve with more confidence and game time.

What a difference they've already made to shoring up both flanks compared to the shambles we saw at times last season! Alberto Moreno has a fight on his hands to regain his place, but it was VERY noticeable in his cameo against Bournemouth, that he a) gets that he needs to step up his game and that b) he is up for the fight. With Jon Flanagan still to return to add even more real competition, the wide defensive positions are looking more encouraging than they have at any time since Rodgers arrived.
In the centre, questions remain. I was confident that we would begin the season with Sakho/Skrtel as the preferred partnership, but the manager has decided otherwise. Plucked from relative obscurity after a genuinely awful season, Dejan Lovren has currently (and to the surprise of many) made the position his own.
It seems a little petty to criticise when part of a back 5 has just achieved two successive clean sheets, but I'm still concerned that the middle two can be too easily exposed by the teams fighting us for the top 4 spots… and we all know that there are much sterner tests ahead than those offered by Stoke and Bournemouth.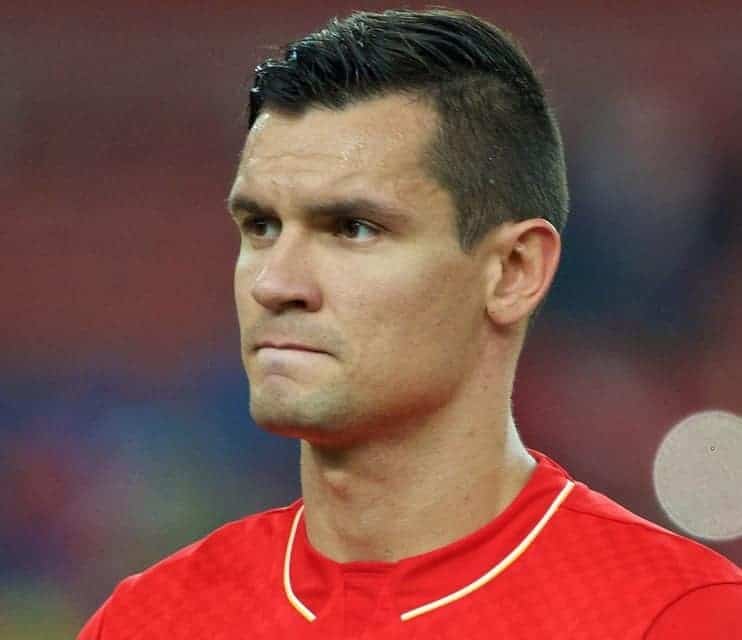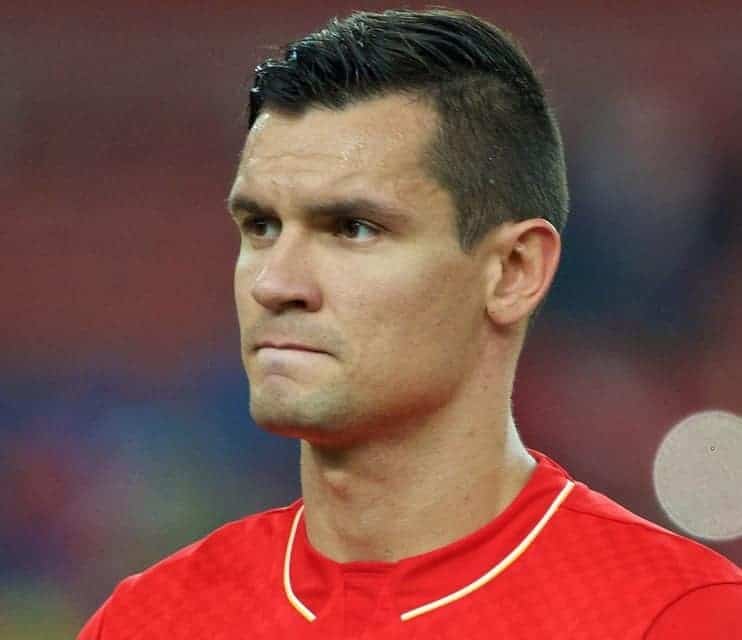 After a very decent and solid performance against Stoke, in the Bournemouth game, Lovren, disappointingly, showed too many glimpses of the 'panic' on display too often last season…. and while Bournemouth did 'have a go,' it's not like we were ever under siege to cause any real rushes of blood. While Skrtel was his usual unspectacular yet solid self (on the whole) the next several games may well define Lovren's Liverpool first team future.
The Lallana Conundrum
Since the day we signed him, I've consistently believed he would eventually show his worth. There have been some performances along the way to suggest he could – but nowhere near enough of them! In both games so far this season, Lallana has gone missing.

Playing in a role that should, in theory, utilise his strengths, he's done nothing to suggest he's worthy of a starting place. Last season I wrote about my concerns regarding both his physical and mental strength. Recent evidence has me echoing those same concerns. Two seasons in now, his time to step up and prove is worth is overdue.
Last season's player of the year is already leading the way this season. He is such a joy to watch, isn't he?
As with all creative players, sometimes his tricks/vision/passes don't always come off, but the good and the marvellous far, far outweigh the bad. The concern at the moment is that with Lallana not stepping up, Ibe trying to find his feet, Firmino not yet considered ready to start, and Milner/Henderson naturally playing a little deeper, our little magician is looking the only one currently likely to unlock the opposition.

Still, if and when the aforementioned group really does step up and start to click, the prospect of them weaving their magic together is potentially mouthwatering.
On a side note, I do have to wonder why our best player seems to get withdrawn more than any other? I know that he played for Brazil through the summer and so might be lacking a little match fitness right now, but I'm going back to the previous seasons too. I'm hoping, just like any team's star player, to see him consistently terrorising the opposition for the entire 90 minutes.
Goals
Well, it's not a secret is it… goalscoring has been a problem ever since the loss of Suarez and injury to Sturridge. 52 goals last season (or 1.37 per game) was a far cry from the 101 (2.66 per game) from the prior season.
2 goals in 2 games so far this season has been enough for victory, but not enough to get the pulse racing. Credit where it's due though to the management and their work in the summer, because this was most certainly identified and targeted as a key area for new recruitment. As such we now have Benteke, Sturridge, Ings, Coutinho as players very capable of finding the back of the net, and Origi, Firmino, Ibe, Markovic (assuming he ever gets a game again) with potential.
But right now, and it's very early days I know, we still look like a 1.4 goals per game team versus a 2.7 one. I say that not just because we've scored only 2, but because of the lack of clear goal scoring chances and creativity that's been on show in those first 180 minutes.
The optimist in me believes it will all develop very nicely as the new team/players/tactics all click. The pessimist in me is concerned at the lack of creativity in the final third seen to date.
Henderson, Milner, Can
With Lucas and Allen seemingly out of the picture, we're left with what looks like these 3 power houses as the drivers of the engine room.
Henderson showed his worth in his absence against Bournemouth where his departure saw them take the midfield initiative and almost rescue the game. That can't be allowed to happen against the better teams, and it's a concern that we may have to be without him this weekend at the Emirates.

Milner is a known entity and will be the picture of industry and consistency throughout the season.
The question is, can Can make that breakthrough from raw potential to essential? Gone, hopefully forever, are the days we ever see him in a back 3 or 4, but he's human and last year's woes at the back will play on his mind until a series of confident displays banish the memories.
With the likes of Milner and Henderson as his safety net and mentors, I'm hoping to see the lad become a midfield warrior this season. Let's hope he does, because the potential is there for all to see he just needs to realise it.
While the industry, stamina and determination of all 3 can't be questioned, there is a niggling concern I have about them which goes back to the previous point regarding goals. Virtually every successful team relies on a percentage of goals to come from midfield and I'm concerned about how many our 3 'first choice' central mids will give us over the course of the season. None are, or have ever been, prolific and I think if any/all of the 3 can step up and add more shots on target – and of course goals – to their game, it might well be the difference between a decent, or a very successful season.
So, in summary, it's been a solid, if unspectacular start, but with many encouraging signs that last season's disappointments are behind us. The computer has given us the 'away games from hell' schedule in the coming weeks, but we've already banished the demons of Stoke. A few more decent results from our next few away games and who knows where it will take us.
YNWA