With Liverpool's pre-season done and dusted, Henry Jackson picks out five reasons why we should be feeling confident going into 2015/16.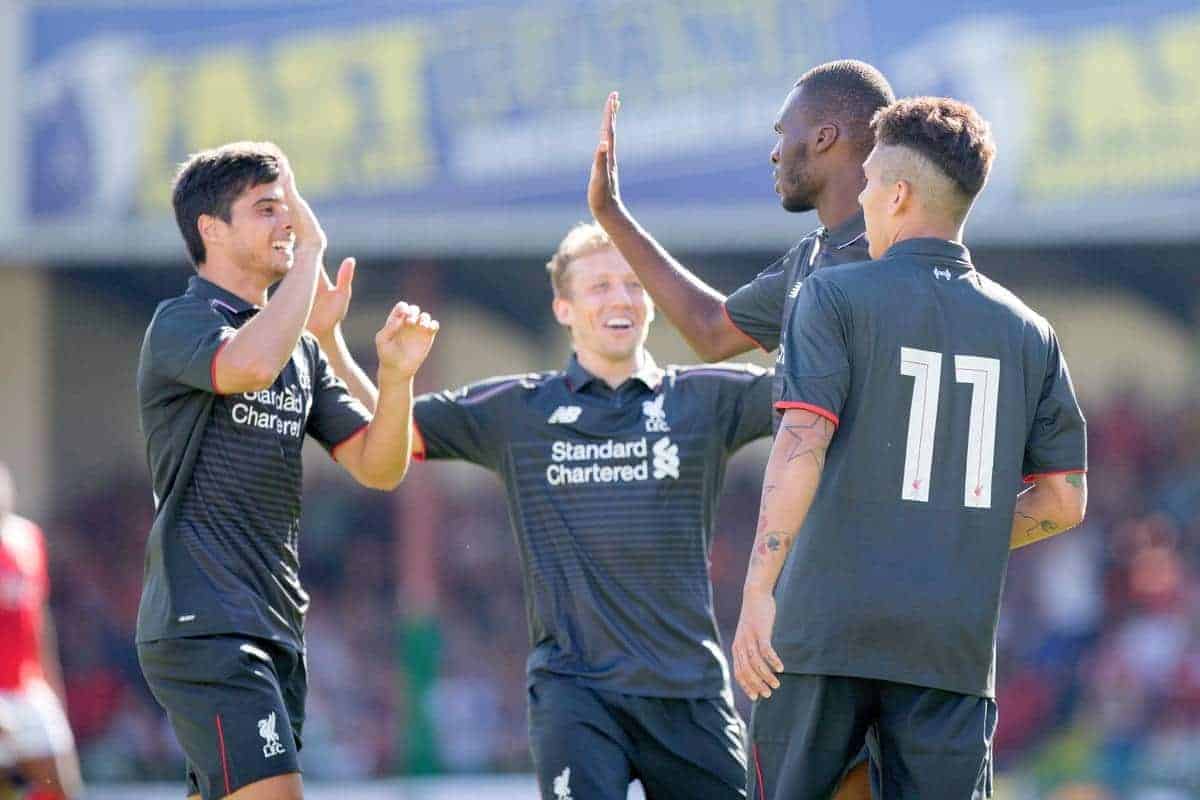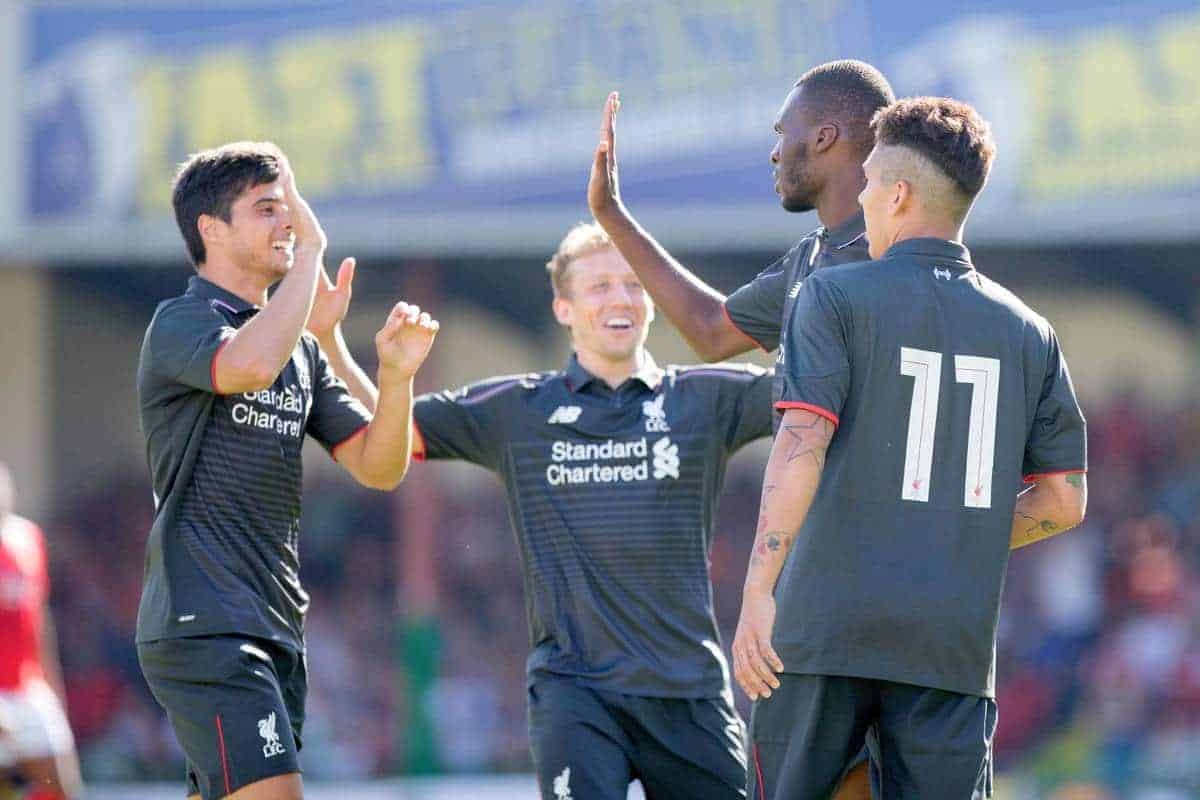 It may not have been the toughest summer of fixtures for Brendan Rodgers and his side, but going the whole of pre-season unbeaten certainly cannot be a bad thing in terms of confidence.
Liverpool's numerous new signings have bedded in nicely, while more established stars have shown some promising form in the lead-up to the new season.
Despite the continued negativity towards Rodgers from a sizeable chunk of the Reds faithful, there are definite reasons to be feeling positive heading into 2015/16.
Here are five that stand out:
James Milner filling the Steven Gerrard void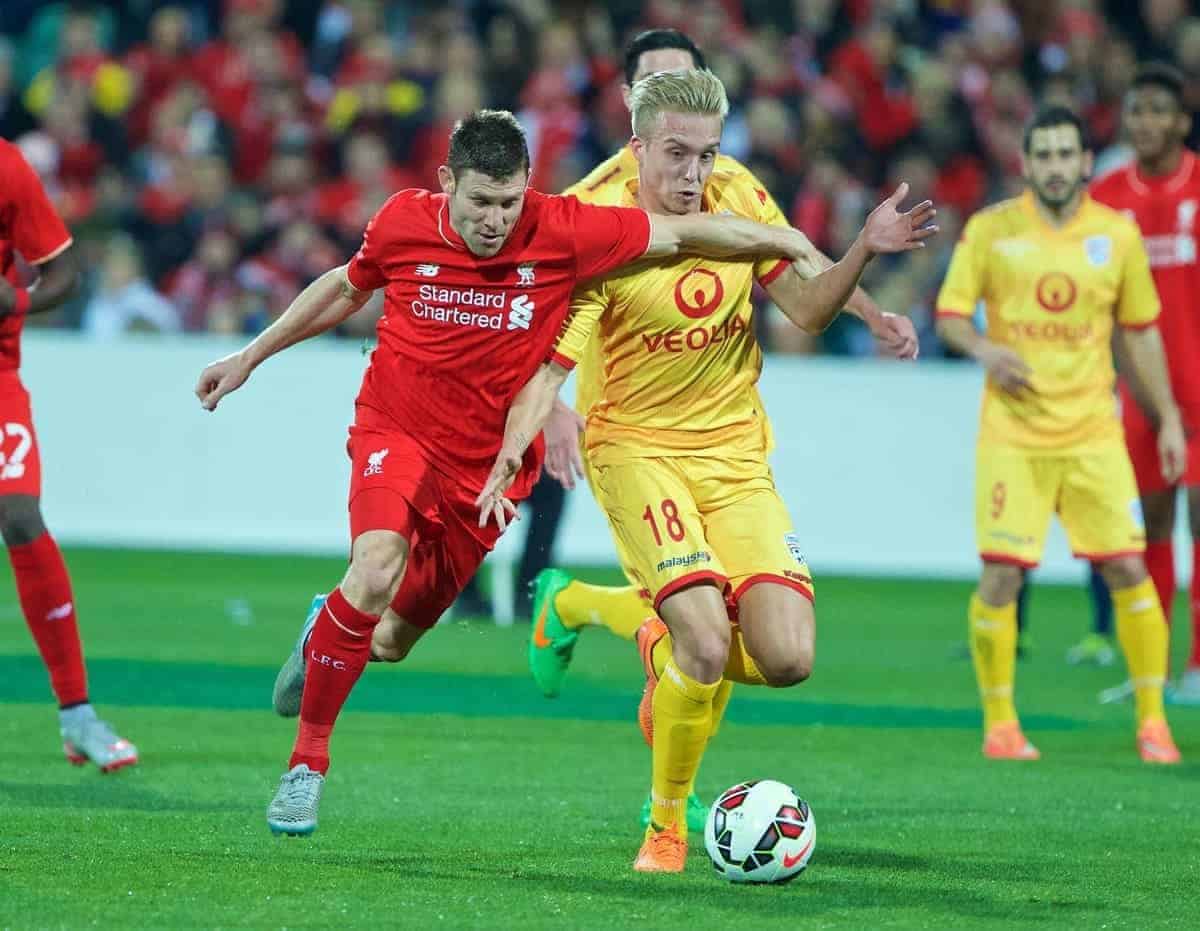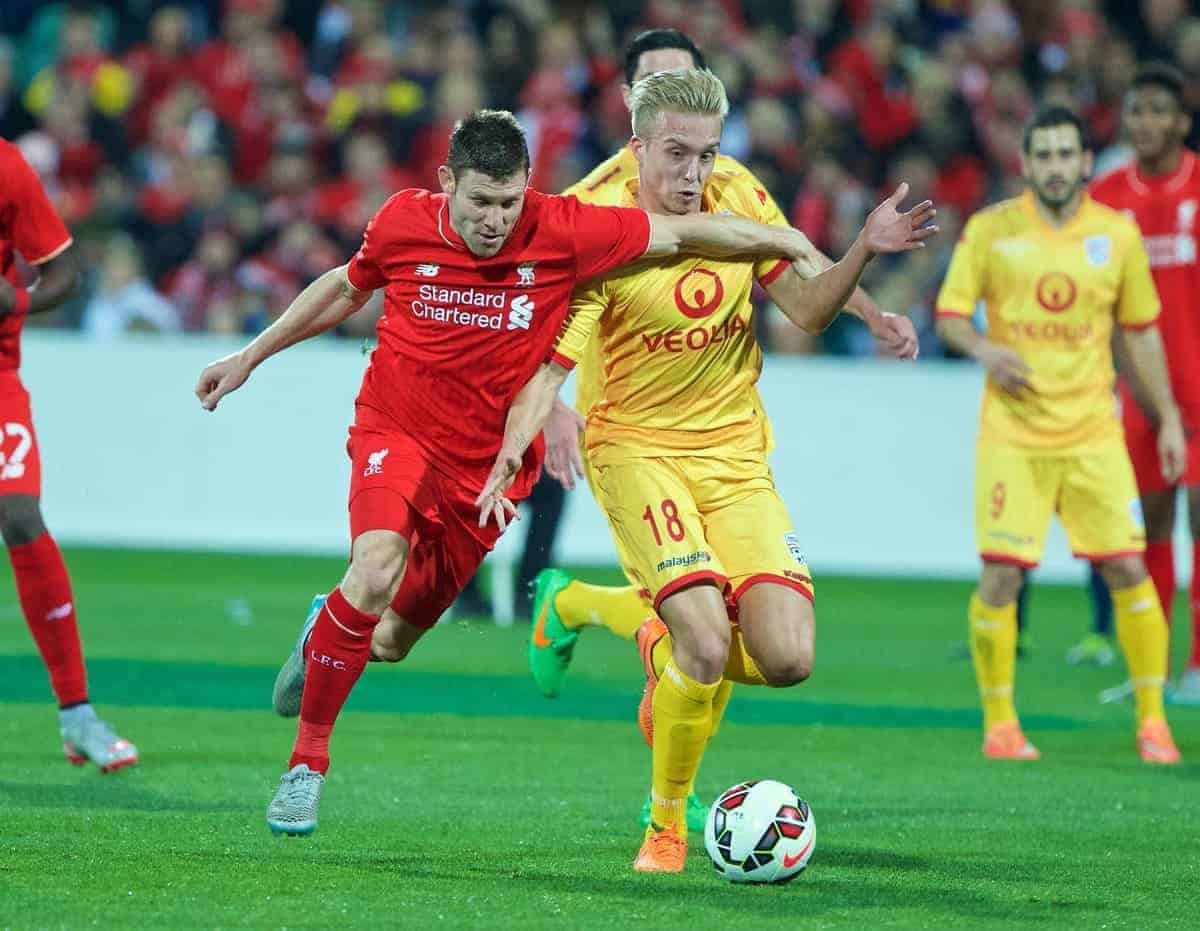 James Milner's arrival at Anfield earlier this summer wasn't met with resounding positivity, but he has shown what a key player he is going to be this season.
The 29-year-old has been deployed in the central midfield role he has so craved throughout his versatile career, and it's hard to find a weakness in his game there.
He is fast, strong, intelligent, creative and unbelievably hard-working, and his relationship with Jordan Henderson in the middle of the park could really take off.
Milner is never going to be close to the player Steven Gerrard was in his prime, but he has certainly come in and filled some of the void left by the legendary ex-captain.
Rodgers has been crying out for more experience in his squad, and in Milner he has a model professional who will guarantee 100% effort every game.
The England international may not be the most exciting footballer around, but he is someone who is treasured by his teammates and supporters more than most. He is arguably Liverpool's best signing for a couple of years.
Joe Gomez's meteoric rise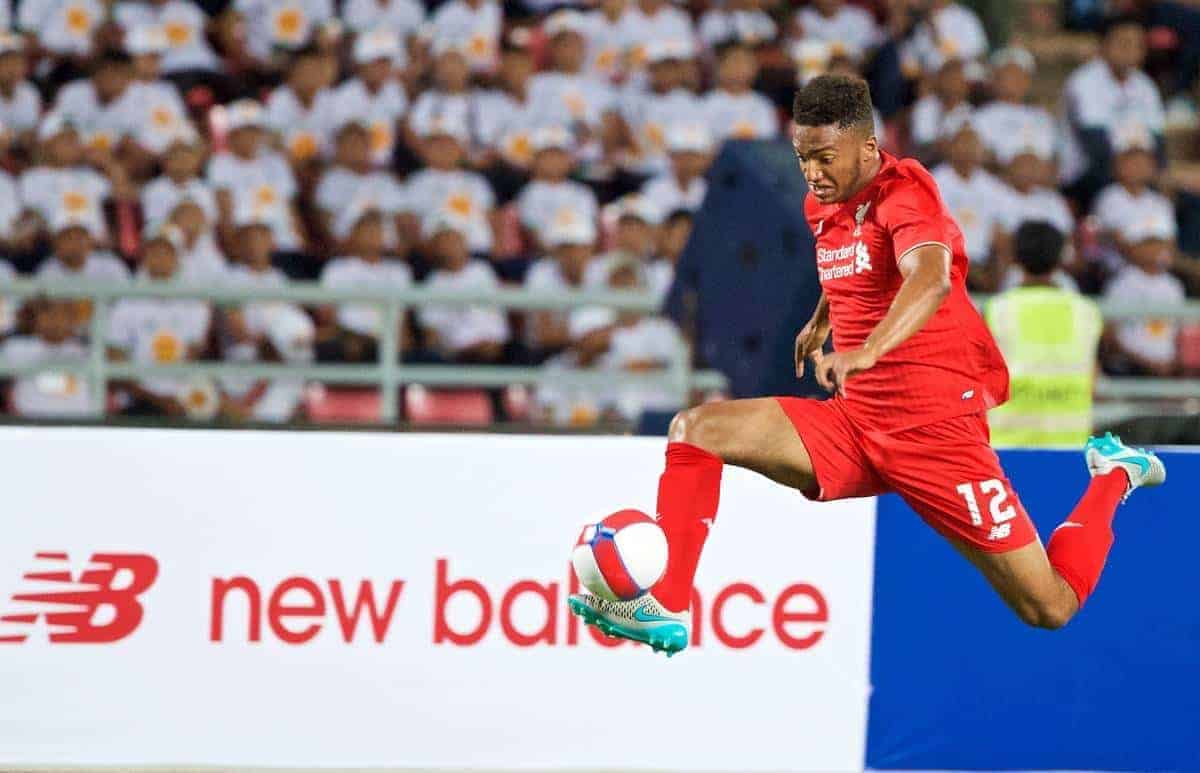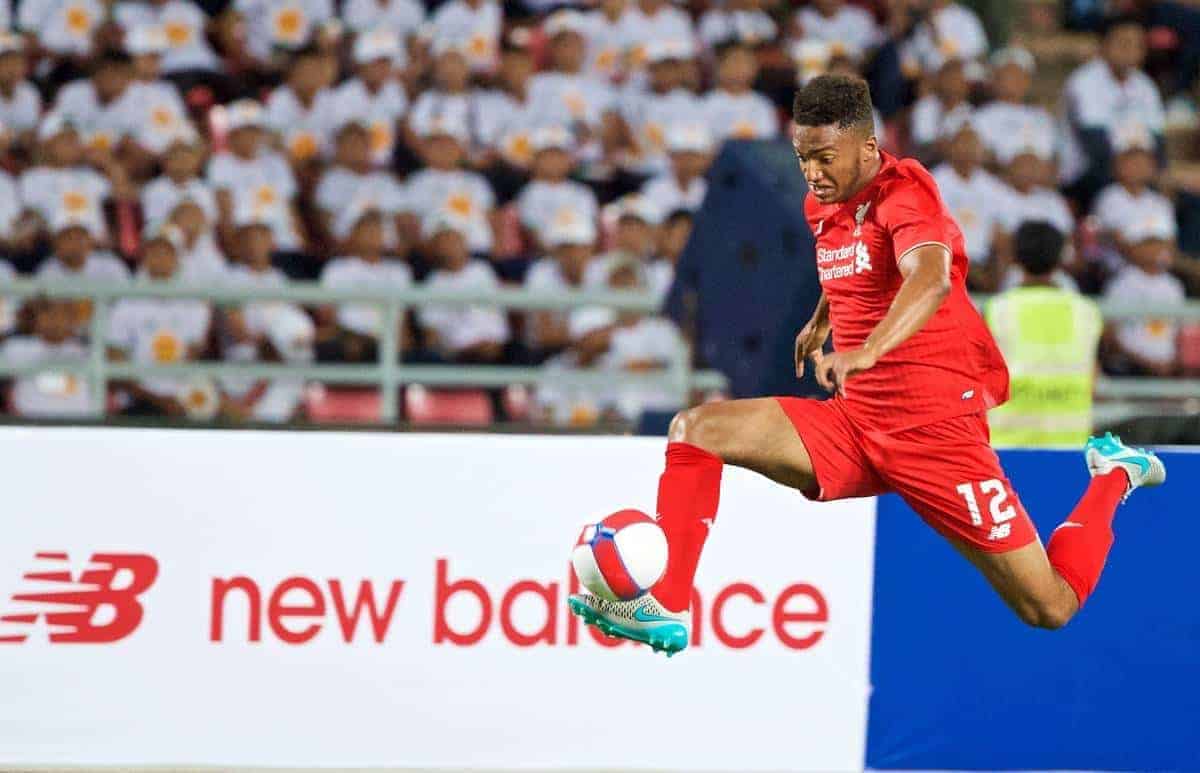 Of all the summer purchases the Reds have made, Joe Gomez would have been arguably the least likely to star this summer.
The 18-year-old was signed from Charlton Athletic as very much a long-term investment, and many expected him to be sent back out on loan in 2015/16 in order to gain valuable first-team football.
As it happens, Gomez has been magnificent whenever he has played, displaying a maturity beyond his years and fantastic natural ability.
Used at left-back, often in favour of Alberto Moreno, the England Under-19 defender has looked terrific defensively and slick in attack, and his temperament looks first-class.
It is worth noting that the pre-season opposition has not exactly been the strongest, before we go too overboard, but Liverpool do look to have a serious talent on their hands.
Rodgers has shown in the past that he is not afraid to throw youngsters in at the deep end, and on this summer's evidence, he is a better, more reliable option to start at Stoke City than Moreno.
The form of Adam Lallana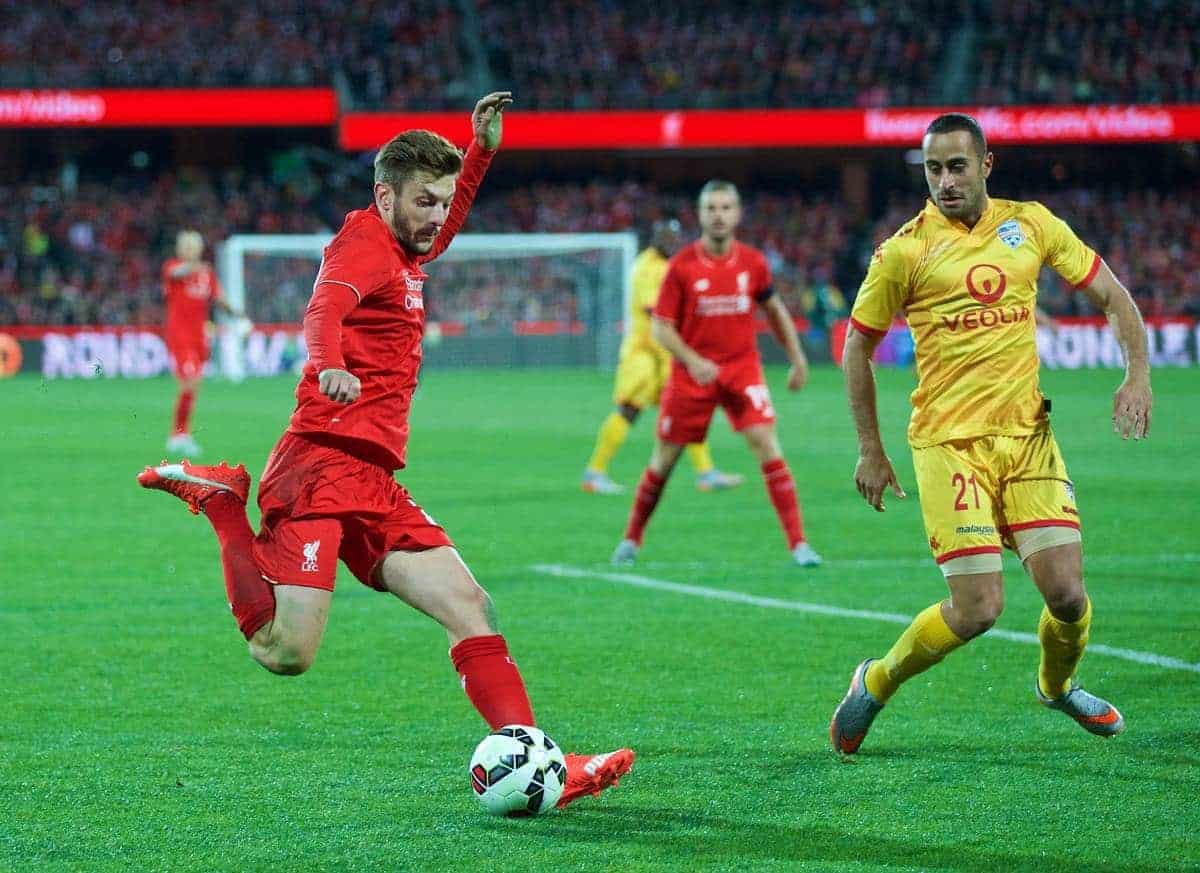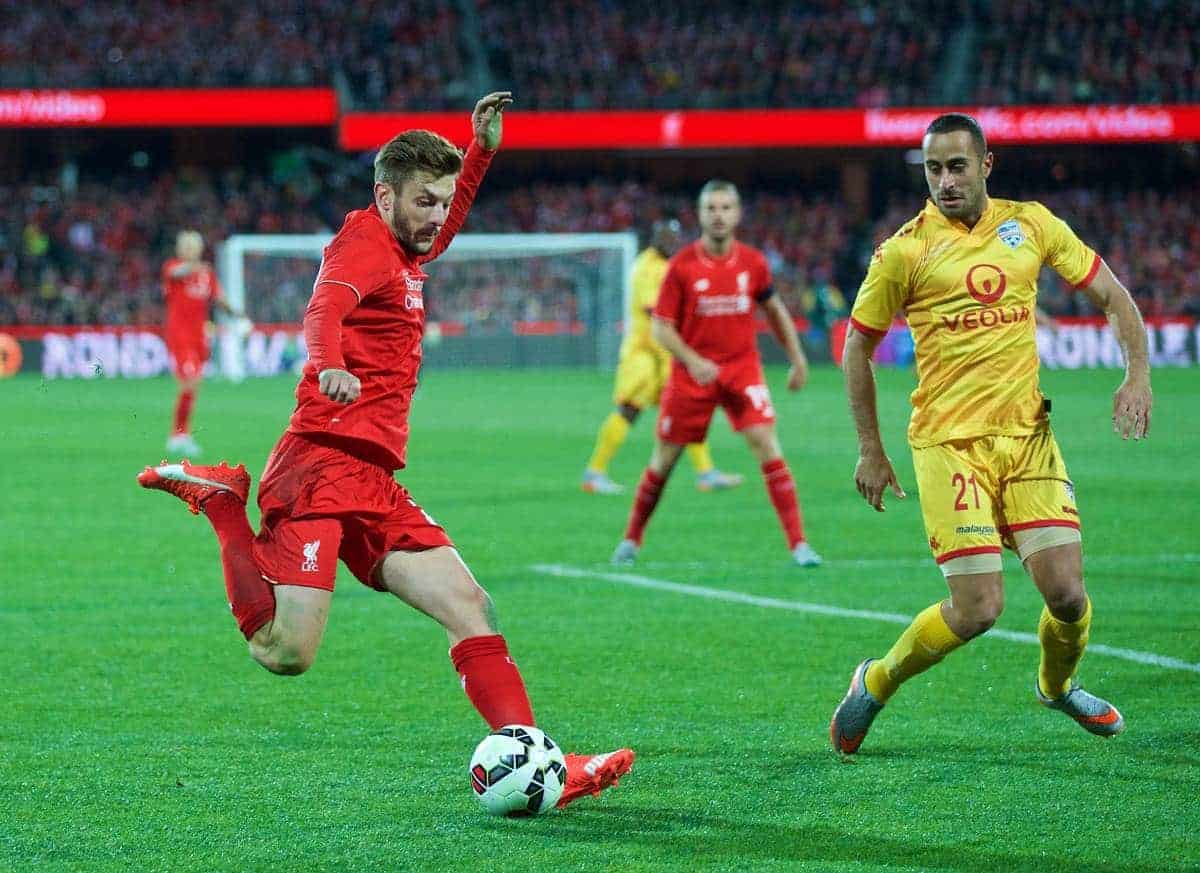 Too much was made of Adam Lallana's first year on Merseyside, with constant niggling injuries and a lack of pre-season playing a huge part in his lukewarm 2014/15 campaign.
The 27-year-old is an extremely gifted footballer who Liverpool are lucky to have, and his performances over the last few weeks have been very impressive in general.
Lallana has chipped in with well-taken goals, his work-rate has been admirable and he has often looked his side's most inventive player along with Jordon Ibe, who also deserves a mention.
Goals are something that the Reds really struggled to find last season, and the former Southampton captain is a player who brings exactly that when fit and firing.
Lallana may not perfect- his ability to hold onto the ball for too long can be infuriating- but he may well surprise many over the coming nine months.
It's easy to forget that this is a player who was nominated for the prestigious PFA Player of the Year award a little over a year ago. Being something of a forgotten man may work in his favour.
Jordan Henderson thriving as captain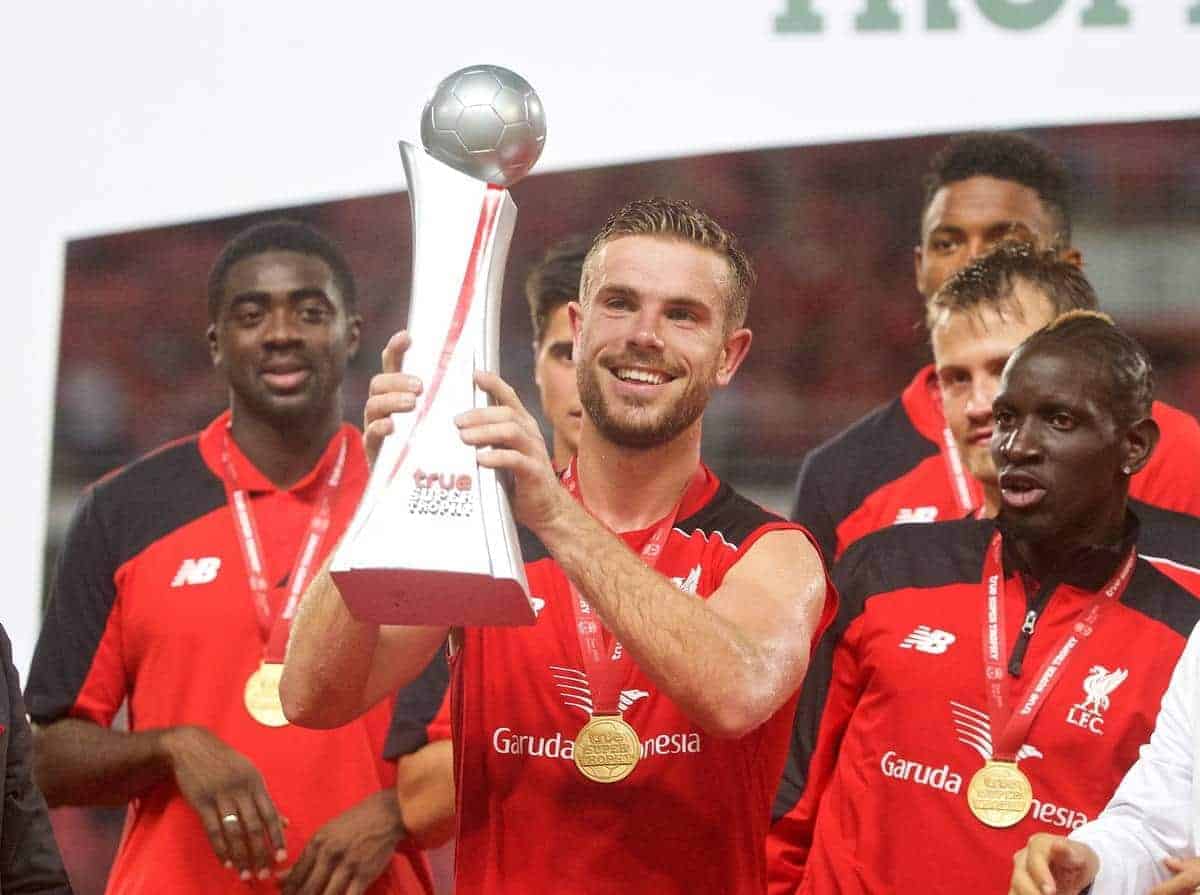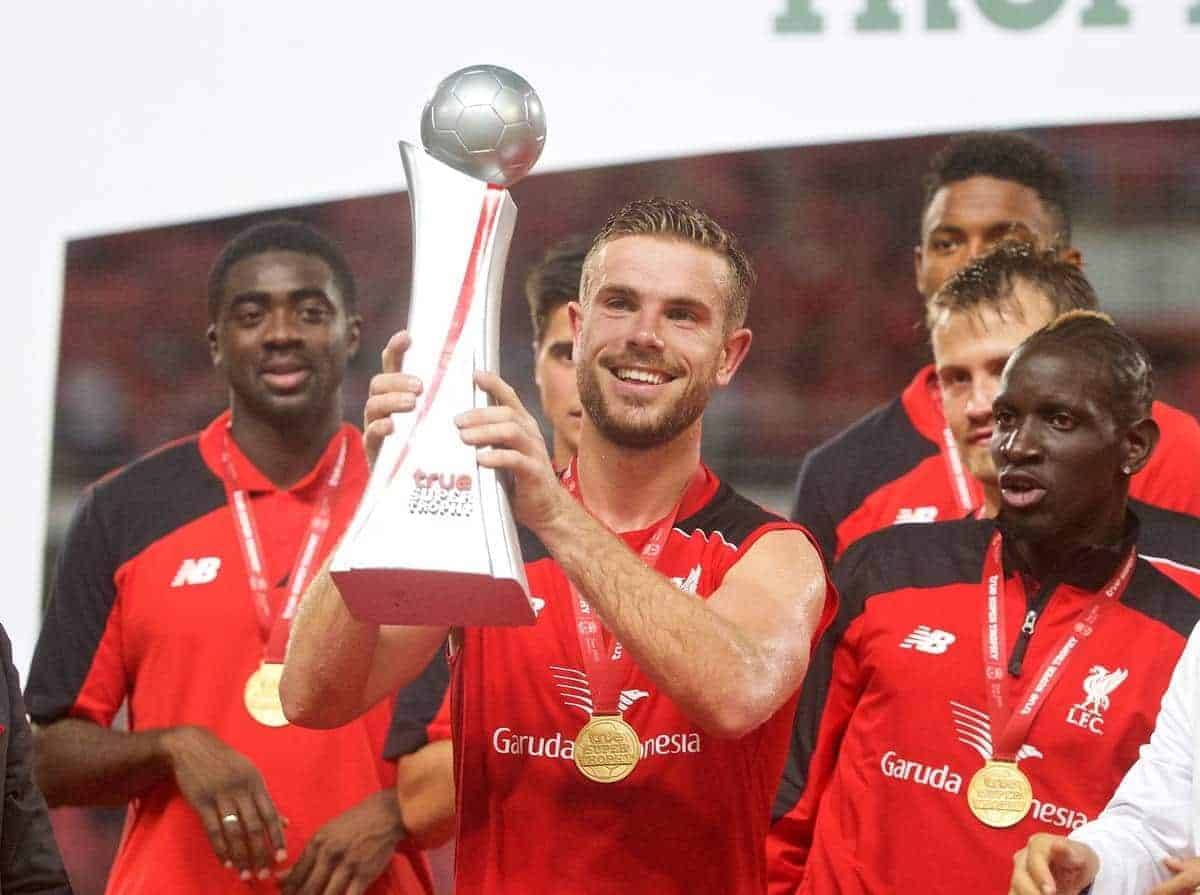 It wasn't exactly a huge surprise when Henderson was named as Gerrard's successor as Liverpool captain, but some fans did have their doubts over whether he would excel as skipper or not.
The 25-year-old has looked brilliant in the role, thankfully, and although his pre-season was not exactly earth-shattering, there is now a certain aura about him on the pitch.
His all-round game is improving all the time- the quality of his passing is criminally underrated- and his box-to-box energy is infectious on those around him.
Henderson is still at any age where he can improve both physically and technically, and if Rodgers gives him license to roam, he could become one of the Premier League's most dominant midfielders.
The ex-Sunderland man is a player that some will never fully warm to- "he can't kick the ball properly", or some nonsense along those lines- but he is now definitely one of the first names on Rodgers' team-sheet.
As long as people don't expect Henderson to reach the once-in-a-generation heights of Gerrard, he will become a really top player at Anfield in his own right over the next four or five years.
Liverpool's new-look strikeforce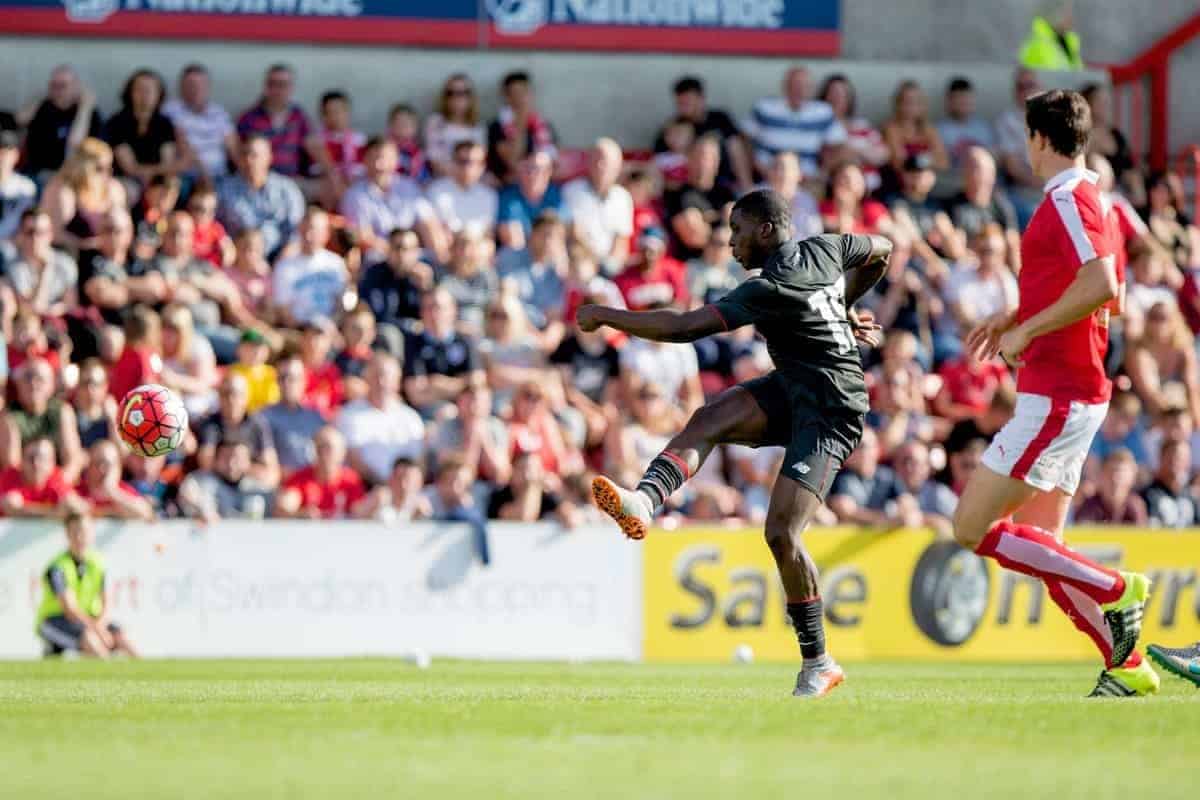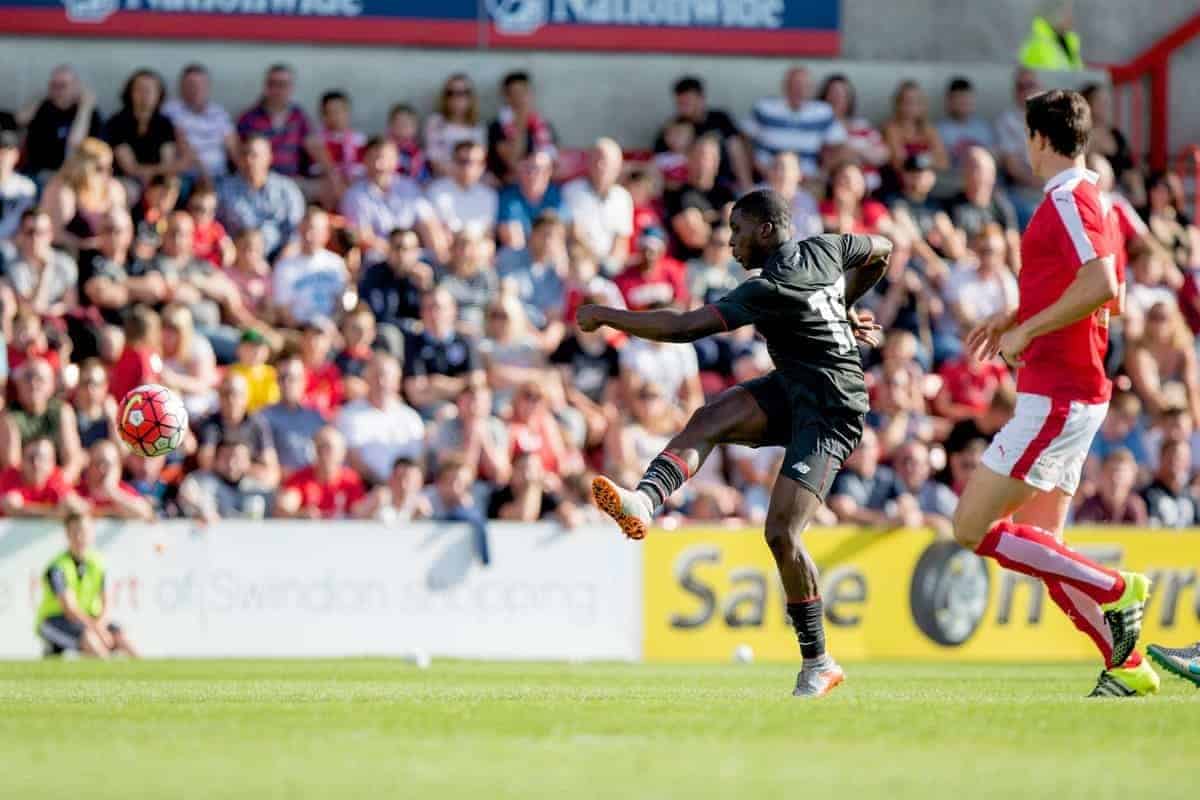 It took until Liverpool's last game of pre-season to see new big-money signings Christian Benteke and Roberto Firmino in action, but they looked very promising alongside one another in the 2-1 win over Swindon Town on Sunday.
There were a couple of nice interchanges between the pair, and both looked capable of doing that one thing that so many Liverpool players seemingly cannot do: score goals.
There was a slight rustiness to both the Belgian and Brazilian's game, understandable given their lack of playing time, but they gave Rodgers' team an extra dimension.
Benteke's goal was absolutely superb, and will have helped win over some of those unconvinced by the former Aston Villa goal machine, while Firmino oozed class and looked strong physically throughout.
Liverpool's midfield looks to have quality and depth in abundance, and the early signs are that Benteke and Firmino will bring the same to the Reds' attack.
[interaction id="55bf2d89971608850766cf4f"]