Another clean sheet marked a great start to the season as Liverpool drew 0-0 away to Arsenal on Monday night. Jack Lusby praises the Reds' defence and organisation.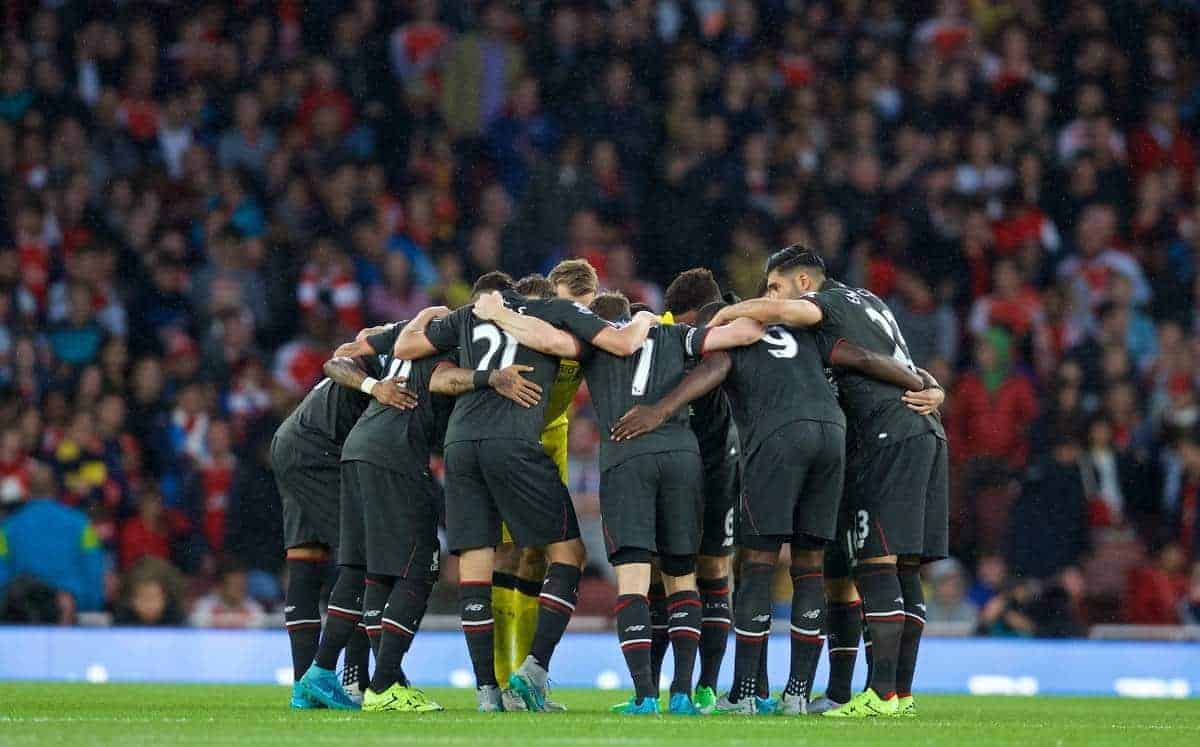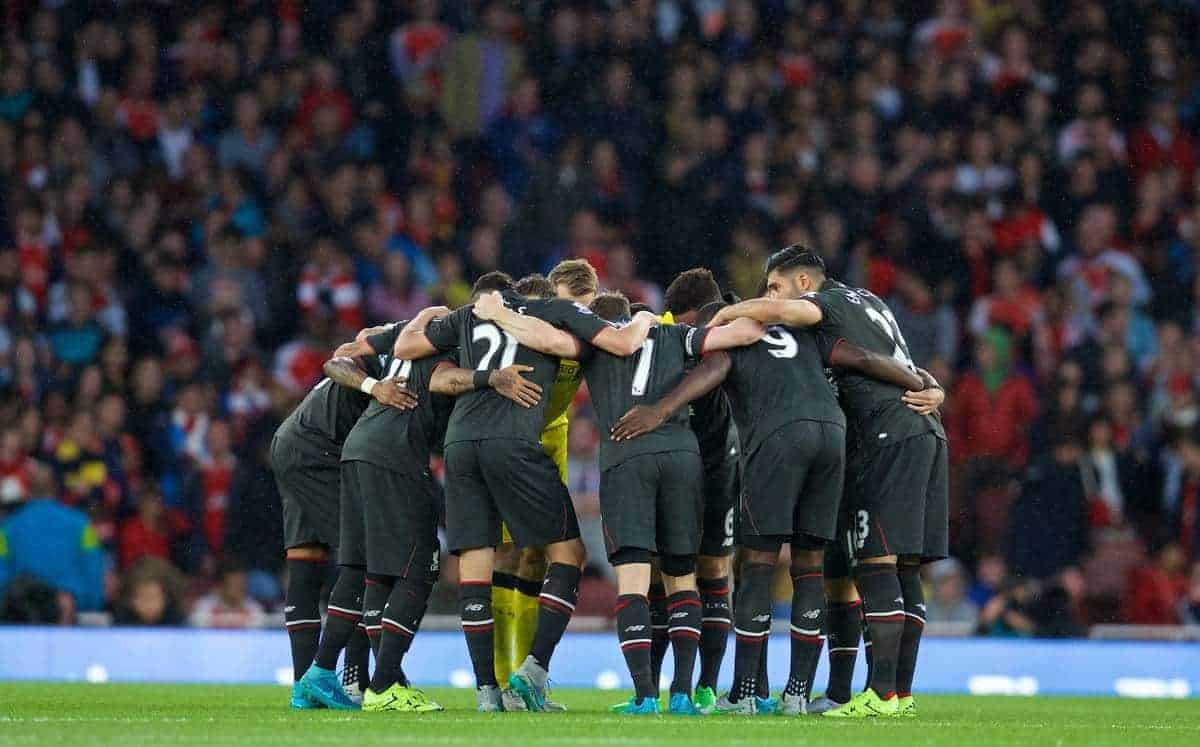 A performance of resilience, bravery and strong defensive organisation earned Liverpool a crucial point as they played out a hectic 0-0 draw away to Arsenal on Monday night.
Bringing their points total to seven from the first three games of the season, Brendan Rodgers' side struck a blow to the Gunners' top-four hopes in the process.
With Arsenal clear favourites heading into the north London clash, Liverpool held on to clinch a stalemate and ensure they ended the third round of Premier League fixtures in joint-second—three points above the Gunners.
After the game, Rodgers praised his side's defensive work, and rightly so.
It was a performance of true grit from a youthful Reds outfit, and one which promises much for the future.
An Unorthodox, Impenetrable Back Four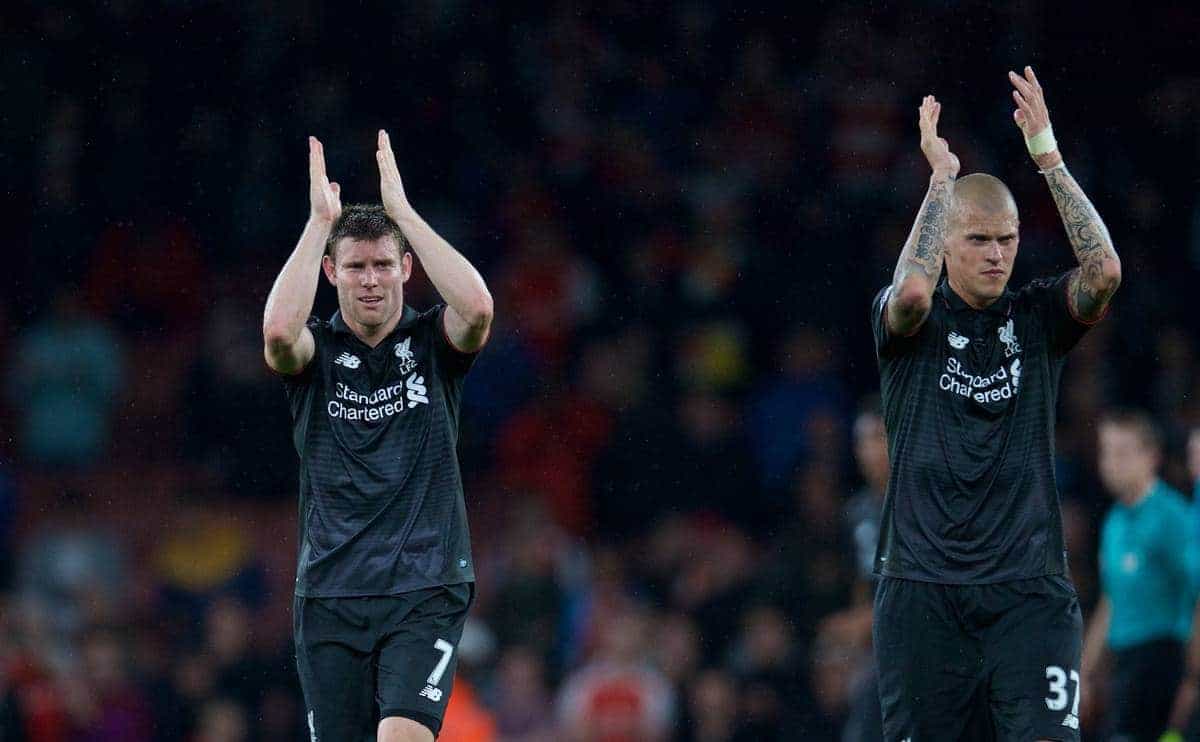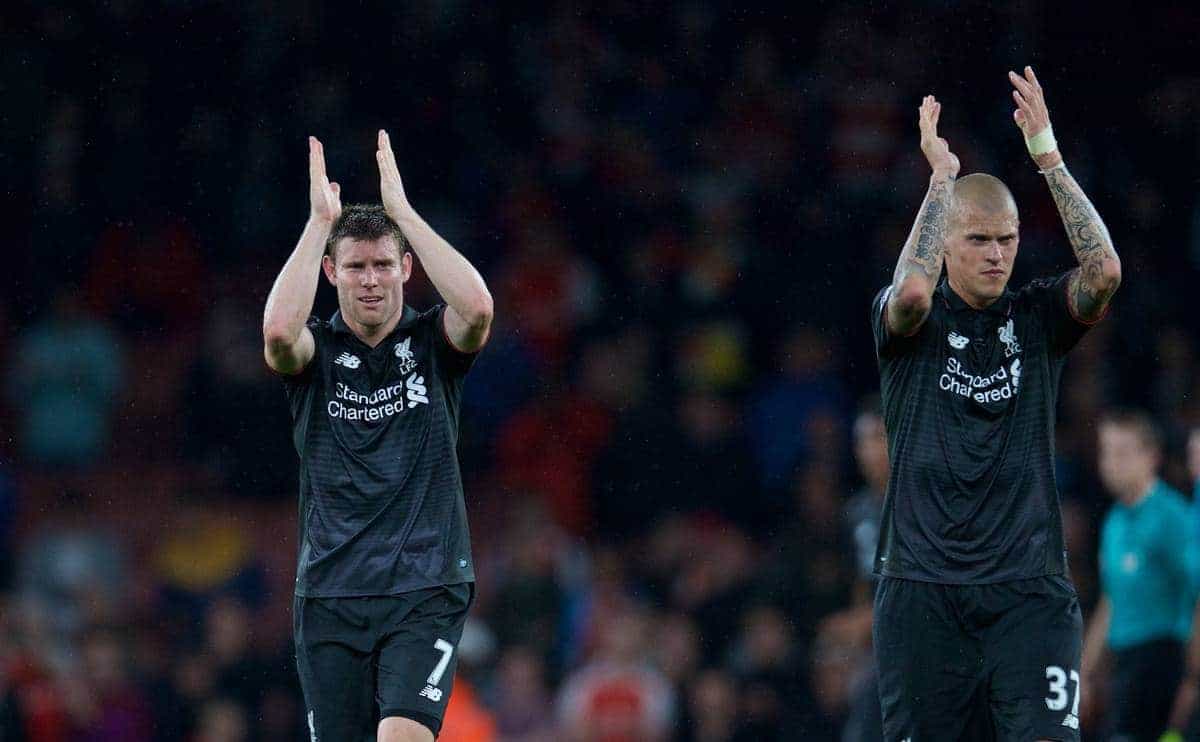 Has a defence that includes a centre-back pairing of Martin Skrtel and Dejan Lovren and an out-of-position, 18-year-old Joe Gomez really kept three clean sheets from three games?
It is difficult to believe, but Liverpool's new-look back four have produced a string of solid performances so far in 2015/16.
At the Emirates Stadium on Monday night they were backed up by an imperious Simon Mignolet who, swapping shirts with the equally impressive Petr Cech at full-time, symbolically acknowledged that this was a night for goalkeepers.
Mignolet made five saves to Cech's eight.
The Belgian provided Liverpool with a welcome safety net with Arsenal applying significant pressure in the second half, but equal credit must go to his defensive colleagues.
Skrtel and Lovren take time to grow into games, and the former in particular produced some worrying moments in the opening stages.
But once Liverpool began to impose themselves in the first half the Eastern European pair found their footing.
Between them, Skrtel and Lovren finished the game having registered 21 clearances, and it was this no-nonsense, backs-to-the-wall defending that Liverpool required with Mesut Ozil, Santi Cazorla, Alexis Sanchez and the particular bright Aaron Ramsey dominant in the second half.
They were, of course, aided by the defence-first full-back pairing of Clyne and Gomez.
Clyne's natural instinct is to win the ball with aggression and then look to support the attack, while utilising Gomez as an inverted left-back provides a similar function, with the 18-year-old employing a safety-first approach in just his third game in the top flight.
Gomez made six successful tackles and five interceptions, effectively nullifying Ramsey before the Welshman switched to the opposite flank.
Howevr, one pressing concern with this back four is that it lacks a confident, organisational presence.
Luckily at the Emirates this came from the midfield.
Dominating the Space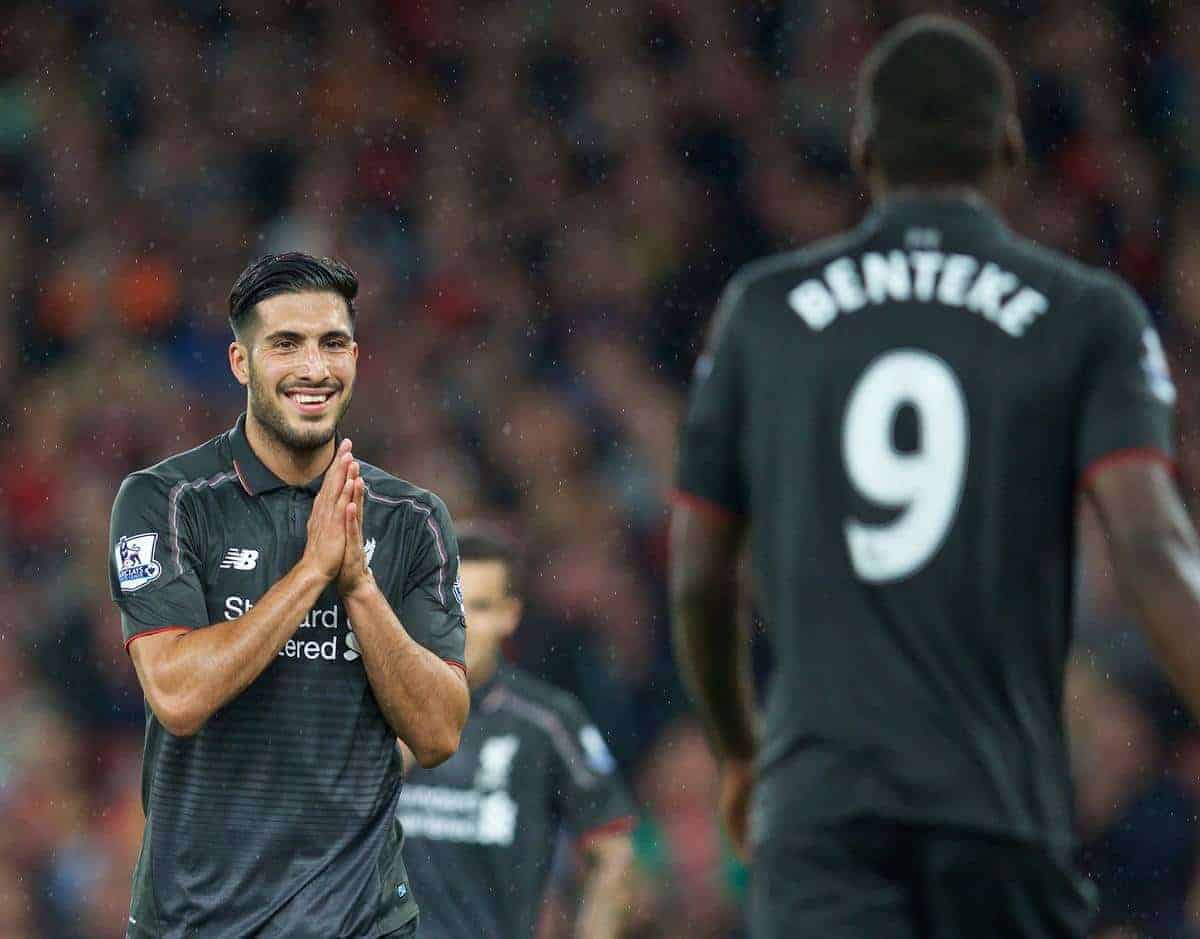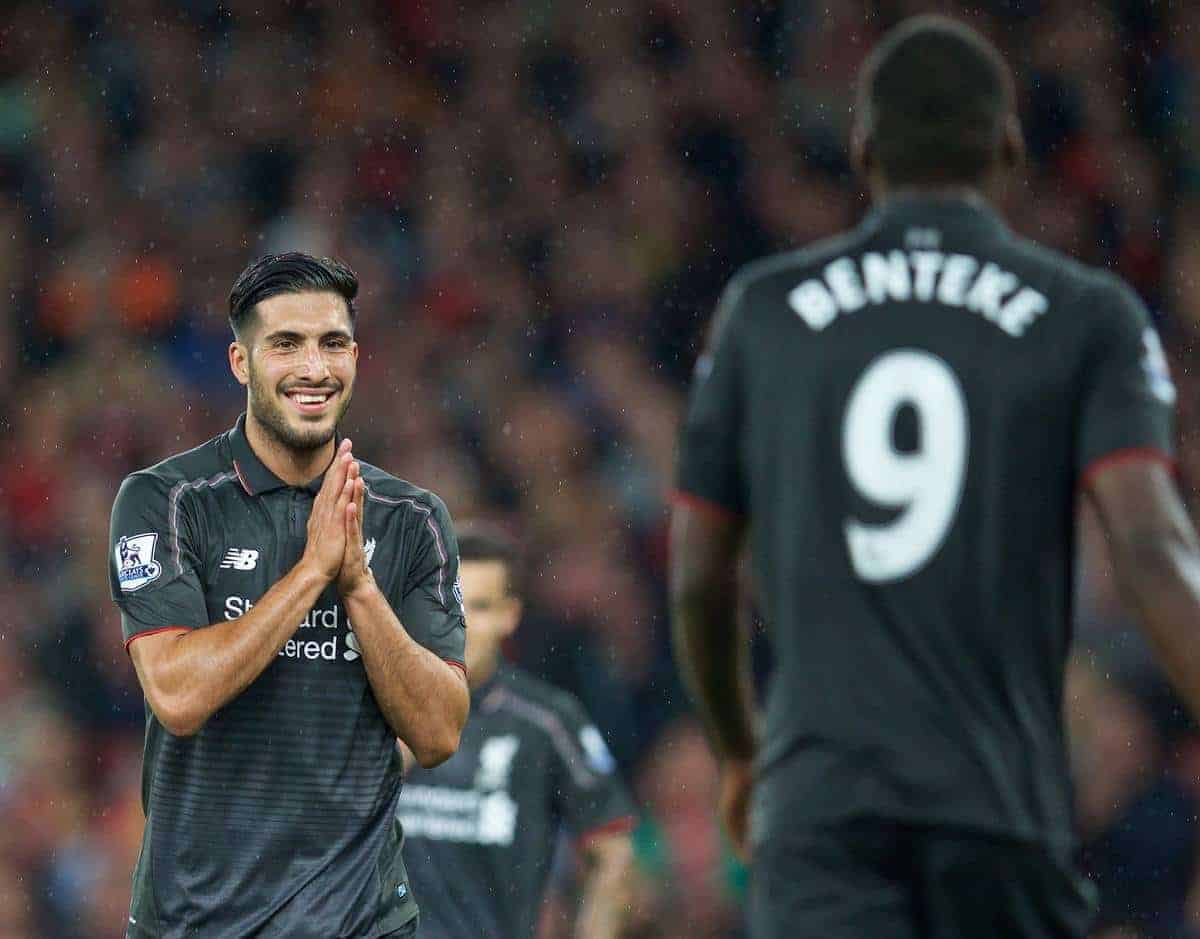 "If you assess the games we've had against Arsenal, especially at home we've always had dominance of the ball," Rodgers said ahead of the Reds' trip to north London, referencing their overriding poor form at the Emirates in the past.
"If you assess the last 10 games they've lost at home, the teams that have won have had dangerous possession," he continued. "The winners have averaged four shots on target with 43 percent possession.
"So it tells you that you can go there, you don't need to dominate the ball – but you need to dominate the space. Tactically, we arrive with a good mind of how to win it."
It may have been a risky move effectively giving away his side's tactics ahead of the game, but there was little Arsenal could do when confronted with the midfield that Rodgers deployed on Monday night.
Namely, this came with the energetic, pressing duo of James Milner and Emre Can.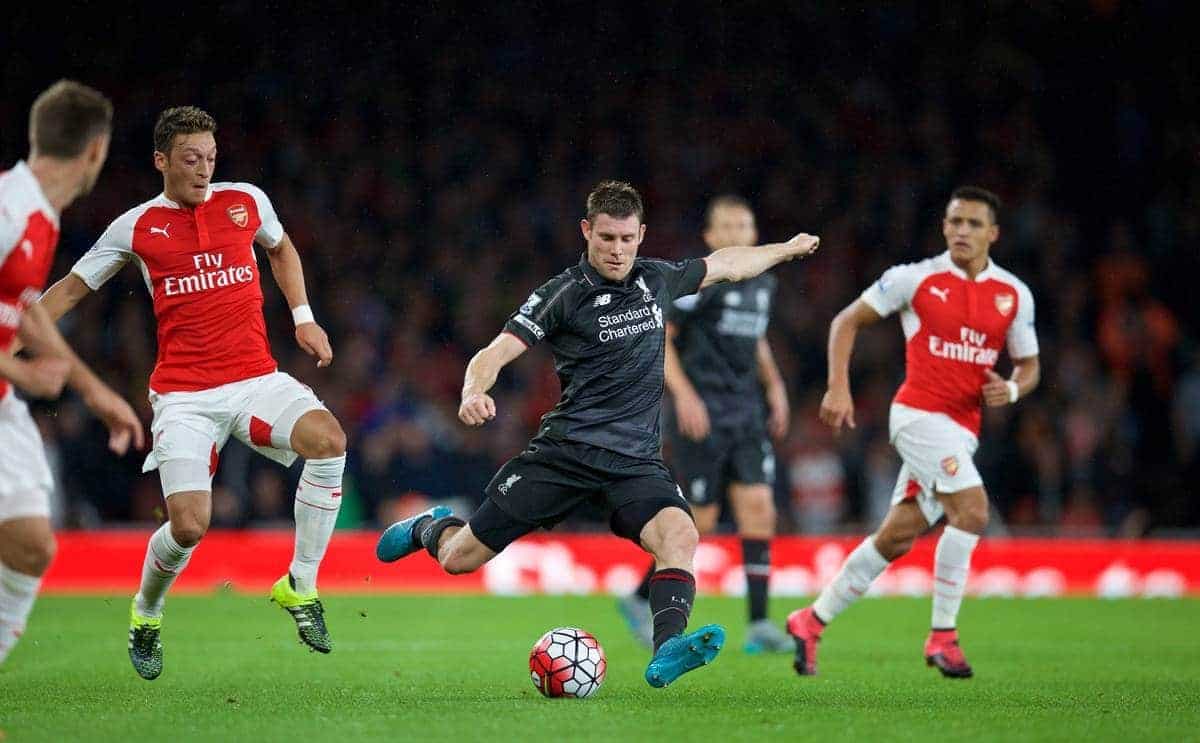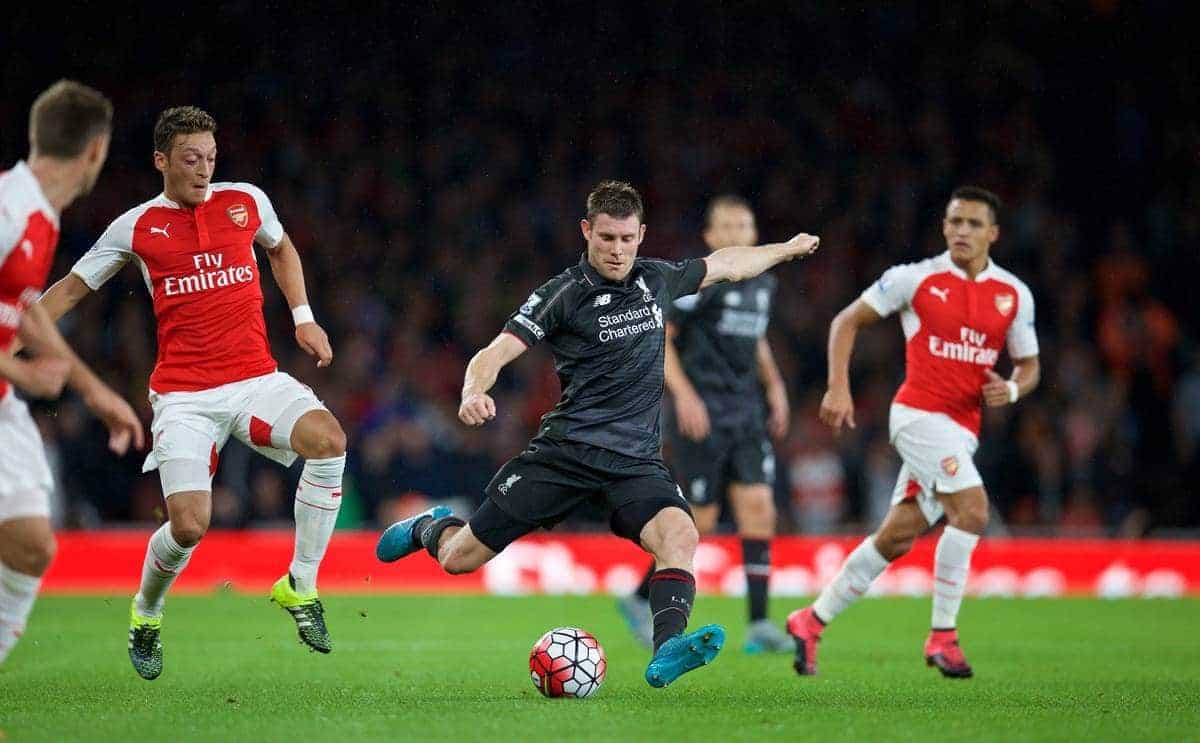 With Jordan Henderson missing this clash after sustaining a foot injury, Milner took up the captain's armband and produced a performance of exemplary work rate and organisational nous.
This became particularly apparent when Arsenal gained control in the second half, with Milner happy to drop deep and support Skrtel and Lovren in defence—the introduction of Jordan Rossiter saw Milner take up a defensive-midfield role, and this was vital in Liverpool holding on for the draw.
Most important was Milner's willingness in possession: he touched the ball 64 times, more than any other Liverpool player.
Milner's endeavour rubbed off on Can, who continued to press and harry Arsenal midfielders in a strong performance in what was his first start of the season.
Also before the game, Rodgers spoke of the "psychological effect" a result in this tie could have on the race for the Premier League's top four.
Liverpool will be buoyed by this draw, but there is still work to be done.
Room for Improvement?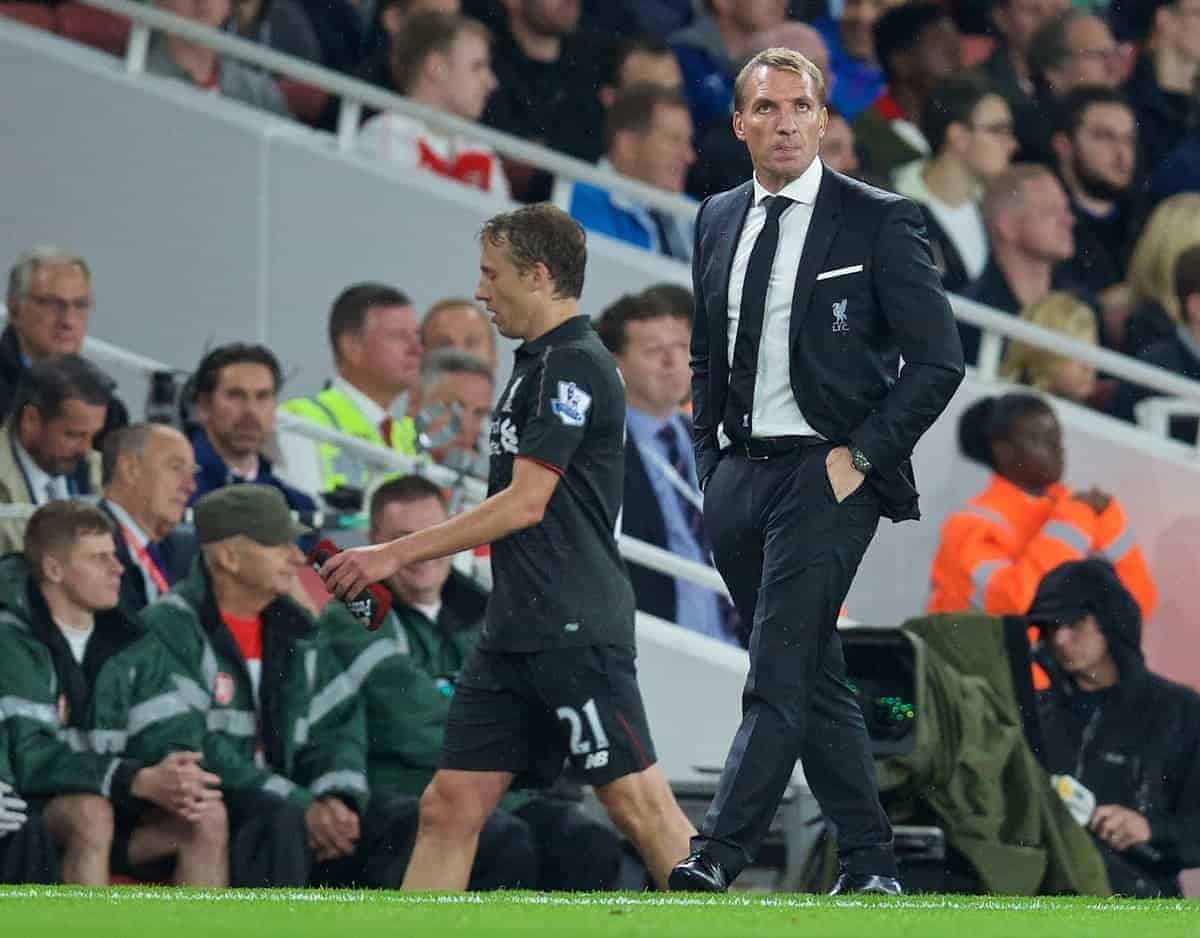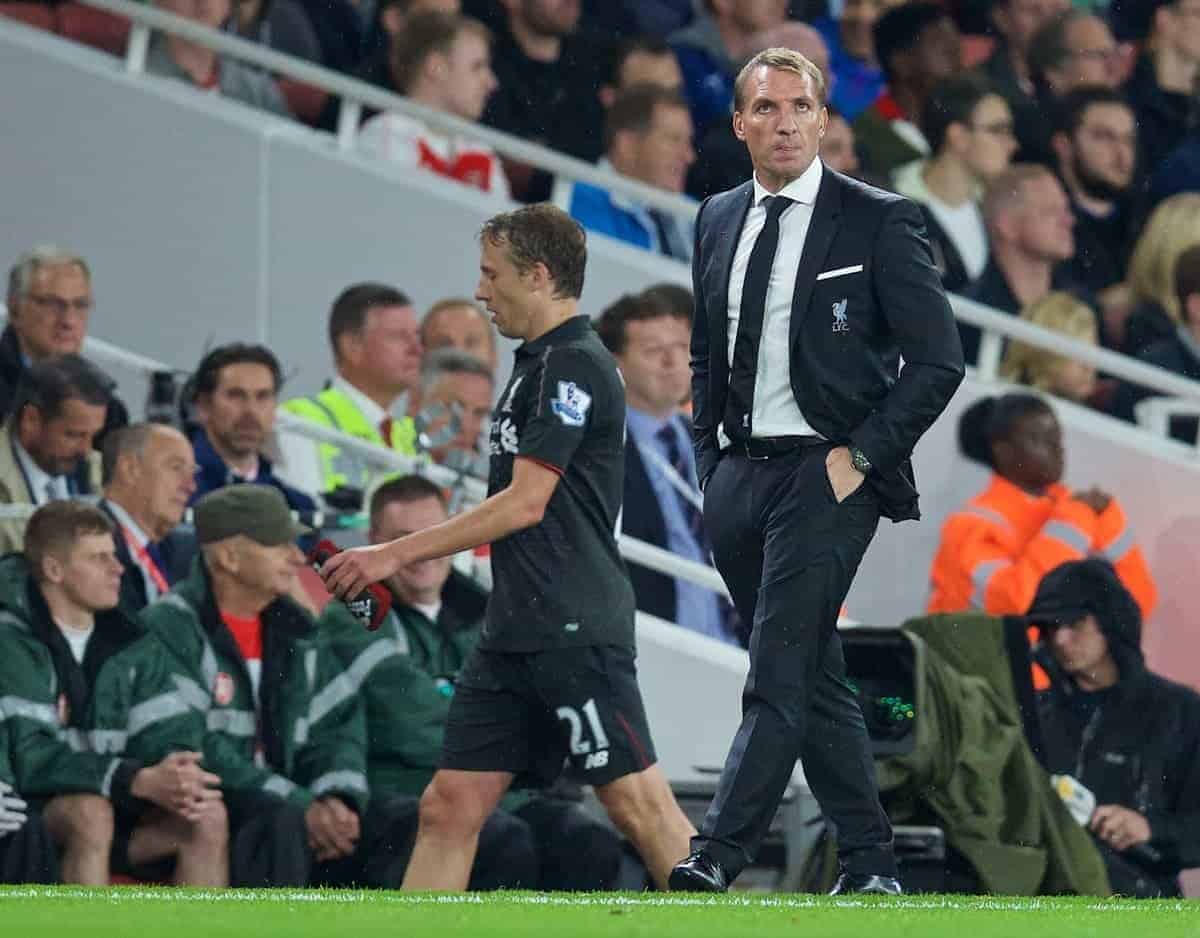 The position of Lucas Leiva on Merseyside has come under considerable debate as the summer transfer window draws to a close, and the Brazilian was a shock inclusion at the Emirates, given he had been omitted from Rodgers' first two match-day squads of 2015/16.
After the game, Rodgers gave assurances over his Liverpool future, saying "Lucas Leiva is our best defensive midfielder. He's staying at Liverpool."
These words should taken be with a pinch of salt, as while Lucas performed reasonably in his 75 minutes on the field, he does not represent a long-term solution to what should be a priority role in Rodgers' starting lineup.
At times he lacked concentration, at others physical vitality.
Lucas is a useful player for Rodgers to have at his disposal, and the improvement in structure in midfield with him in the side was crucial to Liverpool keeping another clean sheet.
But the 28-year-old should not be a first-choice candidate.
With one week left in the summer transfer window, Rodgers should be taking his cues from this improved midfield setup—and their influence on another steadfast defensive display—and target another specialist defensive midfielder.
A clean sheet at the Emirates should be cherished. Add another defensive midfielder and Rodgers could get used to this feeling.