After a marked change in tactics for 2015/16 in Liverpool's 1-0 win over Stoke City, Brendan Rodgers lauded his new-look side's "unpredictability."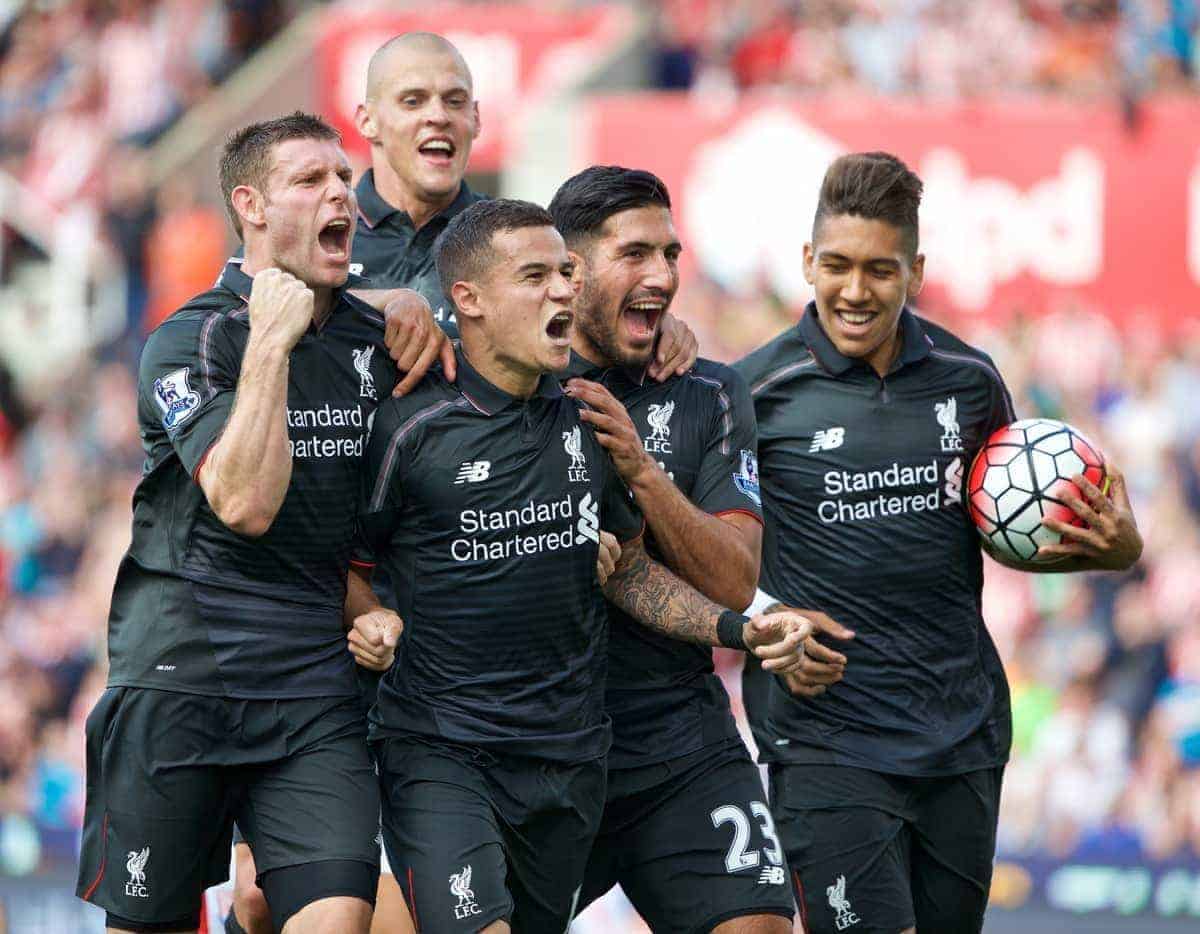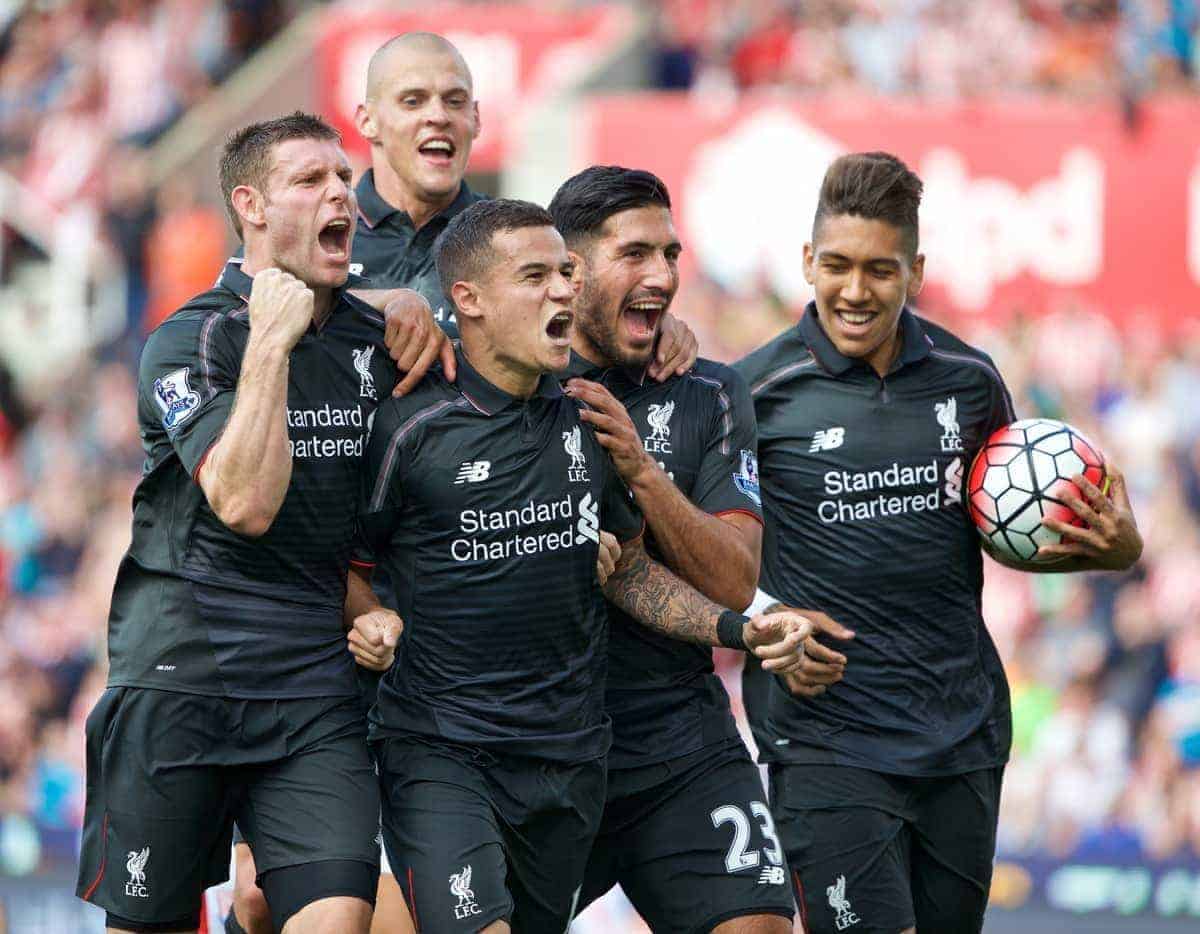 If Liverpool are to achieve success in 2015/16, this will be due to their "unpredictability," believes manager Brendan Rodgers.
Following their opening 1-0 victory over Stoke City, Liverpool take on newly promoted AFC Bournemouth at Anfield on Monday night.
Rodgers spoke to reporters ahead of the clash.
Asked as to whether the more direct style of play showcased at the Britannia Stadium was an indication of a change of tactics, Rodgers remained conservative on his approach.
"I said last time there is an unpredictability to our game," he said.
"I have a way of working that won't change, but I'm not dogmatic in my approach.
"I'm very much about finding ways to win – if a team presses you high you can go over the top of that press or go around that press.
"The players we've brought in over the summer have given us that variety.
"If you want to go over the top you may not have the profile of player who can do that, [but] we've had a good summer as we have brought in players who can make that work."
Liverpool's win over Stoke saw a host of new signings make their Liverpool debuts.
Nathaniel Clyne, Joe Gomez, James Milner and Christian Benteke all appeared from the start, while £29 million signing Roberto Firmino was brought on in the second half.
Supporters will be hoping to see more of Firmino in the near future, and Rodgers was asked whether he would be ready to start at Anfield on Monday.
"He's building up his fitness really well," he said.
"He helps himself because he trains to the maximum every single day.
"[He's a] good guy as well, every aspect of life over here in Liverpool he's thrown himself into – football, language – he's done really well.
"He is getting very close [to starting]."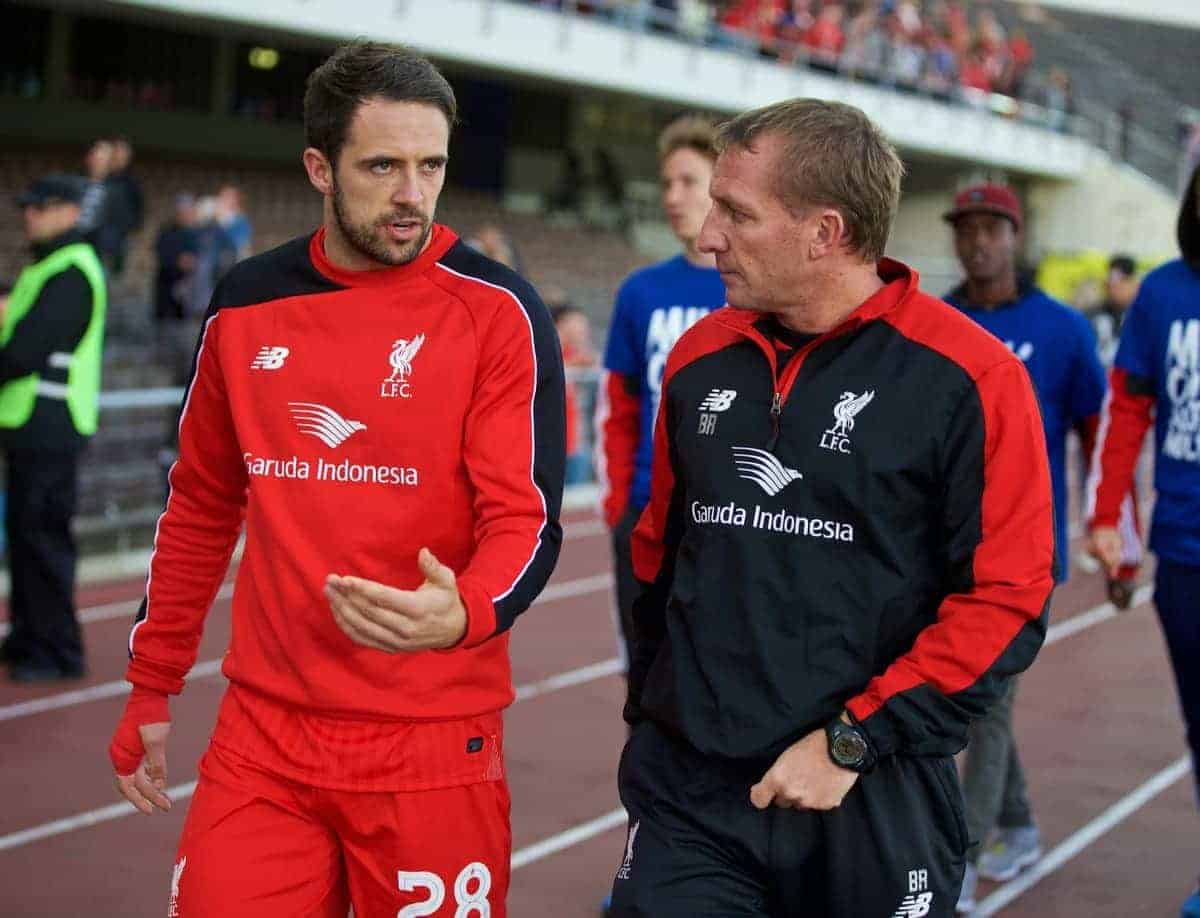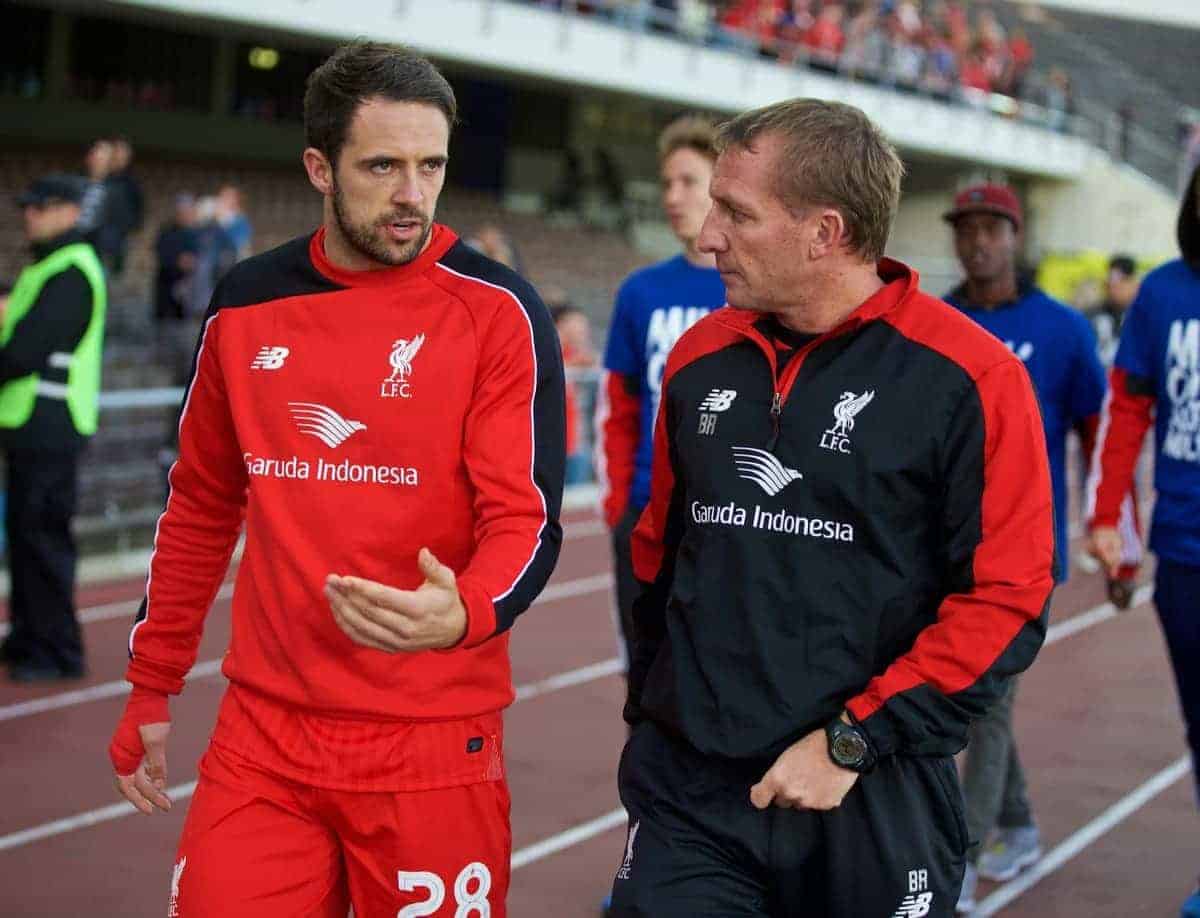 One new signing who missed out on making his competitive debut last weekend was Danny Ings, whose second-half substitution was thwarted by Philippe Coutinho's winner.
Rodgers suggested that the striker may have to wait to make his first appearance for the Reds, due to a light schedule at the start of the season.
"For all the players that I've explained and recognised that between now and the end of the month it could be difficult [with one game a week]," he said.
"After international break the games come thick and fast.
"For the likes of Danny and the other players we had that [behind-closed-doors] game [against TNS].
"He's settling into life well here."
In Benteke, Clyne, Gomez, Milner, Ings, Firmino and Divock Origi, Rodgers has a host of different tactical options to deploy.
The manager will be hoping this variety will see his side improve over the course of the season.
ANALYSIS: Use of James Milner vs. Stoke City points to Brendan Rodgers' tactical vision