After the news that Mario Balotelli finally ended his Liverpool nightmare, one would suggest his time on Merseyside was nothing less than perplexing.

Despite a late winner against Spurs last season, the Italian's contribution in a Reds shirt was minimal to say the least.
With A.C. Milan (bizarrely) wanting to take the troubled forward back to Italy, Balotelli's cameo at Anfield continued an ever-growing trend of poor Italian signings whom have all been shipped out as quickly as they've come in.
But why have these seemingly talented internationals consistency failed at Liverpool? It's true Italian players don't travel well – particularly in England, and I can't really think of many whom have set the world alight over in Spain or Germany.
The likes of Fabrizio Ravanelli for Middlesbrough (1996-97), Gianfranco Zola for Chelsea (1996-2003), and Paulo Di Canio for Sheffield Wednesday, West Ham, and Charlton (1997-2004), all made an impact on our game and were successful – yet these three seem to be the exception to the rule.
Other Italians that have come and gone have been sent back to Serie A with their tails firmly between their legs – complaining of the pace and brutality of the English game.
It seems Liverpool have been responsible for most of the Italian failure's on these shores but surly with Balotelli's departure, not to mention Fabio Borini's painfully frustrating on-going transfer saga, Liverpool must now realise not to dip their kitty into the Italian transfer market anymore?
Next time Liverpool are linked with an Italian player, Reds' fans will be thinking of the chant the Kop sang in 1965 against Inter Milan, "go back to Italy"…
Here, if you dare look, are the names of our Italian contingent whom have failed to make any sort of impact on Merseyside.
Andrea Dossena 2008-2010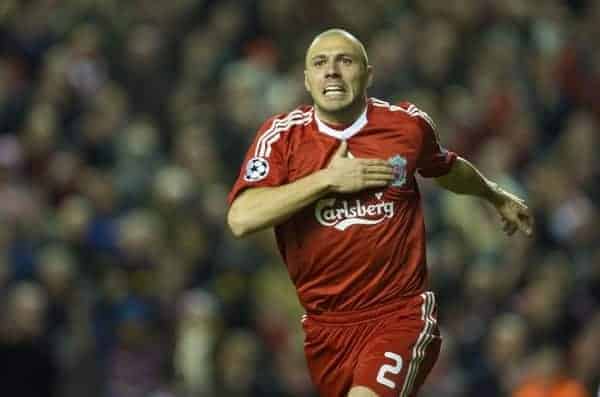 Although being the second Italian to actually play for the club (Daniele Padelli became the first with a solitary appearance in goal in 2007), Dossena was our first major Italian signing. Billed as John Arne Riise's replacement, he came to England with a few solid seasons under his belt at Udinese.
As a natural left-footer, we all hoped he would pick up the mantle left by the Norwegian and dominate the left side with rampaging runs. Sadly he didn't as it happens. His lack of pace and reading of the game was frightening and, due to the constant injuries sustained by Fabio Aurellio, Dossena unfortunately became our first choice left-back.
Thankfully, with Emiliano Insua's brief rise he lost his place in the side – although he did score two memorable goals against United and Real Madrid coming on as a substitute.
After plummeting down the divisions in England, Dossena is currently with Swiss side FC Chiasso.
Alberto Aquilani 2009-2012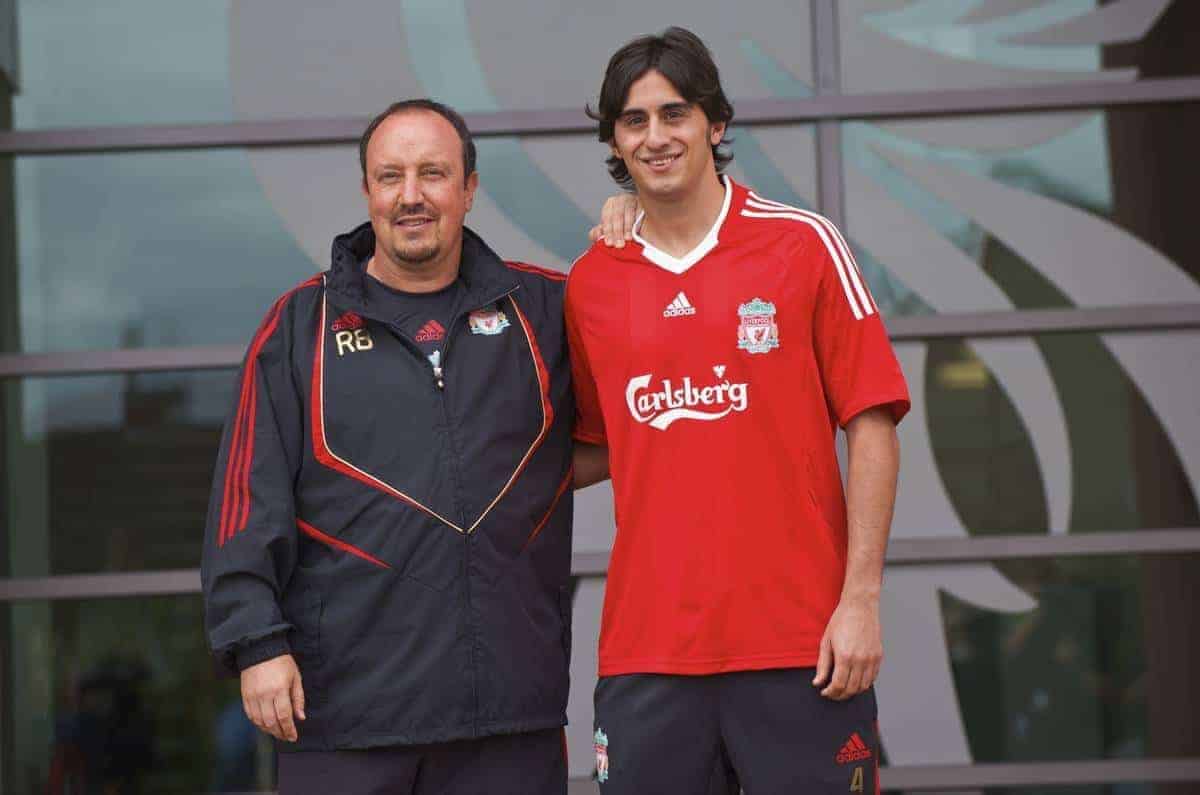 Quite possibly our worst transfer in recent memory? Sounds harsh but the Roman playmaker arrived on Merseyside with a big reputation from Serie A – but with sadly an even bigger list of injuries.
As our replacement for Xabi Alonso, Aquilani didn't make his debut until the October in a season where his impact was minimal to say the least. Again, the Premiership was just too fast for his game; looking lost on many occasions and very rarely completed ninety minutes.
Even Roy Hodgson could see the Italian wasn't suited to the English league as he was politely sent back to Italy with Juventus and Milan taking turns for his services. After steadying himself at Fiorentina, he's now plying his trade at Sporting Lisbon.
Fabio Borini 2012-present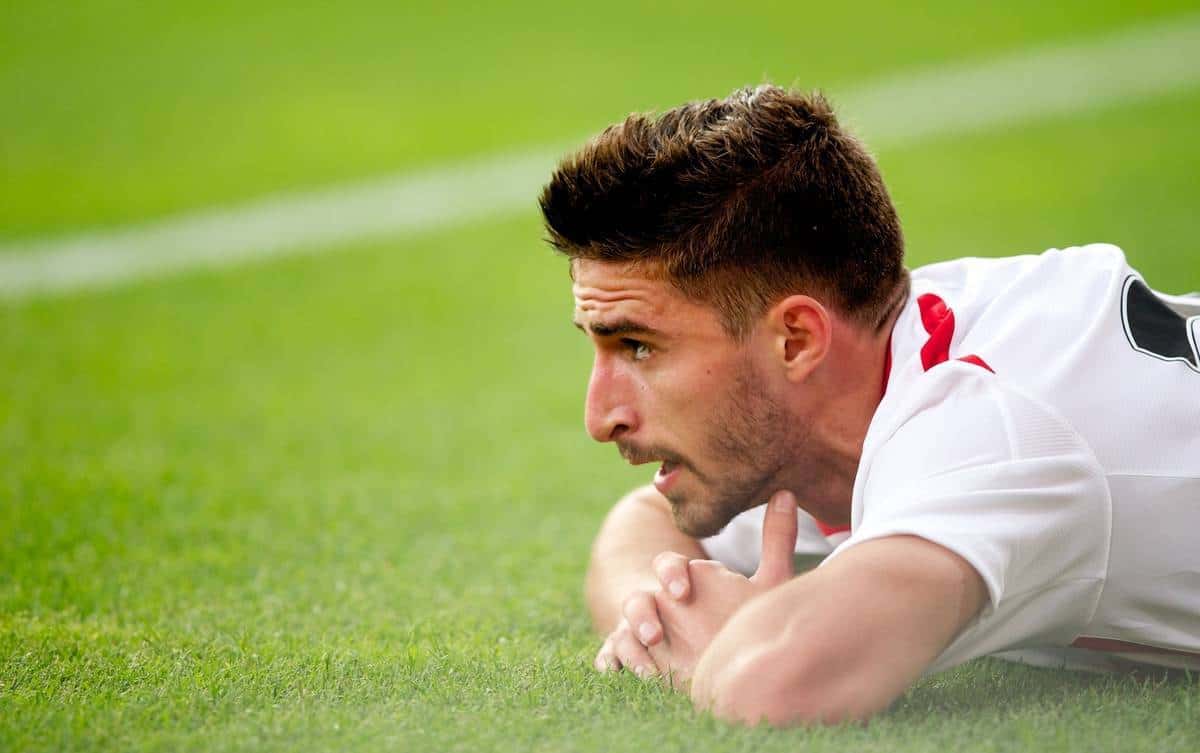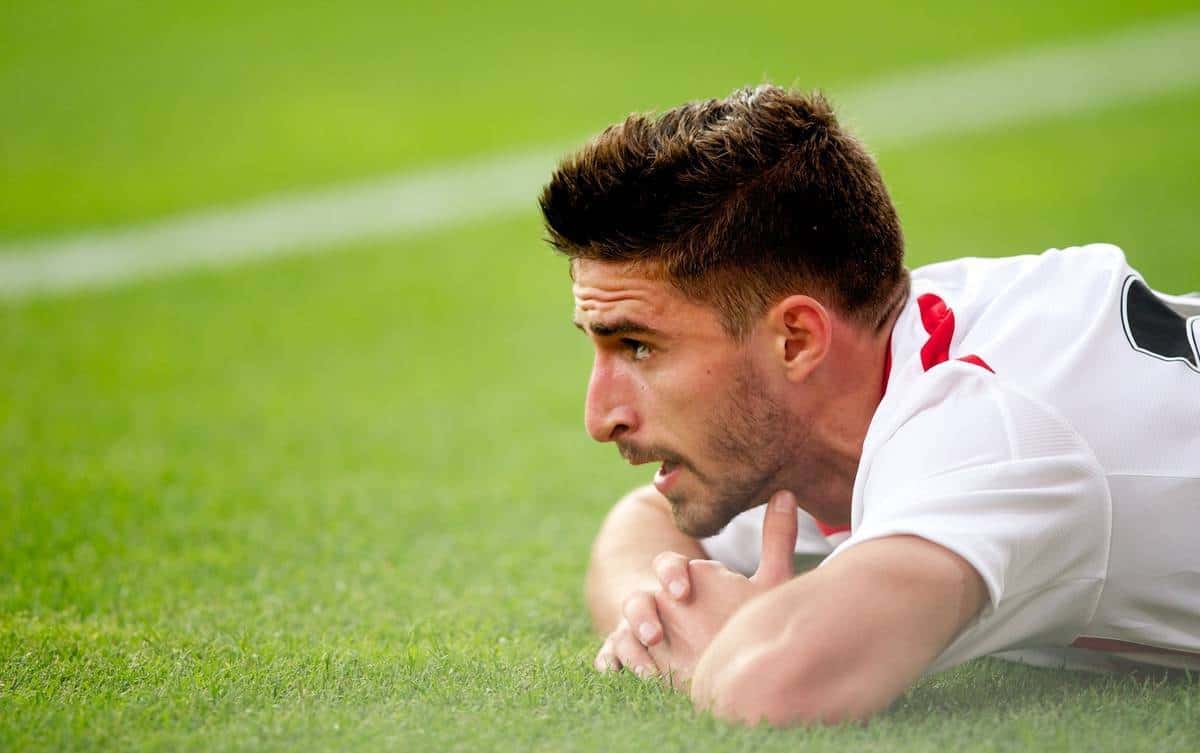 The thing with Borini is that on the surface he looks like he can put it about – give as good as he gets. However, there doesn't seem to be much else to his game. He isn't a poacher, nor is he a fox-in-the-box, so exactly what he offers Liverpool Football Club is a question most of us have been asking for a while.
He had a decent spell with Sunderland in 2013-14 whilst on loan and was determined to make it at Anfield at the start of last year's campaign. However, he just doesn't seem to have talent to perform on a regular basis at a top club like Liverpool.
To think we could have got £13m for him last summer seems insane as now we'd be lucky to get £5m in today's market.
The sooner he leaves Merseyside the better for all parties.
Mario Balotelli 2014-2015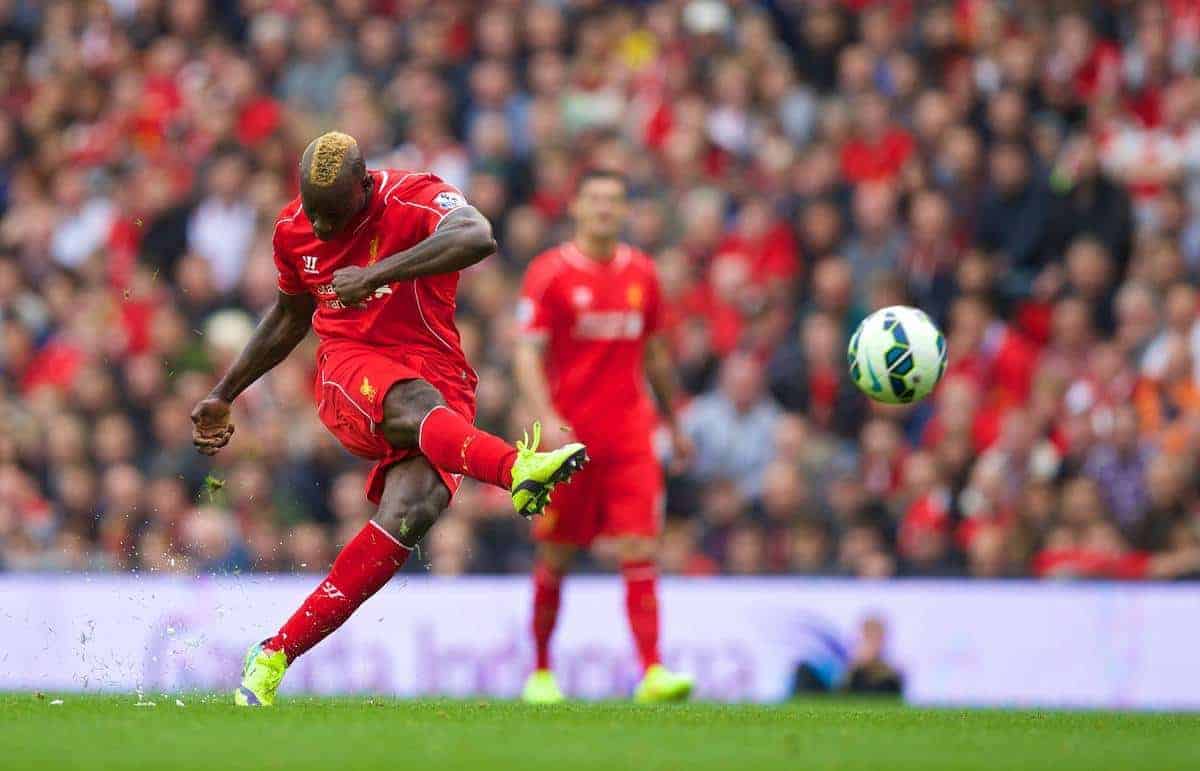 Oh Mario. You were a talented riddle wrapped in a mystery inside an enigma. Enough of the Churchillian quotes but you could say this famous old saying is an accurate description of this maverick forward. Hugely talented – could put one in the top corner from thirty yards if he wanted to – but when things aren't going well, he just looks lost and uninterested.
Signed for what seemed like a good fee of £16m last summer, the forward looked like a solid investment. His debut at Spurs was an eye-opener and all things in the Anfield garden looked red and rosy.
Sadly, this was probably the high point of Mario's time in a Reds shirt. From then on his off-field antics heavily outweighed his time on it, whilst every time his name was mentioned it seemed as though the good name of Liverpool FC was constantly being dragged through the mud.
With Milan taking him back for the campaign ahead, we basically ended up paying the Rossoneri £16m for a 12 month loan deal.
Two words sums this all up: complete madness!
(Note: Liverpool's first Italian player, backup goalkeeper Daniele Padelli, made one appearance for the club, against Charlton on the final day of the 2006/07 season).