Liverpool's 3-0 loss to West Ham was yet another Anfield slip-up against a lesser side. It's an issue that has dogged the Reds for years.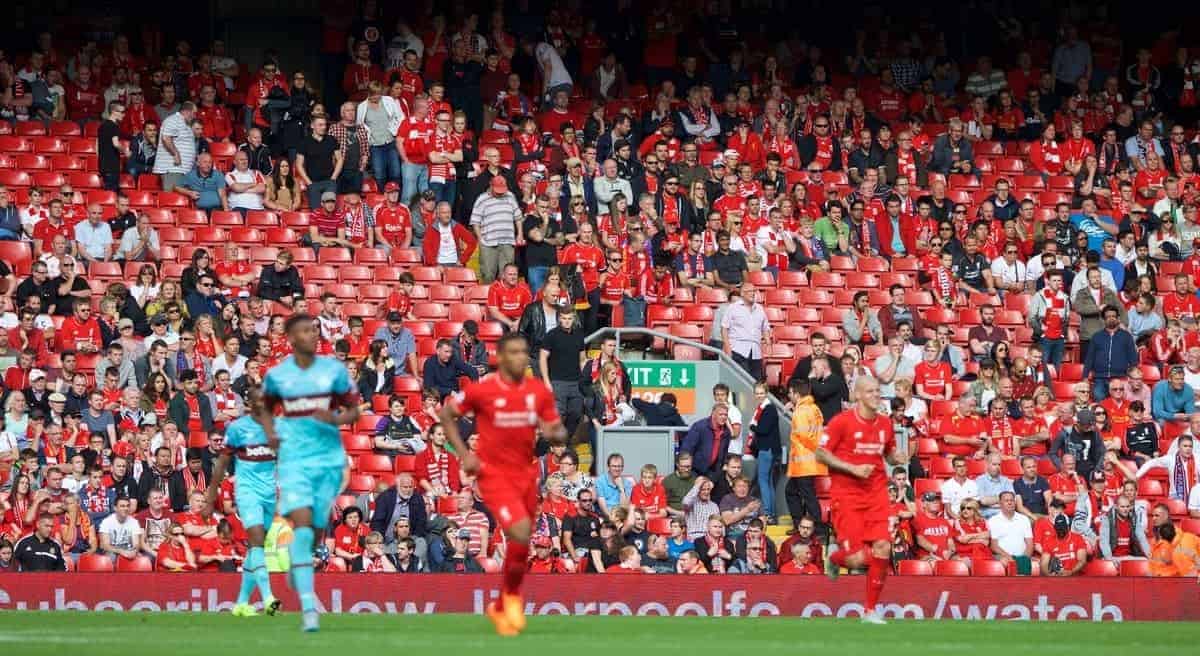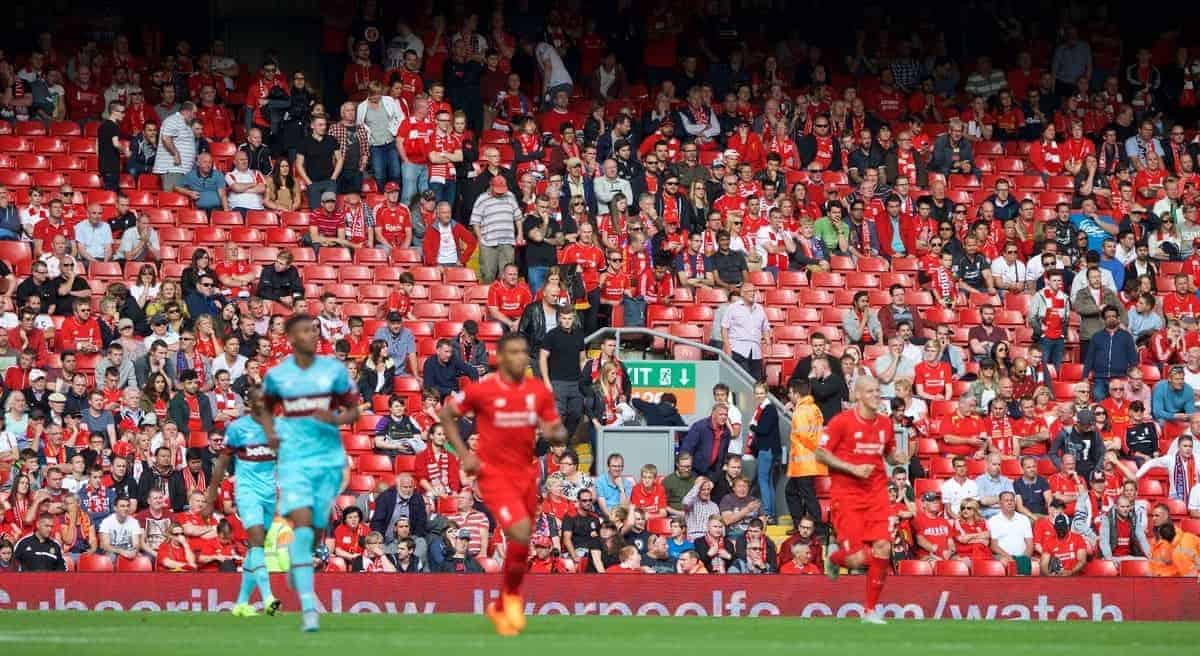 There will be a lot of people reading this too young to remember anything other than supporting Liverpool in the Premier League era.
Those Reds fans aged around 30 or younger have had to witness Anfield become a far cry from the fortress it once was, with constant points dropped against lesser opposition over the last 23 years.
Saturday's atrocious 3-0 defeat to West Ham was just another example of the infuriating home results we have had to endure since the Premier League's inception.
The loss to the Hammers followed a pretty uninspiring 1-0 win over Bournemouth, in which Christian Benteke's solitary goal shouldn't even have stood.
The early signs are that this depressing Anfield curse is set to continue in 2015/16, following a trend that has lasted for many of our lifetimes.
Souness & Evans

Liverpool's stranglehold on English football had come to an abrupt halt during the first few years of the Premier League, and there were insipid home losses left, right and centre under Graeme Souness and Roy Evans.
Wimbledon, Sheffield United and Coventry all left Anfield jubilant after picking up all three points between 1992 and 1995, and the Reds limped to spineless draws against bottom-half teams time and time again during that period.
Evans assembled a potentially title-winning side in the mid 1990s, but it was once again sloppy dropped points at home that stopped Liverpool winning a maiden Premier League crown.
That brilliant team featuring the likes of Robbie Fowler, Steve McManaman and Stan Collymore had so much going for it, but they lacked a ruthlessness that Man United had in abundance.
Coventry, Southampton and Wimbledon, all scourges during the 90s, all earned a point on Merseyside in 1995/96, while the Sky Blues and Sheffield Wednesday both won there a year later.
Leicester, Barnsley and Southampton were all victorious in 1997/98, but when Evans was replaced by Gerard Houllier, there was fresh optimism that Liverpool's home woes would be eradicated under a more tactically-astute manager.
Houllier
It was much of the same during the Frenchman's early years, however, with the Reds winning just 21 of their 38 home matches in 1998/99 and 1999/00. United and Arsenal, who finished first and second, won 29 and 28, respectively.
Their ability to dispatch of the lesser sides at home was a key difference between themselves and Liverpool, and always has been over the last few decades.
The Reds may have enjoyed a wonderful cup treble triumph in 2000/01, but those frustrating home results continued to rear their ugly head in the league.
Ipswich came to town and deservedly won 1-0, while Sunderland, Middlesbrough and Derby County all ensured Liverpool dropped points as well.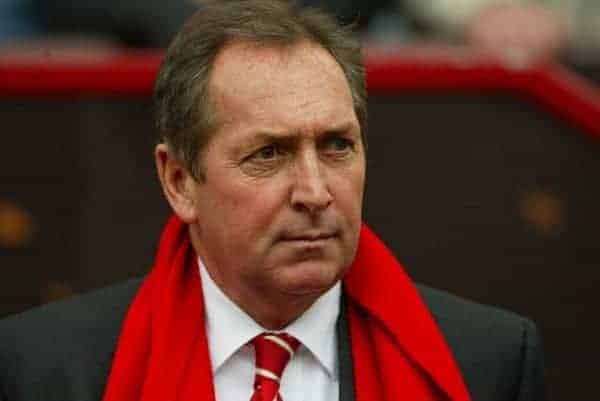 2001/02 was more impressive, in fairness, and it's no surprise that Houllier's men finished second behind Arsenal because of it.
Houllier's final two years as manager were once again disappointing on home turf, with a lack of guile and match-winners evident.
There was that gut-wrenching late 2-1 loss to the Man City of old in May 2003, which was hugely damaging to their Champions League hopes, and a total of eight home draws.
Southampton and Charlton Athletic picked up memorable Anfield wins the following campaign, as Houllier's tenure ended rather depressingly.
Benitez
Rafa Benitez's six years in the Anfield hot-seat were arguably the most frustrating in terms of home results, mainly because we knew how close Liverpool were to doing something truly special.
The Spaniard made the Reds one of Europe's most respected sides during the mid to late 00s, and in Pepe Reina, Jamie Carragher, Javier Mascherano, Xabi Alonso, Steven Gerrard and Fernando Torres, they had arguably the best spine in club football at the time.
Frustratingly, Liverpool simply couldn't break down opponents on endless occasions, and it once again proved to be a critical difference between themselves and the ruthless likes of United, Arsenal and Chelsea.
Each of Benitez's seasons had good examples of avoidable points thrown away, but 2008/09 is the one that really stands out.
The Reds should have won the league that season, no doubt about it. They were the best side in the country, but they blew it in typically irritating fashion.
A run of three Anfield draws against Fulham, West Ham and Hull in the lead-up to Christmas proved absolutely fatal in the end, with Sir Alex Ferguson's United side winning the title by four points.
There were so many positives about Benitez, but he was as guilty as anyone when it came to failing to grind out home wins against defence-minded teams.
Hodgson & Dalglish
The short spell Roy Hodgson had as manager is one of the lowest points in Liverpool's history, and the performances under him at Anfield were predictably woeful.
The 1-0 loss at Wolves in late 2010 was particularly appalling, but the 2-1 defeat to newly-promoted Blackpool was another low point.
Kenny Dalglish replaced Hodgson within six months of his arrival, but even one of Liverpool's greatest icons failed to work his magic.
The legendary Scot managed to steady the ship following Hodgson's sacking, but in his only full season in charge, 2011/12, the Reds won just six times at Anfield. Horrifying stuff.
Rodgers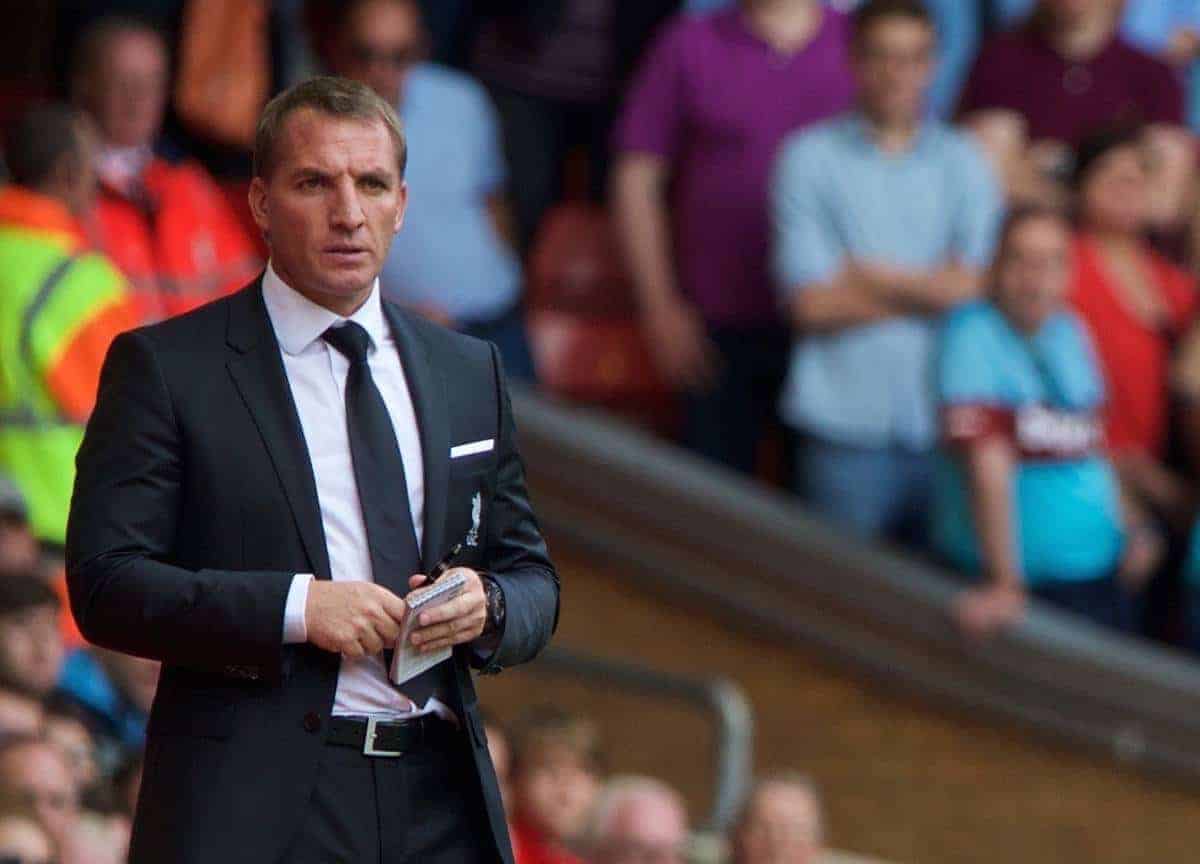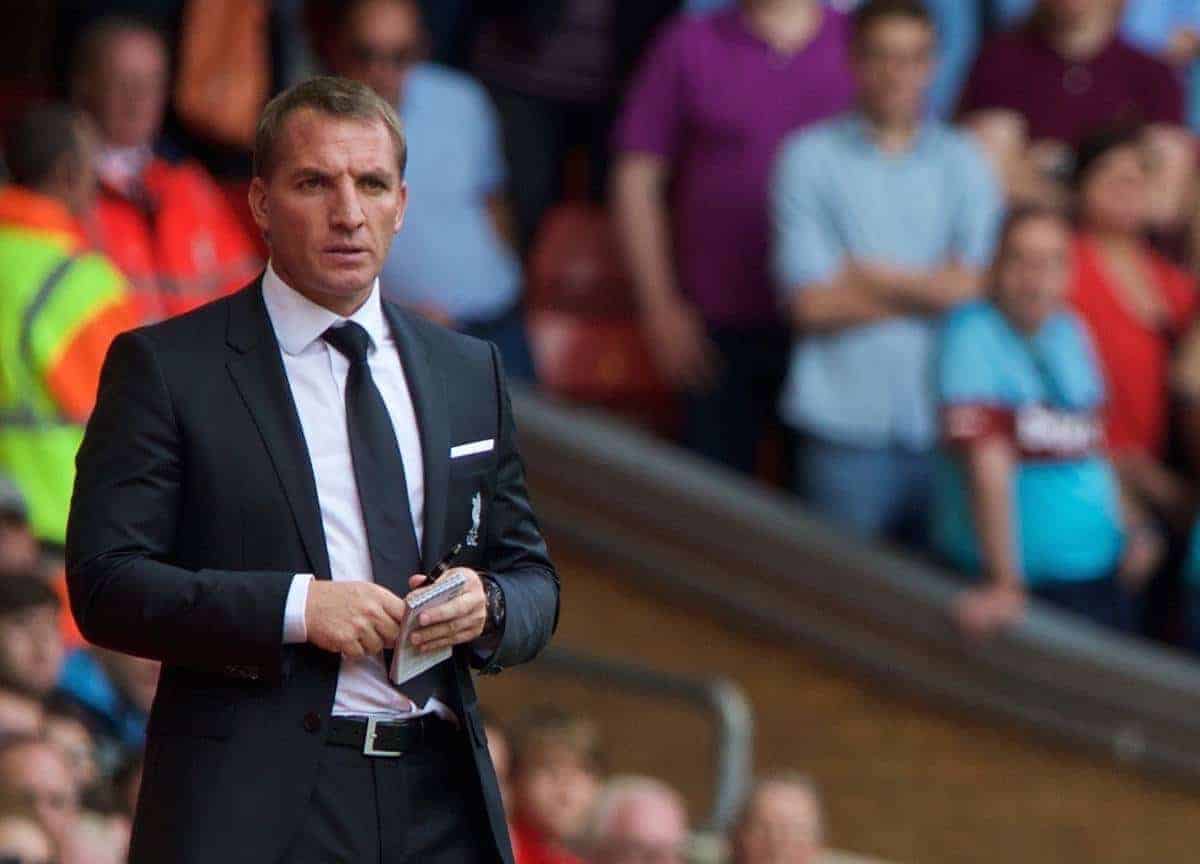 This brings us to Brendan Rodgers, who despite making Liverpool a far better side than under Hodgson and Dalglish, has once again failed to solve this 23-year-old hoodoo.
Villa and West Brom both won comfortably at Anfield in 2012/13, while Stoke, Newcastle and West Ham all earned a share of the spoils.
The 2013/14 season was Liverpool's greatest in the Premier League in many ways, with a Luis Suarez-inspired side coming within inches of an astonishing title win.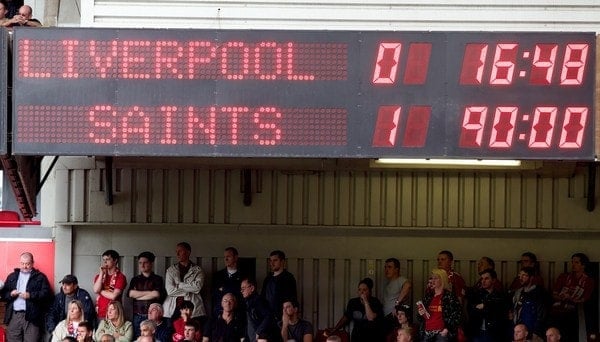 It is hard to pick many holes in the Reds' brilliant campaign, but as has always been the case since the early 90s, it was the better teams that they performed more impressively against.
Arsenal, United, City, Everton and Spurs were all beaten at Anfield, some of which were maulings, but they only just snuck past the likes of Stoke, Swansea and Sunderland.
Last season was clearly a disaster on virtually every level, with nine sides leaving Merseyside with at least a point in the bag. They included Villa, Hull, Sunderland, Leicester and Crystal Palace.
Conclusion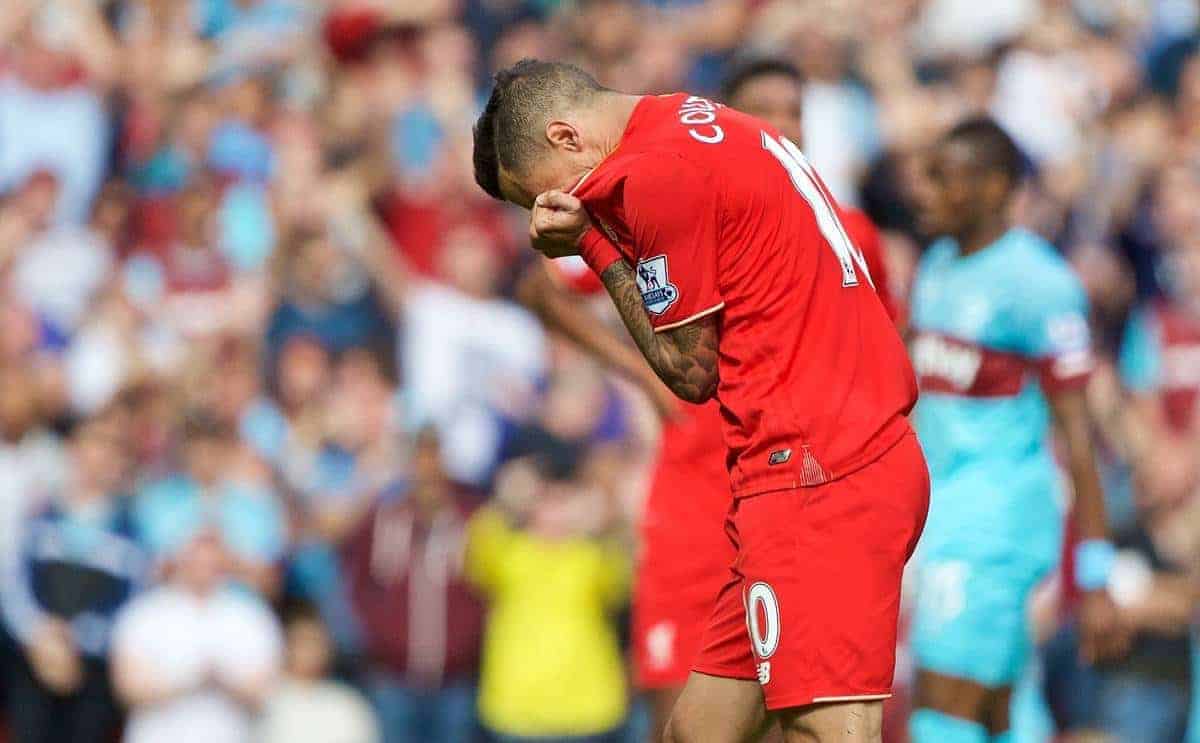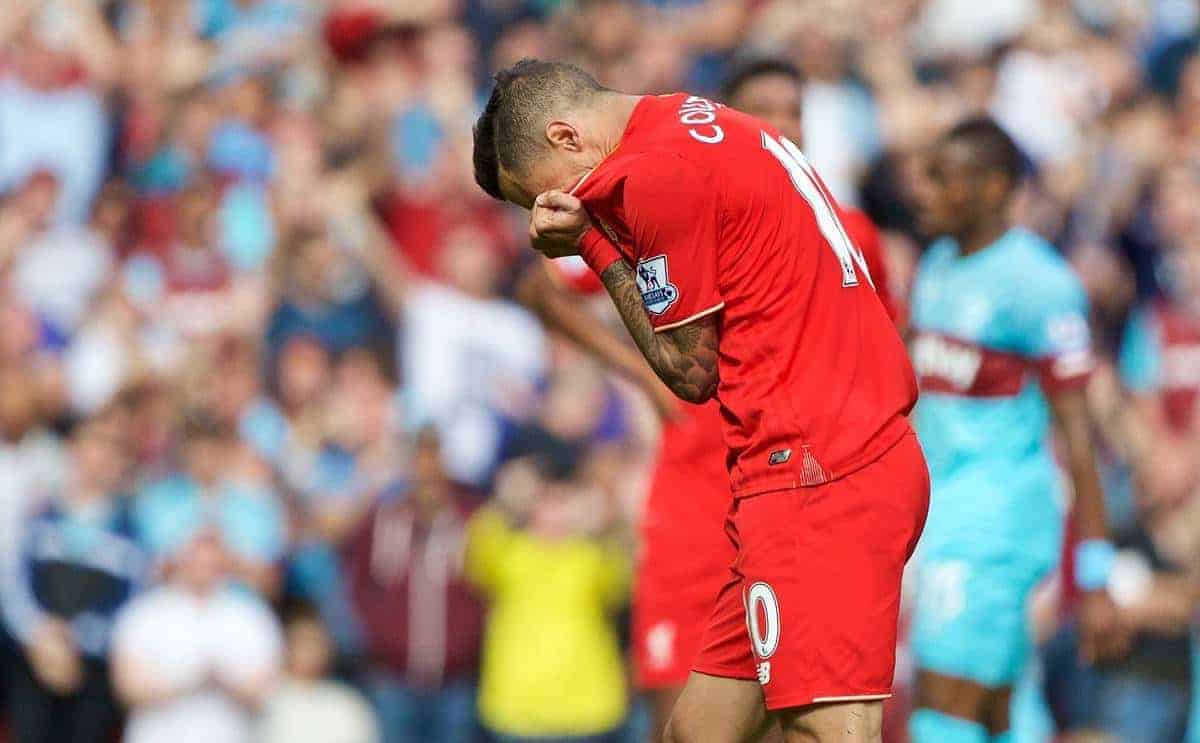 Quite why this has been the case for nearly a quarter of a century is something of a mystery, but it is hard to argue with anyone who claims Anfield is no longer an intimidating place to visit.
Liverpool certainly raise their game when their fiercest rivals come to town, but beating them is irrelevant if they can't see off those consigned to mid-table finishes or relegation.
As soon as a team parks the bus it spells trouble, and it is no coincidence that the Reds will almost always do better against sides who come to Anfield and play an aesthetically-pleasing style of play.
Perhaps the crowd plays their part, with many critical of the support in low-key matches in recent years, or maybe it is a case of lesser sides picking up their own performance levels because of what playing at Anfield represents.
Whatever the issue, it has been a constant achilles heel for Liverpool in the Premier League era, with seven managers failing to find a solution to it since the year Philippe Coutinho was born.
The 3-0 drubbing Rodgers' men received on Saturday was one of the worst in those 23 years, and the way it's been accepted, especially among the club's hierarchy, is depressingly symbolic of expectations at Anfield at present.
[interaction id="55e42219d126414f210e875c"]