As the start of Liverpool's 2015/16 season draws close, Henry Jackson uses past evidence to show how vital a good start to the campaign is.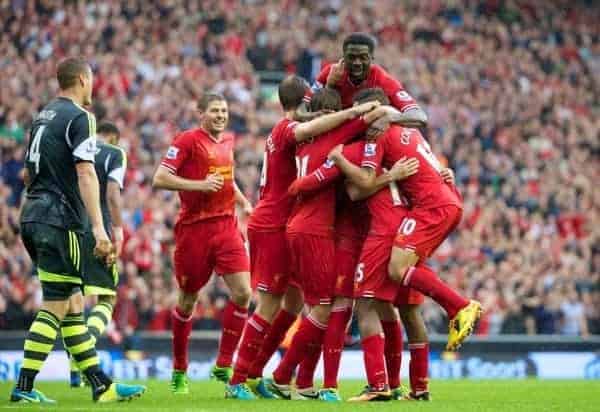 Brendan Rodgers' Reds side visit the Britannia Stadium to face Stoke City on Sunday. That humiliating 6-1 loss at the same ground back in May seems a long time ago now, with plenty of summer business done and an unbeaten pre-season achieved in the three months since.
Something that cannot be underestimated is just how important a strong start to the season could be to Liverpool and Rodgers, as they look to mount a genuine top-four challenge.
The momentum it can give you is huge, and the wave of positivity that spreads across supporters gives a real feel-good factor around the entire club. It's fair to say we could do with that kind of unity right now.
You only have to look at the Reds' recent history to see how a strong first five matches can shape an entire season.
Mixed fortunes under Benitez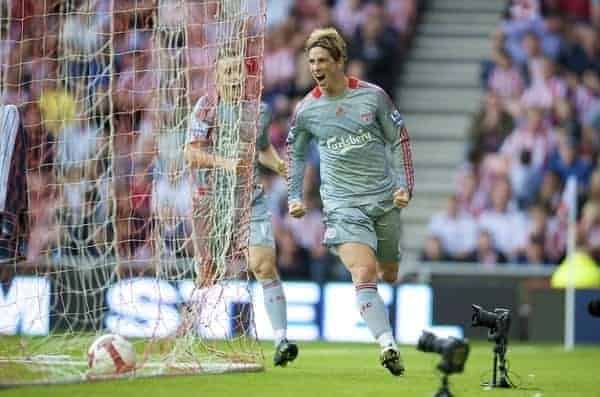 One of Liverpool's best chances of winning the Premier League was the brilliant 2008/09 season under Rafa Benitez. A fast start set them on their way to a second-place finish.
Late goals from Fernando Torres and Steven Gerrard helped beat Sunderland and Middlesbrough, respectively, while a 2-1 win over Man United saw Liverpool beat their arch-rivals at Anfield for the first time in seven years.
Sometimes it's all about who you beat in those opening games, and defeating Sir Alex Ferguson's side injected huge belief into Benitez's squad.
The following year was not as successful, however, even if the tally of nine points from five games was not exactly disastrous.
A 2-1 loss to Tottenham on the opening weekend felt like an immediate punch to the gut, while a terrible 3-1 defeat at home to Villa really hurt.
Routine home victories against Stoke and Burnley were not exactly much to shout about, and the Reds' 2009/10 campaign simply never got going.
They eventually finished seventh in the league, amid much off-field acrimony, and Benitez was no more.
Hodgson and Dalglish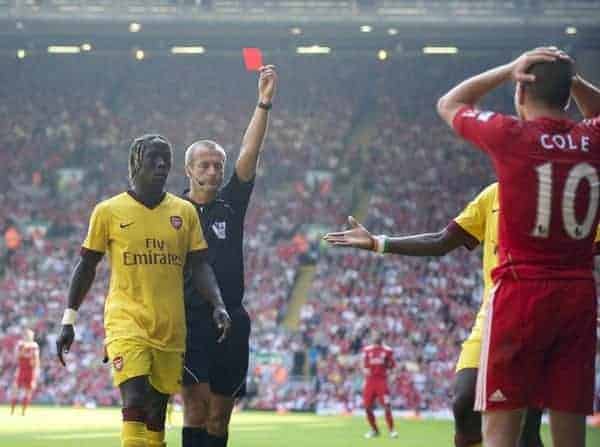 It feels unforgivable to mention Roy Hodgson and Kenny Dalglish in the same sentence, considering one almost ruined Liverpool and the other is a club icon of unrivalled stature, but both endured bad starts to the season during their time in the Anfield hot-seat.
Hodgson's short spell at Anfield in 2010/11 got off to a predictably poor start, with spineless away defeats to United and Man City and a dour goalless draw with Birmingham helping them to a meagre total of just five points from five games.
Dalglish had a similarly disappointing time of things at the beginning of 2011/12, sadly, even if they did win 2-0 at Arsenal.
They were thumped 4-0 by Spurs, lost at Stoke and could only draw 1-1 with Sunderland on the opening day.
Sixth and eighth were both poor finishes by the Reds in those two respective seasons, and poor starts had most certainly played their part.
The Rodgers era

Things couldn't really have got off to a worse start for Rodgers as Liverpool manager, following a calamitous 3-0 defeat at West Brom in August 2012.
A 2-2 draw at home to City gave some reason for positivity, but defeats to both Arsenal and United at Anfield followed in the first five matches.
No victories and just two points was a dismal return, and the Reds had to settle for seventh in the table come May 2013.
2013/14, on the other hand, was probably the best example of a winning start giving Liverpool momentum, setting Rodgers' men on their way to a fantastic and unexpected second-place finish.
Simon Mignolet's late penalty save against Stoke was an enormous moment, preserving an opening day win, and hard-fought triumphs against Villa and United followed. Three wins from three is the stuff of dreams. [td_ad_box spot_id="custom_ad_3″]
Liverpool may then have drawn at Swansea and lost 1-0 to Dejan Lovren's header at home to Southampton, but those opening victories were still huge.
Last season was very mixed once more. Although an undeserved opening weekend win over Southampton papered over the cracks, it was clear to see that the Reds were there for the taking.
They were soundly beaten by City, and also dispatched of by both Villa and West Ham, and Rodgers' men were on catch up on their rivals from that point on.
Sixth was the best they could manage in the end.
[table id=114 /]
2015/16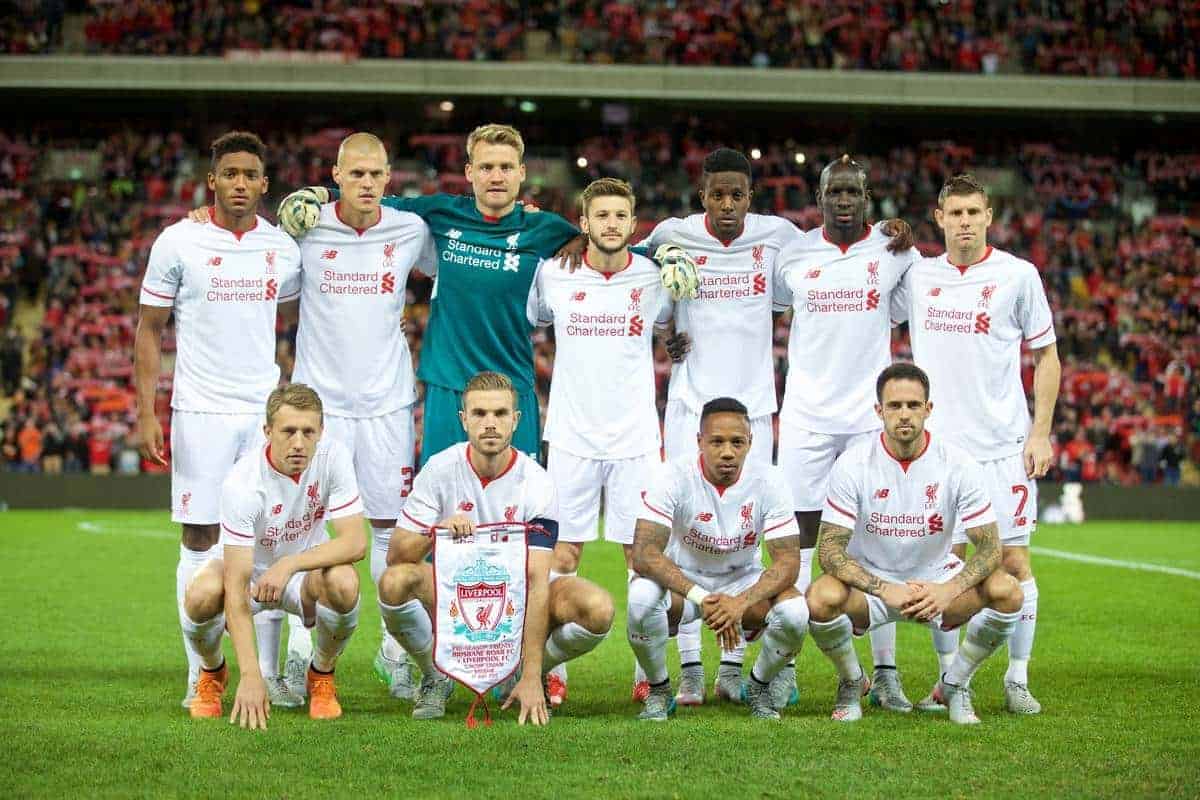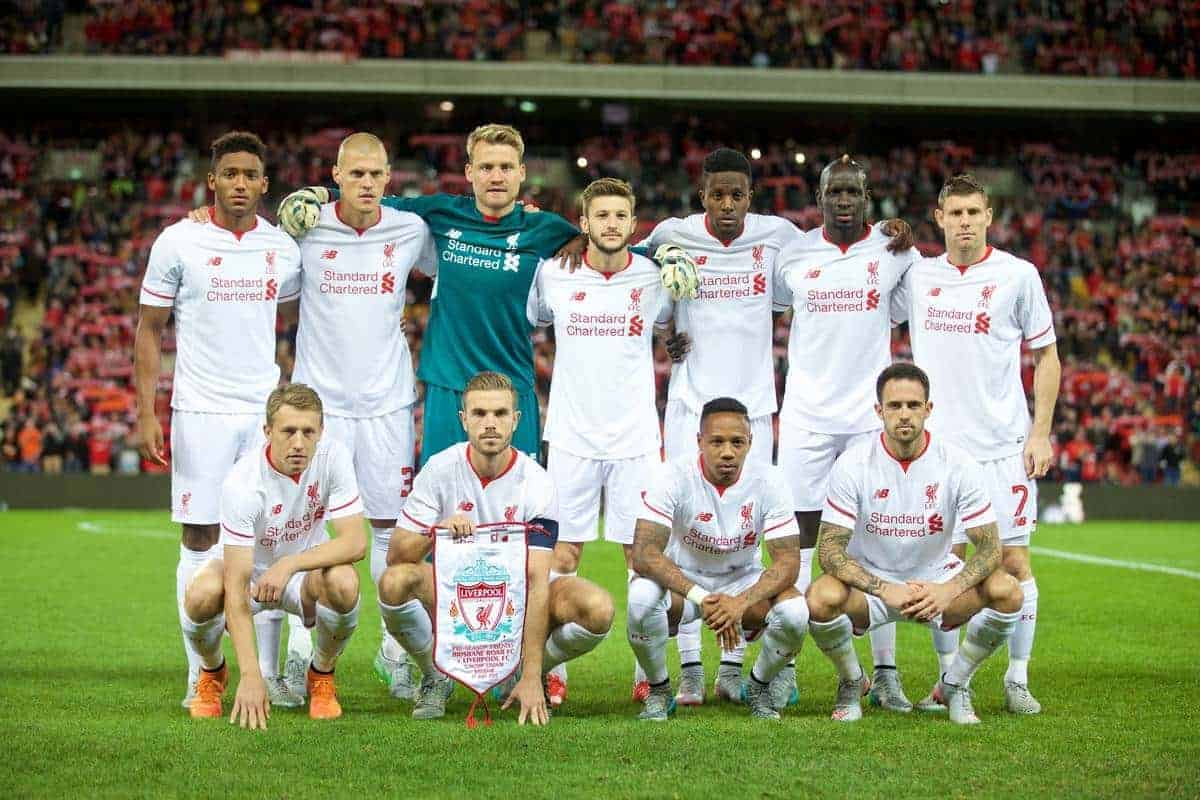 Liverpool haven't exactly been handed the kindest of starts to their 2015/16 season, and nobody is under more scrutiny than Rodgers in these next few weeks.
The 42-year-old knows that his job is not particularly secure right now, and a solid start is paramount for both him and his side.
Stoke away and Bournemouth at home represent two winnable opening matches, even if the Potters have been a bogey team over the years.
A visit to Arsenal is followed by West Ham at Anfield, before United make the relatively short visit to Merseyside for a showdown with their most bitter rivals.
The above table shows how pivotal the first five games can be, and it will be no different this time around.
Rodgers' men must be aiming for a minimum of seven points from these clashes, but nine or 10 would represent a far more impressive start.
Two or three losses, especially against Arsenal and United, will see the pressure really cranked up on Rodgers, and Liverpool simply cannot afford to be adrift of their rivals by the end of September.
Jose Mourinho is a master at blitzing the opening month or two of fixtures – just look at Chelsea's results in August and September with him as manager – and his former colleague Rodgers will be desperate for much of the same.
[interaction id="55bbc7a8e741fff7072ec046″]