With Mario Balotelli's failed spell on Merseyside set to come to an end this summer, Jack Lusby explores the modern footballing maverick.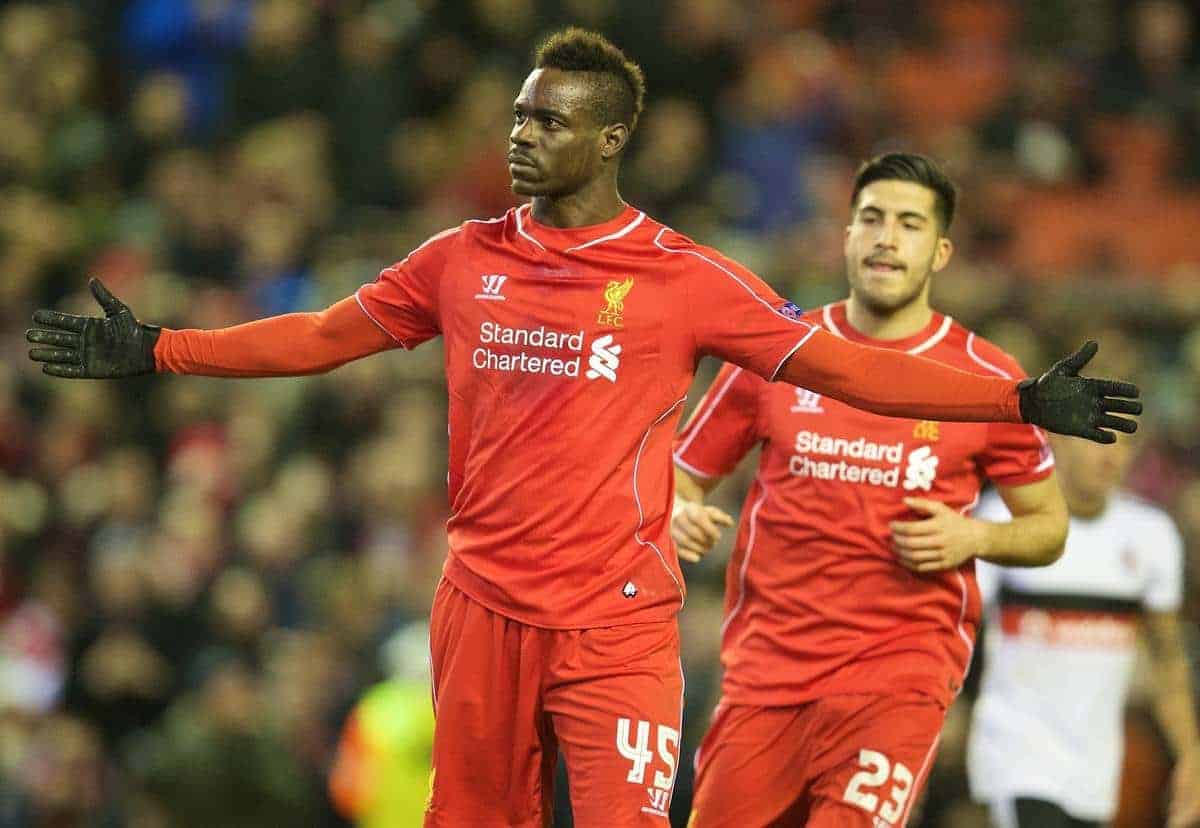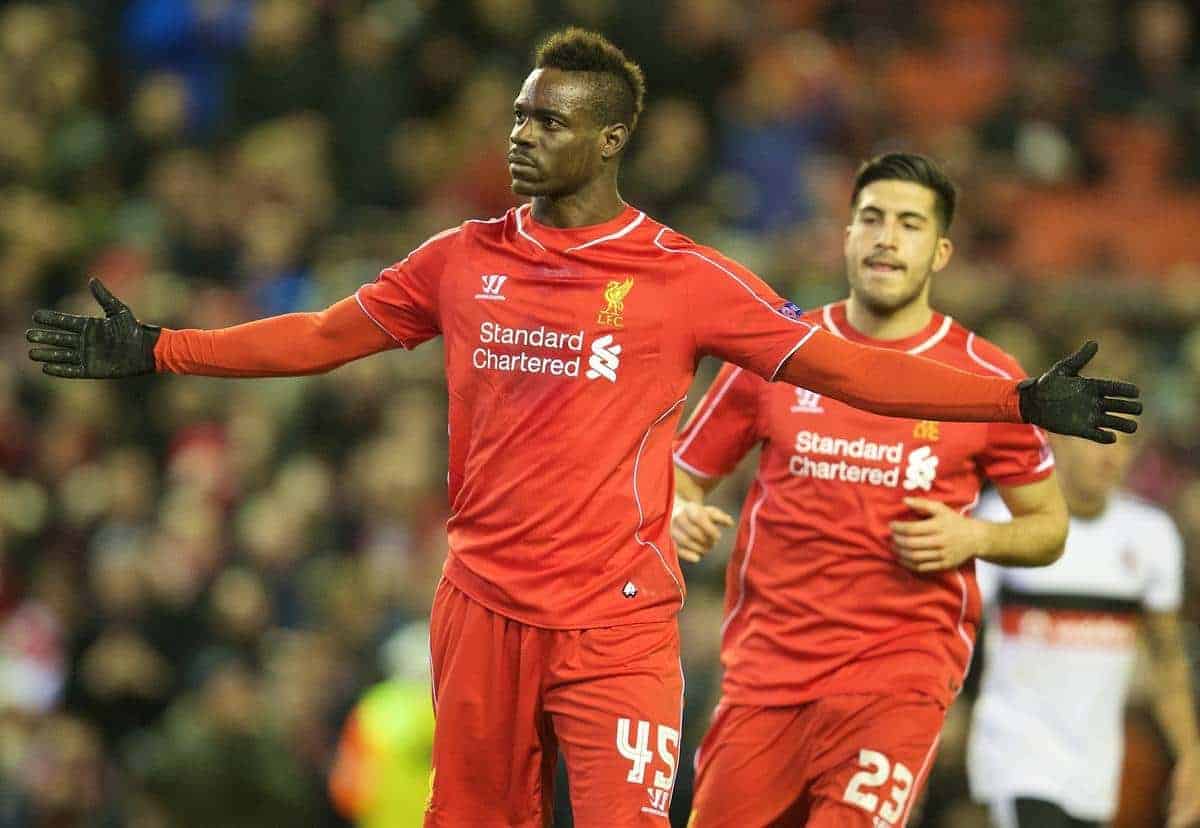 Celebrating his penalty winner against Besiktas in Liverpool's 1-0 Europa League victory in February, Mario Balotelli stretched his arms out as if to say: "Are you not entertained?"
It was one of few moments in the Italian's 2014/15 campaign in which his majesty backed up his madness.
Set to leave Liverpool this summer, after just one season with the club, the gladiator has been thrown to the lions. Perceived to be his last chance at a traditionally 'big' club, Balotelli is at a significant crossroad this summer.
As is, arguably, the landscape of football—as a form of entertainment—in that the maverick Balotelli has no place at an ambitious club like Liverpool.
His likely departure asks the question: is the time of characters in football coming to an end?
Mario Balotelli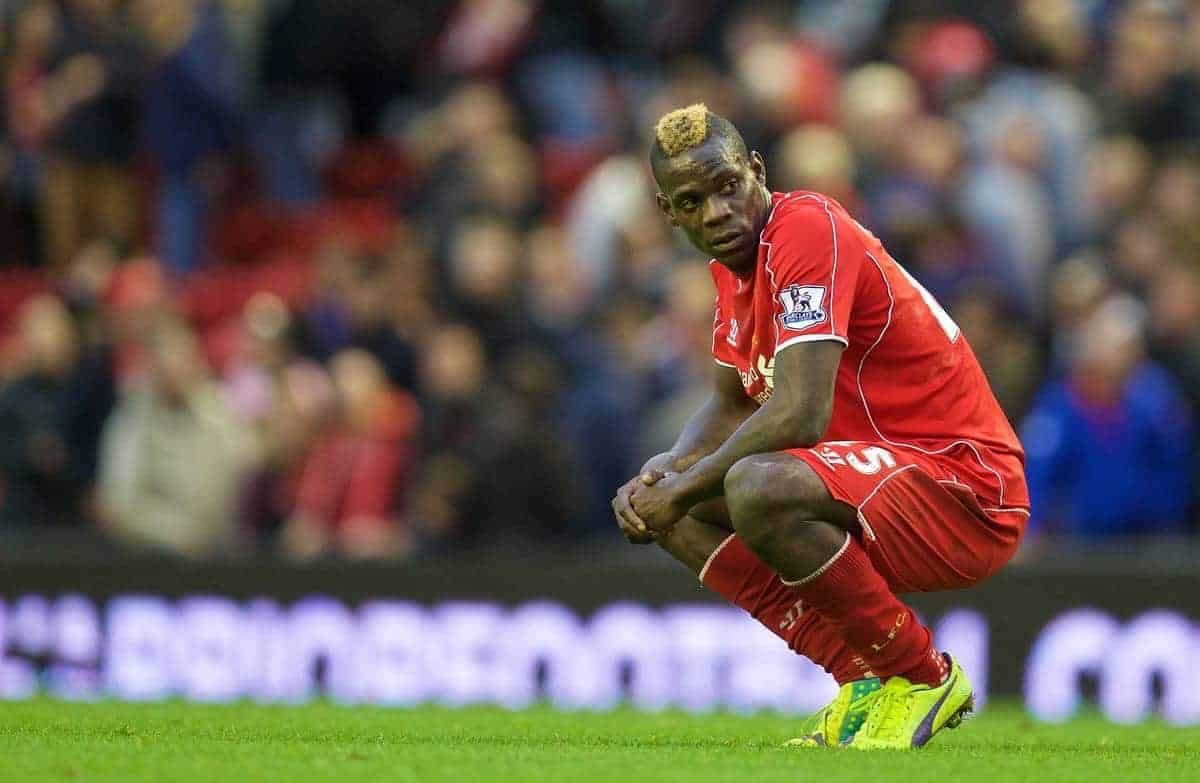 After a disappointing 2014/15 season, most Liverpool supporters are familiar with Balotelli the player.
An ill-fitting, intractable centre-forward, Balotelli arrived with the promise of fleeting talent exhibited in both the Premier League and Serie A previously, and importantly the promise that "this is not the Mario Balotelli show," as Rodgers put it at the start of the campaign.
"He has a lot of work to do and the star of this team will always be the team," he continued prior to Balotelli's debut against Tottenham Hotspur.
"Mario is fine. He has settled down very well and looked fantastic in training. He is a good lad. He has done very well."
Rodgers put a lot of faith in his ability to reform a character that has filled newspapers with reports of so many transgressions since his 2010 move to Manchester City that they can be sorted into a comprehensive timeline.
Car crashes, prison visits, training-ground bust-ups, truancy and wayward acts of generosity follow Balotelli around off the field; this summer the story of a ludicrous Melwood own goal has tarnished the reputation of Balotelli among sympathisers.
Is this really a player who is worth the investment?
But the manager clearly believed that, despite the best efforts of Roberto Mancini, Cesare Prandelli and Jose Mourinho, he was the man to coax consistent performances out of Balotelli.
"It was a very brave move to take him on because you look at the quality of managers who have tried and given up on him," Graeme Souness said in October of last year.
[pull_quote_center]This is a 24-year-old man, not a 16-year-old boy, and he is just not seeing the picture of when to run in behind centre halves.
He looks physically fit and powerful so I am wondering if he doesn't have a football brain. He is not showing any enthusiasm, he has to have a personality change.
If you consider on his time at Inter, Milan and Manchester City before Liverpool, he needs a sea change.[/pull_quote_center]
Souness' words foreshadowed the poor season that Balotelli endured on Merseyside: 16 Premier League games, one goal, five yellow cards; £1 million per league game, £16 million per league goal.
After signing Balotelli, Rodgers described him as a "calculated risk."
But while the manager and many Liverpool supporters will have been dreaming of the potential rewards, the threat of disastrous consequence was looming.
Risk and Consequence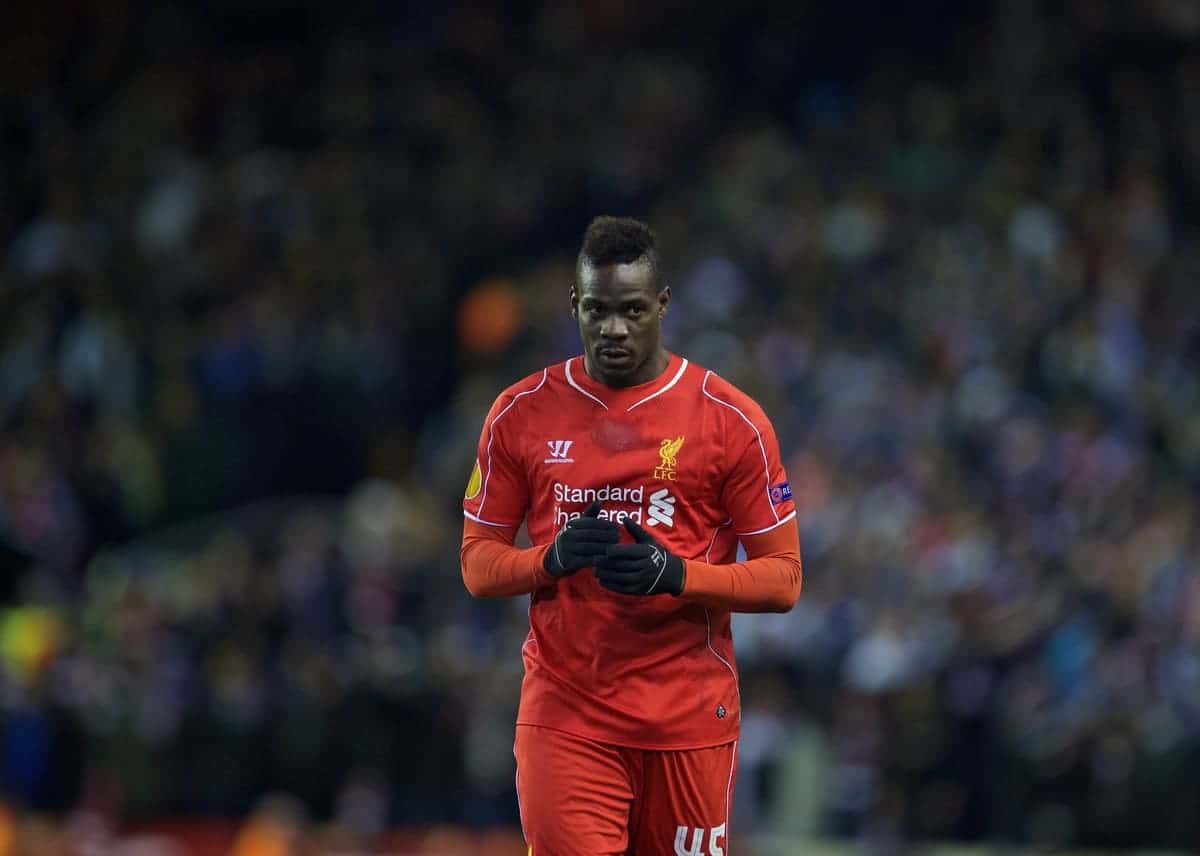 "I take responsibility for every player I bring in, the manager always will, so there is no problem for me and the issue is very clear with the owners," Rodgers continued when assessing Balotelli's situation in October.
"We knew what we were getting. I said before that it was a calculated risk to bring someone in and nothing has changed.
"I haven't been overly surprised by many of the things that have happened. We took in a young player with football potential.
"He still has that potential, though whether we are going to get the focus and concentration that is required to play at the top level remains to be seen."
Here, Rodgers balanced the possibilities of reward and consequence with his risk, hoping to temper Balotelli's raw talent with his man-management abilities. Given the paucity of options in last summer's transfer market, it was a risk that Liverpool were loathe to ignore.
Balotelli had scored 14 goals and made six assists in 30 Serie A games in the previous season. He clearly had the talent, and this was married with a Premier League title-winning experience.
Rodgers has spoken of the value of "unpredictability" in his side this season, and in conversation with Souness former Liverpool midfielder Jamie Redknapp said similar of Balotelli:
[pull_quote_center]We knew there was an element of risk in the signing but I don't mind players that are different. I am not put off by individuality. It would be boring if all players were exactly the same. The key is whether a player can fit into a team or whether he sees himself as an individual."[/pull_quote_center]
But is this really the case? Is it really as simple as stacking £16 million worth of chips and rolling the dice?
This summer, with Liverpool looking to part ways with the Italian for a reported £8 million fee, suggests otherwise.
That no club is ready to gamble on Balotelli is truly telling.
Is There No Place for Mavericks in Modern Football?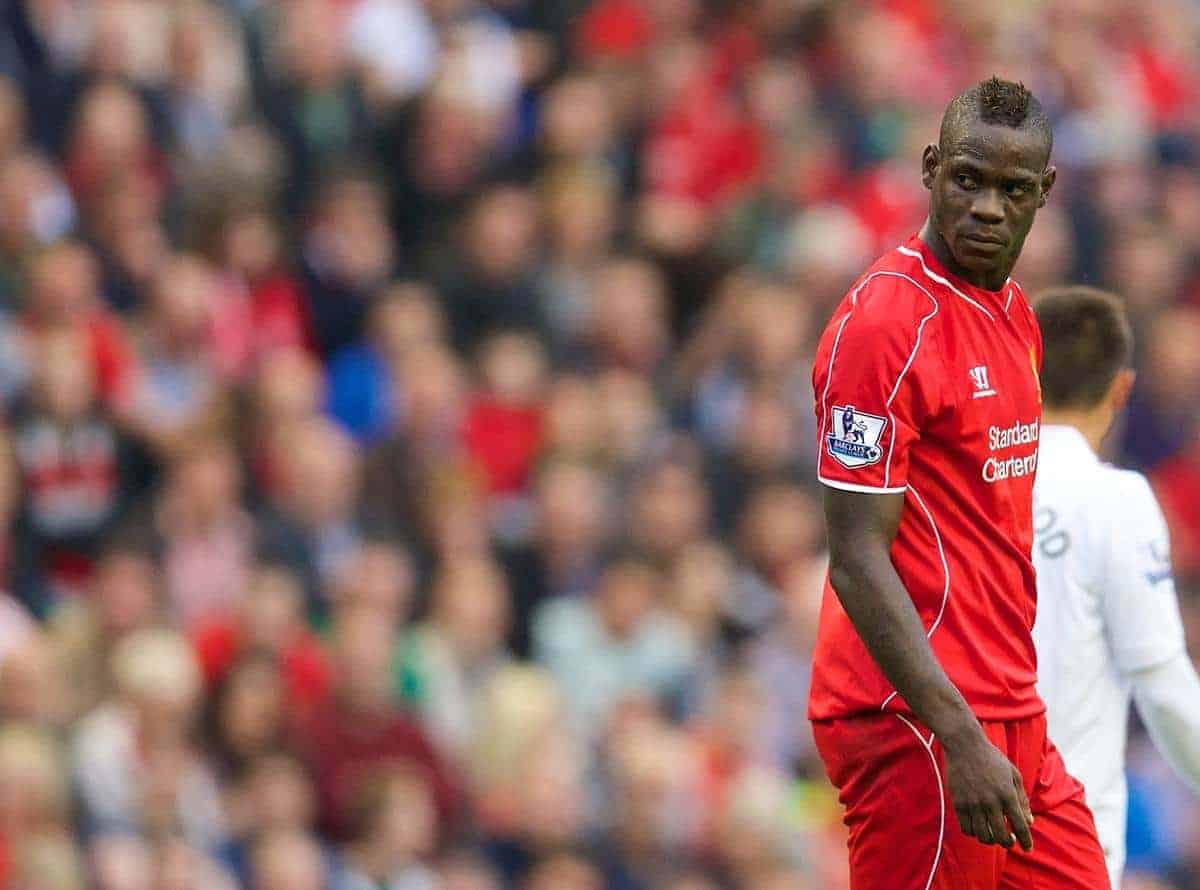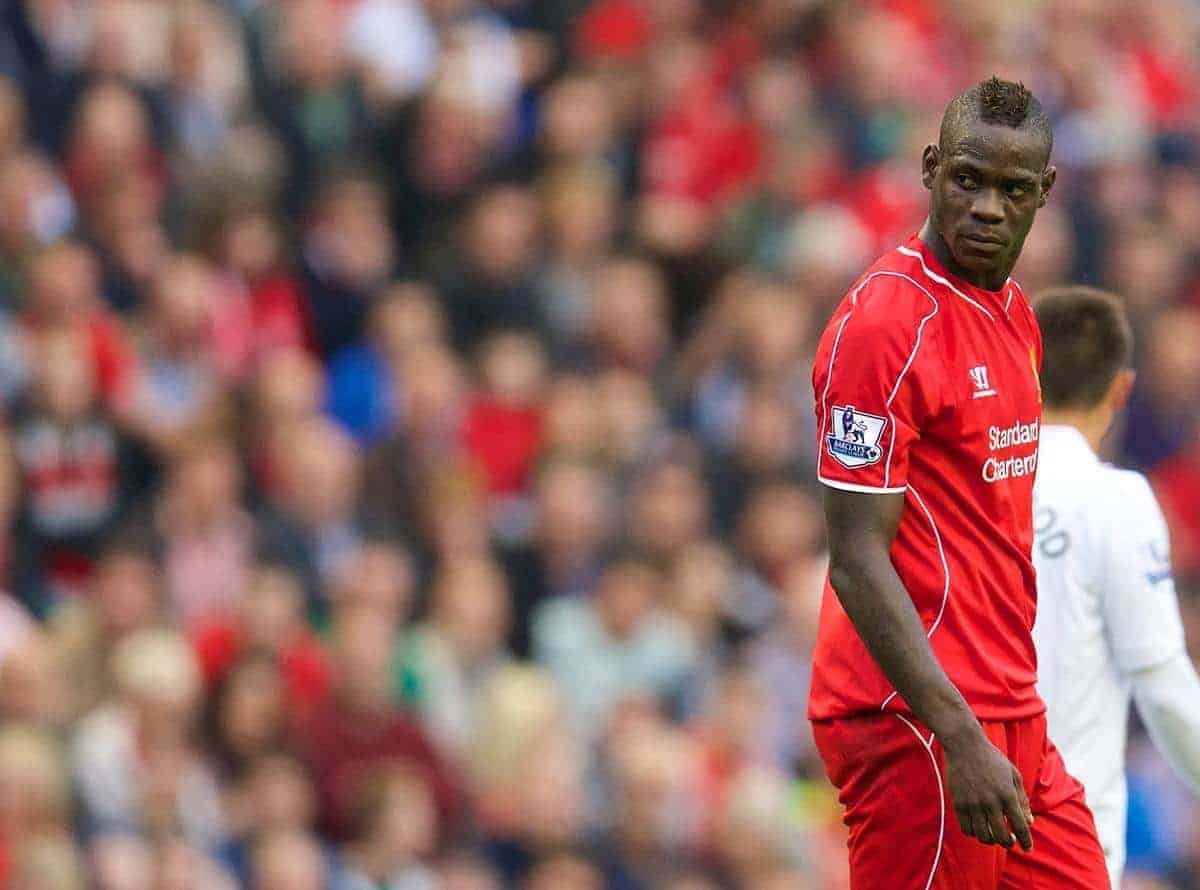 The English national team has been roundly criticised over the years for foregoing flair in favour of dependability, and Glenn Hoddle's omission of Paul Gascoigne from his squad for the 1998 World Cup is the perfect symbol of this.
Gascoigne is English football's enduring image of the footballing maverick—a player so unavoidably sensitive and complicated off the field, but so immeasurably talented and committed on it.
The former Newcastle United, Tottenham Hotspur, Lazio, Everton and Rangers midfielder was a player too good to ignore.
There have been many others over the years, too.
In the Premier League, Robbie Fowler, David Ginola, Eric Cantona and Matt Le Tissier stand out as sublimely talented players that challenged the identikit persona of the working-class footballer.
Liverpool had another of their own just two seasons ago in Luis Suarez.
But what separates these characters—along with Zlatan Ibrahimovic, Diego Maradona, Paolo Di Canio, Carlos Tevez and many others—from Balotelli is the balance between their dedication and consistency and their off-field antics.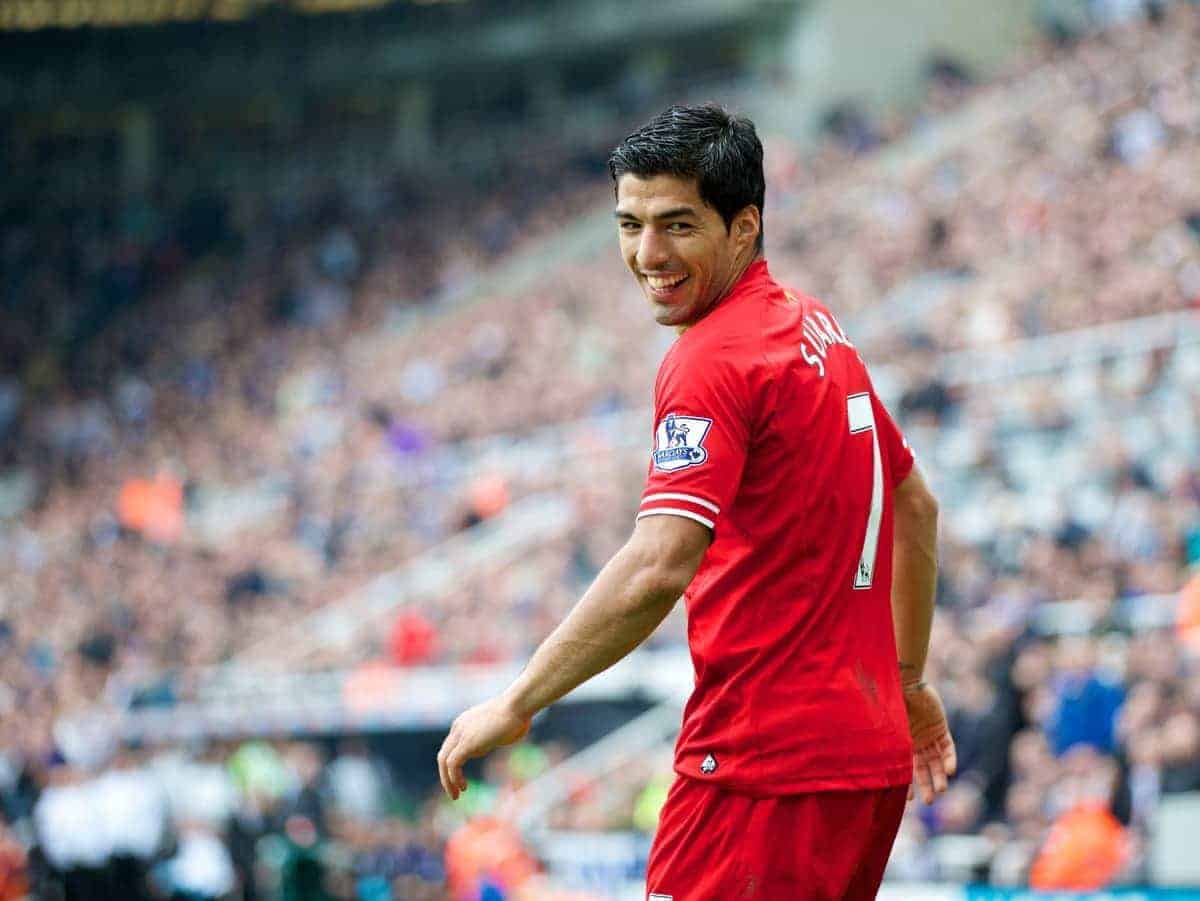 Suarez left Liverpool for Barcelona in a deal worth £75 million, just one month after biting Italy's Giorgio Chiellini at the 2014 World Cup.
In no way was this a gamble by the Catalan club; Suarez's talent is undeniably worth his eccentricity.
Can the same be said of Balotelli?
It may be true that there is less of a place for fun in modern football, with the financial implications of a player losing concentration or lacking dedication more pertinent as the TV money rolls in, but it may have always been that way.
Would Liverpool have tolerated Fowler's Spice Boy image if he wasn't the best finisher to grace Anfield in decades?
"You have to be ready for these opportunities. In the past we didn't capitalise on opportunities but those days are long gone," Reds CEO Ian Ayre said after the club reportedly sold £50,000 worth of 'Balotelli 45' shirts on the first day of the striker's Liverpool career.
Supporters still adore characters, but when the financial benefits stop following this trajectory of idiosyncrasy, it is no longer worth the risk for clubs.
If Rodgers had moulded Balotelli into a Merseyside hero, all the better for Ayre and Fenway Sports Group.
But with the Italian a categorical failure at Liverpool, they are well within their rights to cut him loose.
Everything in moderation.
[interaction id="55d6081374bd66d00bebe885″]