With a top four finish of increased importance this season for Brendan Rodgers, Ben Twelves assesses how the Reds can negotiate an instant return to the Champions League.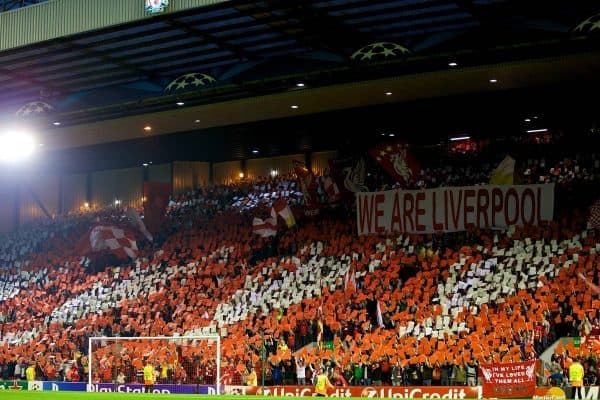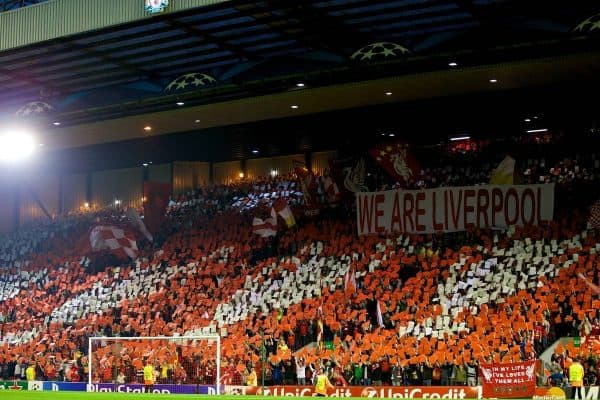 It is certainly no secret that Brendan Rodgers' Premier League objective is to finish in the top four and secure a return to the Champions League.
Pressure is certainly on the Reds boss to deliver with his Anfield future possibly hinging on achieving the aim.
Doing so has proven easier said than done over the last six seasons however; Liverpool have qualified only once since 2008/09 season – with success in 2013/14.
Another tough challenge awaits to achieve the 70 points that have proven to almost guarantee fourth over the last decade – or the 21 wins that have secured a top four finish on all but one occasion in Premier League history.
Here, we take a look at how the Reds – who have seven points on the board – can achieve it with a monthly prediction of where the magic 70 points (or more) can be won.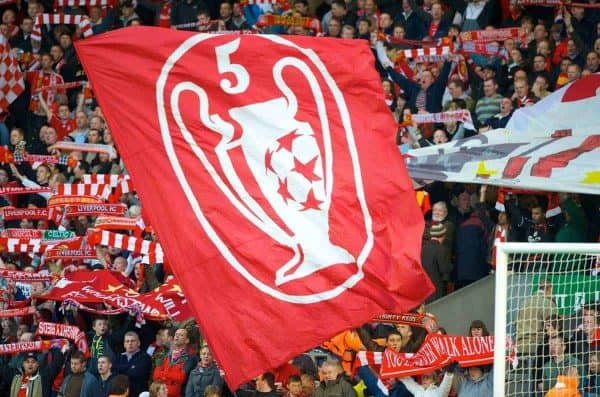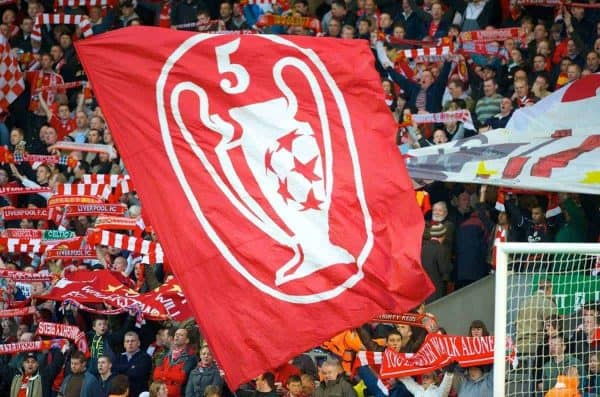 September – Man United (A), Norwich (H), Aston Villa (H) 
The Reds face a tough trip to Old Trafford on return from the international break but have a realistic chance of winning maximum points at Anfield against Norwich and Villa.
Rodgers side must ensure that happens to give themselves six points against two sides they really should be beating, and a draw at a tough place but against an uninspiring United side is far from unfathomable.
Seven points is a realistic return to expect.
7 Points
October – Everton (A), Tottenham (A), Southampton (H), Chelsea (A) 
This will be a very testing month with three tough away games for Rodgers' men and a low points return as a result.
Derby games are always unpredictable and with both teams struggling in different areas another draw looks realistic at Goodison Park.
The Reds have a good recent record at White Hart Lane and a win is certainly achievable against Mauricio Pochettino's side but a draw seems more likely, while three points against Ronald Koeman's Saints at Anfield is a must.
Chelsea aren't anything to write home about, but Stamford Bridge is never an easy place to go and Rodgers is yet to beat Mourinho in the Premier League – I can't see that changing.
One win, two draws and a defeat from those hands five points.
5 Points
November – Crystal Palace (H), Man City (A), Swansea (H) 
Make no mistake, November will be a trickier month than it looks on paper.
Palace boast huge attacking threat and have shown they know how to use it under Alan Pardew – none more so than at Anfield last season – and while it's essential the Reds take maximum points before going to the Eithad, a draw is not unreasonable.
With City looking like title winners already, it's hard to see anything other than a defeat against Manuel Pelligrini's side and though Swansea represents another tough fixture, victory is very attainable.
A win and draw from Palace and Swansea with a defeat at City gives four more points.
4 points

December – Newcastle (A), West Brom (H), Watford (A), Leicester (H), Sunderland (A) 
December will be a busy month for Rodgers' men but it must be a rewarding one – and not just for Christmas gifts.
Newcastle is a more than winnable game, as are fixtures against West Brom and Watford which should give nine points from three games.
Leicester's visit on Boxing Day won't be a straightforward task and could end in stalemate like on New Years' Day last season, but the trip to Sunderland should see three points return to Merseyside.
A strong tally should be amassed – 13 from 15 would be great – but 11 seems more realistic with the Reds' susceptibility to dodgy results.
11 points
January – West Ham (A), Arsenal (H), United (H), Norwich (A) 
Off the back of a potentially rewarding Christmas, the Reds enter 2016 with four tricky fixtures.
Liverpool know all about the threat West Ham pose, but playing at away could see a different game open up than at Anfield, perhaps giving the Reds a better chance of grabbing something.
Facing Arsenal is always difficult and the game could go either way, as could the grudge match against Louis van Gaal's below-par United.
Three points should be a minimum requirement from those two crunch clashes despite Liverpool's uninspiring big game record, and the trip to Carrow Road must simply see victory – giving the Reds seven points.
7 points
February – Leicester (A), Sunderland (H), Villa (A), Everton (H)  
A potentially high-point scoring February is up next which Liverpool must make full use of.
The trip to Leicester will be a challenge against Claudio Ranieri's men but it's far from unfathomable to expect three points at the Kingpower Stadium, before returning to Anfield where maximum points is a minimum requirement against Sunderland.
Liverpool should continue their good form at Villa Park with three points ahead of Everton's visit to Anfield which, though could go either way, should see Rodgers' Reds take at least a point.
10 points

March – Man City (H), Crystal Palace (A), Chelsea (H), Southampton (A)   
As the business end of the season draws in the Reds face one of their most difficult periods.
It's hard to see anything coming from the City clash and a trip to bogey ground Selhurst Park is hardly ever an enjoyable experience – a point there would be a decent one.
Chelsea might not be the force they were but Rodgers wretched record against his former employers makes it hard to be optimistic of a win, meaning the visit to Southampton will be key to picking up what could be the only victory in March.
Defeat to City and Chelsea with a draw at Palace and victory on the south coast leaves the Reds with only four points from 12.
4 points
April – Tottenham (H), Stoke (H), Bournemouth (A), Newcastle (A), Swansea (A) 
The last hectic month of the campaign is another Rodgers' men must exit with a healthy points total.
Successive home games against Tottenham and Stoke must result in a minimum of four points, while the visit to Bournemouth should see three points return to Merseyside.
Newcastle's trip to Anfield must see three points remain in L4 before a visit to Swansea that rounds off April should see Liverpool have enough to claim a draw, though defeat is certainly not out of the question.
Three wins, a draw and a defeat from those fixtures would see a further 10 points from 15 possible.
10 points  
May – Watford (H), West Brom (A)
It must be hoped first and foremost that Rodgers' side are still in with a genuine chance of securing Champions League football come May.
Regardless of whether they are though, six points really should be attained from the final two games against the Hornets and the Baggies.
6 points
Total Points: 64 points from September – May + 7 from August = 71 points.
71 points – Enough for Top Four?  
With those projected points from September through to the end of the campaign and August's total added, Rodgers men should accumulate 71 points.
That is of course a single point more than the 70 usually required to claim fourth spot, and thus, just about enough to grab fourth – with the equivalent of 20 wins and 11 draws doing the trick.
It will undoubtedly be tight and whether it's feasible is open to debate, but it's down to Rodgers and his team to make it happen.
[interaction id="55e970707ae1c060051b983a"]
ARCHIVE: Three ways to get in the top four