Liverpool have moved quickly to deny they have approached former AC Milan and Real Madrid manager Carlo Ancelotti.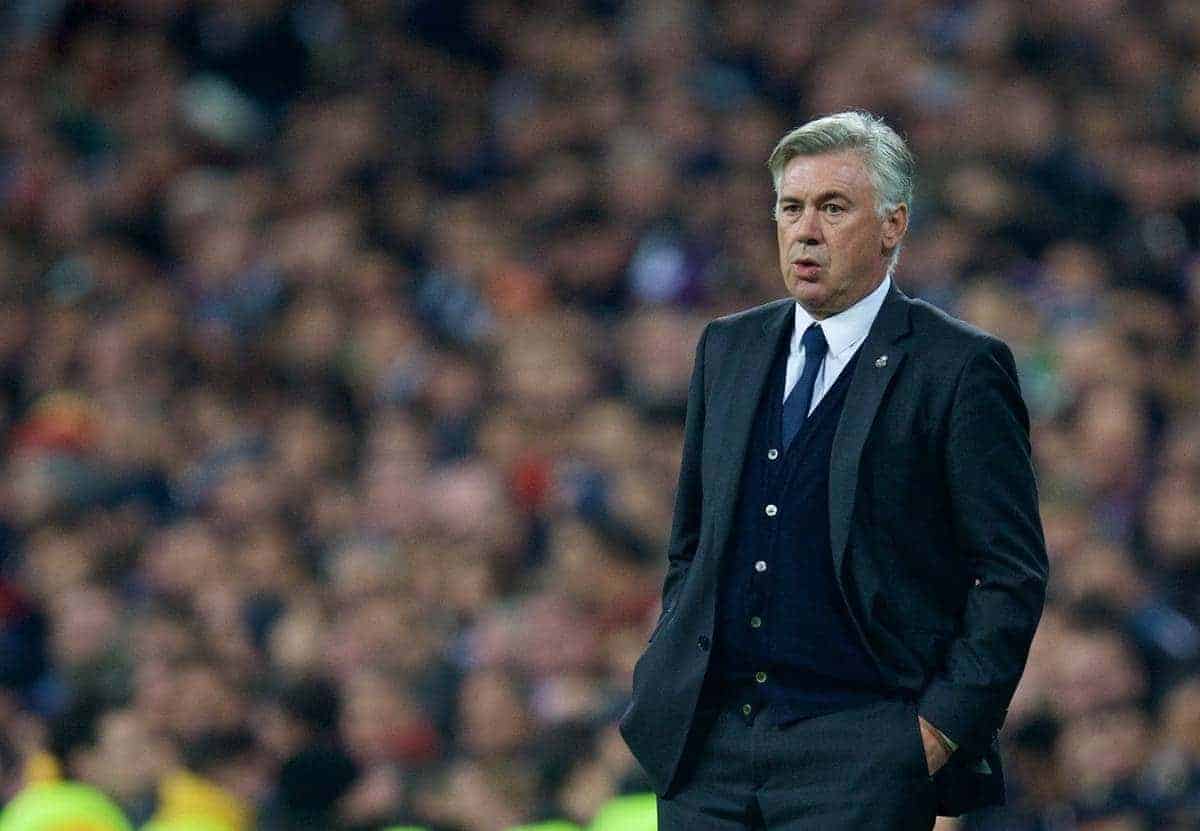 Over the last 24 hours, the 56-year-old Italian has been linked with a move to Liverpool should Brendan Rodgers leave the club.
The three-times Champions League winning coach and Premier League title winner would provide a high-calibre, experienced manager at Anfield.
But Liverpool have moved quickly to deny the reports, with the usual Liverpool press gang being briefed to deny any such approach for Ancelotti.
The Echo's James Pearce, the Telegraph's Chris Bascombe, and the Times' Tony Barrett all took to Twitter within minutes of each other to say LFC denied the links.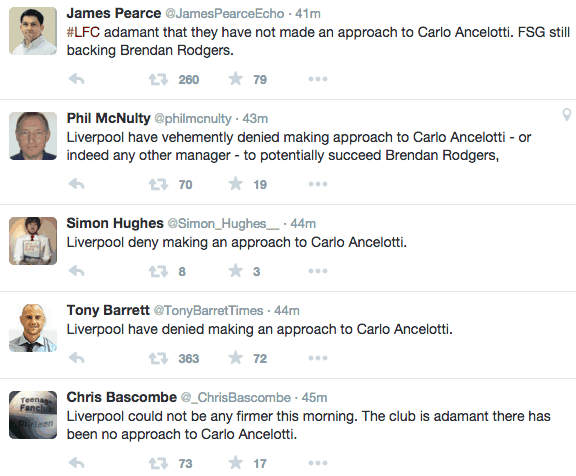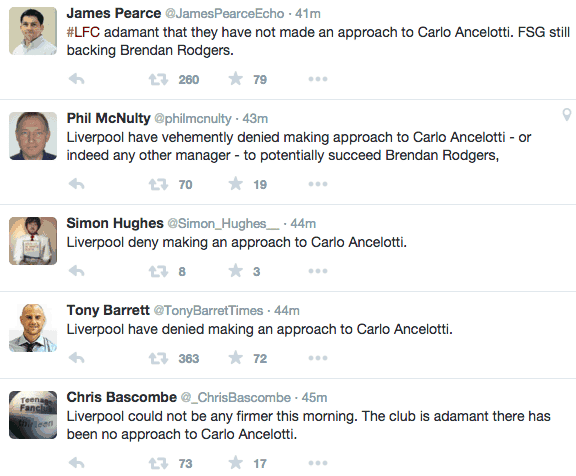 Somebody at Liverpool told them the denial, but after weeks of Jurgen Klopp speculation, why have the club acted so quickly to deny the Ancelotti link? No smoke without fire, perhaps.
It could also be a move to ensure a constructive dismissal claim cannot be made against the club, should Rodgers eventually leave.
Reports suggest FSG aren't planning on sacking Brendan Rodgers any time soon, but that Ancelotti is their first-choice should Rodgers leave.
An appointment of Ancelotti would be a true show of ambition from owners FSG.
UPDATE: The Mirror claim Liverpool DID approach Ancelotti last week, "albeit only to gauge his interest in the role."
OPINION: Why appointing Ancelotti would be the show of ambition needed at Liverpool FC
Ancelotti is now 2/1 to be the next permanent Liverpool boss, with Klopp at 6/4.
[vc_button title="Next Permanent Liverpool Manager Latest Odds" target="_blank" color="default" size="size_large" href="http://goo.gl/4UW6la"]
[interaction id="5565827d28430a5757e0c5d4″]