With Liverpool so far looking at odds with £32.5 million striker Christian Benteke, Jack Lusby discusses tactical options for moving forward.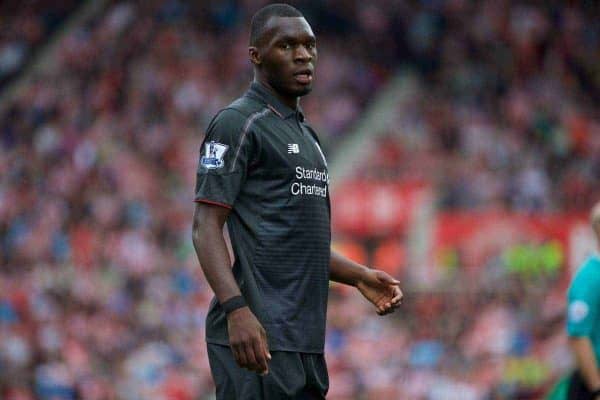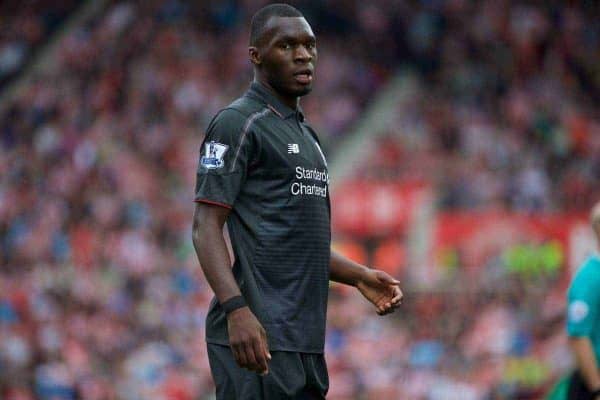 Christian Benteke has impressed at times so far following his £32.5 million move from Aston Villa to Liverpool, but as the Reds' first-choice centre-forward he is not yet being utilised to his full potential.
Brendan Rodgers clearly identified the Belgian as his No. 1 priority in strengthening his attacking line ahead of the 2015/16 season, but is yet to discover how best to use him.
So how can Liverpool get more out of Benteke?
A trio of tactical points must be considered before Liverpool see Benteke at his best.
Focus on the Benteke-Coutinho Partnership

Despite a poor performance from the Brazilian in the 3-0 loss at home to West Ham United, and Liverpool's overall failure to convert chances so far this season, Benteke and Philippe Coutinho have shone in Rodgers' forward line—and unexpectedly so.
The initial worry, as suggested by football journalist and Villa supporter Sam Tighe on the striker's arrival, was that "if you don't cross or play long to Benteke, you're probably not using his best strengths."
Could this "cross hoover," as Tighe continued to describe him, really thrive alongside the inventive, through-ball merchant Coutinho?
The pair look set to confound expectations this season.
For a start, Coutinho has adapted his game slightly. As his drop in passing accuracy from 80.3 percent in 2014/15 to 74.8 percent this season suggests, Benteke's strengths as a target man have given him the option of a more direct passing style.
Using the striker as a bullish pivot, Coutinho has benefited from Benteke's aerial ability, with a classic big-man, little-man partnership on show in the Reds' 1-0 win over AFC Bournemouth.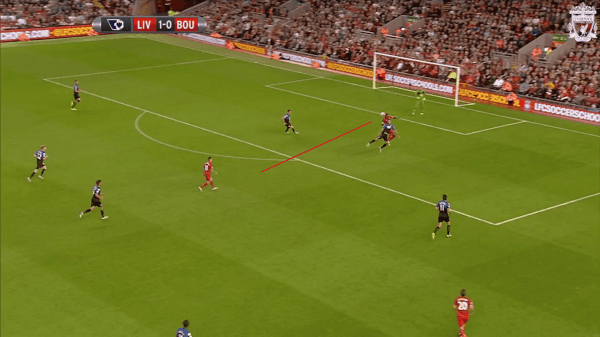 Furthermore, Coutinho also benefited from Benteke's surprisingly comfortable work in possession, as shown when the striker stormed towards the penalty area at Anfield.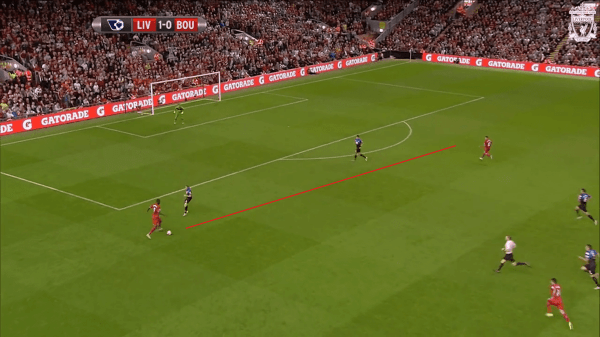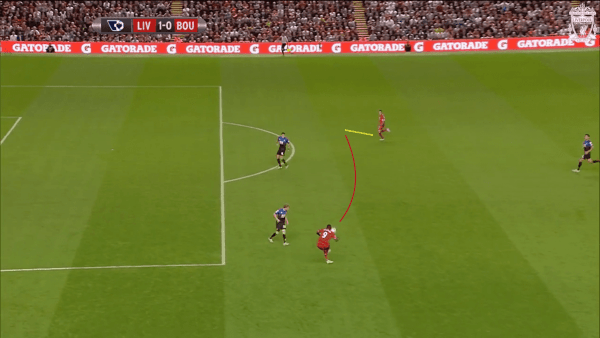 Waiting for the run of Coutinho, Benteke held the ball up and played an inch-perfect pass across to the 23-year-old.
Unfortunately Coutinho was unable to trap the ball comfortably, but Benteke's work in the buildup underlines his ability to pair strength with technical ability.
Coutinho's quick feet and comfortability in tight spaces allows him to play quick one-twos with Benteke, giving him the opportunity to ghost into dangerous areas off the ball.
Interestingly, however, Benteke's attributes also seem to have adapted to working alongside the Brazilian.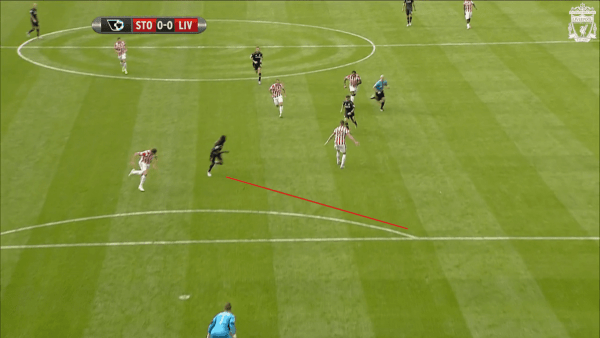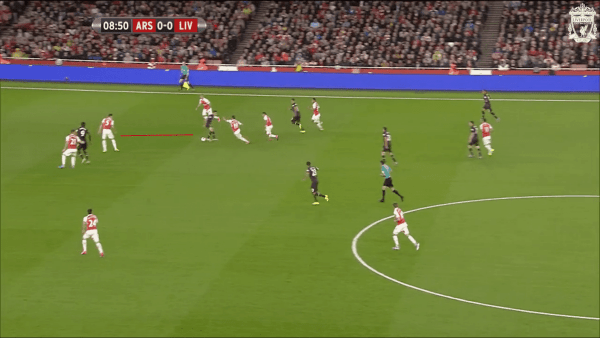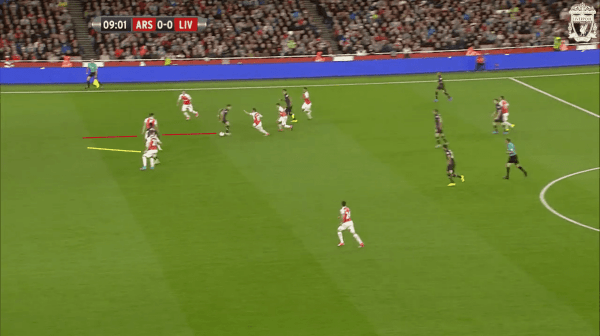 Examples of his movement against Stoke City and Arsenal highlight how this can benefit Coutinho either in creating space for the No. 10 or providing him with an outlet in possession.
Interestingly, statistician Andrew Beasley suggested that the Coutinho-Benteke partnership has been Liverpool's most fruitful so far in terms of chance creation:
VERY early days, but here's who has been linking up to create chances for Liverpool so far this season. pic.twitter.com/bMgCYcaRoz

— Andrew Beasley (@BassTunedToRed) September 1, 2015
It's an unusual partnership that seems to be paying off for Liverpool, and could continue to blossom in the future, but as seen when West Ham nullified Coutinho at Anfield, Rodgers needs to find other ways to build his attack.
Against the Hammers, Coutinho failed to make a single key pass or hit a shot on target, before he was sent off for a second yellow-card offence after 52 minutes.
With Slaven Bilic's side suffocating Coutinho, Benteke grew more and more isolated—though the introduction of Danny Ings suggested that a tactical switch could see the Belgian thrive.
Partner Up

Benteke has already shown to be able to adapt to the demands of life under Rodgers at Liverpool, and this has come with lending his unique characteristics as well as attuning to the principles that the manager has previously laid out on Merseyside.
He has shown to be an aerial menace, but also a useful creative outlet with the ball on the deck.
Encouragingly, this has seen him improve on his output.
So far this season, Benteke has not only won more aerial duels on average per 90 minutes (10.3) than his previous three campaigns in the Premier League, but he has also averaged fewer challenges lost in the air (5.3).
In 2015/16 so far, Benteke has won 66 percent of his aerial duels, opposed to 57 percent in 2012/13, 56 percent in 2013/14 and 55 percent in 2014/15.
Furthermore, the 24-year-old has averaged 1.8 key passes per 90 so far this season, more than in both 2012/13 (1.7) and 2014/15 (1.2) and just 0.2 fewer on average than in 2013/14 (two).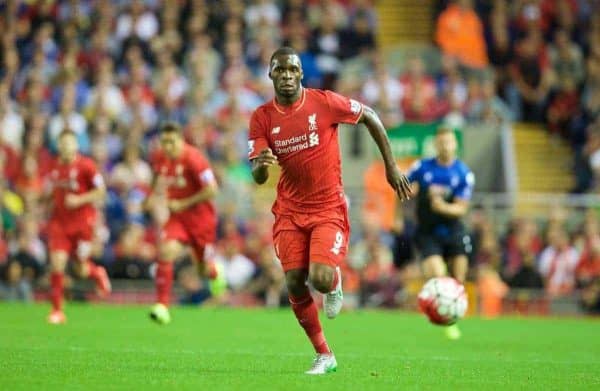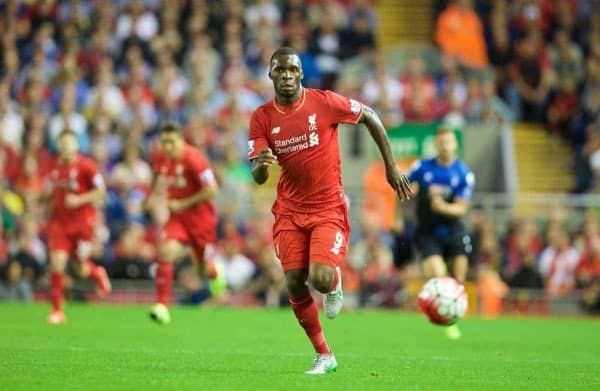 This is despite the striker's average passing accuracy remaining below 70 percent, having completed just 63.4 percent of his attempted passes in 2015/16. Of course, as a target man this is to expected, with the likes of Rudy Gestede (52.3%), Olivier Giroud (66.3%) and Graziano Pelle (70.1%) evidence of this.
He is performing as a target man should and, with his output of key passes compared to Gestede (0.3), Giroud (one) and Pelle (1.3), is proving to be a more creative player than should be expected.
But as Liverpool's paltry goal record this season so far proves, no one is truly benefiting from this.
This is largely due to no one getting close enough to Benteke, and the introduction of Ings at Anfield outlined the benefits of fielding the Belgian with a strike partner.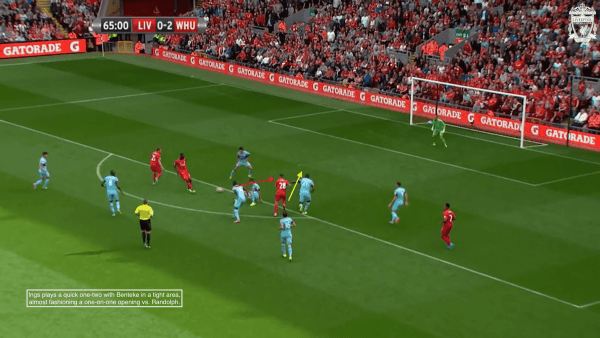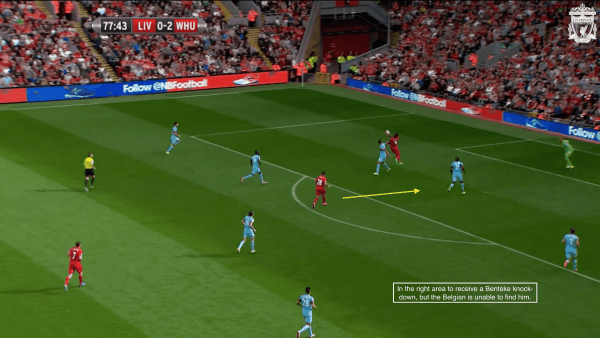 As previously detailed, when Ings was given license to swarm around Benteke against West Ham, Liverpool looked at their most dangerous.
It was a raw partnership, but one which Rodgers must persevere with in terms of his tactical layout. Each of Ings, Roberto Firmino, Divock Origi and the returning Daniel Sturridge could benefit from Benteke's aerial prowess and creative ability if deployed in a forward two.
This approach would allow Coutinho more space to orchestrate, with the Brazilian not relied on to both create plays from midfield and support Benteke in attack.
However, this would not be the absolute solution to Benteke's current isolation.
Provide More Width and Support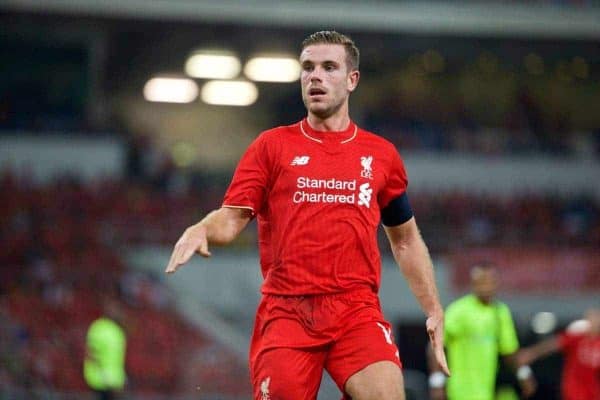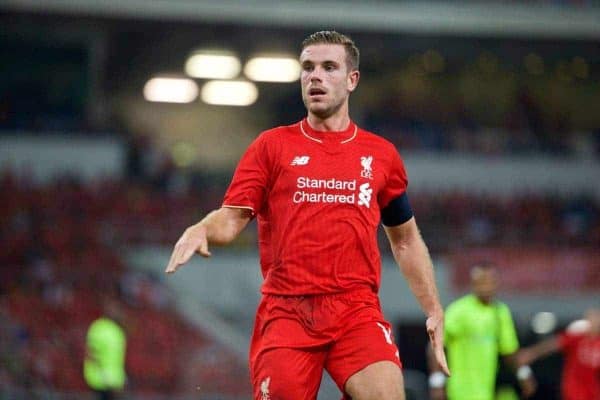 "There's no point going to a club where they don't cross the ball," came Tim Sherwood's warning prior to Benteke's move from Villa to Liverpool, prompting widespread fears that Rodgers was throwing money at a square peg—and, given the striker's previous in a Villans shirt, these weren't unfounded.
While Benteke's retort of "I can play with my feet, too," has proven to be accurate in his short time on Merseyside, there is a kernel of truth in Sherwood's words.
In the first four games of the season, Liverpool have averaged the least amount of crosses per game in the Premier League.
Benteke has scored just one goal, that coming from a Jordan Henderson cross.
This is too small a sample size to make a sweeping judgment, but with Benteke worryingly isolated at times this season, it would be wise for Rodgers to reconsider his approach.
Liverpool average positions in the last three games. Lack of width a growing problem? #LFC pic.twitter.com/uNttrvzoMC

— Jack Lusby (@jacklusby_) September 5, 2015
As well as working on Benteke's partnership with Coutinho and deploying him alongside a strike partner, Rodgers must look to service his £32.5 million man from wide areas.
These stipulations suggest that a change in system may be required.
So far in 2015/16, Liverpool's two most effective crossers of the ball have proven to be Henderson and James Milner, with both midfielders averaging 1.3 accurate crosses per 90 minutes.
However, with the English pair predominantly utilised as a midfield two in Rodgers' favoured 4-2-3-1 system this season, neither are able to regularly service Benteke from wide.

In order to combat this, and accommodate Coutinho and one of Sturridge, Ings and Firmino, Rodgers should look to employ a 4-4-2 diamond formation.
With Milner and Henderson both possessing the energy and tactical intelligence to operate on the flanks of the diamond, this would allow them to drive forward into wide areas and provide crosses for Benteke when required, and support Coutinho in the inside areas, too.
Having earmarked Emre Can as a deep-lying "controlling midfielder," Rodgers would see his formation completed by having the German stationed behind Milner and Henderson.
A switch to a more suitable formation such as the 4-4-2 diamond should see Liverpool get the best out of Benteke this season.