With Brendan Rodgers now a former Liverpool manager, we take a look at how he compares to his predecessors in the Premier League era.

Rodgers was in charge at Anfield for three years and four months, but a succession of poor performances and a sign of nothing much changing have proved to be the Ulsterman's downfall.
The 42-year-old did plenty of good things during his time on Merseyside, most notably almost winning the league in 2013/14, but there were always numerous errors along the way.
Rodgers was the Reds' seventh manager since the Premier League's inception in 1992, and there is always debate as to who the best and worst have been in the Anfield hot-seat.
Here is a look at how they compare.
Transfers

[table id=119 /]
It's fair to say that Rodgers didn't exactly excel in the transfer market, and the above table shows that he has a higher net spend than any Liverpool manager over the past 23 years.
Despite receiving over £100million combined for Luis Suarez and Raheem Sterling, he still managed to spend comfortably more than he received.
In truth, Daniel Sturridge and Philippe Coutinho can only really be deemed genuinely top class purchases during Rodgers' time in charge; a fairly damning statement considering he signed 31 players.
The likes of Mamadou Sakho, Alberto Moreno, Adam Lallana, Christian Benteke and others could well prove to be long-term success stories, but that is no given.

Roy Hodgson is the only Reds boss to have a positive net spend, but the calibre of players he brought in during his very short reign were nothing short of abysmal.
The statistics also show that Gerard Houllier, Rafa Benitez and Kenny Dalglish were certainly far from perfect in the transfer market either, despite their respective qualities as coaches.
Both signed big-money names who turned out to be flops, with El Hadji Diouf, Alberto Aquilani, Stewart Downing and Andy Carroll just some of the proof of that.

[table id=120 /]
While Rodgers has received plenty of criticism for his supposedly disastrous reign, the table shows that only Rafa Benitez has a superior 'points per game' record.
Some may point to the form of Luis Suarez in 2013/14 and say that his performances helped Rodgers' statistics look better than they deserve, but that would be unfair.
The former Swansea manager was still the man who got the Reds playing some of their most expansive football since the 1980s, and he brought out the best in several key players.

At the end of the day, Dalglish had Suarez at his disposal too, didn't he? Surely the legendary Scot should have finished higher than eighth with Suarez in the side if Liverpool were that dependant on him.
Similarly, Benitez isn't ridiculed for his huge dependance on Steven Gerrard when it came to winning the Champions League and FA Cup. The former skipper was just as influential as Suarez at times.
Gerard Houllier and Roy Evans both remain hugely popular members on Merseyside to this day, and came close to winning the league during their respective spells in charge. Neither has a better record than Rodgers though.
The Northern Irishman was far from perfect, but some perspective is definitely needed.
Cup competitions

[table id=121 /]
This is certainly an area where Rodgers must be deemed a failure as Liverpool manager.
There were countless insipid displays in cup competitions, with the woeful performance against Aston Villa in last season's FA Cup semi-final a standout in that respect.
Rodgers' decision to play a weakened side away to Real Madrid in late 2014 was bordering on unforgivable, and Liverpool's entire 2014/15 Champions League campaign was shocking from start to finish.
People will always bring up the fact that Rodgers never won a trophy at Anfield, and in truth, he never really came that close. That will forever work against him.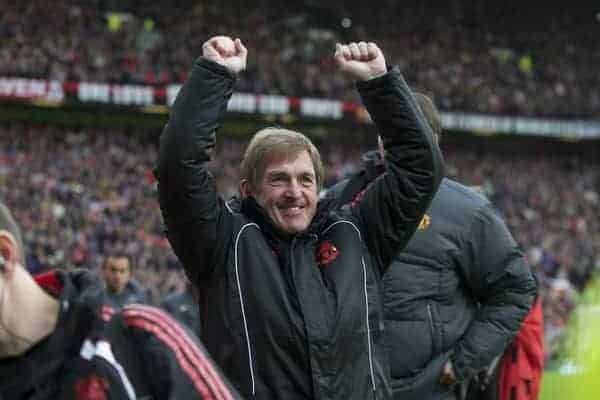 Dalglish may have struggled in the league in his second spell in charge of Liverpool, but to reach both the FA Cup and League Cup final in 2012 was a terrific effort.
Benitez and Houllier were both excellent cup managers too, with Benitez, in particular, turning the Reds into one of the most respective sides in Europe during his tenure.
Even Hodgson was more capable of getting a result in European matches, with Rodgers' naive tactics highlighted time and time again.
Conclusion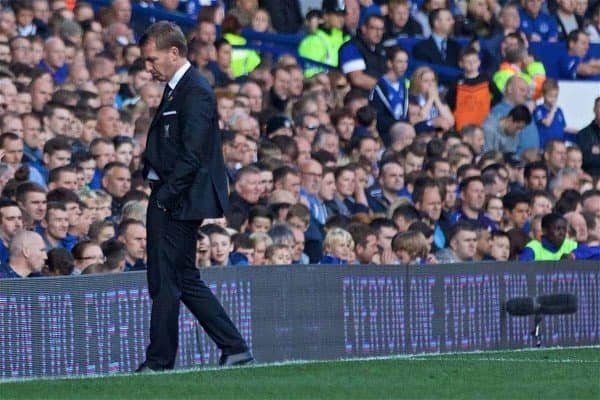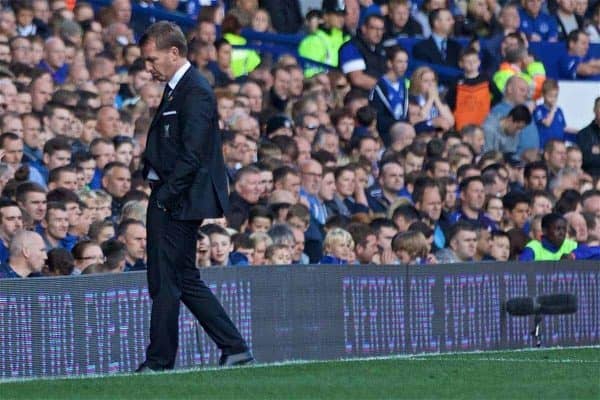 Once the dust settles and a new manager is appointed, it will all become a little easier to properly judge how good or bad Rodgers was at Liverpool.
The above information shows that some of his detractors have clearly gone overboard in their relentless criticism of him.
To have enjoyed a higher win percentage in the league than Houllier, Evans and Dalglish should not be sniffed at, but his record in cup competitions leaves a lot to be desired.
There is probably a middle ground somewhere where Rodgers lies.

He is not the clueless imbecile that some have made out in the last year or so, but he is also not the genius that he seems to think he is.
The bottom line is that he is someone who clearly loved being in charge at Liverpool, and understood just how much the club means to the fans.
There were good times and bad times, but he should walk away proudly knowing he gave us some moments we will treasure for the rest of our lives.
[interaction id="561188cfc70ac51c03cecb1b"]
* All stats via LFCHistory.net