Jürgen Klopp has urged Liverpool supporters not to expect miracles in his early days in charge, pleading for time to improve.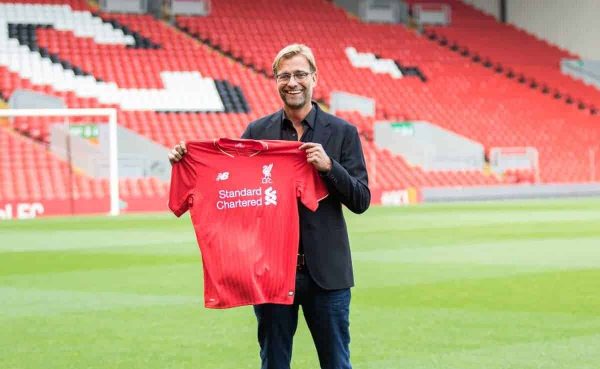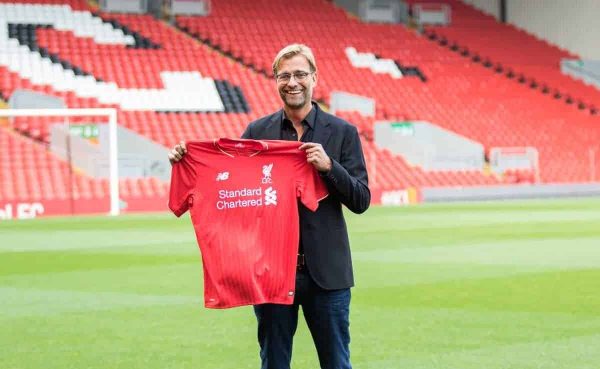 Speaking to reporters after his unveiling as Liverpool manager on Friday, Klopp confronted the heightened expectation surrounding his appointment, saying "I don't walk on water."
The German has drawn widespread acclaim since taking over on Merseyside, but he believes this pressure is unhelpful.
"Expectations are important in life," he told Tim Rich of the Independent.
"After all this hype, we can cool down and talk about football. But expectations are one of the most important things we have to talk about.
"Liverpool fans have been waiting for so many years that I can understand they are losing patience, but it doesn't work like that.
"Some things will change, because I am different to other managers, but we cannot change the whole world in one day.
"I don't want to use my three-year contract as an excuse and after that three years say, 'Well, now we can rise up'.
'No, I want to change as many things as soon as possible, but it is really important that we are patient enough to be successful."
Klopp's words draw a parallel with the pitfalls of Brendan Rodgers' Merseyside reign, with his first three years in charge resulting in another transition season this time out.
But while the 48-year-old is regularly painted as the anti-Rodgers—a proven, world-class manager capable of challenging at the top level—his biblical reference stresses the need for a level playing field.
"If you make me out to be Jesus and the next day you say he can't walk on water, there is a problem," he continued.
"I can't walk on water. I dive."
One of the key expectations is that Klopp will employ the fast-moving, hyper-effective attacking football that saw him make his name at Borussia Dortmund.
But his hint towards a patient approach suggests that this may not be the case in the initial stages of his tenure.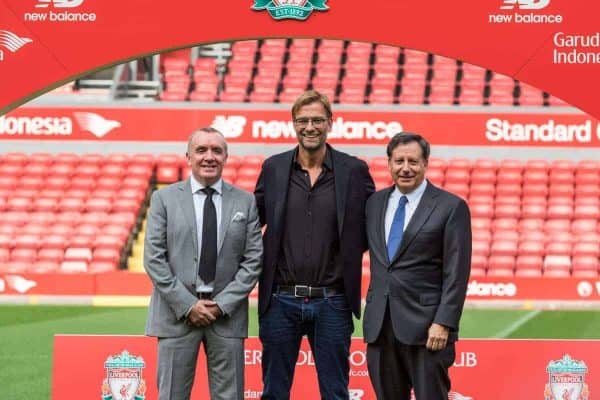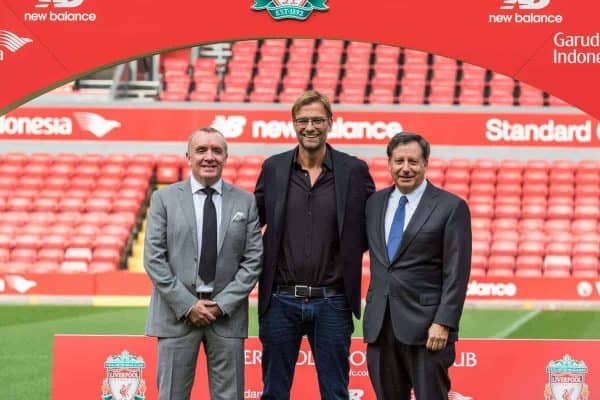 While Klopp has praised the quality throughout the Liverpool squad, there are clear concerns over whether some players will adapt to his demands.
Supporters must be realistic about Liverpool's chances this season, and while Klopp told the Independent's Simon Hughes that his gegenpressing philosophy "is not a proposal, it is law," this will take time to implement.
"I'm only interested in [receiving] 100 percent off each player," he continued.
This can extend to the Anfield faithful: give Klopp 100 percent, and improvement will come in time.
[interaction id="5615387fc70ac51c03e8a139″]