Liverpool manager Jürgen Klopp has no plans to poach any of his former players from Borussia Dortmund and insists he is not interested in what money is available in the January transfer window.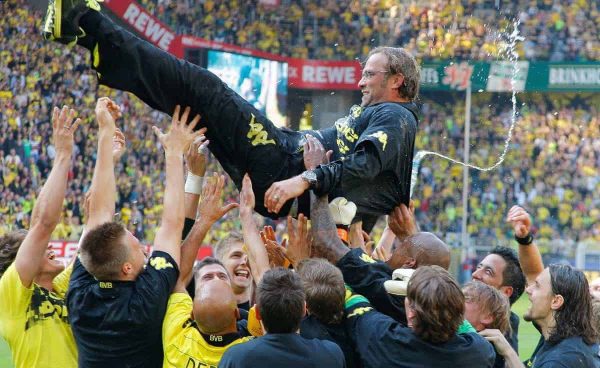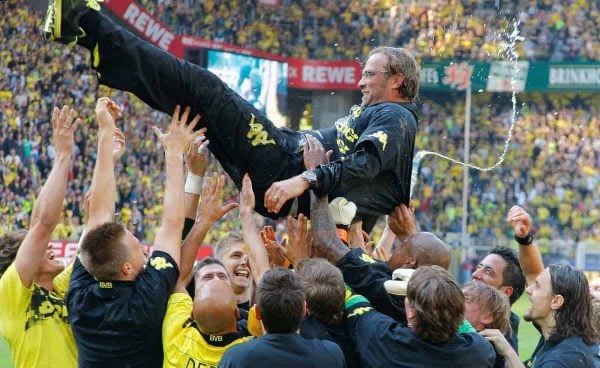 The German has reiterated his desire to work with the squad he has inherited from predecessor Brendan Rodgers – most of whom he has not met as they are on international duty.
Unsurprisingly he has been linked with many of the stars who were part of his success at Dortmund but played down the chances of making moves for the likes of Mats Hummels, Neven Subotic, Ilkay Gundogan and Marco Reus.
Asked about raiding his previous club he told German newspaper Bild: "That's not my intention at all."
On Friday at the press conference to officially present him as the new manager Klopp spoke in glowing terms of his current squad and how he felt they were capable of performing at a higher level.
The 48-year-old spent part of the weekend at the club's academy watching the under-18s' victory over Stoke and arrived at the first-team's Melwood training ground on Monday morning to take his first session with the players available to him.
That is what he will concentrate on in the near future and has not explored what money will be available to him for the January transfer window after Rodgers spent almost £80 million in the summer and close to £300 million during just over three years in charge.
"I'm not interested in that," he added.
"It's already October and I don't even know how many matches there are until winter.
"But there are a few and so we'll be looking at our own players first."
Klopp has cautioned against expecting any noticeable dramatic improvement in his first match in charge when he takes the team to Tottenham on Saturday, mainly because of the time he has available with all his players.
However, that has not prevented expectation among fans going through the roof since he was confirmed as manager.
Klopp insists no targets have been imposed for him apart from to rediscover what was lost in the last 18 months under Rodgers.
"I had a long conversation with the owner (John Henry) and the aim is simply to play football with an identity," he said.
"I have no idea why the hype is so big. Lots of German coaches have been successful but not many come here. This is a big challenge for me and my coaching team.
"Liverpool have had a period without success and changed managers a lot. Now the hope is for miracles but progress takes time."
Klopp charmed and entertained in his press conference, declaring himself 'the Normal One' after he was asked about Jose Mourinho's quip about being 'a Special One' when he first arrived in England.
The German refused to say whether the Chelsea manager had been in touch but insists his remark was far from pre-planned.
"No, but I haven't given any thought to such things," said Klopp, who revealed despite his good grasp of English he was taking further lessons to ensure he can get his message across to the players.
"I was asked about it and it took me off-guard. Sometimes it's better to keep your mouth shut, but in a press conference it's pretty difficult."