Germany manager Joachim Low is the latest high-profile name to endorse Jurgen Klopp's likely appointment as Liverpool manager.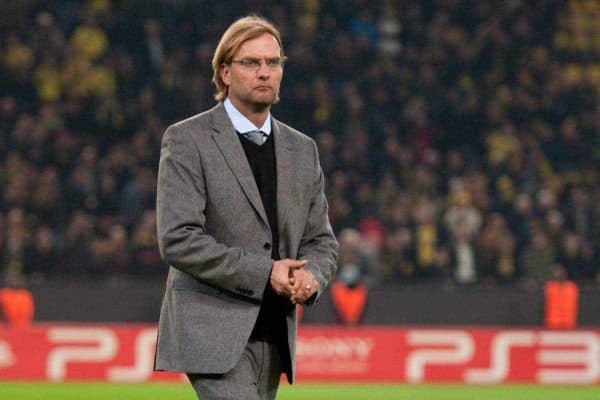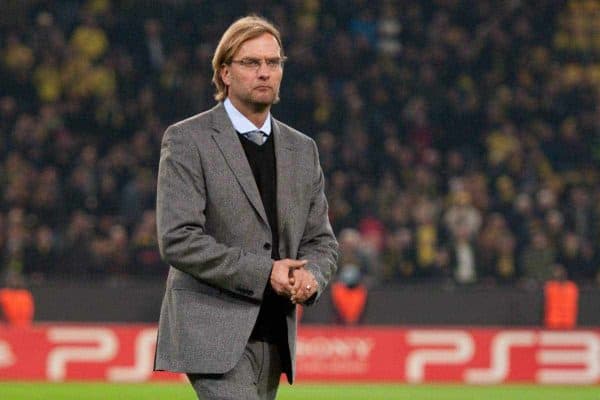 Klopp has received unanimous backing after it emerged that he is Fenway Sport Group's key candidate to replace the departed Brendan Rodgers at Liverpool, and Low believes he would be a "good fit."
Speaking ahead of Germany's European qualifiers this week, Low praised Klopp's work at Borussia Dortmund.
"I think there are strong parallels between Dortmund and Liverpool with the passion and size of their support," he said.
"I think it is a good fit.
"I'm not party to the negotiations between Liverpool and Mr Klopp so I don't know how they are progressing, but if an agreement can be reached it will be good for both.
"Mr Klopp, if you look back, was fantastically successful, exceptionally successful at Dortmund. He unleashed a lot of emotion in Dortmund supporters and [he can do the same for Liverpool.]"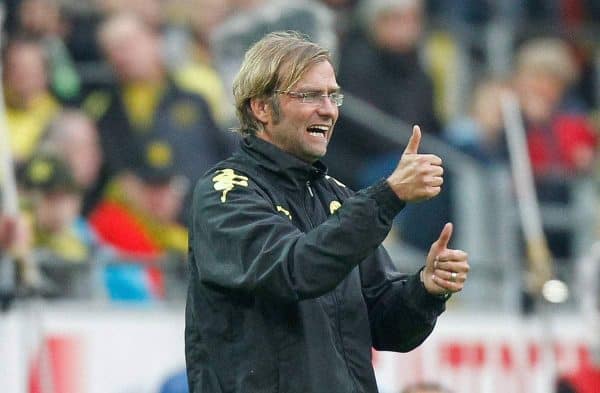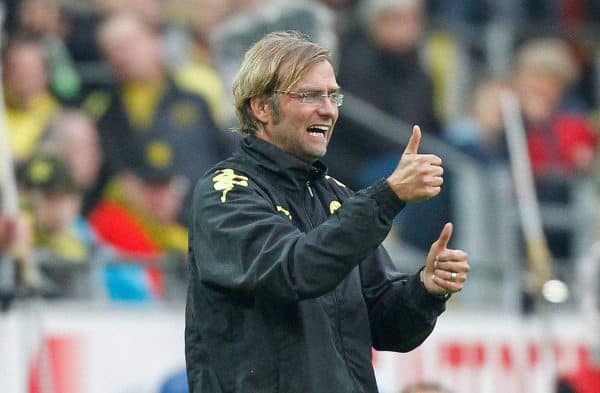 Klopp helped Dortmund to successive Bundesliga titles in 2010/11 and 2011/12, as well competing in the Champions League final in 2013.
One of the German's key players at Dortmund was Mats Hummels, and the centre-back said he would be a "fantastic addition to any side."
"There is no doubt he is a fantastic coach, a great coach," Hummels explained.
"When people put their minds to the question about what he is going to do post Dortmund, then clubs Liverpool had to enter the frame.
"He lives, breaths and thinks football day after day.
"He is a fantastic addition to any side and I will certainly keep my fingers crossed for the next step in his career."
As Liverpool close on the appointment of Klopp, there is a feeling of unanimous respect for the 48-year-old in European football.
FSG will be pleased they are securing a manager of the highest calibre.
[interaction id="5615387fc70ac51c03e8a139″]