With Jurgen Klopp set to become Liverpool's new manager this month, the German could return to sign players from his former club, Borussia Dortmund.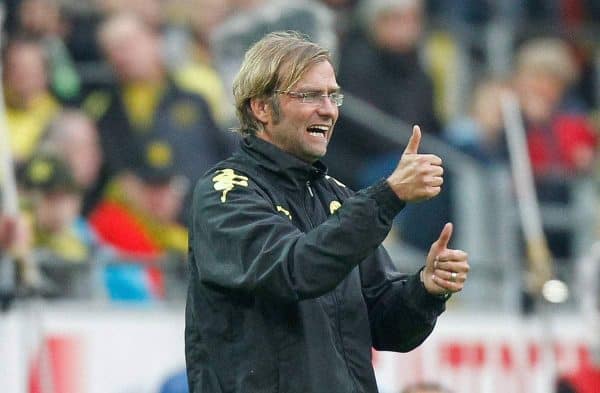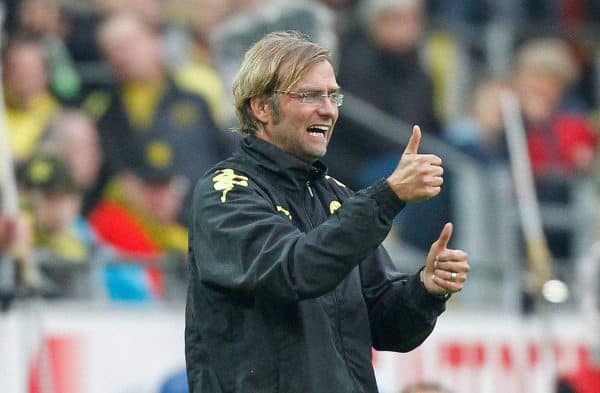 If, as expected, Klopp is named Liverpool manager this week, it is likely that he will turn to Dortmund as he draws up possible transfer targets.
That is according to German football writer Raphael Honigstein, who spoke to talkSPORT.
"Of course he will try and there may be a few players who aren't playing at the moment who can see themselves in the Premier League and will be tempted," Honigstein claimed.
Goalkeeper Roman Weidenfeller, centre-back Neven Subotic, right-back Lukasz Piszczek and defensive midfielder Sven Bender could all be available after seeing their first-team prospects decrease following Klopp's departure this summer.
Meanwhile, key players under the 48-year-old, such as Ilkay Gundogan and Henrikh Mkhitaryan, would be dream targets—though they are unlikely to make the move to Anfield.
[quote_box_right]Most Bundesliga Appearances for Dortmund, 2014/15
Pierre-Emerick Aubameyang – 33 apps
Henrikh Mkhitaryan – 28 apps
Neven Subotic – 28 apps
Shinji Kagawa – 28 apps
Roman Weidenfeller – 25 apps[/quote_box_right]
However, while Klopp will be involved in the Reds' transfer process if he joins, Honigstein says he is unlikely to play a major role.
"He's a coach first and foremost," he said.
"The transfer committee sounds bad but the system itself is one that he's fairly comfortable with.
"He needs somebody who [brings in players] for him and he needs to trust these guys to be clever and smart enough to bring in the best players.
"90 percent of the players at Borussia Dortmund weren't signed by Klopp—but they weren't signed against his wishes either."
With the committee setup set to endure on Merseyside, the onus is on finding the right approach to work alongside Klopp.
Though he may not be involved with much of the process, his links to the German market could prove hugely important.