Italian coach Carlo Ancelotti says he did not speak to Liverpool regarding the managerial vacancy after Brendan Rodgers left the club.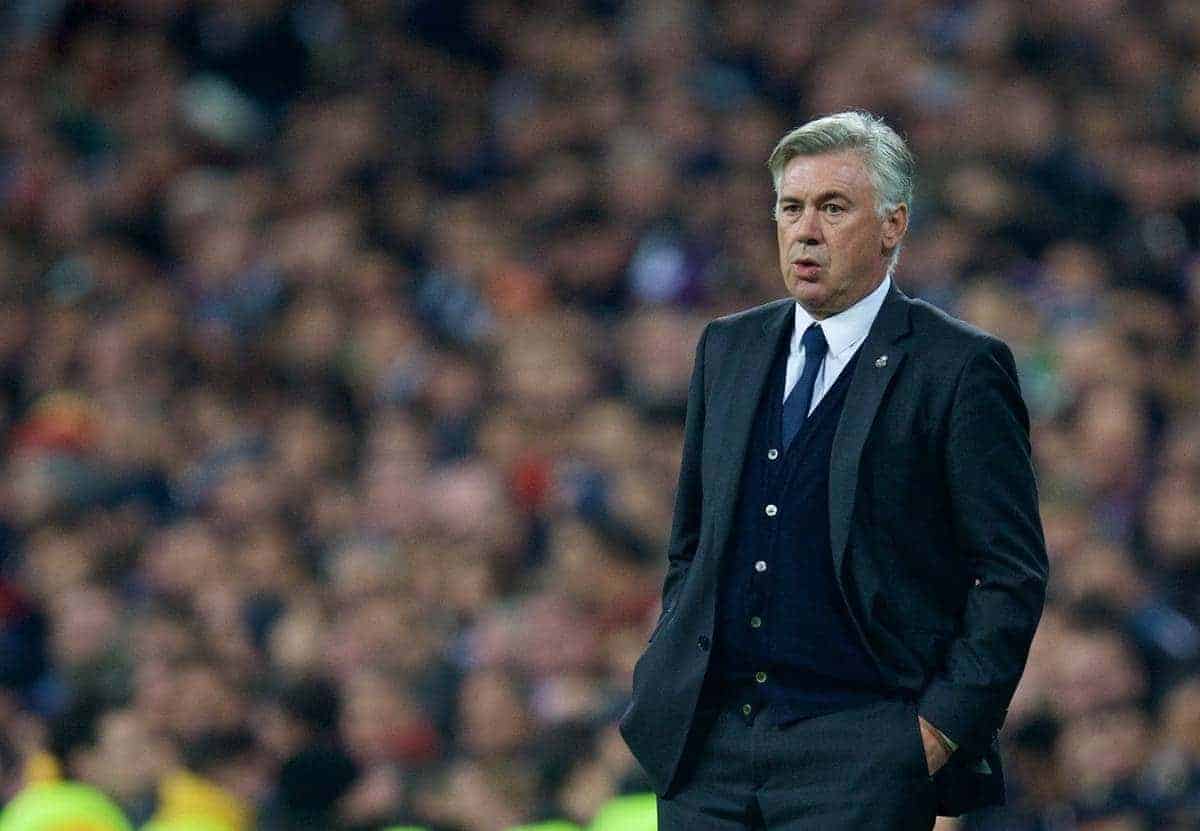 Ancelotti and Jurgen Klopp were the frontrunners for the job when Rodgers was sacked last month, with the latter appointed in the role during the last international break.
In an interview with the Daily Mail, Ancelotti says he was not approached about the job.
"I did not speak with them. If I spoke with them I can say "yes", but no, I did not.'"
Speaking about Liverpool's squad, he said: "I think Liverpool are a good team. They have some really good young players — Coutinho, Firmino, Benteke. If they can find an experienced player like Gerrard or Carragher — an example to the squad — I think they can be really competitive."
The former AC Milan and Chelsea manager admits he would like to return to management in England, but when asked further about the Liverpool job – whether his advisers perhaps met with LFC, he says "No.
"They made the right appointment in Klopp. He is a good manager. With the best managers you see their identity in their team. Klopp's Dortmund team had a very strong identity."
Of course, Ancelotti is hardly likely to come out and say 'oh yes, we talked at length then they overlooked me for someone else."
Contrary to what's being reported elsewhere, what's clear is that Ancelotti does not say he would have taken the job had it been offered to him – even if he does admit he would like to return to the Premier League.