The January transfer window is typically deemed a hazardous month for business, but precedent shows that isn't the case for Liverpool.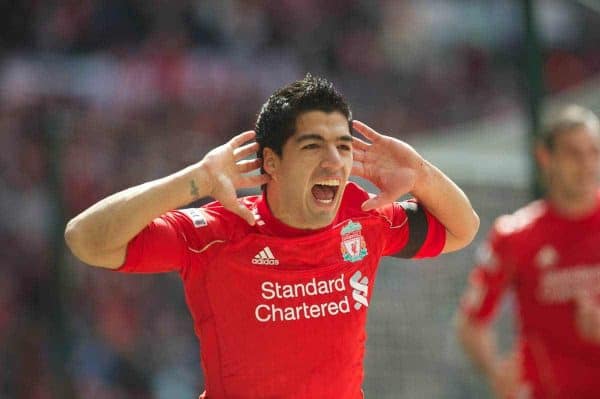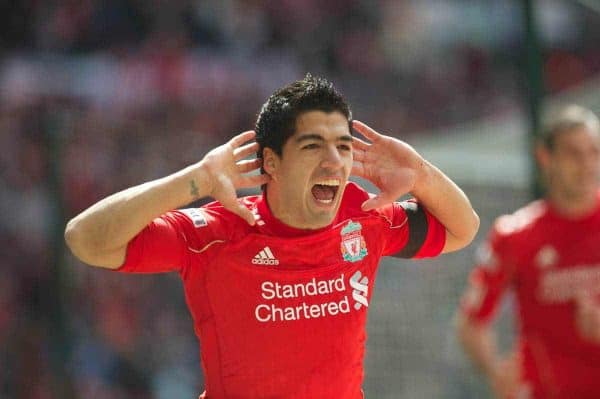 English football is enamoured with the January transfer window.
Whether it's the baying red tops or the yellow ties of Sky Sports, rumours are perpetuated and the weaknesses of Premier League sides are flaunted ad nauseum.
This hysteria often manages to seep through into the managerial consensus, with Premier League sides spending £130 million in the winter window alone this year.
But while the money keeps pouring out of the coffers at Chelsea, Manchester City and Co., the highbrow stance remains the same: that the January transfer window is supposedly a poor time to buy players.
However, is this really the case? Assessing Liverpool's transfer success suggests otherwise.
The Theory

"Eventually, he will make big changes but I think in January it's always difficult to make those kinds of changes," Jamie Carragher told the Evening Standard this month, prefacing Jurgen Klopp's first transfer window as Liverpool manager.
"Now and again you see signings coming in January who make a big difference – Luis Suarez was huge for Liverpool. Daniel Agger came in January too and he did really well, but it's not normally a time when you get the best players on offer.
"I imagine the changes [Klopp] will look to make and want to implement will come more in the summer."
Carragher's sentiment is that, while the odd gem will pop up in the January market, implementing major changes midway through a season is either wholly detrimental, or impossible to achieve.
Largely, this is due to one of three notions:
The best players are not available in January, as the summer is a better time to move.
If these players are available, they are on the market for an inflated price, due to the supposed dearth of quality elsewhere.
If wholesale changes are made, it is impossible for new additions to quickly adjust to a new squad.
This is a reasonable sentiment, with high-profile, high-risk signings such as Wilfried Bony (Manchester City £28m), Victor Valdes (Manchester United, free), and Andrej Kramaric (Leicester City, £9m) in the Premier League this year, and Seydou Doumbia's £10 million move from CSKA Moscow to Roma, proving that on the surface Carragher's assessment is correct.
City arguably overpaid on Bony, Valdes now represents something of a knee-jerk signing and Kramaric has made just 14 league appearances in 10 months, while Doumbia spent just six months in Rome before rejoining CSKA on loan this summer, after failing to establish himself in Serie A.
The eye-popping figures that flood Sky Sports News banners throughout the sickeningly fabled transfer deadline day gives credence to Carragher's argument.
But examine the successes of the Premier League's January signings, and the window proves to be a useful venture for many clubs.
January Transfers

Liverpool supporters will be fully aware by now that, despite a manager's best-laid plans during the off-season, by January a squad can be glaringly short in one or two major areas.
The winter transfer window, introduced in 2003 to counter the hawking of player's agents and assuage the negative effects of dissatisfied talent, gives clubs an opportunity to address this.
Perhaps the most salient example comes from the very first January transfer window.
[quote_box_right]January Transfer Bargains
Dave Kitson
Cambridge United > Reading, 2004 – £150k
Mikel Arteta
Real Sociedad > Everton, 2005 – Loan
Chris Samba
Hertha Berlin > Blackburn Rovers, 2007 – £450k
Clint Dempsey
Seattle Sounders > Fulham, 2007 – £2m
Brede Hangeland
FC Copenhagen > Fulham, 2008 – £2.5m
Ryan Shawcross
Manchester United > Stoke City, 2008 – £1m
Jack Wilshere
Arsenal > Bolton Wanderers, 2010 – Loan
Daniel Sturridge
Chelsea > Bolton Wanderers, 2011 – Loan
[/quote_box_right]
With Birmingham City battling against relegation in 2002/03, manager Steve Bruce turned to the transfer market to recruit World Cup winner and former AC Milan and Barcelona forward Christophe Dugarry on loan from Bordeaux.
Dugarry started his spell in Birmingham slowly, but went on to score five goals in four games towards the end of the campaign to lift the Blues to a 13th-placed finish.
Signing Dugarry gave Bruce the opportunity to rejuvenate a side doomed for relegation, and this set a precedent for clubs in winters to come.
The January transfer window is not necessarily limited to minor tweaks at smaller clubs, however.
Sir Alex Ferguson bolstered his United defence significantly in 2006 with the signings of Patrice Evra (Monaco, £5.5m) and Nemanja Vidic (Spartak Moscow, £7m), Chelsea managed similar by signing Branislav Ivanovic (Lokomotiv Moscow, £9m) in 2008, while City addressed their hit-and-miss front line with the addition of Edin Dzeko (Wolfsburg, £27m) in 2011.
Elsewhere, studying Liverpool's January transfer activity since it's introduction in 2003 highlights many successes and very few high-profile failures:
Fernando Morientes (Real Madrid, £6.3m, 2005) – MISS
Daniel Agger (Brondby, £5.8m, 2006) – HIT
Alvaro Arbeloa (Deportivo, £2.5m, 2007) – HIT
Martin Skrtel (Zenit, £6.5m, 2008) – HIT
Javier Mascherano (West Ham, £17m, 2008) – HIT
Maxi Rodriguez (Atletico, free, 2010) – HIT
Luis Suarez (Ajax, £23m, 2011) – HIT
Andy Carroll (Newcastle, £35m, 2011 – MISS
Daniel Sturridge (Chelsea, £12m, 2013 – HIT
Philippe Coutinho (Inter, £8.5m, 2013 – HIT
In fact, the success of Liverpool's business in the January transfer window highlights the correct approach.
The Correct Approach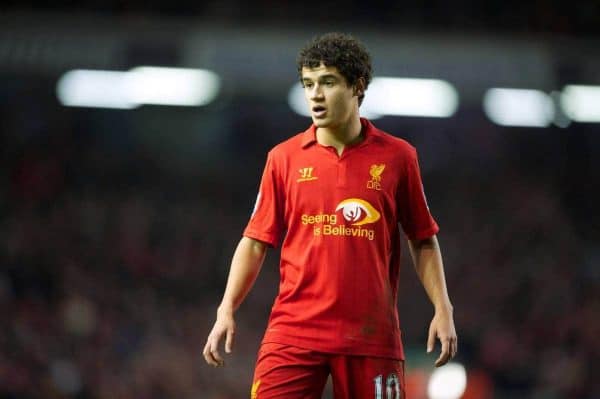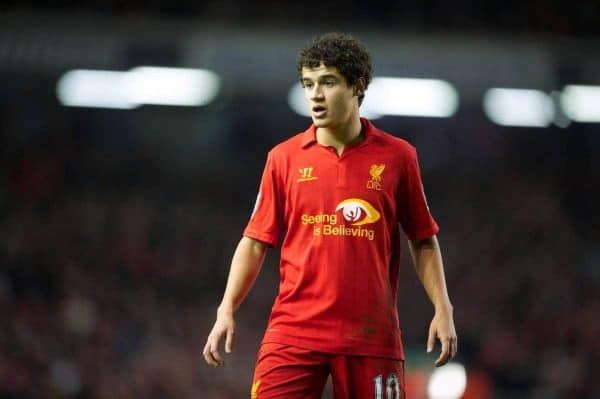 Carragher could be right to reference an exploitative Premier League market in his criticism of the January transfer window, with his experience of Andy Carroll's failure on Merseyside perfectly underscoring the pitfalls of desperate business in the mid-season.
But factoring in the biggest deals the Reds have sanctioned since the window's introduction in 2003, winter largely represents an excellent time to add to the squad.
Daniel Agger went on to captain the club, spending eight years at Anfield, Martin Skrtel remains a first-team regular seven years after his arrival and Maxi Rodriguez is one of the bargain signings of the decade for the club.
Both Javier Mascherano and Luis Suarez developed into world-class players at Anfield, with both contributing significantly to the club's success on the field and in the boardroom.
Perhaps most perfectly highlighting the benefits of the January transfer window, however, are Philippe Coutinho and Daniel Sturridge, who joined the club for a combined £20.5 million in 2013 and are now two of the best players in the Premier League.

Crucially, when assessing the best signings of the January transfer window, it is important to note that few high-profile acquisitions pay off.
This reinforces the notion that January can represent an inflated market, but with the careful forward planning that six months of watching your side in action can provide, managers should be able to find quality and value in January.
Pape Souare, Jack Cork, Scott Sinclair, Gabriel Paulista, Kyle Naughton, Jermain Defoe, Carles Gil and Philipp Wollscheid all joined or moved between Premier League clubs in January this year, and now all play a key role at their respective clubs.
The January transfer window may not allow a player the month's transition that the summer can provide, but it is clear that signing players at this point can be beneficial.
It can give sides an important edge as they look to mount a top-four push, or stabilise the ranks in the midst of a relegation battle; it can allow Klopp the one or two alterations that can propel his side up the table.
As ever, clubs must be shrewder and more thorough in this footballing landscape.
But January is a hugely important window of opportunity when it comes to recruitment.
[interaction id="564cb849b8db3ddc5e4061f7″]