Alex Malone outlines the numerous reasons why Jurgen Klopp has us believing again, and why a top four finish is achievable with the new manager in charge.

When the computer spat out the fixture list prior to the start of the season, we were handed the most horrendous opening seven away games imaginable; Stoke, Arsenal, Man United, Everton, Spurs, Chelsea and Man City in succession is as difficult a run of successive away games as it is possible to get.
If you'd have offered me then, that with six of these fixtures completed, we'd have lost only one of them and were a mere four points off fourth place, I'd have bitten your hand off. If you'd also offered me Jurgen Klopp as our manager, I'd have bitten your other hand off, and more than likely both feet too.
So here we are, with all of the above now a reality. Klopp, with a hugely convincing win at Stamford Bridge, has just become the first Liverpool FC manager since the greatest manager of all time – Sir Bob Paisley – to remain undefeated in his first five games in charge.
But it's not just remaining undefeated that has got our collective pulses on overdrive, it's the WAY we've remained undefeated. For the first time in several years (and several managers) we have a back five that looks like a proper back five – and these are the same players who were so utterly shambolic under Brendan Rodgers' watch.
I mentioned in a previous article that under Rodgers we conceded an average of 1.3 goals per game. I know its early days, but after five games under Klopp, we have conceded only three times – 0.6 goals per game.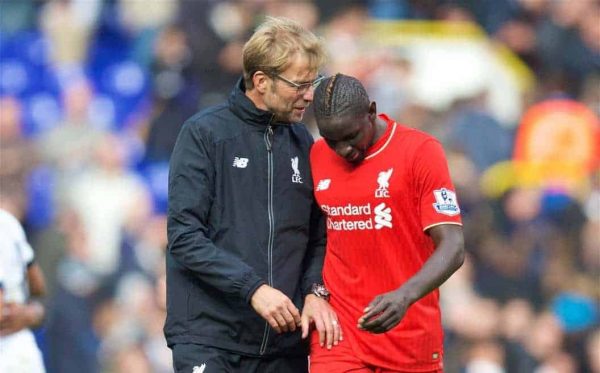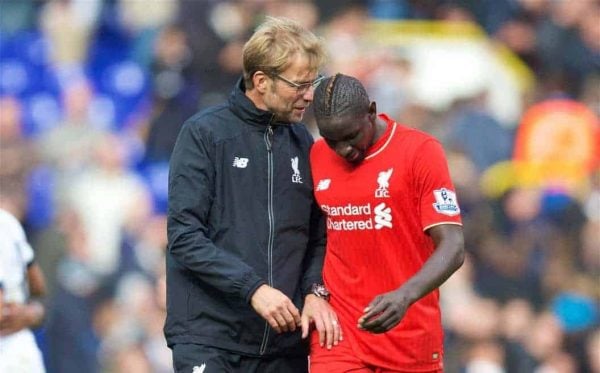 He's already instilled the mentality in to the whole team that you defend from the front. The pressing, the harassing, the desire to win that ball back in areas of the pitch 50, 60, 70 yards from the Liverpool goal means that the hopelessly exposed defence suddenly has several layers of protection ahead of it.
He's also employed that one most basic and simple of tactics – consistency. Same back line, same five players, week in, week out. No back and forth from a back three to a back four. No midfielders as full backs, no forwards as wing backs. Oh, and Sakho on the pitch, not the bench.
At the other end of the field we have scored three goals in a game for only the second time this season and for the first time in any away game in 2015.
It's only the second time in 16 games we have scored more than one and the first time we've scored more than two goals away from home since Feb 22nd at Southampton.
Coincidence? Of course not – if you play, press and harass the opposition closer to their goal, you get more chances to score and there's less chance to be scored against. If you are also willing to knock a 70 yard pass to a top-class target man and have runners behind or around him, you've got more chance of scoring than taking 20-30 passes to reach the same player.

In addition, we banished another damning statistic and came back to win a game from a losing position for the first time in 11 months. We just beat one of the so-called 'top' teams (and I mean in terms of league position over the last decade) away from home at Klopp's first attempt. Rodgers managed it just once in his 17 attempts against City, United, Arsenal and Chelsea.
Klopp's impact has been nothing short of sensational. The team shape, the player's confidence, the organisation, drive, commitment and self-belief are there for everyone to see. He simply won't accept mediocrity, as James Milner found out after less than an hour yesterday. Throw your water bottle all you want James, but how about focusing on your failings instead of your feelings? Klopp won't tolerate sloppiness and poor decision making.
Man Management
How refreshing has it been to see every player reassigned to their rightful position on the field? Ibe as an impact winger looks re-born. He bagged himself an 'assist' and almost scored but for a deflection taking his effort just wide.
Can is visibly more comfortable now that his ludicrous time as a centre back and right back is over. His impact on the game is growing along with his self-confidence.
Firmino was used for his attacking prowess and creativity, and not as a makeshift wing back. How refreshing was it to see so many of Liverpool's most creative players on the same field at the same time, while being given the license and freedom to express that creativity.

Klopp has already shown too, that he isn't one for sentiment. 20-year-old Divock Origi was drafted in to the starting 11 out of necessity as all three main strikers were injured. It was a manager putting his faith in a young player, and a fantastic chance for the lad to make a splash. Unfortunately, inexperience meant that he wasn't able to make anything like the impact he would have liked and was disappointingly out of his depth.
Other managers might have persevered so as not to knock the lads confidence further, if not on the field, then surely a place on the bench? Not Klopp. He recognised it didn't work, so took the decisive step of not just leaving him out of the team, but also the squad.
It was a bold call while we have no other recognised strikers to call upon, but Klopp didn't care. He saw a player not (yet) up to the job so he used the place in the squad for someone else. Origi's time will come again if he's up to snuff, but he is now well aware of his manager's lofty expectations. A questionable call to some was unquestionably the right one.

The whole football world is taking notice. There is almost unanimous acceptance that this sleeping giant of a Liverpool team has been well and truly awoken from its slumbers. Only Harry Redknapp seems to disagree, which, when put in context with the other babbling nonsense he routinely spouts, is confirmation in itself.
Top Four Chance
Even the bookies, who make a fortune by not getting too much wrong, have us as rock solid fourth favourites to win the title, or put another way, solid favourites to make at least fourth place. We have odds of around 30/1 to win the league. Fifth favourites are Chelsea with odds of around 70/1. Spurs sixth at 100/1.
The only two teams I feel are very likely to finish above us are City and Arsenal. Both are in great form, both have a plethora of attacking options, and, importantly, both are eight points ahead of us right now. They also have goal differences of +17 and +13 which are head and shoulders above everyone else and testament to their dominance in many games. It's possible to catch them, but even the most optimistic of us would have to admit it's unlikely.

As for the rest, I fear absolutely no-one. History suggests that Leicester, West Ham and Southampton will finish in the lower half of the top 10 due to their limited squad strength. Spurs are decent, but don't have enough about them. As for Chelsea, no team has ever made top four having only 11 points from their opening 11 games. Given that they're in genuine free-fall, with a manager holding a one way ticket to the funny farm, and a back four Brendan Rodgers would be proud of, I just can't see it.
The only other team in the mix are those cuddly friends of ours from down the East Lancs. But have you watched them? They have made watching paint dry genuinely attractive. They've just achieved three successive 0-0 draws for only the second time since 1921 and only the third time in their history (and this recent run also included an added 30 mins extra time in the defeat by lower league Boro.)

Wayne Rooney now makes Silvain Distin look like Usain Bolt, and they have absolutely no other strikers.. oh, apart from the new Thierry Henry (or is it the new Federico Macheda?) who has quickly been worked out by Premier League defenders. Rooney, Martial and the rest of them have combined for a grand total of two shots on target in their last two league games – one of them a lame free kick. Their incomprehensible manager has taken two seasons to develop a team so absolutely dire to watch, it's fantastic to watch! If you have, like me, refused to watch them in the past, I urge you to reconsider.
So, back to us. Another thing that was so evident during the Chelsea game were the manic celebrations of the players. From Adam Lallana's finger pointing at the sliding Coutinho, to the crouching delirium of Ibe waiting to join the fray, to the chest-pounding, fist-pumping second-goal delight of Moreno, Lucas, Can, Firmino, Clyne and Sakho.

When the third goal went in, the manager's infectious, leaping, double-fisted celebration was almost outdone by Skrtel's attempt to vault in to the travelling Kop, and the entire team having a 30 second love-scrum with the fans.
Jurgen Klopp has heightened expectations to such an extent that we're all in danger of getting swept away on a wave of euphoria. But then again, why not? This is a team going places with a manager who has previously reached those places and conquered everyone and everything around him. He did it against all odds. The early signs are that he has the unshakeable self-belief, the determination and – most importantly – the ability, to do so again.
He has me, for one, believing too.