With Steven Gerrard returning to Merseyside during the MLS off-season, Jurgen Klopp has reiterated his desire to welcome him to Melwood.
The 35-year-old flew back to Liverpool this month after his new side, LA Galaxy, crashed out of the MLS playoffs following defeat to the Seattle Sounders.
Gerrard has met with Klopp following his return, with a provisional plan to utilise the club's Melwood training facilities in place.
But, speaking to reporters on Thursday afternoon, Klopp confirmed that the former Reds captain is yet to do so.
"He's on holiday, and that's good!" he explained.
"He's a really, really good person, it was good to see him. We spoke about many things.
"He doesn't want to play this week, he doesn't want to train this week.
"If he wants to train, he can.
"He can use – Melwood he has for about 500 years – that's no problem, then he'll go back to LA then train and play there."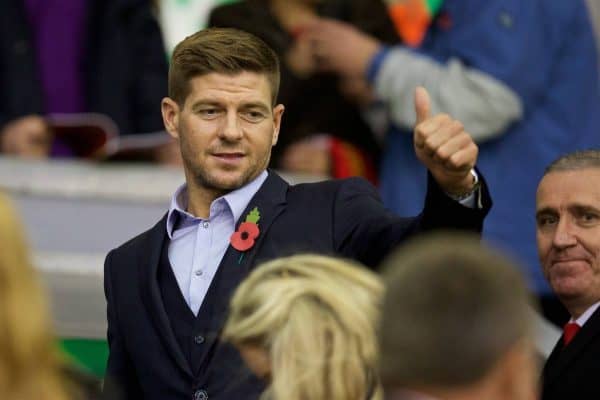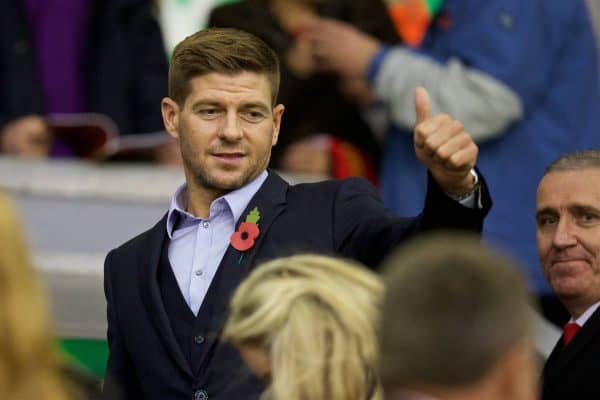 Though there was brief speculation that Gerrard could return to the club in a playing role, Klopp's continued emphasis on the midfielder continuing his career with the Galaxy suggests that this was not discussed when they met.
Gerrard spoke of his surprise at the demands of the MLS lifestyle following the end of the 2015 campaign, referencing "hurdles that I've had to face over the last three months that I wasn't aware of."
Both Gerrard and fellow England team-mate Frank Lampard, now of New York City FC, struggled to impose themselves in their first season in MLS.
Former Galaxy forward Landon Donovan believes the pair misjudged the quality of the league.
"Sometimes people have this impression that you can go there and it will be easy – people from the outside," he told the Guardian's Jamie Jackson.
"The players will tell you – and I think Steven has spoken about it openly – it's quite difficult.
"Not because there is more quality from Liverpool but it's difficult to travel and the pace of the game is fast.

"The Premier League is probably the fastest in the world but the pace [in the US] is faster than you realise.
"There are a lot of different issues so I think both of them will come back next year and be more prepared and make a much bigger impact."
With the top-level facilities of Melwood available to him during his winter break, Gerrard would be wise make use of them to ensure his return to MLS in 2016 proves a successful one.