James Milner believes Liverpool must "keep pushing" and find a winning mentality after last weekend's 2-1 defeat at home to Crystal Palace.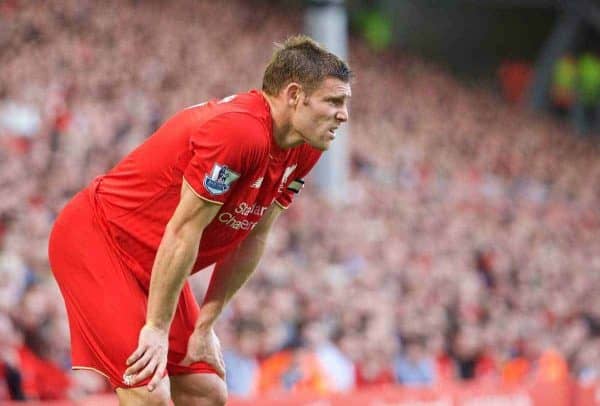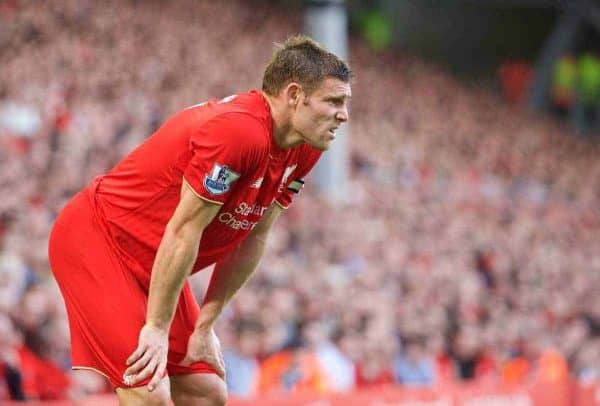 Milner has been slow to adapt to some of Jurgen Klopp's tactical demands, but the Reds' vice-captain cannot be faulted for his commitment.
This characteristic ensured the midfielder's success over a five-year spell with Manchester City, with the two-time Premier League champions adding a steeliness to their game during his spell at the Etihad Stadium.
As Milner and Liverpool look to grow under Klopp's management, he believes this is what the squad must find.
Falling to their first defeat of Klopp's tenure against Crystal Palace last weekend, Milner explained how Liverpool "need to keep pushing" to the last to secure victory.
"I think there have been times where we've got down on ourselves when the result hasn't been going our way towards the end of the game," he told Liverpool's official website.
"But we have to realise it can take 94 minutes to break a team down and keep going no matter what the score and no matter how we are playing."
The term "winning ugly" has become synonymous with the most successful sides in the Premier League, with Manchester United and Chelsea particularly effective employing a win-at-all-costs approach.

Liverpool must look to capture this, and pair it with the attractive, flair-based football that the club has become renowned for, to progress.
In the first seven games of Klopp's spell in charge, Milner has noted this inability to kill of games.
"We could have had the worst game ever but if you are still in the game in the last minute and if you keep pushing forward, you can get a goal and I think that comes from belief," he continued.
"Maybe times this season where we maybe have played well and had a number of shots – a silly amount of shots – and we haven't got the goal that we needed to get the three points and get the win.
"But we have to make sure that we don't let that hamper our attitude and our belief going into future games.
"Every game is different and no matter how the game is going, if you are still in it coming into the last minute you need to keep pushing and go for that goal."
The 29-year-old also recognised that he must continue to improve under Klopp, stressing a collective effort throughout a young squad.
Standing in as captain during Jordan Henderson's absence, Milner is keen to instil a belief with the Liverpool squad.
Improving his performances while wearing the armband will be the first step towards doing so.