Fans have long bemoaned Liverpool's disappointing corner taking and this season has seemed particularly poor delivery from set-pieces.

The Reds' inability to make the most of corners has been a long-term issue, hence an old LFC fanzine being called 'Another Wasted Corner', but this season without Steven Gerrard or Jordan Henderson to provide the deliveries it's been especially poor.
Liverpool have found the back of the net just twice from 93 corners in the Premier League (the Reds have won the most corners in the league so far this season). That's a fairly pathetic 3.2% rate.
However, league leaders Man City have a pretty similar record to LFC – they've scored three times from 87 corners (3.45%).
Goals scored from corners (2015/16 Premier League)
[table id=126 /]
Meanwhile, Man United may have failed in their efforts to date, but they have only won 55 corners in total; not far off half of Liverpool's.
Goals from corners can be absolutely priceless, with Chelsea's physical prowess in that area a large reason for their title success last season, and indeed LFC in 2013/14.
Although the Blues have only scored from one corner so far this season, several goals have been scored from free-kicks out wide, including Oscar at home to Swansea City, Kurt Zouma against Arsenal and Willian away to Newcastle.
Liverpool have not scored once from these set-piece positions, which again outlines how poor their delivery has been in general.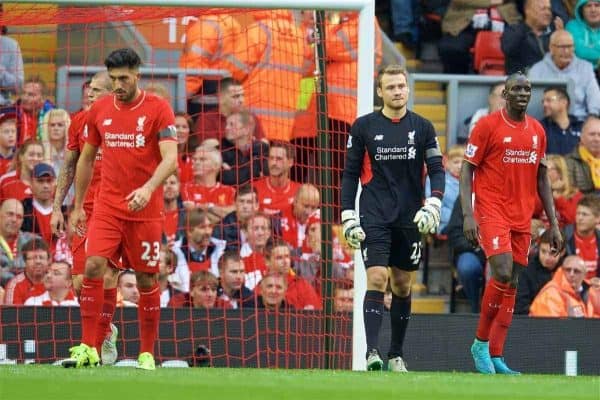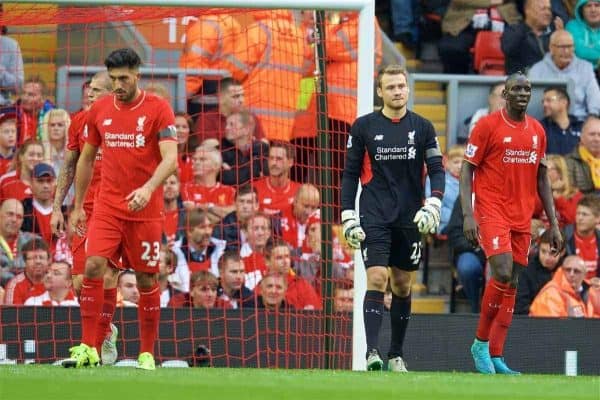 At the other end, conceding from corners has almost become Liverpool's trademark. This season they've conceded twice – from 59 corners (3.39%).
In addition, goals from Daley Blind and Sadio Made came from wide free-kicks.
City and United have both let in just one, from 53 (1.89%) and 41 (2.44%) conceded, respectively, while Arsenal are yet to surrender a single goal from corners.
Goals conceded from corners (2015/16 Premier League)
[table id=128 /]
It should be noted that the Gunners have conceded a couple of soft goals from free-kicks out wide, however, the most notable being a Petr Cech error against West Ham.
Only Chelsea have been worse at defending corners than Liverpool – three conceded from 69 (4.35%)- which could certainly be used as a reason for their struggles right now.
Those are fine margins, but by fine margins are successes determined.
Perhaps our perception is that we are worse at defending and attacking corners when we're actually just a little bit worse than the top sides?