It has been another week full of Liverpool-related talking points, and we take a look at how you've been voting on some of the current issues.

Sunday's 2-1 loss at home to Crystal Palace certainly wasn't an ideal way to head into yet another international break, with Jurgen Klopp experiencing his first defeat as Liverpool manager.
There has been much made of the result in recent days, and the trip to Man City a week on Saturday will be a big test of the Reds' top-four credentials.
The fanbase is currently far happier and united than it was during the end of Brendan Rodgers' tenure, but there are still plenty of varying opinions on matters relating to the team.
Here is a look at how you've been voting on some of this week's standout polls.
Sturridge IN

Much has been made of Daniel Sturridge's ongoing injury problems, with some supporters now growing visibly annoyed at the current situation.
Despite this, just over three-quarters (76%) of you still feel Liverpool should keep hold of the 26-year-old.
Sturridge's constant spells on the sidelines are certainly becoming worrying, but he is still too young, and too important, to let go of anytime in the near future.
Should his injury problems carry on showing no sign of ever going away, it may be something Klopp has to re-evaluate in the next 12 to 18 months.
'Steven Sims' in the comments:

The 2 brilliant goals against Villa when he was nowhere near match fit underlines just how good Studge is and what he can be for us.

Yes his long-term injuries from little knocks are frustrating to say the least, but he's only 26.
[interaction id="5644afb4f6c9d2ed1d42456d"]
Injuries key to Liverpool's struggles

It's fair to say that Liverpool aren't exactly have much luck with injuries at the moment, with Mamadou Sakho and Jordon Ibe joining the likes of Sturridge, Jordan Henderson, Danny Ings and Joe Gomez on the treatment table.
When asked what the major thing holding the Reds back currently is, 29 per cent of you felt it was injuries that are the main issue.
So unlucky with all of these injuries. This club really has an opportunity this season but injuries are really hampering us #LFC

— LFC Raleigh (@LFCRaleigh) November 9, 2015
Not far behind was a lack of ruthlessness and experience (24%), while others saw Sturridge's fitness and a lack of depth at centre-back as the biggest problem.
It could be argued that Liverpool have been hit by more key injuries than anyone else so far this season, and Klopp must be desperate to have a full-strength squad to choose from.
That feels like a long way off, sadly.
[interaction id="56424540737e4fee1d88c284″]
Coutinho Liverpool's key man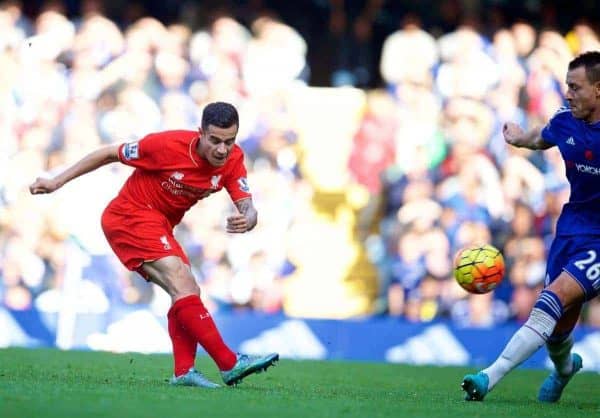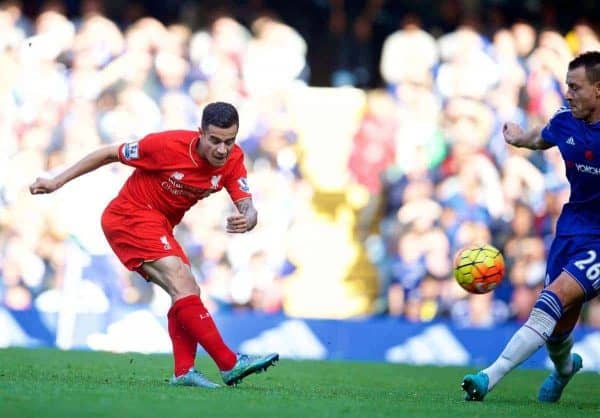 Philippe Coutinho has received plenty of criticism for his performances in 2015/16 to date, although three goals in his last two games suggests he is returning to somewhere near his best form.
The majority still clearly feel the 23-year-old is indispensable to Liverpool, with very nearly a third of you saying he should be the first player on Klopp's team-sheet.
https://twitter.com/RedRegista/status/664853151711936512
Sturridge picked up 27 per cent of the votes, which again highlights how important the fans feel he is, while Sakho and captain Henderson each received 19 per cent.
Coutinho is clearly the most talented footballer at Anfield, and someone who has rescued his side several times already this season. He would be an enormous miss if he were to pick up a long-term injury.
[interaction id="5641c12af6c9d2ed1d3ee0d7″]
Top-four there for the taking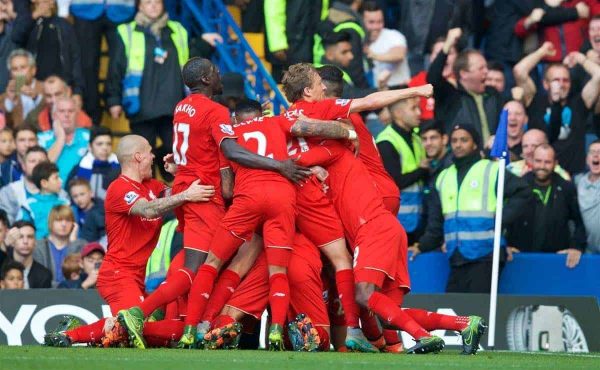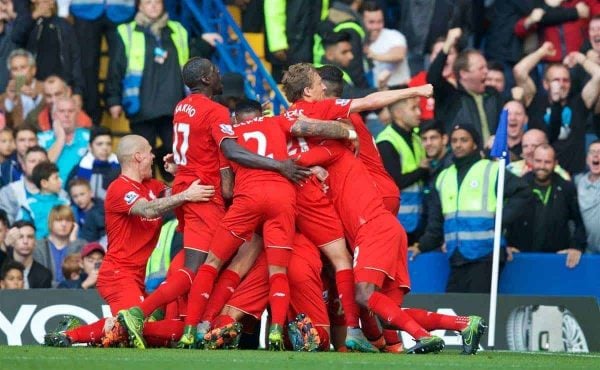 The defeat to Palace may have felt like a real hammer blow, following such a positive run of results under Klopp, but fans still seem confident about finishing in the top four.
Tottenham's excellent performance away to Arsenal has seen many tip Mauricio Pochettino's side to accompany Man City, Arsenal and Man United in the Champions League next season, but Reds supporters are not as convinced.
A sizeable 62 per cent of you still feel Liverpool will come fourth ahead of Spurs, with the Klopp factor surely playing a big part in that. Would people feel the same way with Rodgers still in charge?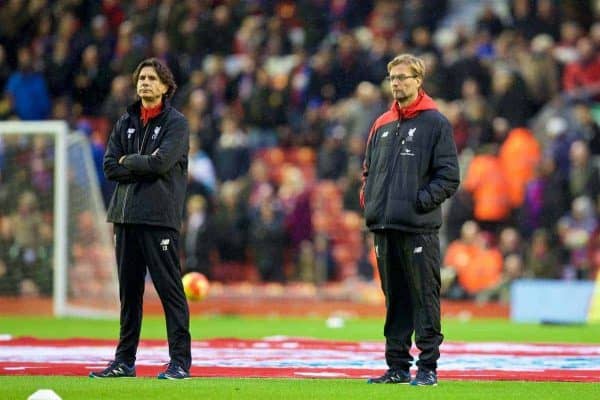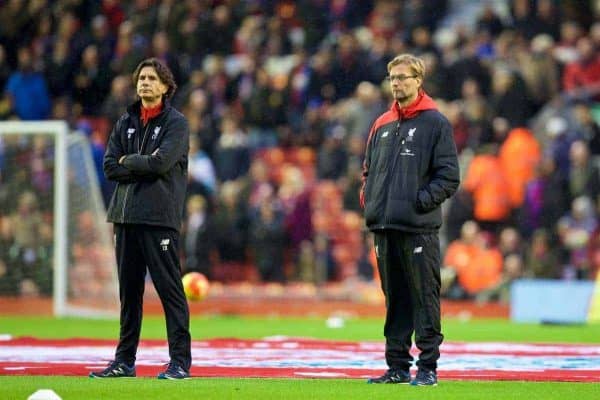 There is, of course, no guarantee that it will definitely be one of these two sides in the top four come May next year.
Chelsea could still bounce back after a dreadful start, while Southampton, Palace and Leicester City are all looking dangerous.
Equally, who's to say United are guaranteed a top-four finish? It would be a surprise if they failed in that respect, but it is far from impossible.
'Kieran Mutch' in the comments:

Honestly, I don't think we'll get top 4. I want us to, but the fact remains that this isn't technically "Klopp's" squad yet. Where we are at now is the transition stage, and unfortunately for Klopp it's happening DURING the season rather than in pre-season.
[interaction id="56408788737e4fee1d771370″]