Despite only coming away with a 1-0 win from the Stadium of Light, Jurgen Klopp can be pleased with another three points and lessons learned.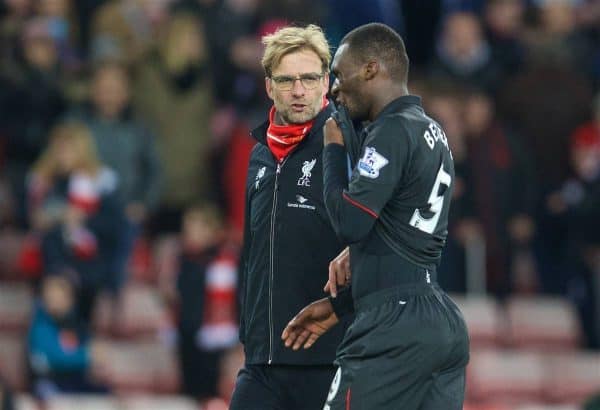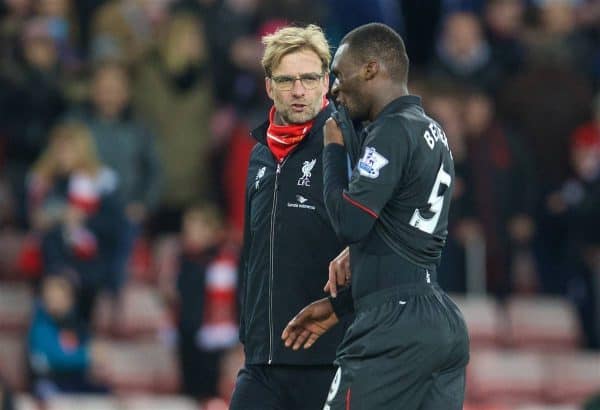 A single goal from Christian Benteke sealed the victory for Klopp's Liverpool, and they head into 2016 sitting seventh in the Premier League table.
Coming up against a well-drilled Sunderland side led by manager Sam Allardyce, Klopp expected a tight contest, and the performance his side mustered up with have given him much food for thought.
Here are five talking points from Wednesday night's 1-0 win.
Christian Benteke: From Bad to Goal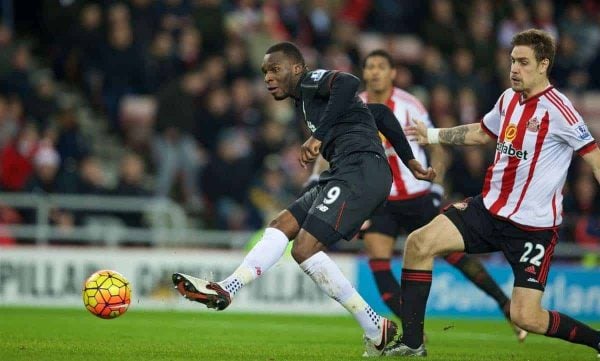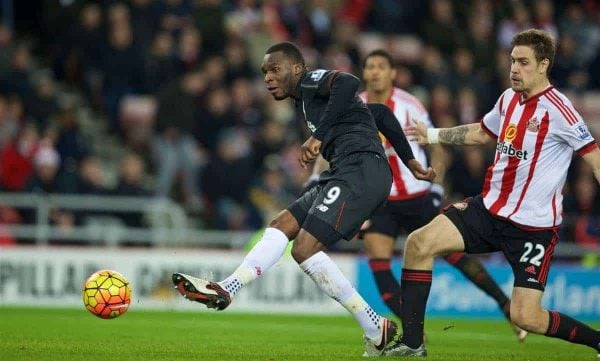 A day or two before this game Benteke spoke of a conversation with his manager.
"We had a 'man conversation' and I think it is going to help me and help the team," said the Belgian striker. "I have to run more and I have to be there for my team-mates."
As the game played out it wasn't his running that was the problem, it was his hold-up play. He linked up with the Sunderland players more than he did Liverpool's, and generally looked like a square peg in a round hole.
Then he scored. Just as he has against Bournemouth, Manchester United, Chelsea, Southampton, Bordeaux, and Leicester City.
First Opta-defined clear-cut chance Benteke has scored in the PL since the home game with Bournemouth (3 saved, 2 off target since then).

— Andrew Beasley (@BassTunedToRed) December 30, 2015
If a forward is struggling with other parts of their game then they can almost always be forgiven if they're scoring goals, and Benteke now has two winners in the last two games.
Roberto Firmino Continues Hit-and-Miss Run

The game wasn't yet 10 minutes old, and Philippe Coutinho played a nice through ball to Firmino in acres of space in the area.
It should have been a goal, especially at this level of the game, but the former Hoffenheim man didn't even get a shot away as his control let him down horribly.
Then, camped on the edge of the area with little chance of getting a forward pass away, never mind a shot, Firmino creates space from himself and only a quality save from Vito Mannone denies the Brazilian a wonderful goal.
It can appear as if Firmino is drifting in and out of games, but watch him for a while and there is some good link-up play amongst the odd poor touch, as well as some excellent movement off the ball and work rate in defence.
Jordan Henderson's Foot Troubles Continue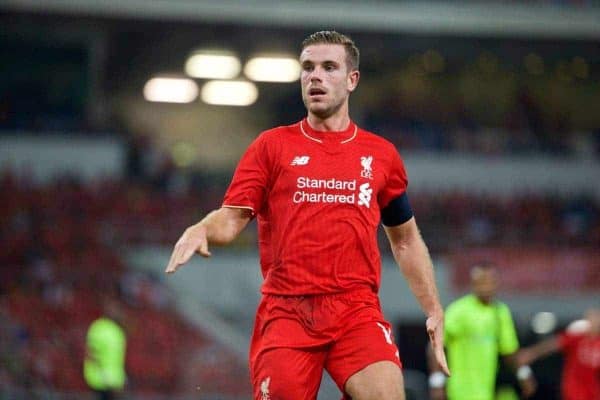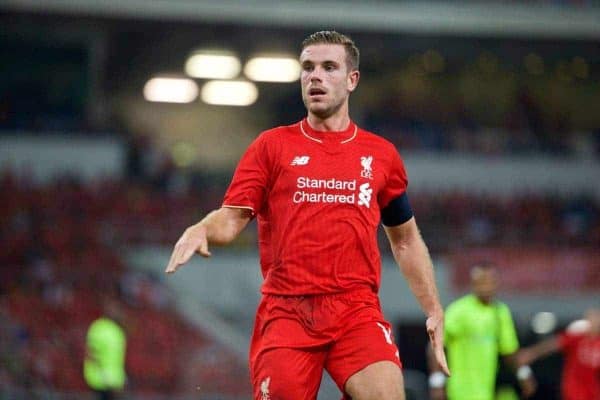 Just as Liverpool captain Jordan Henderson was getting back into the swing of things with impressive 90 minute shifts against West Brom, Watford, and Leicester, he limped off in with what looked like a recurrence of his foot injury.
There are conflicting reports as to the severity and curability of this injury.
Some say it's only a problem on Wednesdays, whilst others say it can be aggravated by wearing garish white socks with a black football kit.
Either way this latest setback is bad news for the team and could mean that Klopp is forced to dip into the transfer market in January, just in case the worst fears are realised and this is an ongoing problem.
Klopp Will Want More Despite Back-to-Back Wins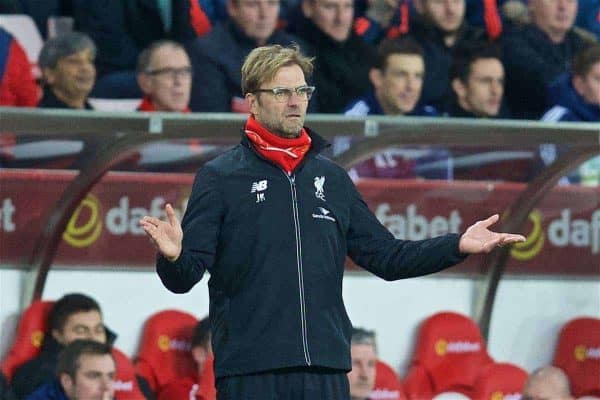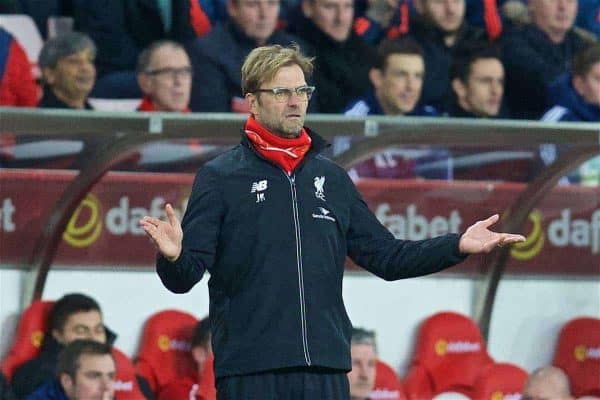 There's a lot to be said for simply securing the three points, especially in a packed schedule at this time of year, but the Liverpool manager will be expecting more from his team.
The sloppy play towards the end of the game and the failure to take chances when they arrive will be as frustrating for Klopp as it is for the fans.
It's the second game in a row where Benteke has missed a great chance to put a game to bed in the final moments, and other players have also been sloppy when presented with the opportunity to make things easier for the team.
Instead the players seem to make more hard work for themselves, which is something Klopp will want to eradicate once he gets the team for a good period of time on the training ground.
Liverpool Down to the Bare Bones

Plenty of the pre-match talk from the fans focused on the lack of options on Liverpool's bench, and while a lot of this might have been overly pessimistic, it does show that injuries are taking their toll on the squad.
This may have been the point in the season where Jurgen Klopp rotated his side, but injuries and illnesses have meant that he hasn't had much choice other than to stick with certain players.
LFC bench is short in middle/final third options, yes, but I'm still taking Lucas, Teixeira and Ibe over El Zhar, Pacheco and Degen ?

— Karl Matchett (@karlmatchett) December 30, 2015
Liverpool's next game is against West Ham at 12.45pm on Saturday, which at this time of year could feel like first thing in the morning.