Following Liverpool's shambolic performance and result against Watford, we pick a number of discussion points from the Vicarage Road loss.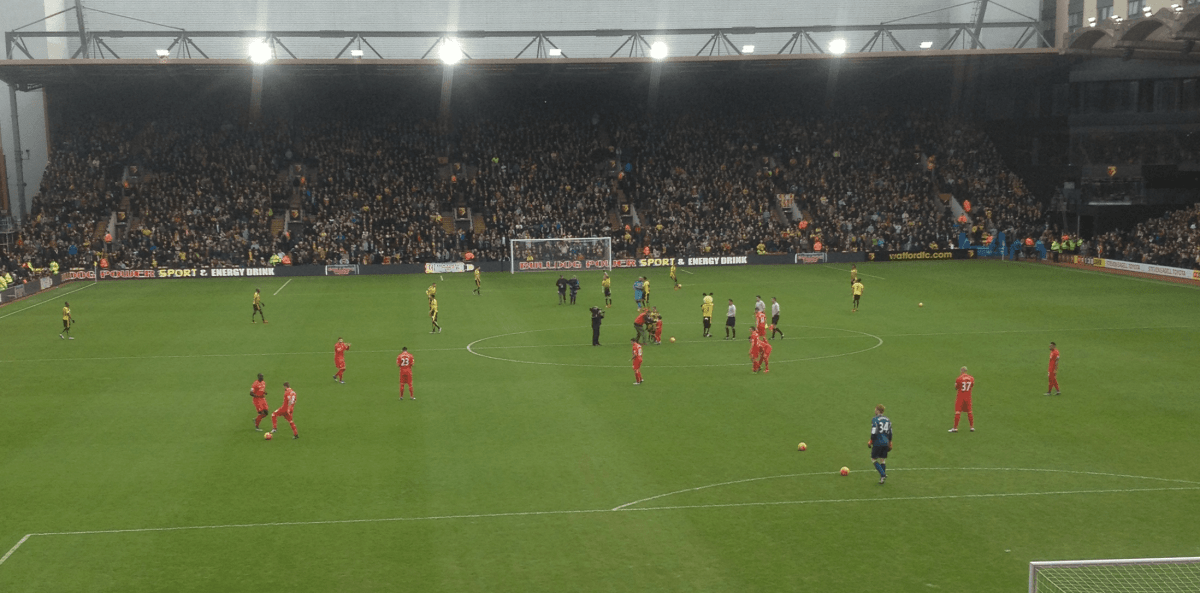 An embarrassing display in Hertfordshire saw Jurgen Klopp's Reds go down 3-0 to Quique Sanchez Flores' hard-working Hornets.
Nathan Ake poked the home side ahead after Adam Bogdan's dropped catch, before an Odeon Ighalo brace topped off a truly forgettable afternoon for Klopp's side.
It felt like a punishment watching the action unfold in the away section of Vicarage Road, and here are the talking points from the humiliating defeat.
Bogdan blunders in Mignolet's absence
Stepping in for the injured Simon Mignolet, Adam Bogdan endured a miserable Liverpool Premier League debut at Vicarage Road.
It was the nightmare beginning for the Hungarian stopper, whose spill was pounced on and fired home by Nathan Ake after just three minutes, and his afternoon didn't improve from then on.
Dec 2014: give Brad Jones a go. He can't be any worse than Migs
Dec 2015: give Adam Bogdan a go.
Yes, yes they can be worse.

— Dan Kennett (@DanKennett) December 20, 2015
Shaken by his poor start, Bogdan decided to punch in his six yard box rather than catch almost putting the Reds further behind, and his lack of understanding, unpredictable and unconvincing nature both with the ball at his feet and in his hands unnerved a woeful defensive unit.
The Reds No.2 made one good save from Ighalo in the second half, but his errors and inability to show anything resembling a Liverpool 'keeper bordered on embarrassing at Vicarage Road,
Klopp must seriously consider recruiting an upgrade at the first opportunity, as well as considering the same fate for the current goalkeeper coach who must also be questioned.
Key Reds fail to inspire
On afternoon's like at Vicarage Road, big players step up to drag their side through – none of Liverpool's did as they hid away.
It was a woeful display at both ends once again with the Reds failing to show anything of their desired way of playing – something that hasn't been displayed enough in recent games – even after a full week of rest and preparation.
Individual courage and brilliance was needed to step up and deliver, but no one grabbed the game or showed the desire to be the man to provide the inspiration needed, with Philippe Coutinho, Adam Lallana, and Roberto Firmino especially nowhere to be seen.
Only Divock Origi, Jordon Ibe and Jordan Henderson showed anything of remote positive play, but surrounded by passengers everywhere else on the day their efforts after being introduced ultimately proved fruitless.
There are days where it doesn't work and individual class is needed to carry the team through – sadly the Reds' bottlers failed to provide it.
Opportunity to capitalise wasted again
It was another case of a huge missed opportunity for Klopp's side who extended their winless run to four games.
With Man United and Everton losing, and the inevitable dropping of points for Arsenal or Man City in Monday night's fixture, a massive chance presented itself to Klopp's men to capitalise in Hertfordshire and move to within two points of fourth place.
Instead it was a third chance wasted and from fixtures that should have seen the Reds force their way into Champions League contention, Liverpool have instead picked up an shameful 1 point from Newcastle, West Brom and Watford, leaving themselves cut-adrift and with work to do.
With top-of-the-table Leicester up next on Boxing Day things don't get any easier for Klopp's men, but it is a fixture they absolutely must respond positively in, before the league season risks petering out at an embarrassingly early stage.
Defeat shows January window must be used
Klopp will have learned a lot about his players in the embarrassing defeat, none more so than the need to start renovating the squad in January.
The German has spoken of his belief that coaching is better than transfers, but while an admirable approach, Sunday's performance showed that some are beyond the adaptation stage and upgrades are unquestionably needed.
Klopp, to his credit, has mentioned numerous times his desire to allow the current crop to prove themselves, but apart from a few flashes of what can be achieved – all those in danger of being moved on have proven so far is their incapability as the men to take the club forward under Klopp's guidance.
Liverpool have manager who will be able to attract top quality talent, and with funds said to be available should Klopp want them, he must use his pulling power at the first opportunity in January.
Current Reds group show spinelessness once more
Not for the first time the current group of Reds showed their ugly side with another shameful capitulation at Vicarage Road.
On occasions of varying importance, the current squad have whimpered to defeat in big games – against United at Anfield last season and Aston Villa at Wembley – to putting up no-show and humiliating showings in games such as the 6-1 and 3-1 losses to Stoke and Crystal Palace.
Out muscled, out of position, lacking fight, losing 50-50s. All too often associated with this LFC squad.

— Matt Ladson (@mattladson) December 20, 2015
Watford was another one of those with the Reds too easily bullied, out-fought, out-muscled and out-battled, all over the park, while showing absolutely nothing of the technical side of the game, failing to stand up and be counted on an occasion it was needed.
The fragility and lack of desire within the group was exposed yet again, as the players showed themselves as the same bottlers under a different manager, before trudging off the pitch with barely an acknowledgement of the travelling Kop they had let down.
This is the moment the players should be walking to the fans. This time, to apologise.

— Karl Matchett (@karlmatchett) December 20, 2015
Next up for Klopp's side is another tough clash on Boxing Day, when Leicester City arrive at Anfield.
WATFORD 3-0 LIVERPOOL

Match report: Ighalo downs lifeless Reds

Player ratings: Sakho scores 3, with Henderson the highest at 6