Cup draws have been kind to Liverpool so far this season, but results post-Europa League haven't been as good as we'd expect, that needs to change against Tony Pulis' West Brom on Sunday.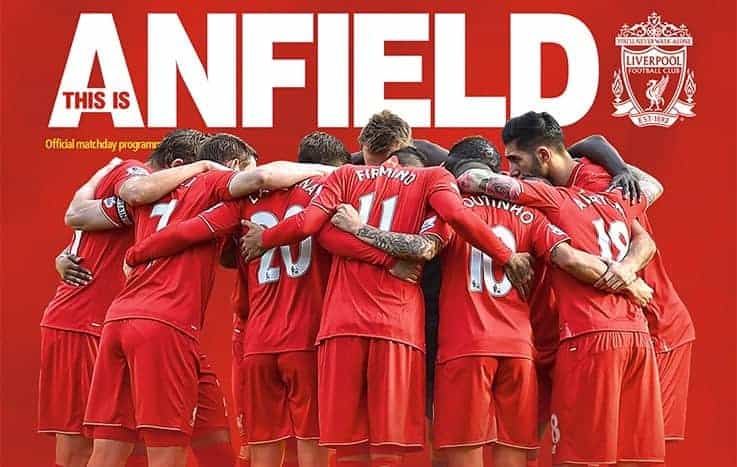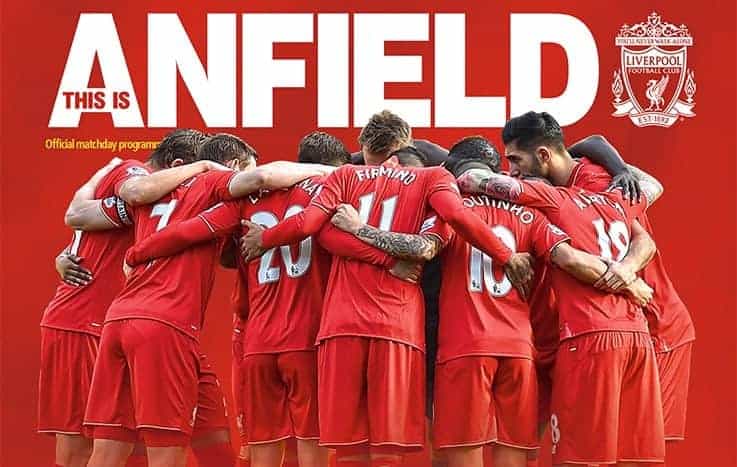 In a season when Liverpool have had too many draws it's rather ironic that cup draws have been rather kind to Liverpool. When our numbered ball was bunged into UEFA's plastic Europa League pot it was drawn out alongside Bordeaux, FC Sion and Rubin Kazan – the easiest European group an English side has been handed since, er, Man United were drawn to face Wolfsburg, PSV and CSKA Moscow. Snigger.
The Capital One Cup threw up winnable home games against Carlisle and Bournemouth before a more tricky looking tie at Southampton. Of course Liverpool, being Liverpool, made an absolute meal of the Anfield games and then hit Southampton for six, but avoided both Man City and Everton in the semi-final.
Stoke City hardly constitutes a bye – although losing 6-1 there in May should have constituted a bye-bye to Brendan Rodgers – but of the three sides the Redmen could've drawn then most Kopites would have chosen the Potters to pop out of the pot. And we're at home second.
Even the FA Cup draw looks decent. Exeter away is quite a trip for travelling Kopites and that uncovered standing terrace at St James' Park might not be as much fun in January as it was when we stood on it in August 2011, but it's a match Liverpool should win well. Unless the following pattern continues.

Liverpool's final Europa League group fixture in Switzerland on Thursday night was the Reds' ninth midweek cup fixture of the season. With one notable exception, our results on the Premier League weekend that has followed the previous eight hardly make for outstanding reading:
Norwich (h) 1-1. Aston Villa (h) 3-2. Everton (a) 1-1. Southampton (h) 1-1. Chelsea (a) 3-1. Crystal Palace (h) 1-2. Swansea City (h) 1-0. Newcastle (a) 0-2.
So three wins, three draws and two defeats. We go to Exeter straight after the first leg at Stoke, making it perhaps a tougher tie than it should be.
But let's concentrate on this year, rather than next, for now because the immediate problem is West Bromwich Albion on yet another post-Europa Sunday. Based on the previous five this season, the words 'thrilling encounter' are less likely to be seen in match reports than 'Jose Enrique'.

The fixture list could not possibly have been kinder to Liverpool after Europa League Thursdays. We've had five games at Anfield (Norwich, Southampton, Palace, Swansea, West Brom) with our only away trip being a full 1,244 steps away at Goodison Park.
But, taking six points from the 15 available so far is a poor return and even the three against Swansea were courtesy of a fortunate penalty on an afternoon when Liverpool created less than a broken turkey baster at a sperm bank. Which makes the prospect of trying to beat a Baggies side led by the most negative head coach in the business rather chilling.
Tony Pulis is the type of fella who'd spend £2 on a National Lottery ticket and then take two numbers if you offered them to him now. He's a man who has inserted an 'r' into 'boing boing, Baggies Baggies' and the only thing he points forward away from home is his baseball cap, but his methods are effective for the clubs that employ him.
Pulis has never taken a side down and while dull Throstles football is different to the full throstle football Jürgen Klopp prefers, West Brom won't be going anywhere other than mid-table while Pulis is in charge. So can the Reds beat them at Anfield? Yes.
But I've got a feeling we're in for another grim struggle. Liverpool's league results at Anfield read 1-0, 0-3, 1-1, 3-2, 1-1, 1-2, 1-0.
Albion's results on the road read 0-0, 1-0, 1-0, 0-2, 1-0, 0-2, 1-1.
All things considered, a 1-0 win wouldn't be a bad scoreline. As uninspiring as that sounds, such results always underpin successful seasons and we're approaching a period when Liverpool's results on weekends after they've played in midweek will be crucial.
Starting with the Leicester game on Boxing Day, Liverpool could play Saturday, Wednesday, Saturday, Tuesday, Friday, Wednesday, Sunday, potentially Wednesday if Exeter goes to a replay, Saturday, Tuesday, Saturday or Sunday (if in the FA Cup 4th round), Tuesday, Saturday, Wednesday (if there's a 4th round replay), Saturday, Thursday, Sunday (if in the FA Cup 5th round), Thursday, Sunday (possibly at Wembley), Tuesday, Saturday, Thursday (if through in the Europa), Saturday, Thursday (see the last set of brackets), Saturday.
Which takes us to the international break at the end of March.
That's a potential 25 games over an 11 week period with consecutive weekend-midweek matches from December 26 until March 19. And this for a manager who is used to players being fresher in the new year after having a winter break. Good luck with that, Jürgen.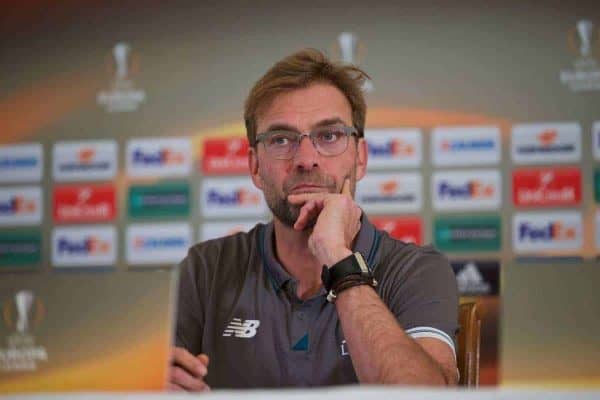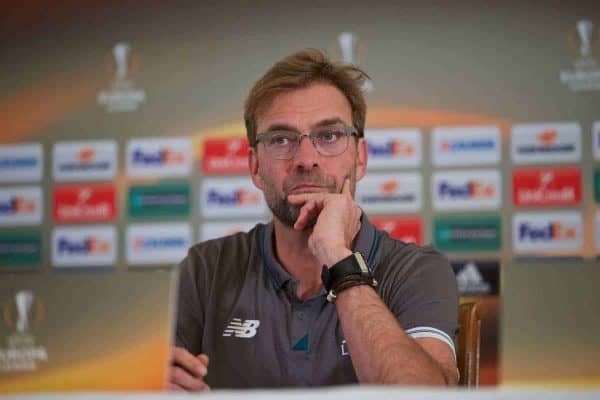 In truth it probably won't be that hectic. There might not be an FA Cup 3rd round replay, 4th, 5th or 6th round games, last 16 matches in the Europa League or, if it's an Everton v Stoke Capital One Cup final, a fixture on February 28 when currently we could have two, but there are a guaranteed eight midweek fixtures in that run (four Premier League, two League Cup, two Europa League) with at least seven weekend fixtures to follow, so one thing is crystal clear.
Liverpool will not achieve half as much as they could in 2016 if they can't find a way to get consistently good results in midweek and on a weekend. A punishing schedule, injuries (to one key player in particular), likely suspensions and a squad that is still adapting to a new manager's way of doing things will make finding that consistency difficult and probably unlikely (an injection of quality when the transfer window opens is surely needed), but it has to be the aim.
Starting with beating the boring Baggies at Anfield before a rare midweek off gives the players a short break before things really get busy.

• I had a chat with Lucas for Sunday's This is Anfield official matchday programme, an LFC Foundation Day special. If you fancy a read get it at the ground, from LFC club shops or save yourself a few quid and subscribe at www.sportmediashop.com.