Jurgen Klopp has suggested that both Daniel Sturridge and Jordan Henderson will feature again against Newcastle United, while Philippe Coutinho could miss out.

The key trio, who have all missed parts of Klopp's first two months in charge at Liverpool through injury, are all nearing full fitness heading into the festive schedule.
But speaking to reporters on Friday afternoon to preview Sunday's clash with Newcastle, Klopp remained cautious on their return.
Sturridge made a triumphant comeback with his first start in Wednesday night's 6-1 League Cup win away to Southampton, scoring twice in just under an hour on the field.
Klopp said he would once again be available for selection at St. James' Park.
"[The process is] completely normal with a player with a long injury history," he said.
"Obviously he did well in the last game.
"The plan was before the game, [to give him] 50, 55, 60 minutes and that would be good for him – that's what we did.
"He felt each muscle after the game, but it was intensive.
"In this moment he is available for the weekend."

Henderson came on as a second-half substitute at St. Mary's, but while he feels an explosive striker like Sturridge can be afforded more liberal game time after injury, Klopp is taking a more patient approach with his captain.
"Hendo is a good example of players who we have to handle differently," he explained, describing the midfielder as a "worker."
"He needs to be absolutely fit," he continued.
"For him it's better how we did it in the last two games, but it's perfect to have him back as an option on the bench.
"Hendo made a big step in the last few weeks and that's the best news.
"We will see who will play in December and January – the Southampton game made us some problems in January – so it's important to give him time to come in."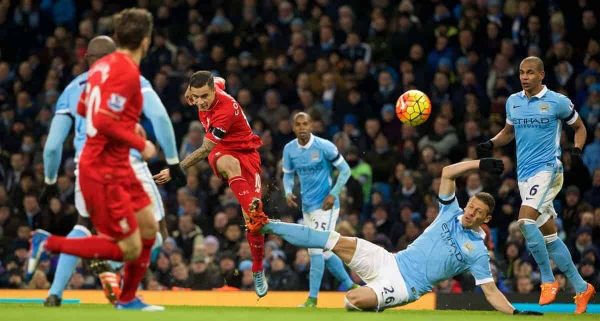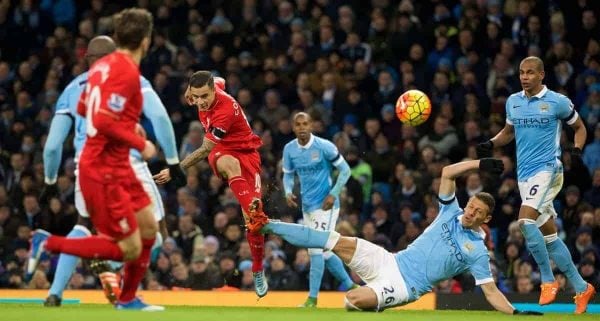 But while supporters can expect to see both Sturridge and Henderson in action on Sunday, Klopp believes Coutinho will not be ready for this clash.
"I like optimism, but with Phil we are too optimistic," he said.
"There's nothing to criticise, he tries everything he can.
"He trains nearly normally, but we have to take care of this because the muscle is a dangerous thing. When you feel it you stop.
"I can wait everyday, it's no problem.
"Yesterday nobody gave me this sign [that he is ready] so we have to wait again."
Klopp is in a favourable position when it comes to Coutinho's injury, with Sturridge, Roberto Firmino, Adam Lallana, Jordon Ibe, Divock Origi and Christian Benteke all in top form when it comes to selecting an attacking line.
Liverpool can head into Sunday's clash confident that the team that emerges from the tunnel will be strong enough to secure victory.
---
Watch Klopp's pre-match press conference in full:
---