Becoming a fans' favourite since his move from Paris Saint-Germain in 2013, Mamadou Sakho says he is "really happy" with life at Liverpool.

A modest Sakho believes hard work is behind his rise to cult status at Liverpool, with regular chants of "Sakho! Sakho!" booming around Anfield when he takes his position in defence.
After signing a new long-term contract with the club in September, the Frenchman has hailed his reception.
"It makes me very proud. I feel happy," he told Liverpool's official website.
"But the most important thing in my mind is that all the time I stay the same way—to give 100 per cent for the team and the club.
"If the fans see I give my best and shout my name, I'm really happy.
"For me, the team is very important, the fans too and the club.
"I say all the time that the Liverpool country—the Scouse country—is very important in my mind.
"Work pays in life and I try to stay the same every day. Mama is Mama!
"It's true that when I play I try to give my best for the team.
"My thinking is that if everyone gives 100 percent, we can help the team and the club together. It's the best thinking we can have."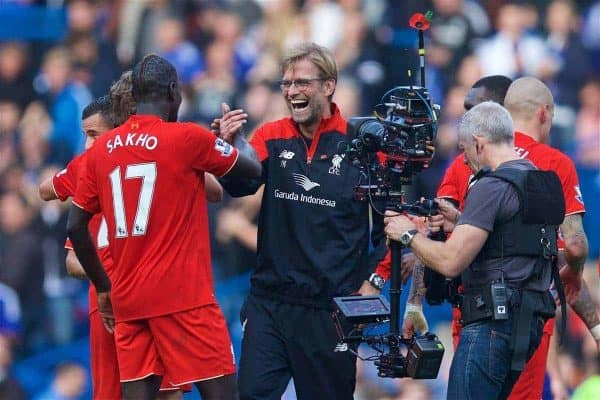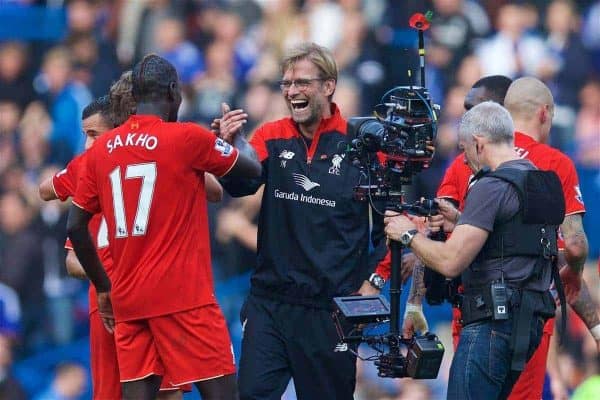 This standpoint reflects that of new manager Jurgen Klopp, who has installed Sakho as a key player following his arrival at the club, resulting in a string of top-class performances that saw the 25-year-old win Liverpool's player of the month award for October.
Despite this recognition, Sakho remains apprehensive when it comes to his own quality.
"If you ask me what I think about [Philippe] Coutinho, I can say he's a top player, technical, fast, scores goals for the team," he said.
"But, for me, I can't speak too much."
But it can certainly be argued that the former PSG centre-back is as important to Klopp's side as his Brazilian team-mate.
Sakho is an invaluable option at the heart of defence, breaking down opposition moves with intelligence and aggression, and prompting attacks with pinpoint passing from deep.
Just as Coutinho is of a modern breed of footballer as a tenacious, all-round No. 10, Sakho's qualities place him among a select group of advanced, technically gifted defenders.
Currently recovering from a knee injury suffered in November's 2-1 loss at home to Crystal Palace, Sakho's return is hotly anticipated.
A strong reception from the Kop no doubt awaits him on his comeback.