The return to fitness of playmaker Philippe Coutinho gives Liverpool their creative fulcrum back, according to goalkeeper Simon Mignolet.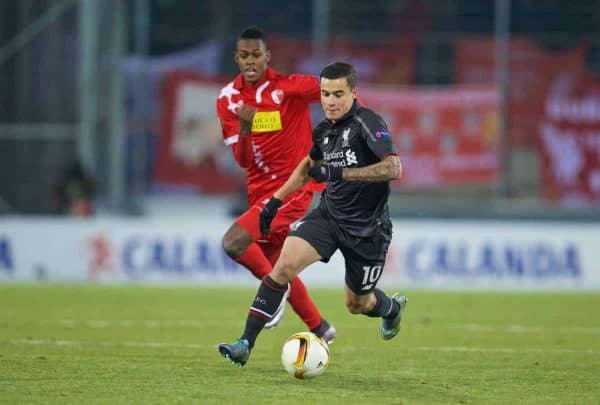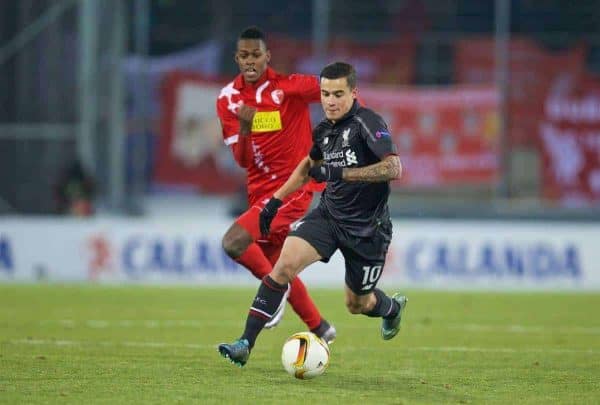 Having lost at Newcastle last weekend and struggled to beat Swansea at home the previous week, the Brazil international's recovery from a hamstring injury after missing four matches is a welcome boost.
Even Coutinho could not provide the inspiration to overcome a limited Sion side when he came off the bench in the Europa League on Thursday, but his invention will be crucial in helping to break down another robust side in West Brom – who have conceded just five goals in seven away matches this season.
"With Philippe coming back we have got a lot of creativity in those kind of spaces and that's something we need to look at, especially in these type of games," the Belgium goalkeeper said.
"Sion were well organised, they played on the counter-attack and sat back and we have to try to find the solutions to try to create chances.
"They are different games compared to when you go away to big teams and they give you the opportunity to play.
"We have to find a way in these type of games when they sit back.
"Sunday will probably be similar. They will look to be dangerous on the counter-attack and maybe with a set-piece.
"You have to accept it and make a plan for it and try to ensure you do the things you need to do."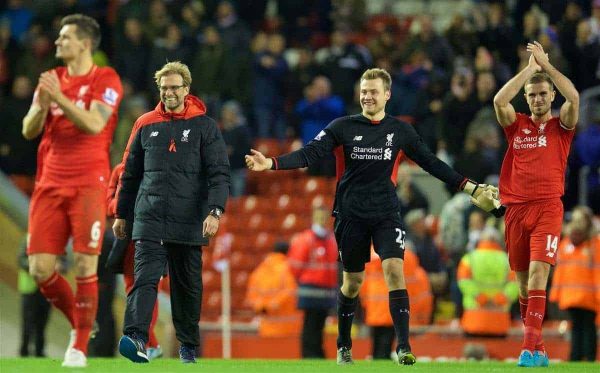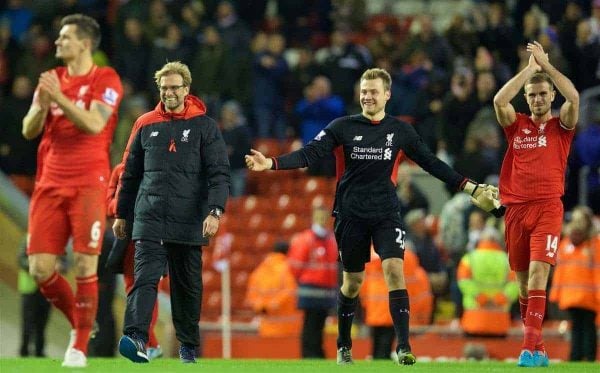 Mignolet's future as Liverpool's first-choice goalkeeper has been the subject of much speculation in recent weeks, so much so that manager Jurgen Klopp spoke out in support of the player.
There have even been preliminary talks over an extension to his contract, which does not expire until 2018, and the Belgian is happy with life at Anfield.
"It's obviously nice to hear the manager say that so openly in the public and that he's behind you," the 27-year-old added.
"I knew that already. He had spoken with me. He speaks with every player.
"You know what he's about and what he likes.
"It gives you a lot of confidence and it's nice to hear but, by the same token, it doesn't mean anything because you have to keep showing on the pitch what you can do and what you are about.
"I'll keep working hard to improve and keep my head down.
"I'm not really concerning myself about a new contract. There are games to be played and that's what I am focused on.
"Games come thick and fast and that's the only thing that matters at the moment.
"Of course I'm happy at Liverpool and I want to stay here."