Liverpool's primary objective this season should be to finish in the Premier League top four, although a cup triumph would be a welcome bonus, according to the Daily Mail's Dominic King.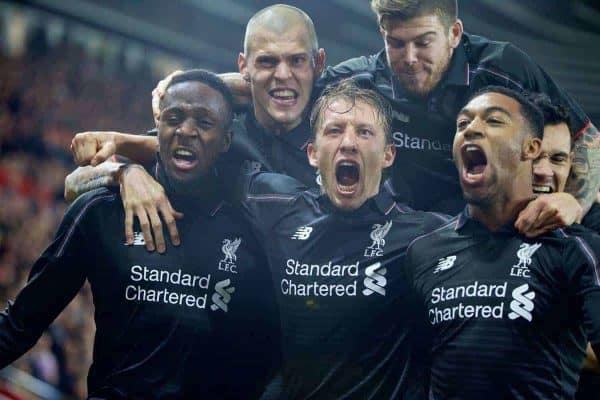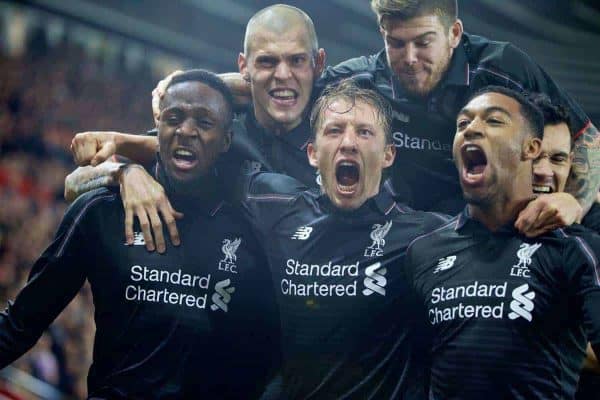 Speaking to Anfield HQ, King sees no reason why the Reds can't qualify for next season's Champions League.
"What Liverpool did against Chelsea and Man City outlined their quality, and if they can do that in the second-half of the season, there is no doubt they can reach the top four," he said.
"The League Cup is a great chance to get to Wembley. You have to fancy Liverpool to beat Stoke in the semi-final, despite their performance against City last weekend.
"A top four challenge should be the main aim, though, and if they can nick a cup too, great.
"There is still a lot of work to do before they can start talking about titles. Expectations were in danger of getting too carried away with some of the things being said."
King went on to speak about Jurgen Klopp's impact at Liverpool, also focussing on previously under-fire players who have thrived alongside the German.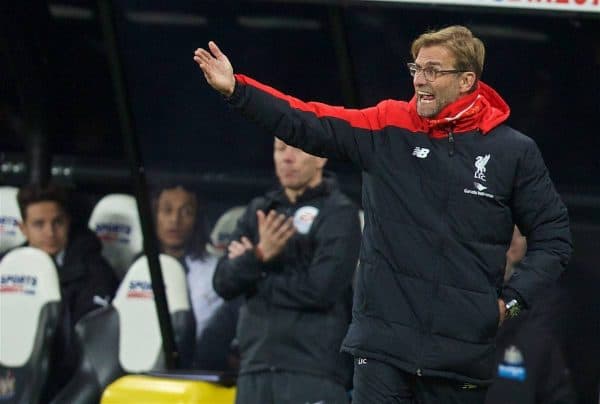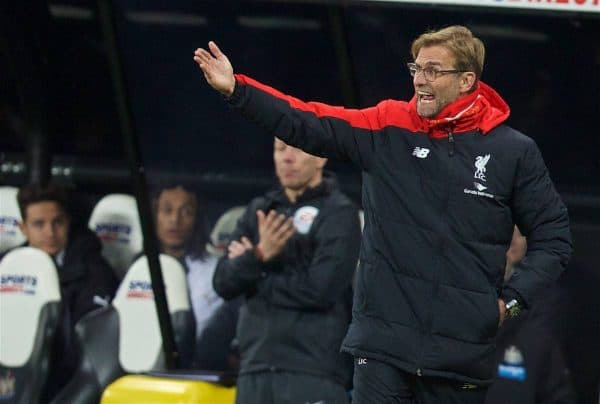 "Klopp has been tremendously impressive, and it has been fascinating to see the belief he has given everybody at the club," he added.
"This is the same group of players that had people wondering if they were good enough a few months ago. He wanted to make the players from doubters to believers, and that is exactly what he has done."
"If you look at Lucas, there should never have been a doubt about him in the first place.
"He is too experienced and knows the club too well to be let go, and is now playing at a level he has not matched since he injured himself at Stamford Bridge in 2011.
"Lucas is a tremendous confidence player, and if the manager is supportive of him, you get an extra 10 or 20 per cent out of him. Klopp really trusts him.
"(Adam) Lallana has grown into the club, and I can see him being a key member going forward. (Dejan) Lovren is another confidence player, and he has slotted in well in the absence of Mamadou Sakho."

Finally, King discussed the form of Christian Benteke, with the Belgian criticised for his terrible performance against Newcastle last Sunday.
"Benteke hasn't set the world alight, and he would admit that," he said.
"He will do everything he can to make himself a success, but it depends if he can fit into Klopp's style of play. He knows he has to produce in the coming weeks and months.
"He is a sequence player, in that he has flurries of form in front of goal. It will be interesting to see what happens if he can get on a roll."
With Daniel Sturridge once again ruled out through injury, this time with a hamstring problem, the onus is on Benteke to lead the line in the coming weeks.
As King eluded to, hopefully a few goals in succession will see the 25-year-old start to find his feet on Merseyside.