Jurgen Klopp has discussed his delight at taking over at Liverpool, with his ambition to create a positive atmosphere at the club coming as a result.
Klopp sat down with BBC Sport's Dan Walker in his office at Melwood and discussed his association with Liverpool from his time as a player to his progression into a manager.
"I had to think about if I wanted to stop my break or not," he said, recalling the decision he made when Fenway Sports Group contacted him in October.
"But after five seconds I went 'okay'.
"It was one look to my wife, but she saw in my eyes the decision was made."
With photographs of Bill Shankly adorning the walls of his rarely occupied workspace, Klopp referenced the atmosphere of the club as being of upmost importance.
"When I came to Dortmund and we started working together, it was not the best atmosphere," he explained.
"They felt they had to wait too long for the next success.
"But we created a common atmosphere—only for us.
"The team started showing the crowd that from this moment on we are prepared to do more, to make it easier for the crowd to enjoy what we are doing."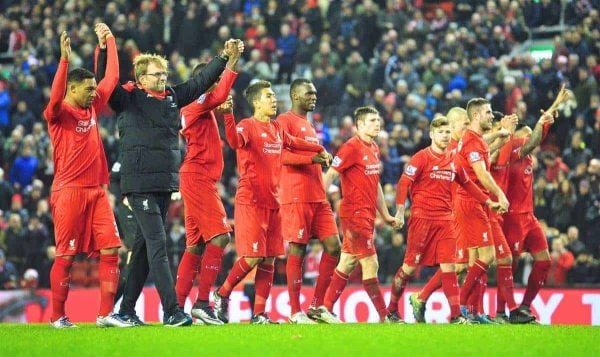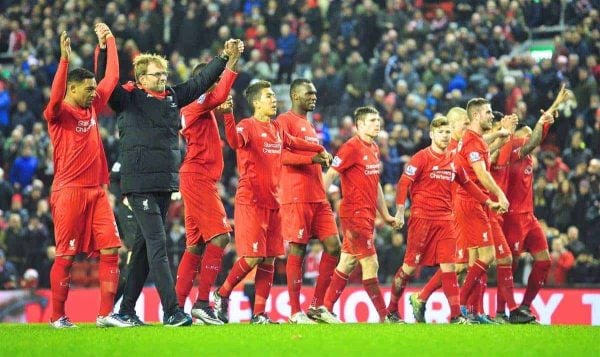 Klopp went one step towards doing so following December's 2-2 draw at home to West Bromwich Albion, bringing his players over to salute the Kop after the final whistle.
"I felt something special," he continued.
"That we are talking about this shows me, in my understanding of football, that something is wrong in this moment.
"If it's not possible that a team shows that they're thankful for the atmosphere, and if somebody is then saying 'oh, I would say this is only for special moments,' why?
"That's not the way I understand life."
Klopp is looking to create a collective mentality at Liverpool, and his respect for the club and its history is spurring him towards doing so.
Gifted an English dictionary by Nathaniel Clyne in the Reds' Secret Santa this Christmas, Klopp said "I hope that I'm in England long enough that I can use this!"
"Maybe Christmas 2025," he joked.
The German is in it for the long haul on Merseyside, and both supporters and players now must echo his love for the club.