Adam Lallana believes Liverpool's current injury crisis is bad luck more than anything, and feels Jurgen Klopp's training sessions have played no part in the issue.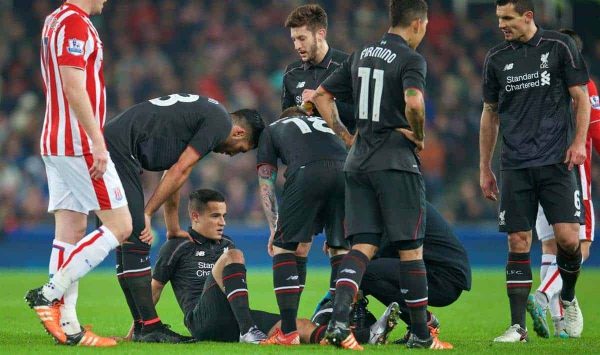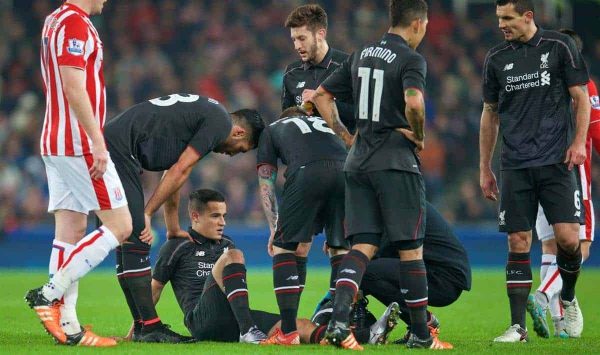 The 27-year-old was one of many good performers on Tuesday night, as Liverpool won 1-0 at Stoke City in the first-leg of their League Cup semi-final clash.
The victory was slightly marred by yet more injuries, as both Philippe Coutinho and Dejan Lovren left the pitch with hamstring issues.
That's now 12 injuries of that kind picked up since Klopp became manager in October, leading many to suggest that his high-intensity training sessions were the reason for this current crisis.
Lallana disagrees, however, and feels Liverpool are just going through a particularly unlucky spell.
"It's a big blow losing Philippe and Dejan, and we just hope they aren't going to be out for long," he told the Liverpool Echo.
"Sometimes you are just unlucky with injuries and we've had a lot of bad luck recently.

"I know from my time at Liverpool that we've got a world class medical team here. We certainly can't point the finger at anyone.
"We have had a change of manager this season. When that happens lads look to impress more and give more. But I don't think these injuries have got anything to do with any changes to our training.
"We've had so many games recently that we've mainly been doing recovery sessions between games so it's not as if the training has been really intensive. You can't blame that."
The former Southampton captain went on to add that he believes the constant run of fixtures has played a part in so many Reds players being on the treatment table.
"It's just a physical game," he said.
"Look at the amount of games we've had over the Christmas period. If you look at teams around the league, I bet you'll find the number of injuries has definitely increased.
"Not every club is in the semi-finals of this competition, playing in the Europa League and about to get going in the FA Cup on Friday night.
"We've also had some massive Premier League fixtures. It's been a tough run and with the demands on players nowadays there's bound to be injuries.
"But we'll all stick together. I'm sure the lads who are out will be working extra hard to get back fit."
Klopp currently has 11 members of his first-team squad out injured – more than any other Premier League side – and the relentless run of matches shows no sign of slowing down.
Exeter City await in the FA Cup on Friday evening, before vital home leagues against Arsenal and Man United, on Wednesday and Sunday, respectively.
[interaction id="568c3d0792bdd93309e99711″]