James Milner has endured hit-and-miss form in his first months at Liverpool, but is confident he can reach his high standards in due time.
When Milner made the decision to quit Manchester City last summer, rejecting their offer of a new contract in favour of a move to Liverpool, the midfielder took a big risk.
Nearing his 30th birthday, Milner joined an ambitious outfit on the fringes of the Premier League's top four, leaving behind regular title challenges.
Over halfway through his first season on Merseyside however, Milner is yet to hit top form.
But after helping the Reds seal progress to the League Cup final with a penalty-shootout win over Stoke City on Tuesday night, the England international is confident he can "hit the levels."
"Whatever happens you make that decision and you stick to it," he explained.
"You hope it is the right decision and you don't look back. That is what I have done.
"The fact that we have got to the first cup final this season, I've played a lot of football, I am enjoying my time immensely.
"I was in a fortunate position because whichever decision I had made I would have been happy I think. I had two amazing football clubs to choose from and so I was very lucky."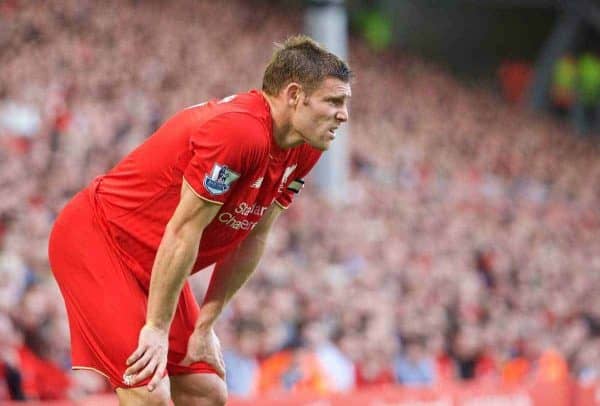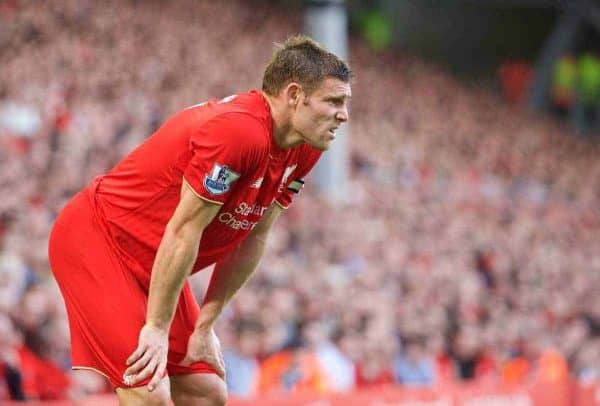 Having spent most of his time at the Etihad Stadium as a bit-part player, Milner has been thrown into an important role at Liverpool.
As one of the most experienced players in the current squad, Milner has been tasked with leading the squad, and was named vice-captain shortly after his arrival.
"This is a completely different challenge, different club and a different squad," he continued.
"City had one of the highest average ages in the league with experienced players, whereas here I am unfortunately one of the more senior guys and there some younger guys here and it is a different role for me again.
"But I am enjoying it. It is a new challenge and to be in a cup final is amazing.
"Like I said when I came here it is not just about playing games, I want to win trophies."
Though considered an old hand in the Premier League, Milner believes his slow start to life at Liverpool is for the same reason as any other player.
"I still think there is a lot more to come from me here," he added.
"It is tough changing clubs, I have changed clubs before, played in the Premier League and played a lot of games but it does seem to take time.
"It is a big change, you are playing with different players and everything is new.
"I don't think I have hit the levels I want to achieve and I know I can, but I will keep working hard and hopefully my best form will come and the fans will see the best of me."
In Tuesday night's League Cup semi-final, Milner performed comfortably on the right wing, and in recent weeks this has been Klopp's favoured role for the 30-year-old.
Having reportedly stipulated regular game time at the centre of the midfield as one of the factors behind his move to Merseyside, Milner is having to come to terms with life under a new manager.
Fortunately, Klopp's arrival has not consigned him to the scrapheap just yet.
[interaction id="56aa6a1f8b03d1a947c376a4″]