Liverpool vice-captain James Milner believes a trophy will prove this season has not been written off because of a change of manager.

The replacement of Brendan Rodgers with Jurgen Klopp was supposed to herald a new era at Anfield but the German has found transforming the club's fortunes in the short term a difficult task and they are well off the pace for a Champions League place.
But ahead of a Capital One Cup semi-final second leg against Stoke, which they hold a 1-0 lead from the game at the Britannia, Milner insists if they can win silverware it will at least prove the players have not taken their eye off the ball with the changes which have happened.
"It's not about writing off this season, saying 'We've changed the manager, there's a lot of changes and let's go again next year'," he said.
"If we can win at least one trophy while changing manager and improving and new players coming in during a year of transition then we'll be achieving something and that's the aim.
"I think there are improvements to be made and we know where we need to get to.
"We're in a position where we haven't played as well as we would have liked and there's a lot of improvements to be made so we can move on.
"It's always nice to go to Wembley but we've got this job to do first."
Liverpool were the better team at the Britannia three weeks ago as Stoke struggling to find the footballing fluency Mark Hughes has instilled in them which has already seen them comfortably beat Manchester City and Chelsea at home.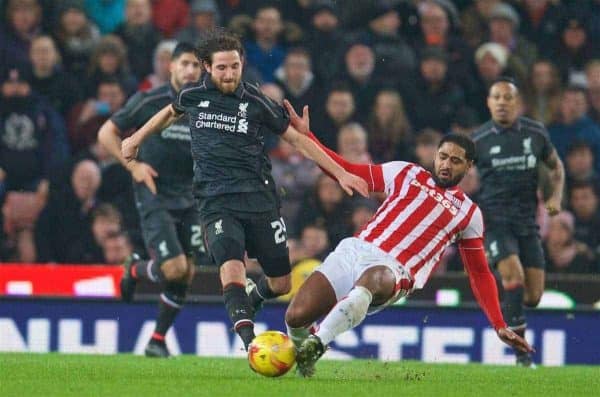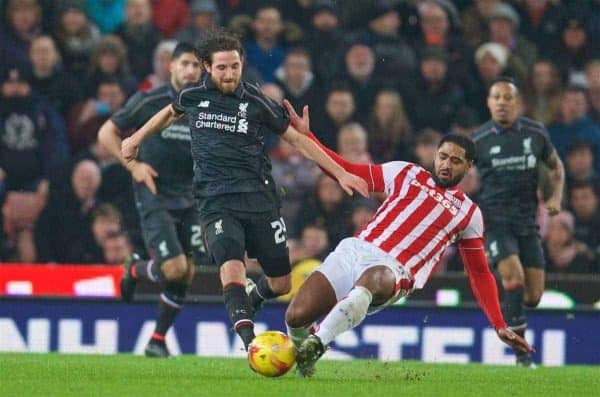 It is now widely accepted they are a much-changed side from the team which played long-ball tactics and looked to capitalise on set-pieces – which is a shame for the Potters as Liverpool's primary weakness is from dead-ball situations.
As a result Liverpool need to find different ways to keep their opponents at bay.
"We used to put advertising boards around the Etihad Stadium to stop the throw-ins and the run up," said the former Manchester City midfielder.
"You don't have to do that any more but they're a top team now.
They have a lot of good players now and that's no disrespect to how they used to play.
"Nobody liked playing against them and they played a certain way but they've changed the style, a new manager has come and they've got a lot of quality players.
"It's down to us to finish the job."